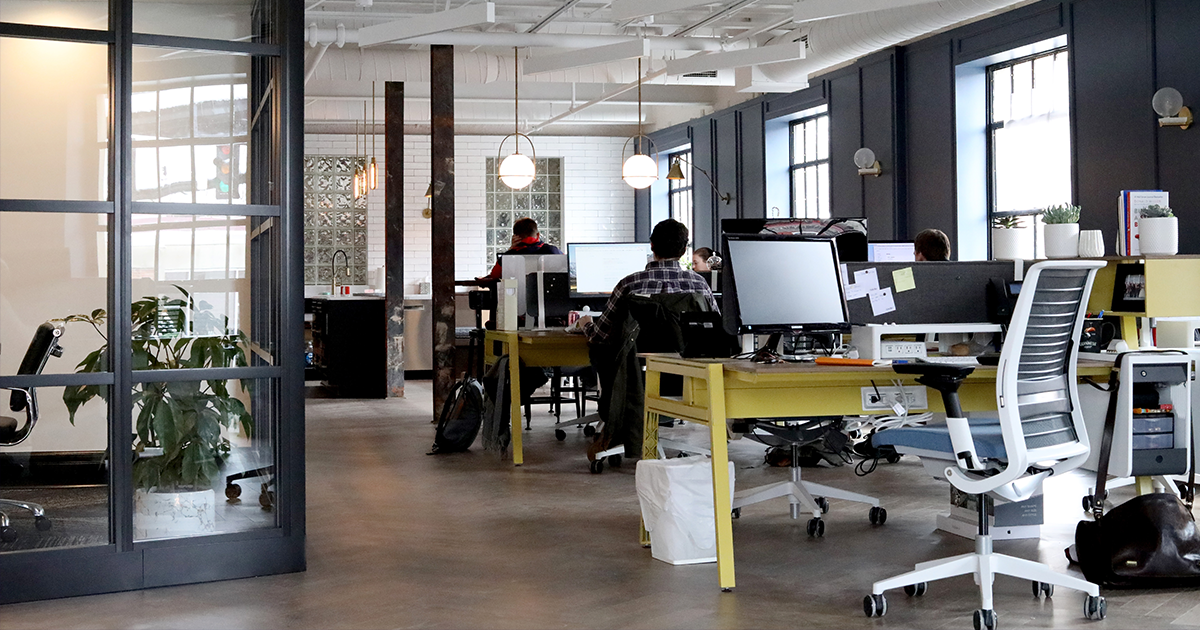 Digital Marketing
7 mistakes you're making on your journey as a job-hunting creative
So before you update that résumé or jump into that job interview, take a few minutes to review some tips and tricks so you can put your best foot forward.
1. Only reading the job title
Right off the bat, you may be super eager to simply have the opportunity to be considered for the job title your applying for, you could be applying for a job that requires more passion in a field you are not as interested in - by applying you may be setting yourself up for an extremely vanilla career, when you're actually seeking that dulce de leche life!
2. Not being specific enough
When it comes to job hunting, creatives have more work to do compared to other positions. It's not just about having a good resume or a "ra-ra-ra" cover letter, you have to make sure that your portfolio is formatted to represent you in the best light possible and plays to your strengths. Make sure your project brief and the role you played in the brief are clearly displayed so employers and recruiters aren't left guessing.
3. Don't ditch the DTP work
You all want to showcase your best work, your most admirable designs, and your most successful campaigns - your portfolio should be completely transparent and display each aspect of your design capabilities, even if you felt the project was boring or lame.
4. Underestimating where your design work can be seen
From doodles on Instagram to tagged photos of your work on Facebook, or pro bono wedding invitation designs you create for your friends, any contact point is an opportunity to promote your skills. Whether it happens unexpectedly or you get caught in a conversation in one of your creative circles - you should never mistake the vital role networking plays in your professional life.
5. Playing it safe with submissions
Never undersell yourself or doubt the experience you've gained. You've added to the design briefs you've completed in the past - this is not your gran's 70th birthday speech, so mention the projects or campaigns you are most proud of and explain why.

Just a precautionary note: you can be confident without being arrogant. As urban poet Kendrick Lamar said: "Hold up, sit down, be humble!"
6. Accepting a job offer simply because you've been offered one
You may want to consider the insight you've gained through your interview journey. Creatives have been known to deny job offers after interviews simply because you didn't feel it was the right role for them. When it comes to work, creatives can't fake it, you should be genuinely excited to tackle this potential new role - so if that prospective position doesn't feel right, don't gamble on it "getting better".
7. Post interview pestering
Now that you've gone through the ins and outs of the process you don't need much more than a polite "Thanks for the opportunity" or "Please contact me if there are any queries" mail. Sending a million follow up emails or contacting the employer on their personal channels seems extremely sloppy and a tad desperate. Settle down, be patient and keep it classy. If you have completed the process to the best of your ability you can rest assured that you definitely have it in the bag!

In conclusion making the decision to shift your career path can be very stressful, and going through the hiring process isn't for wimps. By using the tips above we can assure that your creative job hunting journey will end in success!
Welcome to the MO Agency blog. Here you can find resources on Digital Marketing, HubSpot Inbound Marketing, Web Development & Brand Strategy.