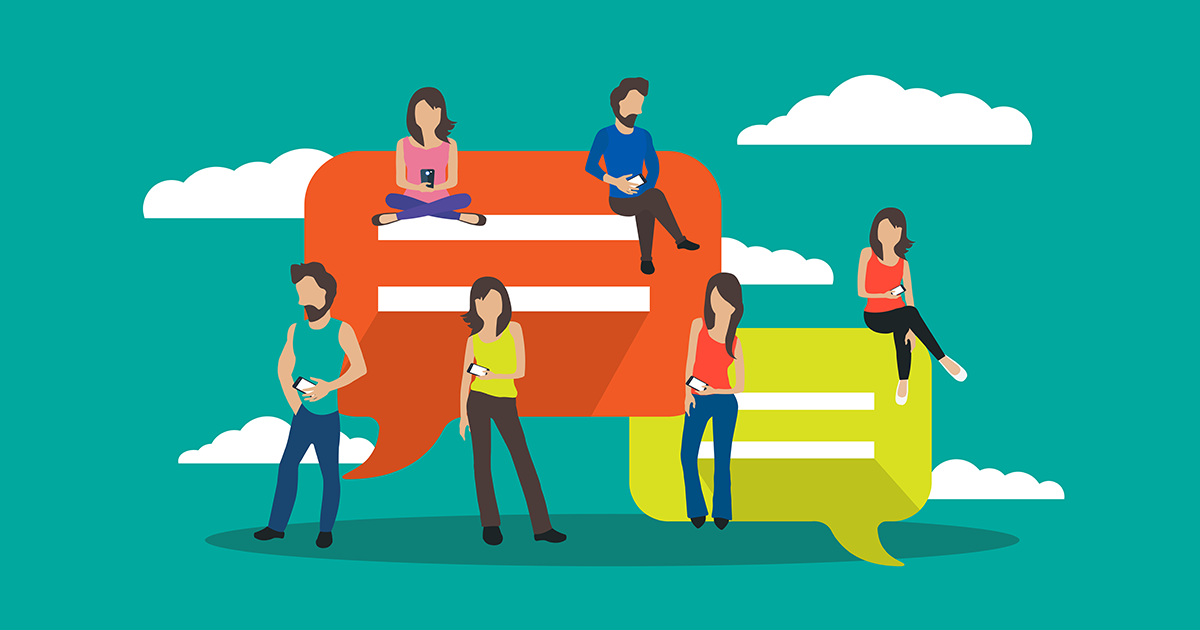 Inbound Marketing
Social media trends in 2018: Increased use of messaging apps
During this year, we will see businesses fully adopting and integrating messaging apps into their digital marketing strategies and campaigns.
Consumer interactions through messaging apps continue to grow
The ease of accessibility that messaging apps bring to the table for consumers will lead to more brands and businesses investing time and money into interactions with their consumer bases on messaging apps. The reality is that more people are spending time on social and messaging apps than in the past. According to one study, the time spent on both social and messaging apps grew 394% in 2016.
People love chatting on messaging apps. Globally, 18.7 billion texts are sent worldwide every day and 60 billion messages are sent every day through apps like WhatsApp and Facebook Messenger. Facebook Messenger itself has over 1 billion monthly active users. It is predicted that by 2018 messaging apps will increase the number of social media users worldwide by 1.1 billion users.
Messaging apps and Chatbots will be interlinked
The rise of messaging apps will be interlinked with the proliferation of AI and Chatbots as the norm for companies and businesses utilising social media channels. Messenger app Chatbots will enable businesses, small and large, to give their customers personalised experiences whilst shopping or dealing with a brand in the social space.
Artificial intelligence and messaging apps combined will bring a new level of customer care to social media platforms. As Chatbots become more intelligent, sophisticated and highly automated in the way they interact with customers, we will see messaging apps continue to dominate the social media landscape throughout 2018.
Transforming Business Through Marketing, Sales and Service Technology