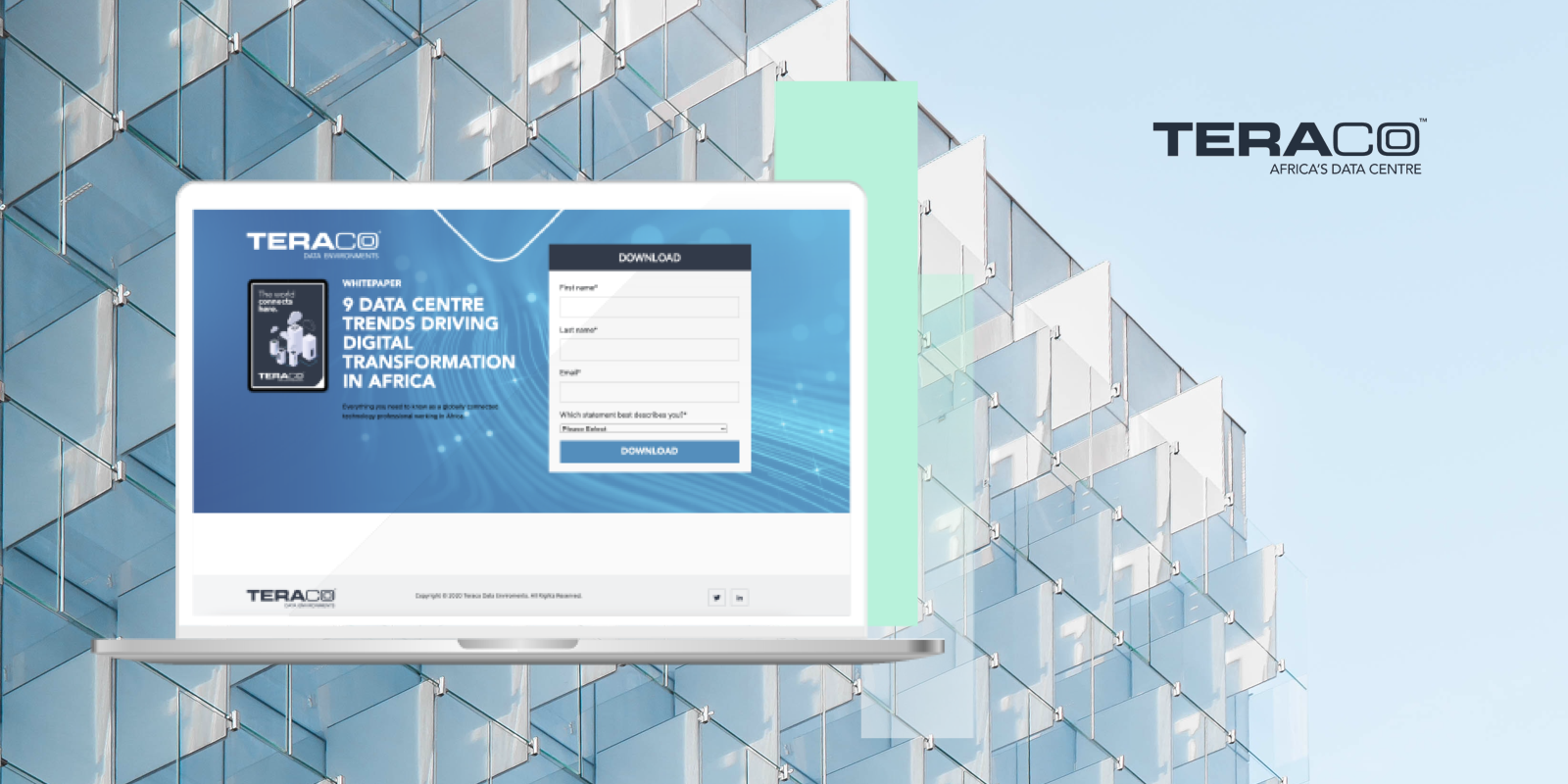 HubSpot | Sales Enablement
Inbound Marketing & ABM Campaign: Teraco Data Centres
The brief
MO Agency worked with Teraco to digitally transform their marketing and sales departments to work together and to execute an account-based marketing strategy.
About Teraco
Teraco provides carrier and cloud-neutral colocation data centres, and with over 20 000 cross-connects, is Africa's most interconnected data centre hub. Teraco brings global content closer to the digital edge. Clients include Apple, Microsoft, Netflix, Google and more.
The challenge
Teraco came to MO Agency to help them reach more quality enterprise leads, enable their team to sell efficiently and utilise automation to assist in qualifying leads.
Having successfully onboarded all of the large African ISP's and content providers from Netflix to Apple, Teraco set a new strategy to target enterprise clients in industries like banking, mining, consulting and more.
Teraco was finding it challenging to attract the newly targeted enterprise audience. Their sales teams would spend a lot of time working on these low-quality leads that usually didn't convert. There was also no playbook or criteria developed to qualify leads to quickly identify which leads should be focused on.
Primary goals
Implement a sales CRM and drive adoption and usage.
Move leads and deals out of salespeople private systems and into company managed pipelines and CRM.
Expand their reach and build awareness.
Increase enterprise lead quality.
Enable the sales team with automation and improve their efficiency.
Enable sales with qualification criteria for leads.
Integrate and synergize the marketing and sales departments.
Develop and implement an account-based marketing strategy.
The solution
HubSpot Onboarding
To synergize the marketing and sales teams Teraco chose to implement HubSpot CRM (also known as HubSpot Sales Hub) and HubSpot Marketing Hub. The two systems share data seamlessly and allow sales to get instant access to interactions that Teraco leads have with the website and marketing teams nurture journeys. The marketing teams can easily see progress on leads in the CRM without the need to follow up with sales.
Onboarding training and software setup took 6 weeks. After which HubSpot popups were added to the website and leads started rolling in from day one of operation. We were also able to leverage the existing traffic on the website.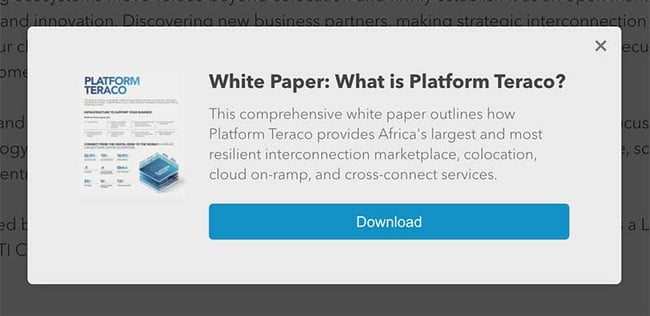 Our Approach
We used the complete Inbound Strategy approach and logic when executing this campaign. Following the Inbound Marketing flywheel that aims to attract the right audience, educate them on the issue they are experiencing with helpful content, and delight customers with exceptional service and proactive support. We implemented the following to achieve their goals:
Awareness Strategy
To ensure we were improving the lead quality, the campaign ran across Google Ads and LinkedIn Sponsored InMail Ads. These two platforms have exceptional targeting options. We were able to be very specific and highly targeted with the audience and thus the messaging in the ads used.
The combination of the two platforms enabled the campaign to reach both a targeted and large audience. The ads drove traffic to a landing page on the website, designed specifically for this campaign and to optimise conversion rates.
The campaign was further broadened with the use of organic SEO optimised content to attract audiences researching a solution. Organic traffic is always of higher quality than paid ads, as such, we always build organic traffic while we create lead flow with paid ads. Long term this is a sustainable strategy.
Lead Capture and nurturing
The scaling organic traffic brought more people to the website and conversions on the various pop-ups deployed across the website increased significantly. We retargeted these converted and unconverted website visitors and landing page visitors to encourage a return to the website landing pages with multi-touch Linkedin and Google ad campaigns.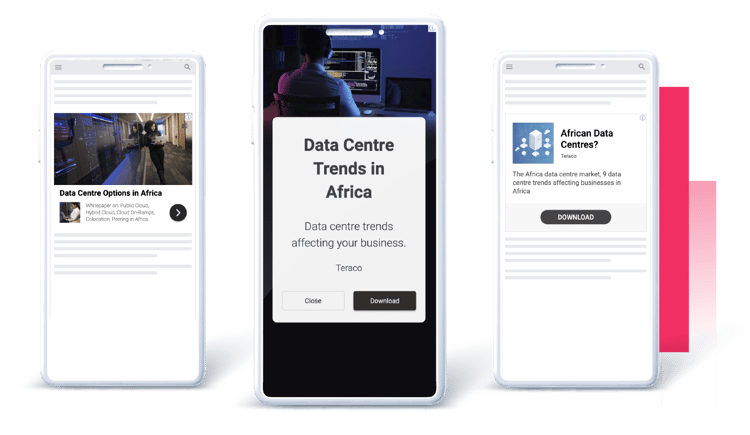 Once the leads came into the portal they were put into a workflow to nurture the MQL's. The engaged contacts and unengaged contacts were separated and reached out accordingly. The whole process was automated as much as possible before notifying sales to qualify the leads.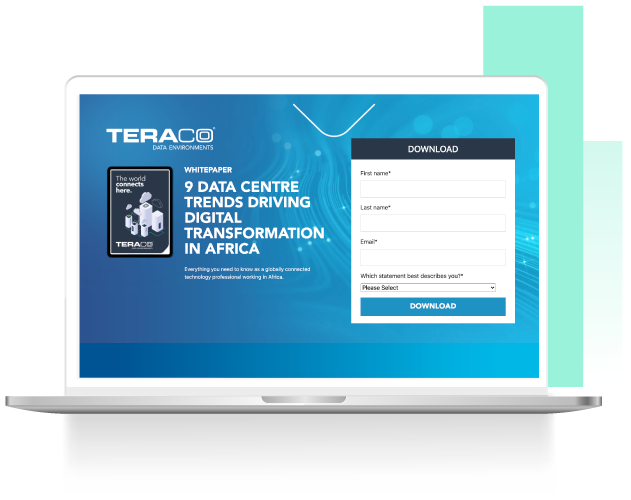 The results
During the campaign, we brought a steady increase in traffic to the website, organic traffic (through our SEO efforts) had a 28% increase, direct traffic had a 72% increase and overall we generated a 65% increase in traffic over the first 6 months.
From that traffic, we were able to capture the visitors' details, with the pop-up delivering 120 leads and overall we generated 364 quality leads to be nurtured and qualified through automation and contacted by sales. These leads broke down into 206 marketing qualified leads, 95 sales qualified leads and 46 new customers.
These lead numbers may seem low to some, but a single sale value is very high - fewer quality leads were the goal of the Teraco campaigns.

Our impact
We managed to start reaching enterprise and financial industry customers through the target account strategy. Teraco can now nurture leads effectively and have a fully automated marketing and sales platform to manage and qualify leads.
We will continue to run campaigns to bring in new leads, nurture them and qualify them. We are also working on a content strategy to keep increasing the organic traffic to their website.
We are working on more visual aspects of the business like explainer videos, interviews, infographics, etc. to use on the website and in nurture journeys. We are advising on a better UX on the website that will translate to more leads and a better overall experience.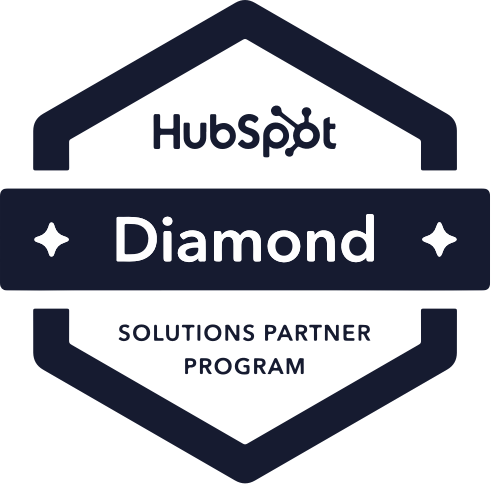 MO Agency supports visionary leaders to succeed with HubSpot