Do you ask yourself?
Will a CRM really boost my sales numbers?
How can I accurately forecast sales revenue?
How do I get my team to use our CRM?
Can I automate some of my sales processes?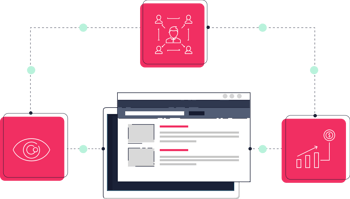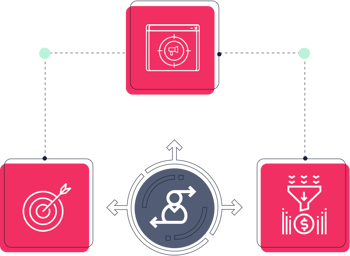 Would you like to?
Show up before your competitors do
Build a sales pipeline you can trust
Exceed your sales targets
Automate lead generation
Why HubSpot CRM?
Digital transformation of sales and marketing is the new competitive battleground for businesses. An easy-to-use and connected CRM is central to this change. HubSpot provides a fairly priced and highly configurable CRM. Plus the sales automation features are best-in-class.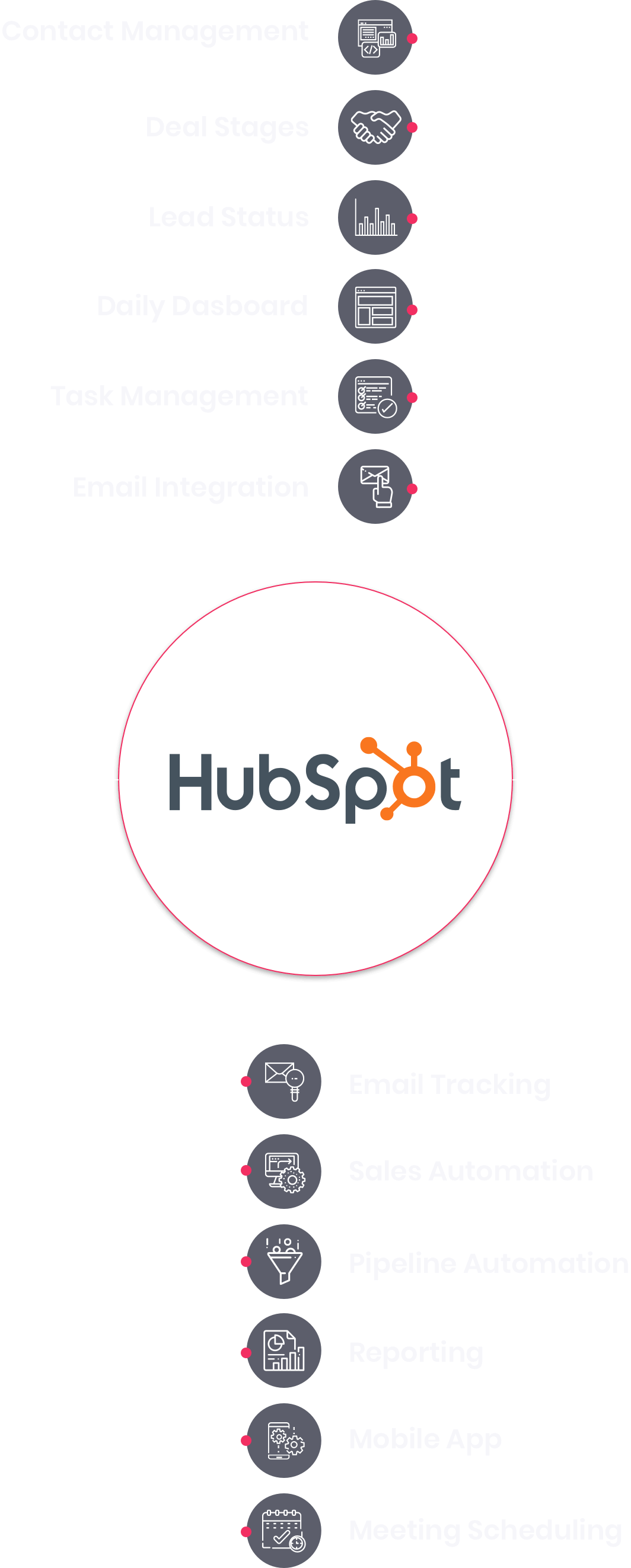 The changing sales landscape

Buyers no longer want to communicate with sales reps as their primary information source. Research shows that by the time prospects reach out they've narrowed down their options to two or three providers already.
The sale will go to the salesperson that knows the prospect best. A single view of your prospect is critical.
Deploy quick
Define your business requirements, map your business process. Train your team.

Connected CRM
Connect your website. Connect your ERP. Capture prospects early on in their buying cycle.

Accelerate sales
Send & rotate leads instantly to reps. Be notified when leads are not actioned in time. Know when leads return to your site.
Sales tools
Track all email comms and meetings in a single place. Never miss an interaction. Know your sales pipeline and performance hour-by-hour.
Driving your revenue growth
Developing leads is a pointless task unless the sales team is ready to deal with them. We start by deploying your CRM. We call this your 'foundation for growth'. Once the foundation is in place, we focus on lead generation and marketing.
Your sales team will be able to qualify prospects quicker so no time is wasted on the wrong leads. Once qualified they will be able to move prospects through the pipeline much faster with the right tools.

LinkedIn
LinkedIn offers us an entire directory of all our current and future prospects. By using highly targeted techniques we are able to get meetings, build pipeline, and more. Tools like Sales Navigator, InMail and Sponsored InMail are laser focused weapons crucial for today's sales pro.

Training
Teaching your sales team to fish in the digital era is critical to your businesses success. The sales process has changed. Prospects are now entering your sales funnel in a very educated state. We'll train and give your sales team the tools they need to close more, and close quicker.
Book a CRM discovery session
Let's chat. We'd love to hear from you.
THE WORK WE DO
CRM & sales case studies
Case study
Migrating Cash Flow Capital from Taskflow to HubSpot CRM
Case study
Inbound Marketing & ABM Campaign: Teraco Data Centres
Case study
Onboarding Everest Packaging to HubSpot CRM