What do we cover in HubSpot Marketing Hub Onboarding?
HubSpot fundamentals: Full 'connected CRM' tour
Introduction to inbound strategy, campaigns, customer journey and automation
Contacts, companies, email, lists, social media, CTAs, forms and lead flows
Defining and integrating your personas
Campaign setup
SEO and strategy, live chat and conversational bots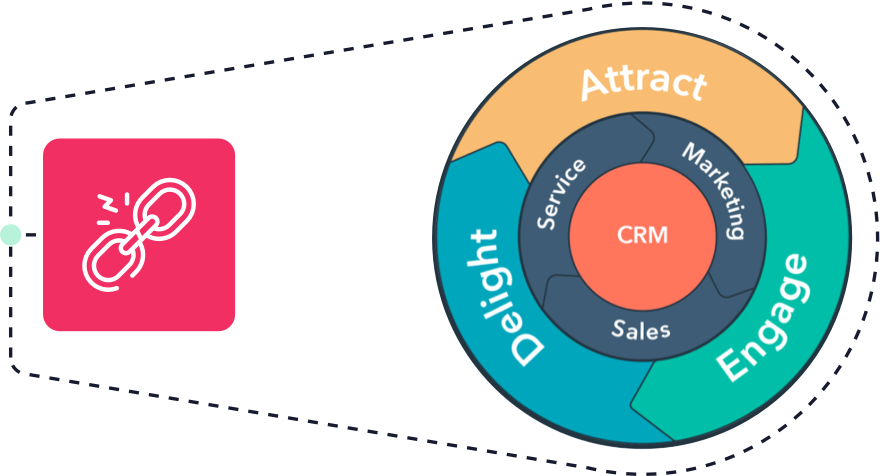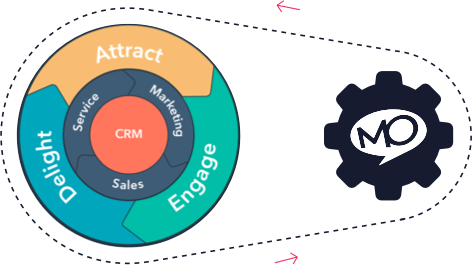 What do we cover in HubSpot Sales Hub Onboarding?
Mapping your sales process
Pipeline setup and refinement
Full reporting tutorial and practical application of reports and dashboards
Sales-driven marketing tutorial (intro to lead gen) Incl. pop-ups and chatbots
Advanced pipeline/deal automation
Business process optimisation
Why do HubSpot Onboarding with MO Agency?
Flexible deliverables
HubSpot recommends onboarding with an experienced HubSpot partner. HubSpot can't customise thier onboarding. We can tailor your onboarding experience, outcomes and cost.
Tech stack integration
HubSpot is an extensive marketing, sales and customer service solution. Plug into our expertise to fast track your success with the platform.
Onboarding experience
We've completed HubSpot onboarding for well over 100 HubSpot clients with our industry-leading integrated methodology for sales, marketing, service and technology.
HubSpot Customer First Award 2020
The highest HubSpot revenue retention in 2020. No other EMEA partner installed, grew, and retained more Hubspot clients. Concrete evidence MO Agency's HubSpot onboarding leads to HubSpot success.
Our HubSpot onboarding process
Depending on where you are in your HubSpot process we will adapt to your requirements. After a consultation and audit of your HubSpot portal, we will suggest where we can access quick wins.

Below is what an engagement with us looks like when you are starting out with HubSpot. It's designed to launch a successful campaign and teach you how to manage and optimise HubSpot independently.

Guaranteed HubSpot onboarding success
About us: MO Agency is a HubSpot sales and marketing technology consultancy.
Our goal: To improve operational efficiency, increase sales, and retain and upsell current clients by knowing them better.
Winner: EMEA HubSpot Customer First Award 2020

Winner: EMEA HubSpot Integrations Innovation Award 2021

HubSpot customer reviews: Read them all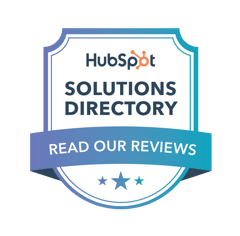 Review: ⭐️⭐️⭐️⭐️⭐️ 7 Dec 2021
We worked with MO agency and they exhibited a high level of professionalism and expertise. I would recommend them to anyone looking for development and marketing work.
Review: ⭐️⭐️⭐️⭐️⭐️ 22 Nov 2021
It has been an absolute pleasure working with MO. Refreshing to work with an agency that balances energy & creative with structured & professional execution.
Review: ⭐️⭐️⭐️⭐️⭐️ 17 Feb 2021
It's not every day you meet an agency that goes above and beyond to make sure you actually understand the kind of work they do. Working with them and all the meetings we had with them was a learning experience for us and I always look forward to the next meeting. Their tactical level genius will definitely improve your bottom line. Their impeccable track record and reputation is well deserved. 10/10 would recommend.
Review: ⭐️⭐️⭐️⭐️⭐️ 3 Feb 2021
We had a great experience with MO Agency. The team is so knowledgeable and understood my market so well and was able to help me be specific in my targeting. He also followed up directly with me to ensure that I was happy with his team and if everything was going ok. Much appreciated! The team helped me understand and get traction with inbound marketing.
Review: ⭐️⭐️⭐️⭐️⭐️ 4 Dec 2020
Working with MO Agency has shown us just how innovative and transparent the team is. The standard of work is fantastic, and the people are professional and enthusiastic! We would recommend MO Agency to any business who is wanting to expand its digital presence! MO Agency has also shown us the importance of consistent marketing and thought leadership!
Book a HubSpot Onboarding discovery session
Let's chat. We'd love to hear from you.