Traditional Web Design is broken. Why spend 3+ months building a site who's results aren't proven. Growth Driven Design solves this.
- Luke Summerfield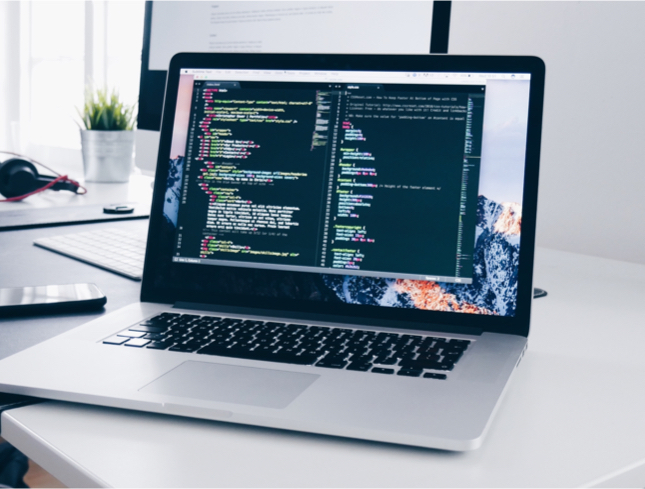 Do any of these problems sound familiar?
The website's visitor to lead ratio is low
Organic traffic is low
The service offering is not clear
The buyer's journey is not clear
The current website ran over budget and very late
The website is slow
The mobile experience is poor
The website difficult to update
Would you like to?
Launch a new website without the headaches of the last one
Move quickly through the process
Launch on-time and on-budget
Make data driven decisions about content and layout
Update anything with ease
Radically increase organic traffic and leads
Know when your customers and leads return to your website
Why build a website with MO Agency?
We've been building websites for the last eight years. Everything we do is data driven and designed to drive results. We combine inbound methodologies and an agile web design process to create highly effective websites.

For your website to reach peak performance, it must be designed and engineered with your company's buyer personas, buyer journeys, and unique sales processes at top of mind from day one.
Our web design process
Eight years of web design and development experience mean an effortless process for our clients.

Our core CMS technologies
Our core design and optimisation technologies

Traditional Website Design vs. Growth Driven Design
Traditional web design works, but it takes a skilled guide to bring the project in on-budget and on-time. In addition there is a large upfront investment, and decision making built around a combination of historical data and best judgement.

We've been building websites with the traditional methodology since day one, and we're pro's at it. We'd be happy to do this with you.

That being said, for the forward thinking, Growth-Driven Design (GDD) is a smarter more agile approach to web design. GDD that eliminates most of the headaches and drives optimal results using data. Producing month-over-month growth, your site becomes stronger as you continually measure, iterate and act.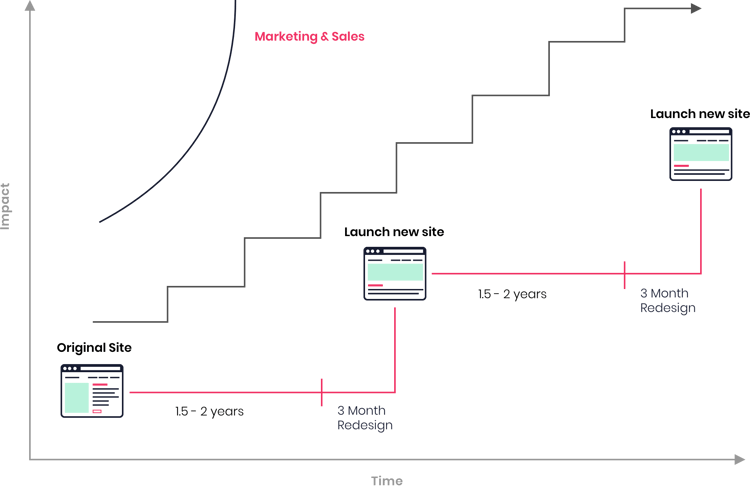 Traditional Web Design
$6,000 - $50,000
(Out of scope, over-budget, late)
Hypothesis & assumption drive design
Redesign every 2 years
(Decreasing rate-of-return over time)
Growth Driven Design
$2000 - $5000 monthly
(Agile, on-time & on-budget)
Launch pad website in 30 - 45 days
Validated results & data drive design
Continuous monthly improvement
(Increasing rate-of-return over time)
The Growth-Driven Design methodology has three major stages
Strategy
Develop an empathetic understanding of your audience's world and how the website can solve problems along their journey.
The launch pad
Quickly build a website that looks and performs better than what you have today, but is not a final product. Rather, your launch pad is the foundation on which to build and optimise from.

Continuous improvement
With a launch pad site live and collecting user data, you can start identifying the high-impact actions you can take to grow your business.