With a laser focus on three core technologies, we are experts in the field. Whether you are:


Updating your WordPress website
Migrating from WordPress to HubSpot CMS
Integrating Shopify into your sales process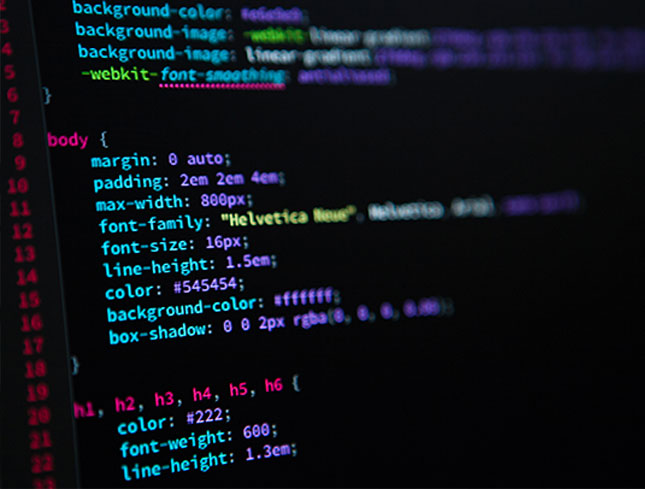 Do you ask yourself?
Why does my website not generate quality leads?
Why do I rank so poorly on Google?
Can I update my current site, or do I need to start over?
"These are great questions, and they all have easy answers. You just need the right person to look at the data."
Would you like to?
Have a website that:
Is easy to update.
Generates good quality leads.
Sells on autopilot.
"At MO Agency, we have a formula that works. And we love sharing it."
Luke Marthinusen - CEO, MO Agency
Why build a website with MO Agency?
We've been building websites for the last 10 years. Everything we do is data-driven and aesthetically pleasing. We combine Inbound methodologies and flexible web design processes to create highly effective websites.

We've engineered our agency processes to remove all the usual website build frustrations. We launch quickly. We build with your brand guidelines in mind. We build for results.
Our standard web design process
10 years of web design and development experience and 100's of website projects mean an effortless process for our clients.

Our core CMS technologies



Our core design & optimisation technologies

Need to launch fast? Let's get Agile
Our standard web design process works, by following a strict project management process called Waterfall. Waterfall is a linear process that requires the completion of one stage to move on to the next.
If you need to launch fast, you should consider our Agile process called Growth-Driven Design (GDD). Taken from software development companies like Microsoft and Google, Agile aims to get projects live and then listen to user feedback to improve the project on the fly in regular improvement cycles.
As the diagram below shows, the results are much stronger over time, and the initial Launchpad goes live far quicker, but GDD does take regular monthly focus over a longer period of time.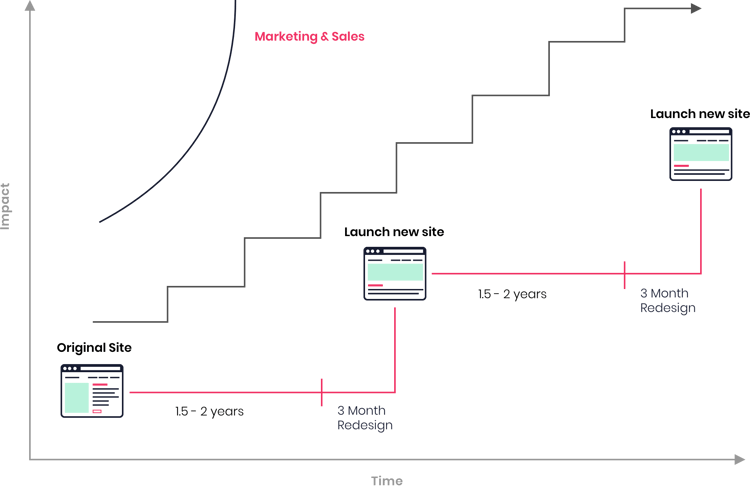 Standard Web Design vs. Agile
Standard Web Design (Waterfall)
Cost:
€6,000 - €50,000
(Can go out-of-scope, over-budget, late)
Final website launched:
4- 8 months
Design is driven by: Hypothesis based on historical performance data
Redesign every
2 years
(Decreasing rate-of-return over time)
Growth-Driven Design (Agile)
€1,000 - €4,000 monthly
(Agile, on-time & on-budget)
Launchpad website launched:
45 - 60 days
Design is driven by: Current performance data
Continuous monthly improvement
(Increasing rate-of-return over time)
The Agile methodology has three major stages
Your website strategy
Identify your websites major goals. Prioritise them. Identify the top 20% to include in your LaunchPad.
The Launchpad website
Quickly build a website that looks and performs better than what you have today. This is not a final website.

Continuous improvement
Start collecting user data from the live Launchpad. Use the data to optimise and build in new elements from your priority list. Repeat regularly.
All our website projects include
Designed for mobile
Mobile responsive
Interactive design prototypes
Technical SEO health audits
Page speed optimisation
CRM integration
Quality assurance testing
Book a Website discovery session
Let's chat. We'd love to hear from you.