Here is what we've done
Our case studies
A showcase of the latest work we've done for our clients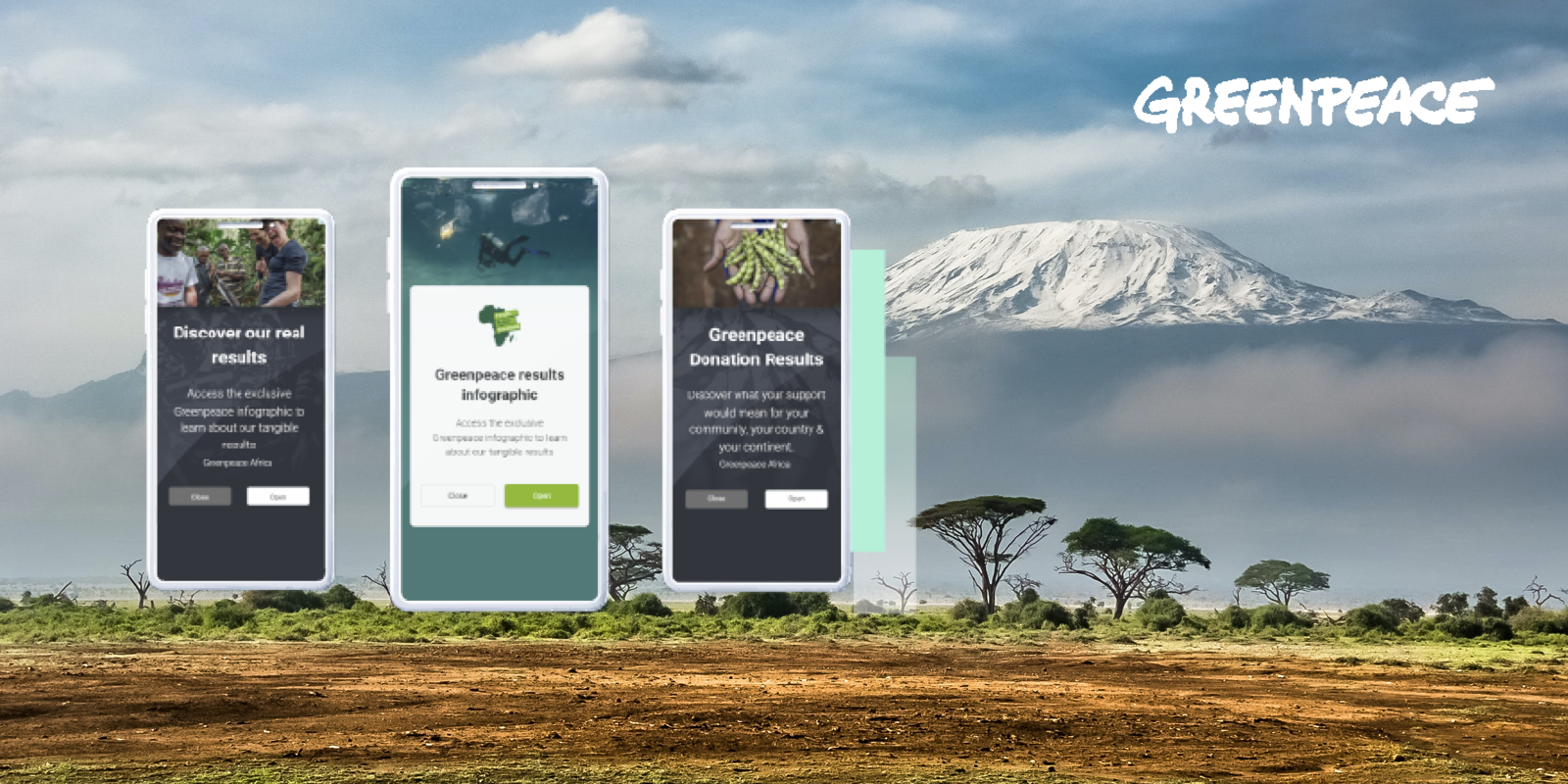 ← Back to case studies
Greenpeace: Generating new donors to help the environment
Inbound Marketing | Digital Marketing | Digital Strategy
We are an independent environmental campaigning organisation. We use non-violent, creative confrontation to expose environmental injustices globally and to bring forth the solutions which are essential to a green and peaceful future.
CHALLENGE
For Greenpeace to make the most impact they are reliant on monthly donors. This is a comprehensive issue affecting their entire organisation and their ability to make an impact.

There are many people who are willing to be donors but are not always sure which organisation is actually making an impact on the issue they most want to be a part of fixing. The challenge is to educate potential donors on Greenpeace as their organisation of choice and the impacts they are having across the many environmental issues our planet is facing.
SOLUTION
We built a multi-pronged marketing and sales campaign strategy that required the implementation of the Inbound Methodology across multiple platforms and centred around the HubSpot flywheel.
The first step was attracting potential donors
Through LinkedIn, Facebook and Google advertising and highly targeted audiences, we helped Greenpeace attract the right people who are interested in helping the environment and eager to support the cause through donations.
This audience was encouraged to share their basic information for an infographic on the results of their donations. This infographic shows how donations are spent and the real-world impact they are making.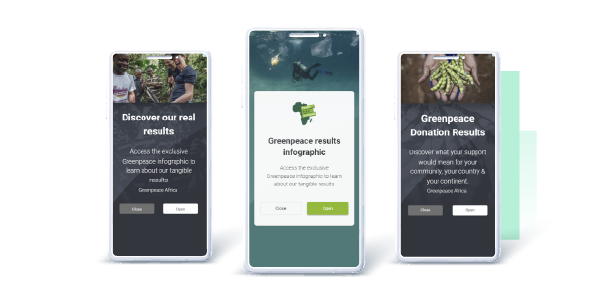 Engaging their newfound audience
The form that potential donors needed to fill in to get access to the Greenpeace infographic collected their name, email address and the environmental issue they are most interested in supporting. This field was essential in personalizing the rest of the campaign to potential donors interests.
After their submission and infographic download, these leads were nurtured through hyper-personalised ads that educated them on the environmental issues they were interested in and encouraging them to donate to the cause.
Bringing delight to their audience and encouraging action
This campaign brought together Marketing and Sales teams and encouraged a transparent and coordinated effort between them to succeed. The leads were then sent to Sales for qualification.
RESULTS
During the campaign, we generated 26 0427 paid impressions which brought in 7 203 campaign link clicks/ landing page impressions. The landing page generated 184 sales qualified leads which converted to 4 new monthly donors.
As we ran the campaign we were able to bring the cost per lead down from R90 to R34 when we transitioned to Facebook ads alone, utilising the instant experience and built-in lead capture forms.
The campaign was a success and provided valuable insights to be used for future campaigns. This information also helped Greenpeace further understand their audience and their interests.

IMPACT
The data collected from the form submissions identified which global issues their audience is most interested in assisting in. This information highlighted which areas they should focus on to generate the most donors and which areas will require the most work.
We will continue running data-strengthened, Inbound-donor-campaigns using the wealth of insights we're generating. We're also producing new video content and enhancing Greenpeace's customer relationship management from a tech-stack perspective to improve omnichannel engagement.
Clients
We've got your industry covered
Pricing
View our pricing
Our pricing for strategic and support work is based on a credit system, which means you'll never be asking your agency again. Only pay for deliverables and not the time it takes us to deliver them.