Content
We produced valuable, relevant and high quality content which supported our strategy. The content engaged and converted a clearly-defined audience throughout different buying stages.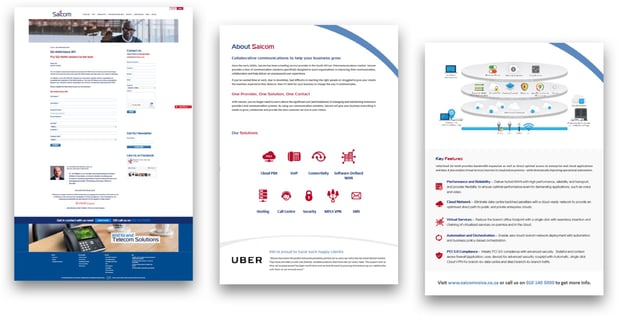 Design
Our design team defined Saicom's visual identity via engaging experiences that took customers on a unique brand journey. We created emotive stories using web design, print, animation and video. We transformed their website design as their audience and products evolved in order to deliver a targeted user experience.
Results
We broadened Saicom's online presence and ensured they were engaging with the RIGHT clients, at the RIGHT time. Not only did we increase website traffic, we improved the quality of leads generated by their website traffic. Campaign results include 513 leads, 14000 views on YouTube and an increase in total website traffic of 73%.
Inbound marketing and lead nurturing through the funnel translates to higher close rates for sales teams.