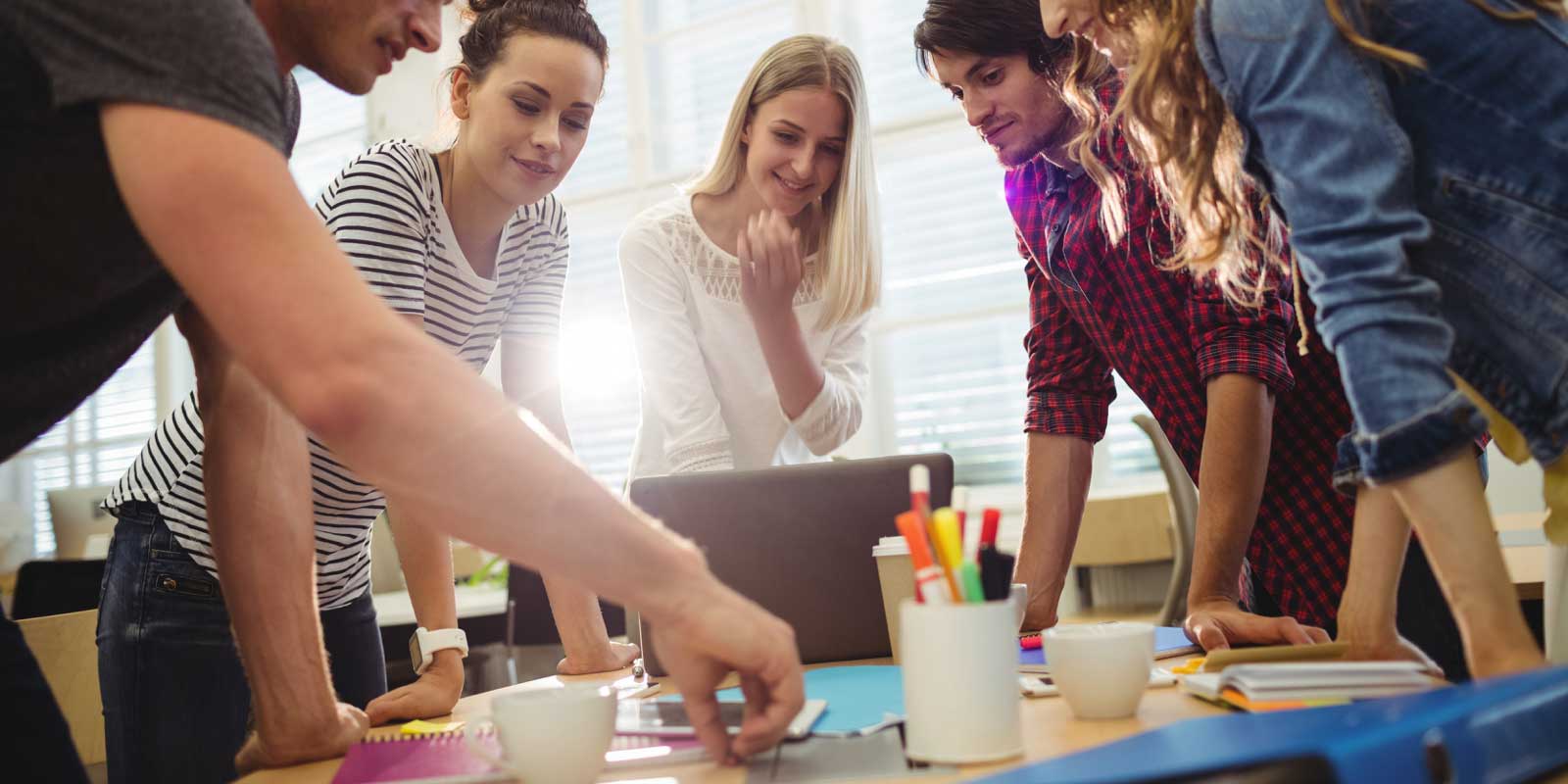 Brand Strategy
10 steps to writing an effective creative brief
Writing a good creative brief is a challenging task, but it's extremely important to get it right. You're essentially creating a message that tells the team what your vision is for the project they will be working on.
Creative briefs need to be useful and engaging while addressing the core information of the project. Your brief must be able to answer the questions regarding the scope and goals of a project — giving the team all the information they need in order to complete the project within the given timeframe.
Think of a creative brief as a beautifully illustrated recipe for your project. The brief should not only help the creative team but also help you as you shape the overall marketing strategy and goals for the project.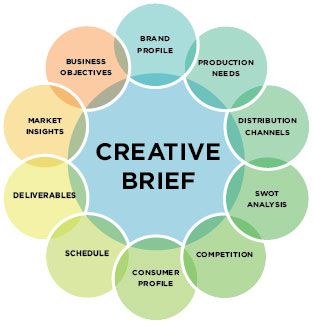 Overview
A creative brief is the foundation of any successful creative campaign as it outlines the client's vision and ensures that everyone is on the same page. It's essential that you include all the crucial details that your project requires in your brief.
It's a map that guides its target audience on how to best reach the campaign's stated goals.
From account managers and creative directors to designers and copywriters, the creative brief is an easy way to get all project participants on the same page.
If members of your team understand what the business goals and expectations are from the get-go they're going to complete the project to a better standard and more in line with your vision.
If the entire team understands who your brand is talking to, and what they need to hear, you'll inspire greater focus and creativity within the team. You'll also end up with more engaging, exciting, and effective content and a hugely successful project.
So, how exactly do we construct the perfect creative brief?
Creating the creative brief
1. Business Insights
The first step to writing a creative brief is to produce information and capture insights on the business and their consumers.
Providing the creative team with an understanding of the business, what it does, and how it operates will provide context to the project. For example, it's impossible to create a Facebook ad for Greenpeace if you don't understand what they stand for and what their goals are.
Now, it's important to not go into too much detail in this section. Try to keep all this information relevant to the project's context. Too many details can lead to confusion, and it could even cause the creative team to spend too much time trying to find the right angle of attack. Too little information though, and the team will need to start conducting their own research into the business.
Customer insights will help the team to further understand the way they need to target the audience. Whether the project needs to be informative, emotional, or creative, the team needs to understand how the target audience thinks and feels. This will help them to deliver the best possible results in the project.
Here's an example:
Greenpeace is an environmental organisation that is currently campaigning against Shell's seismic blasting along the South African Wild Coast. We're aiming to use Facebook posts to invoke emotions within our audience to encourage them to sign a petition against the seismic blasting project.
2. Summarise the project
The main purpose of the brief is to inform the team of the project as a whole. Describe what the project is, what it entails, and why you're doing it in as few words as possible. This can tie in with the section above at time, but for the most part, the team needs to fully understand the overview of the project.
It's always good to be specific — rather than simply saying you need an image and a written paragraph about a particular product, inform the team that you need them to create a Facebook Ad about the product. Or perhaps you're more focused on B2B marketing.
Even if the project is divided into different sections and departments, it helps for the entire team to understand what they are working on and the purpose of the project. Each project is unique and requires a specific approach.
3. Objectives
One of the main things that your brief needs to do is highlight the objectives that you're trying to achieve. If you're working with a creative team, you've definitely got a specific goal that you need to achieve. In the Greenpeace example above, the goal was to get more people to sign their petition.
The creative brief objective should always be clear and specific. Never ambiguous or overloaded as this could cause confusion amongst the team members.
Remember, you want to carry your message across, which means that the creative team you are working with needs to have the same vision and objectives as you. Overloading them with information won't help, just keep it simple.
An example of a clear objective:
"The purpose of this campaign is to position [Business Name] as an industry leader, that solves [Problem Solution] for its clients."
OR
"The objective of this campaign is for the audience to understand that [Business Name] is an innovative company creating [XYZ] to solve [Client Problem]."
4. The target audience
One of the most important elements that makes inbound marketing so effective is the target audience that already has an existing interest in your business or product. That's why it's crucial to tell your creative team everything they need to know about the target audience that they're aiming for to draw in.
It's crucial to clearly define the target audience that the campaign is aimed towards. If it's helpful, make sure to share demographic information, their behavioural insights and details like device usage, lifestyles, interests and more.
The more information you can include, the better your team will be able to understand the kind of people they are directing their message to.
5. The competition
If you're in a competitive industry, this is definitely something that you want to include in your creative brief. It's always a good idea to give your creative team something they can work with — something that makes you stand out from the crowd of competitors in your industry.
Include an overview of your competitors and any trends or market conditions impacting the industry. Details on competitor activity and examples can greatly help to guide the direction the designer needs to go in.
6. Tone of voice
Your business and the industry that you're in will have an influence on the tone of voice that the creative team needs to adopt. You need to make sure that you include this in your brief. The style and tone should be consistent with your brand and will also hinge on what the project is as well as the goals that you're trying to achieve.
If you want your project to have a clear direction and message. be sure to include your strategic positioning and the key messages that need to be addressed. This will help the team to include the most essential message while exploring other ways to perfect the project.
7. Call to action
If you're working with a creative team to craft a project, you likely want your audience to do something. You want your project to trigger something in the audience to take action — this is known as a 'call to action', which can often simply be referred to as a 'CTA'.
The call to action suggests the action you want the audience to take. This action needs to be realistic and achievable. Ideally, it also needs to be quick and easy — the longer it takes, the faster people will lose interest.
This call to action can be filling out a form on a website, downloading a piece of content or buying a product. Most importantly though, this call to action also needs to be aligned with your campaign objectives.
8. Timeline
If you have a timeline in mind for your project, include it in the brief. This will help the entire team to get an overview of how much time they have to complete the project.
It also allows for better control over the entire project, as it can be divided into sections and split up between departments. If one section is taking too long, other team members can jump in to help, or the project deadline can be adjusted.
This will streamline the overall creative process. During the kickoff meeting, discuss edits and how many rounds of them are possible, as well as the latest possible deadline for your project.
9. Budget
Anything that takes time and labour has a related cost. Make sure to understand the scope of the project and the timelines involved. If the creative team's estimate exceeds your budget, talk it over and agree upon realistic expectations, deliverables, and project costs before getting started.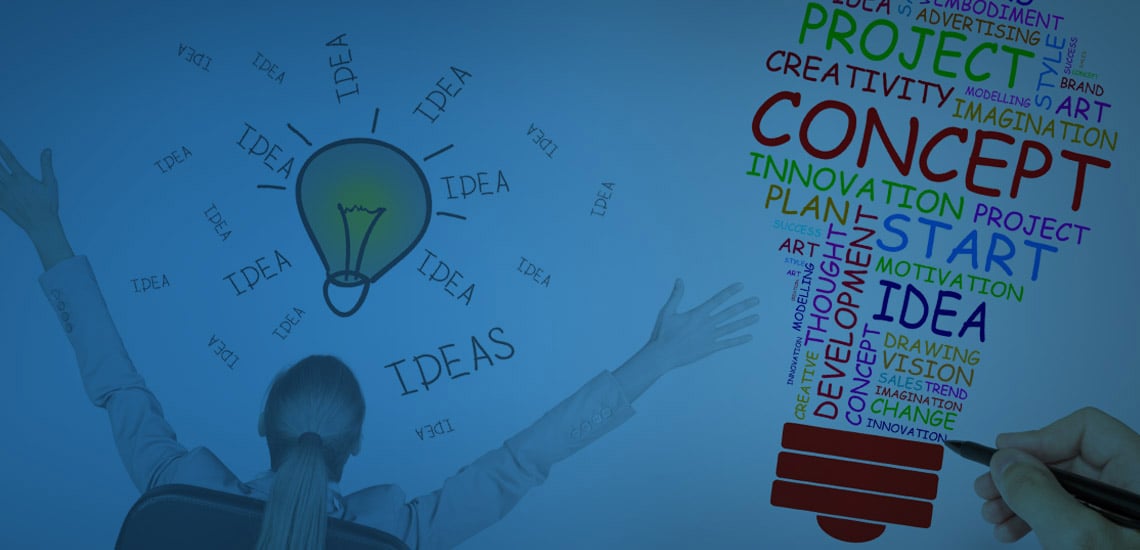 In Conclusion
Getting all this information into a page or two of an effective content brief may seem like a momentous task for some, but it is also for this reason that a creative brief is such a valuable asset.
As you work on your creative brief, remember to keep it focused, concise, and straight to the point. You need to be realistic with the timelines and deliverables, and make sure that your brief is aligned to the brand guidelines.
By thinking through and planning these 10 steps for your business and project, you'll be able to produce a creative brief that's not only thorough but also effective.
Contact MO Agency today for any assistance with your brand strategy.
Welcome to the MO Agency blog. Here you can find resources on Digital Marketing, HubSpot Inbound Marketing, Web Development & Brand Strategy.