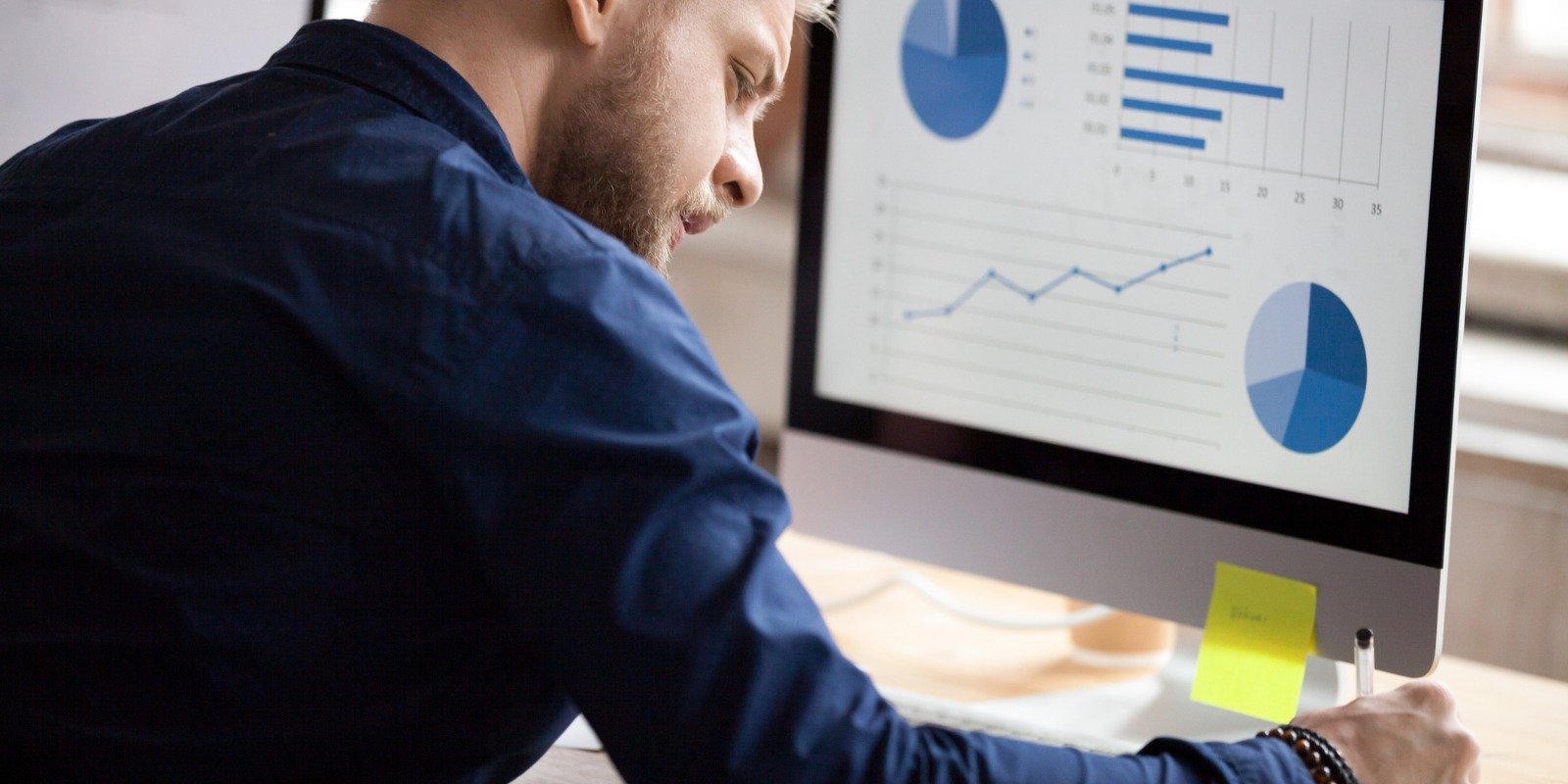 Digital Marketing
Digital marketing audit checklist
The Digital Marketing Audit Checklist takes a SMART look at your marketing goals to make sure that they are Specific, Measurable, Attainable, Relevant and Timely. This SMART marketing approach can be used as a blueprint for creating efficient and effective marketing campaigns.
Every marketer should be thinking about generating measurable returns. That's why we've created our digital marketing audit checklist that will analyse your digital performance and help you to outperform the competition.
Identify aspects of your digital marketing efforts needing performance improvements.
Clarify the next steps towards a successful, ROI driven campaign by making notes based on what you learn during this process.
Learn to take those next steps with confidence through educational content along the way.
Why conduct a digital marketing audit?
Starting a new business
When starting out or taking your business in a different direction, it is important to identify what your business has going for it, how it fits in the market and how you will be marketing your business throughout. Helping you understand, predict and limit the risk associated with your new venture.
Launching a new product
When launching a new product or service, it is essential to understand how it will fit in with your existing business, its goals and how it will help your audience. Conducting a marketing audit will give you insights from your other products and determine what to do and what not to do to succeed.
Tapping into a new market
It may be time to expand and reach a whole new market, be it geographically or an entirely new industry, this requires a plan and research to have any chance of succeeding. A marketing audit will help you identify where you are now and what it will take to move into the new market.
Results are stagnant or dropping
You may already have a plan, a campaign and a team running it all, but times change and so should your campaigns. Running a regular marketing audit will help you and your team identify what is causing a drop in results. It may be time for a new approach entirely.
Changes in your budget
Should you need to cut back on marketing spend or even push in a bit more, you'll want to know where your money has been going, the results you are bringing in and the effort required to achieve those results.
How does the Digital Marketing Audit Checklist work?
The MO Digital Audit begins by evaluating your current marketing strategy and will determine your current position in the market.
It will identify possible gaps and potential opportunities, allowing you and your marketing team the chance to improve and develop strategies for better returns in the future.
Objectives of a marketing audit
Understand your primary objectives and goals
Identify possible gaps and opportunities
Identify potential risks and competitors
Assess your current market status
Develop new and improved upon marketing strategies
Allocate funds more effectively
Identify potential new target markets
Identifying and exploring new marketing tactics and cost-cutting measures
Conducting a digital marketing audit
Understanding the market
Client Insights
At this stage, we investigate your digital marketing programme. We take a closer look at your website and its performance in terms of key technical metrics which affect your website's ranking online. We also drill down into your website and blog content, rating brand tone and content relevancy to see how you are positioned in the online market.
Competitor Insights
In this step, we look at your competitor set, understanding their business and their marketing approach in comparison to yours. We ask questions around their competitive advantage and analyse their service offering, audience and online response to their brand. We also determine which platforms they are most active on, and which channels are proving to be most successful.
Using the data gleaned from this exercise, it becomes apparent where your strengths and weaknesses lie in your online marketing programme. We can also identify the online threats to your businesses for us to fully develop a strategy based on growth opportunities with the associated tactics to quickly improve your digital marketing performance.
Website audit
Is your website responsive and mobile optimised?
Being mobile responsive is more important than just having a good-looking website. you may not realise by not having a responsive website, your business could actually be losing money.
With 80% of searches through mobile devices resulting in a purchase, having a website that is slow, difficult to navigate and hard to read will greatly diminish your return when sending traffic to your site.
Have you optimised your pages and site metadata for search engines?
The way we buy things has changed dramatically over the last few years, and even more so with the COVID-19 pandemic changing our normal patterns of life.
Imagine that just ten years ago if you wanted a new TV for your home, or a new machine for your business you generally bought it from your local store or a salesperson that cold-called you.
Today, a businesses website does the preliminary part of the sales process. After the research phase, the prospect calls the potential suppliers having done all the initial evaluations and sales process upfront.
Good SEO gets your foot in the door at the start of the evaluation process. You can't afford to not be there when your client is looking for your products and services.
Have you tested your website speed/performance?
Page speed is a critical part of the user experience (UX) of a website, but one that is sometimes overlooked. After all, it is essentially your website's first impression.
Slow websites interrupt the user experience of your site and ultimately drive a high abandon rate which will affect your conversion rates, and thus your bottom line!

Here are three top tips for better page load speeds:
Optimise images


One of the primary causes of slow page load speeds is big, heavy images with huge file sizes. After all, browsers need to download images every time the page loads. Try to use an image optimisation service - with my preferred option being TinyPNG.


Reduce the number of plugins and scripts
here is a plethora of plugins and scripts that can do anything from load social media feeds onto your site, to add visually effective animations. While these plugins help the novice website administrator build a seemingly impressive website, they often require an array of CSS stylesheets and Javascript libraries.

All of this adds considerable weight, and load time to your website. My solution is to place your faith in a professional digital agency with expertise in UI/UX and development, which will result in an optimally performing website.



File compression
The greater the file size, the more there is for your browser to download and render, the longer it takes to load the page. Think of file compression as zipping your website files, then serving them. This can compress your HTML and CSS files by up to 70%, drastically improving your website's speed.
I'm sure you must be wondering how your website stacks up against the clock. Find out if your site is tortoise or hare by checking out Google Page Speed Insights. Simply paste your website's URL into the box, and let Google do all the work.
Content strategy audit
What qualifies as content?
The word content is often assumed to mean blog posts, which is a grave mistake for a marketer to make. Content needs to be multi-media: Think infographics, videos, images, white papers, comparative tables and useful tools. Anything that will catch the eye of your target users is considered content.
Quantity
How often you should share content online is different per industry and brand so finding what is right for your brand may be different to another's. What is the same for every brand though is relevancy. Is your brand covering all the topics and questions relevant to your industry? If you aren't, someone else will, and they will be found for it.
Create content for your brand when and where it makes sense for your audience, not just for contents' sake.
Quality
Is your content easy to digest? Think about whether the content is well-researched and contains: sub-headings; bullet points; shorter sentences; and an engaging writing style - all of which improve the quality.
SEO used to be about ticking boxes. Search engines have gotten better and would rather serve relevant and well-structured content than just a box-ticking blog post.
Length
There is no set number to strive for in your content but it is clear that long-form content does well for organic search. That being said, short-form content has its place too, with attention spans shrinking by the minute, getting your message across quickly and concisely should be the focus. In the end, your topic needs to determine how long your content is going to be. Just concentrate on creating the best content and let the rest follow from there.
Social Media audit
Evaluate your current social media efforts
Many marketers have built their content rollout plans and follow them day to day without much intent and analysis. It is important to analyse your efforts regularly to understand how your content is being consumed and the size of the audience being reached.
There is no point in continuously creating content your audience doesn't find helpful or engaging. Marketing efforts will never be perfect, meaning there is always room for innovation and improvement.
Harness the Inbound Marketing methodology
Social posts directing people to trackable landing pages (on a website, not the social platforms themselves), which include forms asking for information are crucial for success, especially for a leads-driven company.
For this to succeed you need an offer. An offer usually in the form of a relevant 'content asset' that educates beyond the benefits your brand offers.
Adapt to Social Media trends
Social media evolves the way technology does - rapidly. So keeping up to date with all the changes in platforms and audience interaction and consumption of online content is the only way your business can stay relevant and engaged.
Email marketing audit
Maintaining good email service health is essential for the continued use of your domain for your emails and avoid that dreaded spam folder. There are a few key metrics to keep an eye on:
Bounce rate: percentage of emails sent which weren't successfully delivered to the recipient
Open rate: percentage of recipients who opened the email
Click through rate: percentage of clicks on links in the email
Conversion rate: percentage of conversions on the website
Unsubscribe rate: percentage of recipients who opted out of your email lists
Monitor these metrics on a regular basis to understand how your audience is perceiving your emails. Are they finding them relevant and helpful? Through this audit, you will identify the contacts that are engaged with your content and those that should be moved to other lists to receive other content they will find engaging.

You should never be sending out emails to your entire database and hoping it resonates with them all. Split your contacts up into lists based on the interactions you identify in the audit. Look into different subject lines, A/B test them to improve your open rates.
Lead quality audit
A smooth handover process between marketing and sales is required for a great experience by the customer with aids in their likelihood to be open to an upsell. Succeeding in this step begins with identifying when a lead is ready to be transferred to sales.
A marketing qualified lead has engaged with your company, either through your content or directly through your contact options and could become a customer if nurtured correctly.
A sales qualified lead is a prospective customer that is ready to talk to your sales team. These prospects are usually vetted by marketing through forms, automated and personalised emails and then handed over. Through this process, your sales teams spend more time on the prospects that are more likely to convert.
Final Thoughts
If you are interested in getting a better handle on your marketing performance and are looking for assistance in planning a market-relevant, digital-first approach, please feel free to book a 30-minute consultation with me so that we can start to unpack your objectives.
Transforming Business Through Marketing, Sales and Service Technology