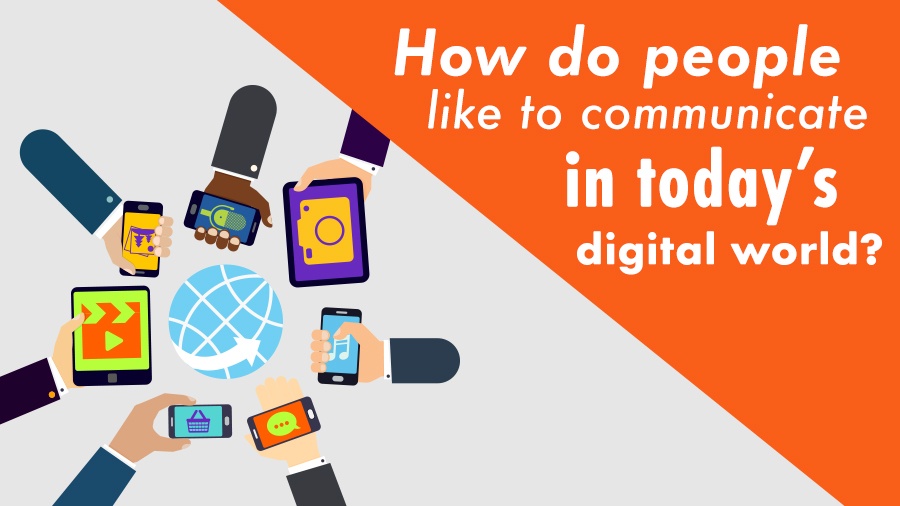 Inbound Marketing | Digital Marketing
How do people like to communicate in today's digital world?
However, for many working professionals the importance of face-to-face and phone conversations cannot be stressed enough. The 2017 State of Inbound report offers us some great insights into how business professionals, such as marketing and sales managers, are utilising digital communication channels.
Knowing how people prefer to communicate helps market, and sell, more effectively, and efficiently too. Understanding these five insights from the State of Inbound report can help you to better strategise your next communication plan.
1. Email:
The winner is clearly email - 86% of respondents said email was their preferred way to communicate. However, face-to-face and phone conversations still ranked highly.
2. Social media and video:
You cannot forget the importance of social media and video conferencing, as the adoption of newer technologies is increasing every year. The increasing adoption of social media and video by business professionals means that businesses will need to adapt to the requirements of these technologies in order to operate effectively in the digital landscape.
3. Instant messaging:
We are also seeing instant messaging apps becoming central to doing business. 31% of respondents said messenger apps are important to their daily business activities, and for communicating with clients and team members.
4. Communication:
Senior executives like CEOs and CMOs are big users of social media and messaging apps. 44% prefer social media and 37% prefer messaging apps due to their mobility.
5. Professional and personal:
There is a blurred line between both professional and personal use on social platforms. 74% use Facebook and 78% use LinkedIn professionally. Twitter has a split of 59% and 56% for both. Instagram follows Twitter with a split of 63% and 38%. These statistics show us that professionals are making use of Facebook and LinkedIn primarily, while personal use differs in comparison. The report also shows that people are more open to using social media channels for professional communication.
Interestingly enough, we are seeing many senior leaders and executives taking on digital communication channels wholeheartedly as part of their day-to-day professional and business activities. It appears that senior leaders want to keep their eye on the next big trend. This is why they are willing to adopt and on-board more new technologies when compared to younger professionals.
Senior executives are more mobile than their peers so their adoption of digital communication channels makes a lot more sense. We are also noticing that senior executives are now more active on various social media networks for professional reasons, such as communicating with peers.
With all of these insights in mind, we can effectively see how people are communicating in this day and age. Find out more by downloading the 2018 State of Inbound report below.
Transforming Business Through Marketing, Sales and Service Technology