Great content takes time to develop. A great piece can generate hundreds of leads for your business. It takes a well-tuned CMS to get your content out there. You might as well choose the best.
What is content marketing?
Content marketing is a strategic marketing method that involves the creation and sharing of online material (such as videos, blogs, ebooks, guides and social media posts) that is relevant, helpful, engaging and does not explicitly promote a brand but is intended to drive/aid interest in its products or services.
Before you can share your content with the world and start bringing in new clients, you need somewhere to host your blog, video, ebook and case study content…
Enter HubSpot CMS.
HubSpot CMS is an alternative to the likes of WordPress and a fully custom coded website. So, why go HubSpot?
HubSpot CMS for the content marketer
Dedicated and powerful blog
One of the original forms of content marketing, the trusty blog continues to be a valuable tool for any content marketer. HubSpot CMS forms the backbone of your blog efforts and delivers it through a stunning, customised, trackable and unhackable system - Just as our CMS is doing for you now.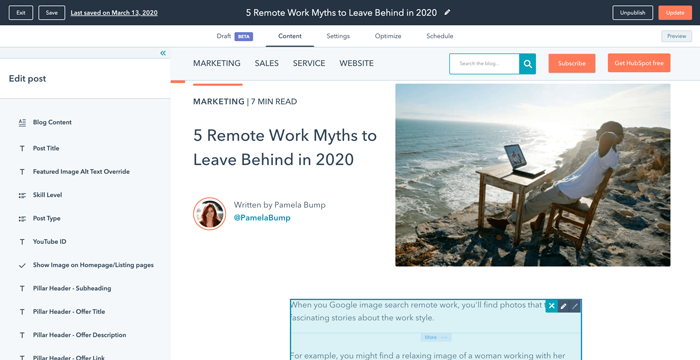 Downloadable content and lead capture
HubSpot manages content very effectively with a dedicated file manager for all your images, videos and downloadables. This content, integrated with HubSpot's excellent landing page and form tools create a seamless and entirely tracked system for efficient and reliable content delivery and lead capture.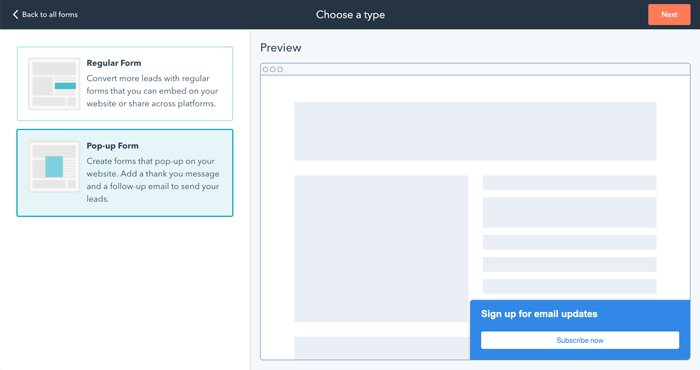 Personalisation
Websites are limited in the number of ways they can be personalised per visitor. In conjunction with smart content, HubSpot CMS has amazing tracking tools. For instance, a returning visitor could see different content and messaging depending on the content they read and their actions in their previous visit.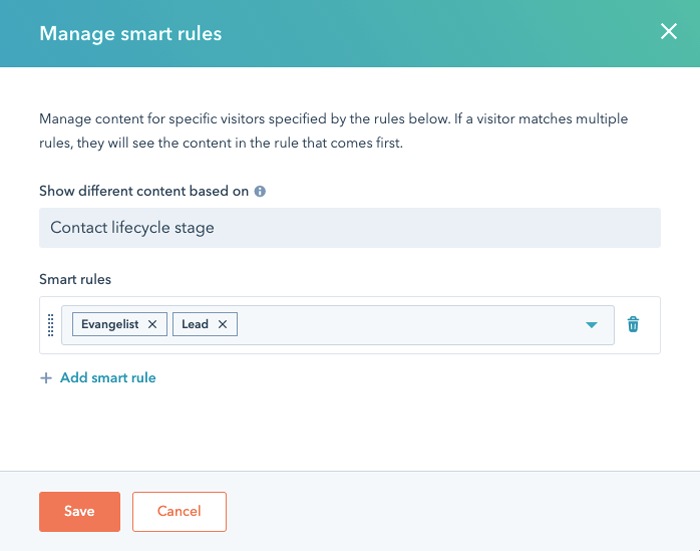 Search engine optimisation (SEO)
HubSpot not only hosts your content but also helps you manage and track what content you should be creating or expanding on. HubSpot's SEO tool enables you to build and manage your content pillars and supporting content links for full topic coverage.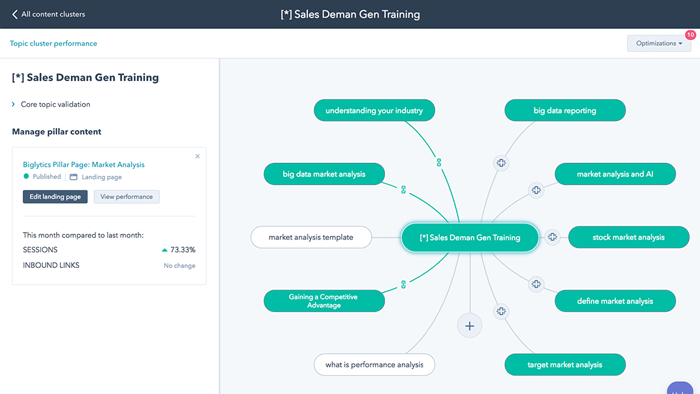 Reporting
Just because it's content marketing doesn't mean you can't track and report on its success. HubSpot CMS has built-in reporting tools that showcase the results and effectiveness of the content you are producing as well as the impact it is having on your audience.

Final thoughts
Content marketing is best utilised when implemented on a website that is optimised for the visitor, with the necessary tracking and personalization in place to support it. Remember, your content is meant to support, educate and engage your audience. With the right CMS as your foundation, your content can improve engagement and drive results.