Contents
1. What is inbound marketing?
2. Why is inbound marketing a better way to market?
3. How does inbound marketing work?
4. Some examples of inbound marketing tactics
5. Why inbound marketing is better than traditional, outbound marketing
6. What's the difference between inbound marketing and content marketing
7. Identifying an inbound marketing campaign
8. How inbound marketing can improve your sales
9. How to get started in inbound marketing
10. Software and tools for inbound marketing
1. What is Inbound Marketing?
Inbound marketing focuses on providing value to your leads before they ever become customers.
By providing helpful and insightful content, you can foster trust and attract leads to your brand, instead of bombarding people with marketing bait and hoping someone bites.
Inbound marketing allows you to build up a reputation and relationship with leads while they're still researching their options. People aren't always going to be ready to buy, but when they are, they'll seek you out because you've already built that foundation with them before they've ever done business with you.
The biggest differentiator of inbound marketing is that it focuses on helping people instead of selling products. By helping people, you can start building trust, and with this trust, you're more likely to be their chosen supplier down the line.
2. Why is Inbound Marketing a better way to market?
Inbound marketing is the best way to market online. It allows you to reach your leads organically and attract them to your brand, instead of interrupting them with badly timed cold calls and marketing material that does not speak to their unique needs. Inbound marketing builds long-term relationships with your prospects and customers and positions your brand as valuable and trustworthy.
3. How does Inbound Marketing Work?
Inbound Marketing is a highly effective strategy to improve marketing ROI and create customer delight, but how does it actually work? There are a few core tenets at the heart of inbound marketing that make it work.
Buyer Personas
Inbound marketing is all about understanding your customer. Who are you really speaking to? What problems do they face? Do they have goals you can help them achieve? By understanding your customers, you can create buyer personas - semi-fictional representations of your ideal customers - and then strategically formulate your marketing in a way that appeals to them. Buyer personas inform everything in your marketing and sales, from the content you produce to the way you position pain points in your sales pitches. By understanding your buyer personas, you can shape your marketing, sales, and service strategy in an effective way .
The Buyers Journey
The inbound methodology is built on the fact that leads fall into 3 distinct phases in the buying cycle: Attract, Engage, Delight. Businesses using inbound use the flywheel methodology to build trust, credibility, and momentum. It's about adding value for your prospects and customers at every stage in your buyers journey with you.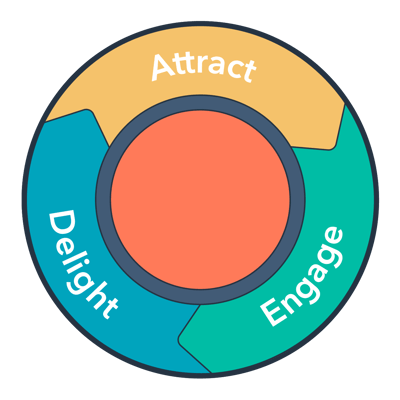 ATTRACT
Inbound marketing attracts leads to your site by providing content that solves their pain points, responds to their needs, and gives valuable and relevant insight. People can find your content through a variety of channels: Google Search, Paid Ads, Social Media, Email, Referrals. Basically, if your content is online, it can be found through other digital channels.
ENGAGE
Engaging is about building strong and lasting relationships with both prospects and customers by providing value in the shape of insights and solutions that align with their pain points and goals. In this next step the task is to make it easy for customers and prospects to engage with your product and potentially purchase it. This could be the shape of free trials, proof of concepts, or entry level versions of your product or service.
DELIGHT
The best marketing you'll ever have is a happy customer. Through word-of-mouth and referrals, your customers will generate more customers, and move deeper into your products and services. The key to getting this right is to delight the people you're dealing with through great content, excellent service, and quality products. By keeping your customers at the centre of your marketing, you'll create delight.
Why the flywheel works
Inbound marketing works by attracting people to your website by providing helpful, relevant content. Leads are then nurtured with great content and automated nurturing to become delighted customers.
In HubSpot's Flywheel methodology, it's easy to see how these phases are continuous and are centred around the customers. Once a lead converts into a customer, they don't stop being nurtured. Instead, they continue to be taken care of by your company until they experience delight. If they experience delight they are likely to buys more, and recommend you to new prospects that may buy from you as well.
Smart Goals
Marketing without a goal to work towards is pointless. You need to know what you're working towards, or you'll never have a benchmark of success. Ask any inbound marketer about the first step to take when setting an inbound marketing strategy and they'll tell you to set SMART goals.
SMART Goals are specific, measurable, attainable, relevant, and timely. Setting them with the marketing and sales team means everybody can stay on the right path and deliver the right results to achieve these goals.
4. What are some examples of Inbound Marketing Tactics?
In addition to using buyer personas and content marketing, Inbound marketing works through a variety of a inbound marketing tactics, including:
SEO
Growth Driven Design
Gated Assets
Social Media Marketing
Email Marketing
Video Marketing
Marketing Automation
PPC
These tactics work together to create a seamless inbound marketing solution.
5. Why is Inbound Marketing better than traditional outbound marketing?
Inbound marketing takes the approach of attracting leads through providing quality, helpful content. This content is designed to address pain points and provide helpful information of how to solve the problems.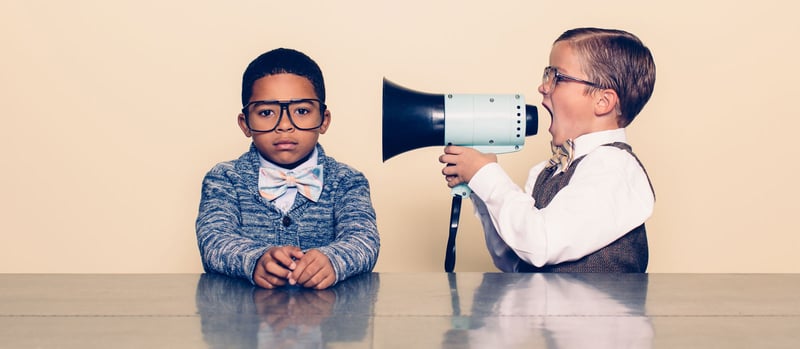 Outbound marketing takes the opposite approach. It is interruptive and is geared to telling people what you want them to know about your product. Instead of creating useful marketing information for them to find, outbound marketing is about putting a message out there (that is more focused on your product than on being informative) and hoping that someone sees it at exactly the right time.
6. What's the difference between inbound marketing and content marketing?
Yes! Content creation is the engine of inbound marketing, but content marketing and inbound marketing often get confused because of how similar they seem. Both rely on content to work, but inbound marketing is a far broader marketing strategy that encompasses content marketing. Content marketing is a tool that can be used in an inbound marketing strategy.
Read more about the difference between inbound marketing and content marketing here.
What type of content is used in an inbound marketing campaign?
Content for inbound goes far beyond just blogging (although blogs are a central element in a content strategy) A variety of other assets and pieces that you might not even realise are classified as "content" make very powerful 'assets' in inbound marketing campaigns. These can include:
Blog articles
eBooks
Infographics
Interviews
Social media posting
Videos
Website copy
Email
Podcasts
7. Identifying an inbound marketing campaign
An inbound marketing campaign is a strategy to attract leads, convert them into customers, and delight them into becoming your biggest brand evangelists. Inbound marketing campaigns make use of content and assets gated behind forms to attract leads and capture their details. Generally, each campaign has a specific goal, a specific persona in mind, and a set timeline.
Read about how you can identify an inbound campaign here.
8. How does inbound marketing improve your sales and grow your business?
Inbound marketing works to break down the silos between the sales and marketing teams. One of the biggest challenges faced by companies today is that sales and marketing fail to align on what a good lead looks like, and how best to nurture them. Inbound marketing advocates for 'smarketing' - the combination of marketing and sales teams. Marketing teams will know what leads are good for the sales team, and the sales team can give feedback to the marketing team on the quality of the leads coming in.
Learn about the role of marketing in the modern sales process, and how you can grow your business.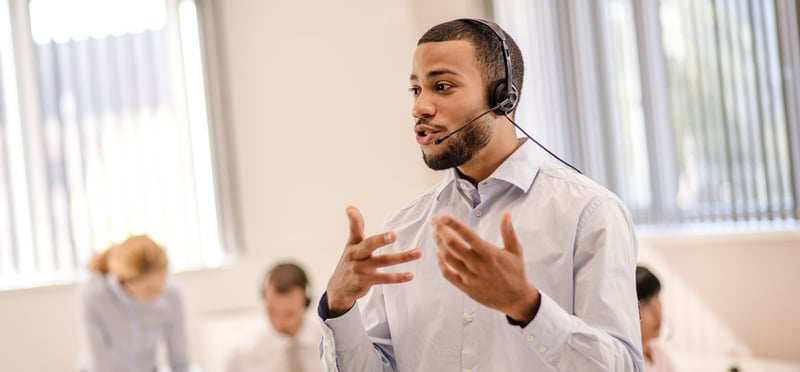 9. What do you need to get started in inbound marketing
These are a few of the absolute basics to getting started with inbound marketing, but it's definitely not a definitive list of everything involved in launching Inbound Marketing.
Website
Your website is your business's home on the web. It is where your leads find you, and it is your base platform to provide helpful information about your business to the world. Think about the last time you were looking for a service. Chances are, you did a Google search and looked at a few website's before making the decision to pick up the phone or leave an enquiry. If you don't have a website, you're immediately disqualified from the competitive online world. This makes your website the absolute starting point of inbound marketing.
Blog
People tend to place more trust in companies who act as thought leaders in their industry. Having a blog on your website allows you to showcase content to your reader-base that is insightful and shows that your company offers knowledge beyond what they're looking for.
Content Strategy
Inbound marketing is an engine fuelled by content. With the right content, your marketing is going to nurture leads and convert them into customers. With the right articles targeted towards your buyer personas and the right assets gated behind forms and landing pages, you can start capturing lead information and start nurturing them.
The right people
Make sure you have the right people working with you. They need to truly care about the brand and have an understanding of how inbound marketing works. You can either hire someone in-house or collaborate with a partner agency to get your inbound marketing up and running.
10. Software and tools for inbound marketing
Website & Blog
We recommend two CMS platforms for websites, and this is mostly because they handle content so well. The easiest to use website software that is Google friendly and relatively inexpensive is WordPress. Either learn how to build a website in WordPress or get a freelancer of agency to build it for you. CMS's like Joomla and Drupal have long ago seen their best days.
If you are a fan of HubSpot we recommend HubSpot CMS, its not cheap at $300 p/m, but it rocks our world when it comes to super simple content creation, management and leveraging it in the marketing and sales domain. This website is built in HubSpot CMS. You can also run a hybrid, building your website pages on WordPress and the blog on HubSpot. For this, you'll need a HubSpot Marketing Pro licence which is $800 p/m.
Marketing Automation
Now while you don't have to have marketing automation to do inbound marketing, it does help when you are doing inbound at scale. So what does scale mean? Let's say you are spending R20k+ on paid ads per month, or your contact base runs into the thousands - then marketing automation is a must. Workflows that trigger emails and sharing content pieces change the game and allow you to share relevant content 24/7. HubSpot is the undisputed champion in his realm, but there are some more affordable marketing automation software options out there.
CRM
We always recommend HubSpot CRM, because it's free, easy to use, but still a very powerful CRM. A CRM allows you to align your marketing efforts with your sales or sales teams. Tracking how your contacts have interacted with your company online is critical to presenting them with the right pieces of content at the right time - a critical component of inbound marketing.
Social Media
Social is such a great way to distribute your content to a targeted audience. Generally, LinkedIn works great for businesses in the B2B space and Facebook works better for B2C selling. Using a social media management tool like HubSpot, Social Sprout and Hootsuite help to know how your content is performing across platforms without the need to pull the data from the individual platforms. HubSpot goes even further to compare your contents' performance on social versus organic and even paid search ads on search engines.
The best targeting on social platforms is gained with paid advertising on LinkedIn and Facebook. Go have a look at the various ad types on each platforms.
Software for Inbound Marketing
Below is a selection of the best software and tools to make your inbound marketing yield top results.
Marketing automation: HubSpot Marketing
Alternatives: Marketo, ActiveCampaign
Relationship management: HubSpot CRM
Alternatives: Pipedrive, Salesforce
Landing pages: HubSpot Marketing
Alternatives: Unbounce
Live chat: Drift
Alternatives: HubSpot Marketing/HubSpot Sales, Intercom
Video marketing: Vidyard
Alternatives: Wistia, TwentyThree
Email marketing: MailChimp
Alternatives: HubSpot Marketing
Email productivity: HubSpot Sales
Alternatives: Outreach
Social media management: Hootsuite
Alternatives: HubSpot Marketing, Buffer
In closing
In an era of marketing message bombardment, inbound marketing is ethical, inbound marketing is effective, inbound marketing is what we should all be adopting when it comes to our online marketing strategies.