In the technology space, competition is fierce. If you're a new tech startup it can seem almost impossible to differentiate yourself in the market due to the overwhelming amount of people selling the same products, or providing the same services as you. To make matters worse, it's predominantly all being done online AND startups don't have a massive budget for digital marketing.
Luckily for you, that's where Inbound Marketing comes to the rescue. If you're a tech startup, then inbound marketing is the perfect way to go about growing your business in a cost effective way that will not only generate organic quality leads, but also give you a voice and authority in the market, making you stand out from your competition.
Here are 5 inbound marketing steps that you can implement to grow your tech startup today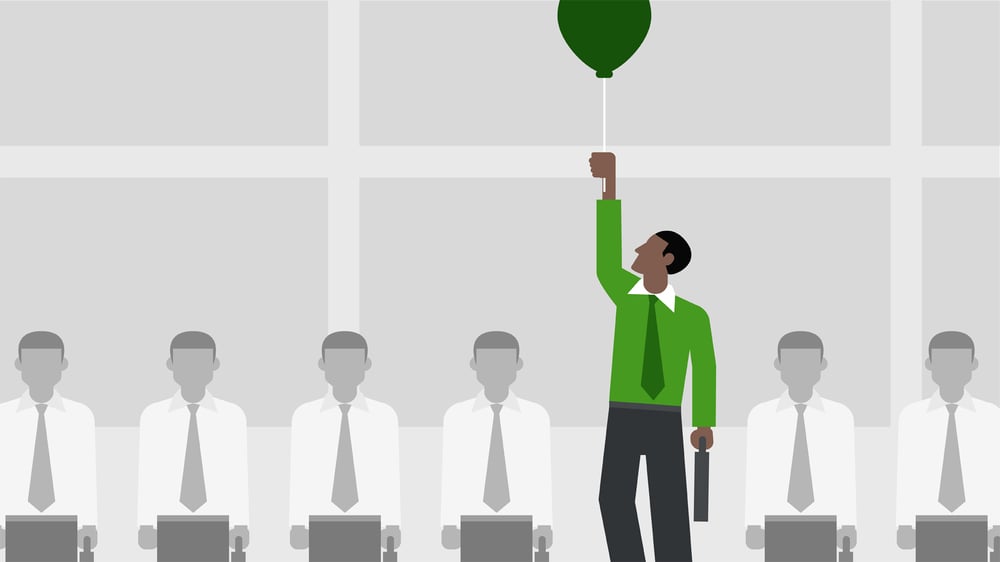 Source
1. Identify your ideal customer
So who is your ideal customer? Where do they live? What do they do for work? Do they have a family? Do they need to work in a certain position at a company? If so, what position and at what type of company?
These are all the types of questions you need to sit down and answer before getting started. Answering these questions will help you build your customer "persona" – a fictional representation of your ideal customer. How can you correctly engage with your customers if you don't know who they are?
2. Identify the channels being used to engage with your customers
Next you need to identify what channels you currently have, where you can reach your customers, and where they can reach you. Do you have a website? Are your social media pages set up?
Your company website is your most important customer touchpoint. This is what will communicate your brand identity and products/services to your potential customers. Ever heard the saying never judge a book by its cover? Well it's the complete opposite when it comes to websites and social media. Make sure your website looks clean and professional and clearly aligns with your social media channels. First impressions are everything!
3. Start a blog and create valuable content
Now that your website and social media pages are up to scratch, it's time to get your company to stand out from all the clutter. Start by providing your audience with valuable content that is specific to them and their interests.
Being a tech startup, you're going to have tons of competition and it can be difficult to penetrate that market. A great way for you to stand out is by starting a blog on your now beautifully refreshed website that provides the type of quality content that will not only give you authority on a certain tech topics but will also keep people coming back to your blog for more.
4. Employ basic SEO techniques
So now you have produced some amazing content for your identified audience, how can you make sure that people will even know it exists? And how will they be able to find it when searching for that specific topic? That's where SEO best practices come in.
SEO makes it easier for people to find your content on search engines like Google and Bing.
Simple things like making sure your website and blog are mobile friendly, compressing the images and videos on your website so that they load faster, and using the right keywords throughout your content are all sure-fire ways to get you a better search engine ranking, meaning that your website comes up higher in search results.
5. Inbound marketing software
You've done everything right. You know exactly who your ideal customer is down to their shoe size. Your website and social media pages have been streamlined to look clean and professional. You've started producing amazing content that has been optimised for search engines on your new and exciting blog and now you're ready for the leads to come rolling in.
As you start to grow, investing in a platform that not only helps you manage your contacts, but also helps you generate more leads and nurture them accordingly, needs to be your next step. HubSpot is the ultimate inbound marketing platform available for the SMB market.
With HubSpot you will be able to build attractive landing pages, forms, search engine optimised blog posts and more to generate tons of new, quality leads. Automated marketing allows you to nurture leads down your sales funnel with minimal effort, and campaign tracking lets you easily report on the ROI and success of your marketing efforts.
---
Starting a new company is never easy, but by implementing these 5 inbound marketing steps you can be assured that your tech startup will gain traction in this competitive market quickly and effectively, resulting in higher brand awareness and more sales.
Interested to know more about Inbound Marketing? Download our FREE eBook below!