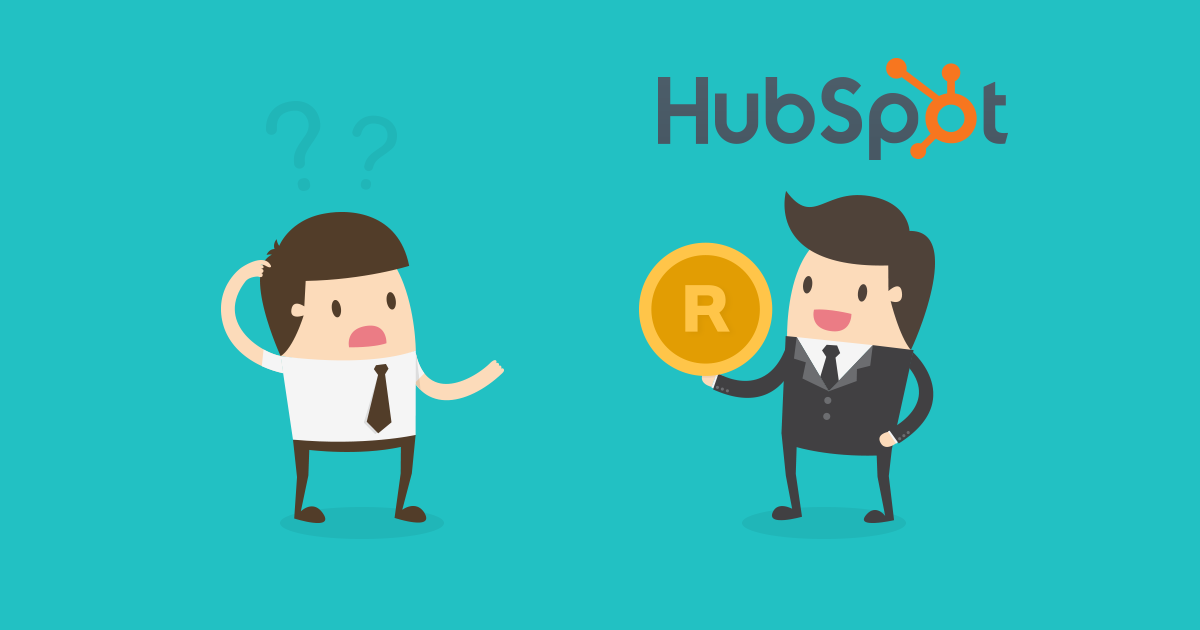 HubSpot
Why is HubSpot so Expensive & Is HubSpot Worth the Cost?
This article covers HubSpot for marketers - aka HubSpot Marketing Hub.
If you're considering HubSpot CRM or HubSpot Sales Hub - Click here for an analysis of HubSpot Sales and CRM.
For the marketers here we go...
Chances are you came across HubSpot when Googling for help on a digital marketing issue of sorts, and you landed up on their blog. The HubSpot blog is second to none as a practical guide for digital marketing. Sure, there are some great specialist blogs out there like MOZ for SEO or Social Media Examiner for social media, but nothing comes close to the breadth of help and knowledge offered by HubSpot's blog.
True to their product's promise, their content leads you down a path to arrive at a sign-up or pricing page for HubSpot Marketing, their flagship product. In HubSpot language, we call this nurturing…
HubSpot Marketing
Now, this article talks mostly about HubSpot Marketing Hub, but it is important to note that HubSpot is far more than just a marketing tool. The HubSpot Flywheel shows the four different components of the modern HubSpot solution - CRM, Marketing, Sales and Service.
If you are more interested in HubSpot Sales Hub read this article on HubSpot Sales and CRM.
The HubSpot solution works really well as a complete system when each of the four elements leverages each other - AKA the HubSpot flywheel. Modern client acquisition and retention is a combination of great digital marketing and all that goes into it - SEO, content, automation, analytics, etc.
But it really starts to gain momentum when the sales and service teams are working hand in hand with the marketing efforts and systems.
That being said you can easily integrate into sales and service systems other than HubSpot's own - so don't let that deter you.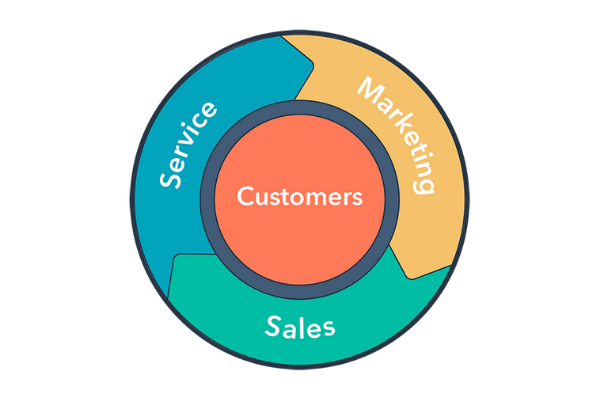 The Cost
You're chomping at the bit to get going and then you spot the HubSpot price point. It stops you dead in your tracks. HubSpot wants to charge you €740/£655 p/month for a Marketing Professional licence, and unfortunately the less expensive Starter (€41/£38 p/month) don't have what you need. (We'll discuss HubSpot Starter's key hidden limitations a little further on.)

Furthermore, if you have a few thousand contacts in your database, they want to charge you €206.74/£188.76 p/month per 5,000!

And get this - the final kicker(s) - you have no choice but to contract with HubSpot for 12 months, and pay once-off onboarding fee of €2,760/£2,450 for HubSpot Marketing Professional onboarding!

With these steep costs and a 12-month contract with no out, is HubSpot really worth it?
HubSpot lit up our own digital marketing (and sales)
It's important to state that we're one of HubSpot's top partners globally. To this effect, we utilise HubSpot and a HubSpot inbound marketing methodology for our own digital marketing and sales processes. We concurrently manage 40 - 50 of our client's digital marketing campaigns with HubSpot. We are advocates of the product and our results are always better if we have the opportunity to use HubSpot.

Take a look at our traffic since starting with HubSpot in November 2016. At the time I wrote the first iteration of the blog on 24th of January 2018, we'd captured 350 new contacts in January 2018, of which most were marketing managers and business executives, our primary target personas. (This blog has since been updated a few times to account for HubSpot pricing and functionality changes)

Now you might say that that was a long time ago... Yes. But the growth has continued. Below is our sales data over the same period. No vanity marketing metrics here.
Great digital marketing strategy and software = money in the bank. Notice the logarithmic growth curve.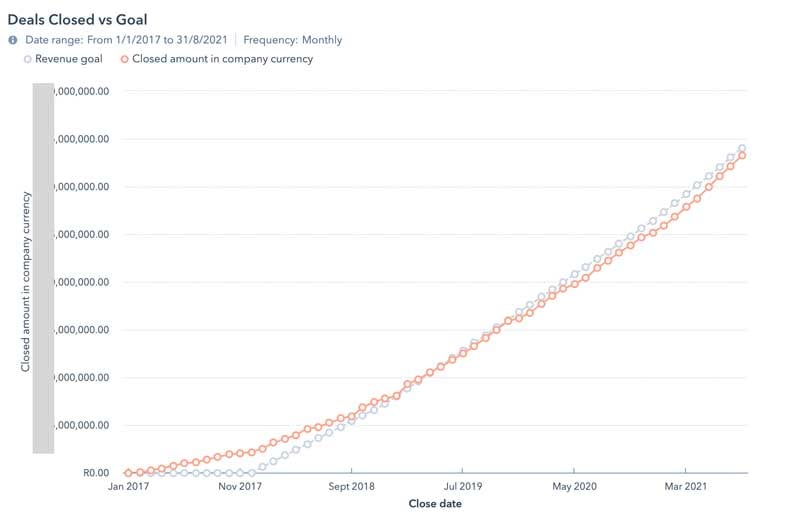 Looking at the graphics above, the question of monetary cost should rather be one of opportunity cost. What will it cost your business 'not to have a well-defined marketing strategy and marketing software in place?'
The real reason HubSpot is worth the cost
The usability of HubSpot is off the charts. Take it from me, we've implemented Pardot, Marketo, Salesforce CRM, Freshworks, and more. We've also built digital marketing systems from the ground up weaving together WordPress, Google Analytics, MailChimp, chatbots and more into custom digital marketing systems.
This HubSpot usability guides you to easily create a digital marketing system that works. Over time HubSpot's software will guide you to track the analytics on your website more accurately, identify what works and what doesn't, respond to leads quicker, to add the right bells and whistles like chatbots, and automation. Bell's and whistles that actually make a difference. No frills - just actionable insights.
What I noticed early on with our own digital marketing was that when we started actioning all the elements HubSpot Marketing drove us to do - they started working together in a system. The system gained momentum as all the individual marketing tasks that were once very isolated and didn't really move the needle started to bring in the leads.
Stop getting distracted by shiny new marketing software - just buy one system - follow the process and watch the leads come in.
Ok, so what HubSpot software do you need to buy?
HubSpot Marketing Starter Is designed to funnel you into HubSpot Marketing Professional
It's worth noting that the HubSpot product set is a funnel. HubSpot wants you to purchase a Professional (€740/£655 p/month) or Enterprise (€2,944/£2,624 p/month) licence.
HubSpot Starter
The Starter licence is going to move the needle on your digital marketing, but if it really starts firing, you are going to want to upgrade to HubSpot Professional.
HubSpot Starter includes landing pages, and form follow-up emails, allowing you to send up to three automated emails after form submissions to start nurturing and converting leads. But you can't add custom (most notably paid ads) tracking codes to HubSpot landing pages. This is a major issue for performace marketers who need conversion pushed back into thier ad campaigns.
To get around the tracking code issue, build your landing pages in WordPress or another CMS, so you can add the tracking codes. Just add HubSpot forms to your new CMS landing page to pull the analytics into HubSpot. Also, expect to do most of your analytics numbers crunching in Google Analytics as the analytics on HubSpot Starter is good for a quick update - but not detailed enough for any sort of real analysis.
So, if you go with HubSpot Marketing Starter be aware of the following:
Landing pages offer customisation but there are some limitations
We suggest building the landing pages in your websites CMS and then adding HubSpot tracking code and other analytics and ads tracking codes there.
You will do your analysis in Google Analytics and not HubSpot Analytics (but you're probably already doing that)
HubSpot Starter gives you full CRM, Email Marketing (a fully functional drag and drop template'd, MailChimp killer), List segmentation (smart and static), forms, pop-up forms, live website chat, bots, and a central place to manage your ad accounts with Google, LinkedIn and Facebook. Drag and drop landing pages work well, but the customisation is limited and no ability to add custom tracking codes.
HubSpot Professional
The next step up is HubSpot Professional, which will bring out the big guns - full marketing automation, 100% customisable landing pages, social media management, ads management and ROI, blog and SEO management. This set of tools allows you to fine-tune your content and nurturing to build and scale a community of clients and prospects.
Marketing automation is only really necessary when your database is larger than +/- 500 contacts. Below that threshold, you can easily nurture the contacts manually and with a smile on your face save roughly €700/£600 p/month, and start with HubSpot Starter.
As mentioned above HubSpot Analytics is very powerful but you only get access to it from Professional onwards. I personally check this every day - it's easier than Google Analytics and my custom reports are configured to easily see exactly what I need within a few minutes. From there we can set up marketing tasks for the day/week/month if required.
Additionally, I can check our sales numbers and service requests at the same time - also pre-configured dashboards.
Minimum commitments for a company to take on HubSpot
HubSpot Marketing Hub is worth the cost if you or your team/freelancers/agency can at a minimum commit to:

Regular content production (minimum two per month.)


Send out a monthly emailer that shares the content you wrote to establish you as a thought leader with your clients and leads.

Social media content production and management on a weekly basis.

Some paid promotion on social media or Google Ads channels.


Complete and maintain the following HubSpot courses: Inbound Marketing (4 hours) & HubSpot

Marketing Software (8 hours)

You have a website with a blog, or are willing to set up a new blog on HubSpot.

A team member or an external freelancer/agency that can write regular and relevant content for your industry.

You have basic knowledge of SEO, can apply basic SEO learnings to all new content.


You can commit to regular once-a-month performance reviews of traffic, quality of contacts, and content engagement.
Final Disclaimer
HubSpot is not worth the cost, if you can't commit to the above. Yes, there are exceptions, but in general, all these points ring true most of the time. Far too often, we come across clients who've already had HubSpot for 6 - 9 months and are in the '12th hour' looking for help to get the platform yielding results. This is a massive waste of money.

Often, 3 - 6 months is not enough time for even the best of HubSpot partners to drive the required results to get budget for the next 12 months of HubSpot licensing. Rather, spend the money on paid advertising or some other digital channel. Choose HubSpot wisely. Make sure you can commit to the work required.
And if you need a HubSpot Partner, give us a shout ;).
HubSpot Package Summary
Free:
No onboarding fee
No contracts
CRM
HubSpot branded forms, popups and emails.
Live chat
Unlimited contacts
€0/£0 p/m
Starter:
No onboarding fee
No contracts
€46/£42 p/month (month to month)
1,000 contacts included
+€40.40/£37.80 p/month per 1,000 additional contacts.

Key features include email marketing, live chat, bots, forms, pop-up forms, website analytics, list segmentation, ad management, landing pages and form follow-up emails.

Professional:
Onboarding once-off €2,760/£2,450
€740/£655 p/month (12 month contract)
2,000 contacts included
+€206.74/£188.76 p/month per 5,000 additional contacts.

Key features in addition to Starter features include full marketing automation, landing pages, smart content, blog and content management, social media management, video marketing, sub-domains, and powerful reporting.

Enterprise:
Onboarding once-off €5,500/£4,900
€2,944/£2,624 p/month (12 month contract)
10,000 contacts included
+€92/£82 p/month per 10,000 additional contacts.

Key features in addition to Starter and Professional features include lower cost of ownership when contacts are more than 60,000, content partitioning for teams, single sign-on, additional domains (pro and starter only allow 1 root domain), calculated properties, predictive lead scoring, YouTube integration and more.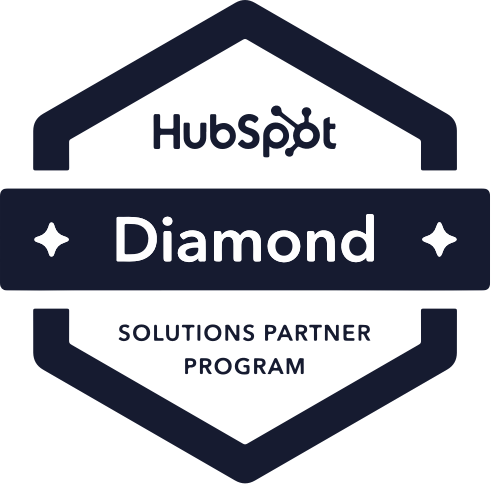 MO Agency supports visionary leaders to succeed with HubSpot