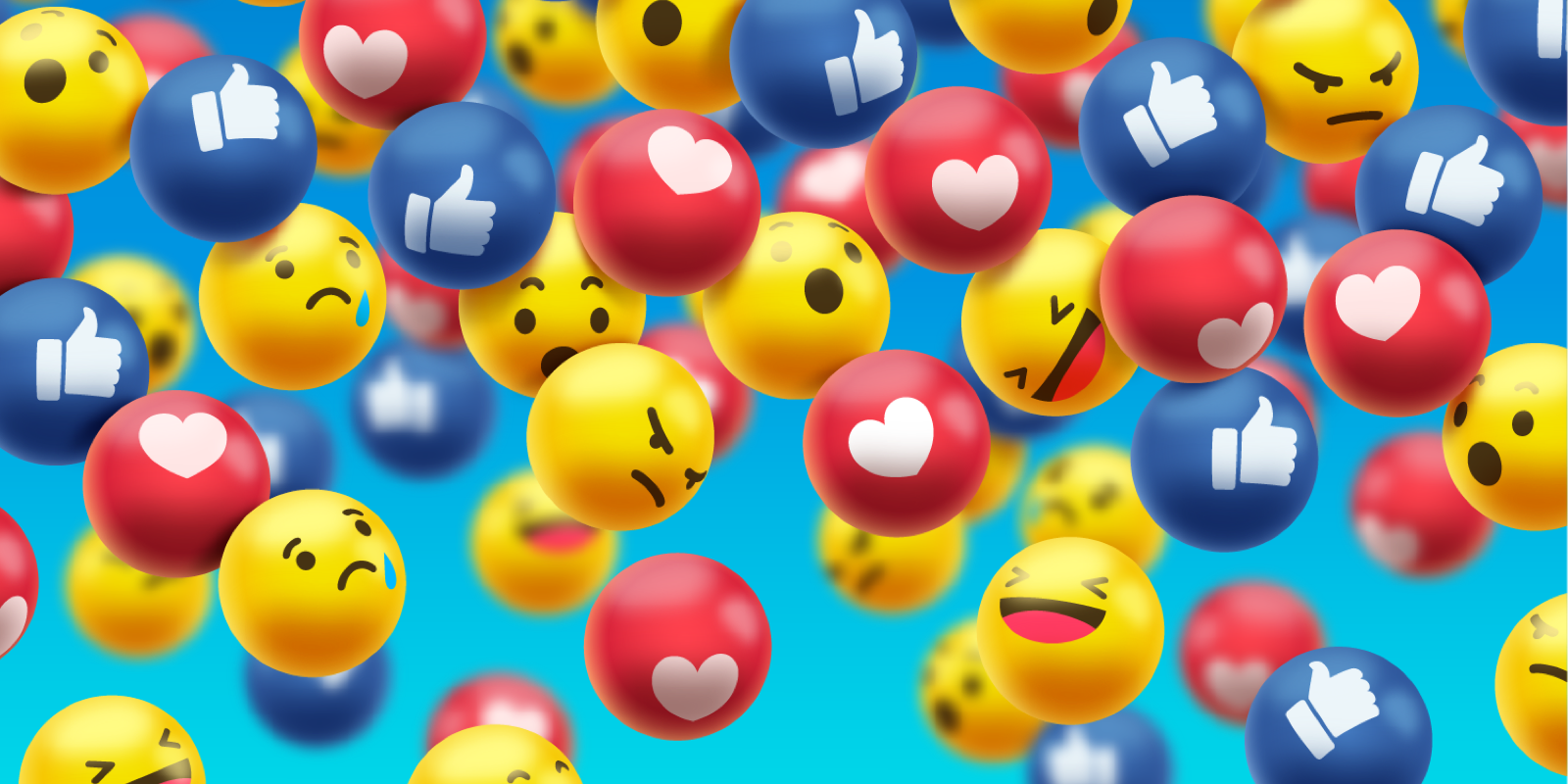 Social Media
5 Steps to Improve Your Social Media ROI in 2021
1. Evaluate your current social media efforts and define objectives for improvement
First, it's essential to understand where you are and where you want to be.
6 Key assessment points to consider
Keep in mind: You don't need to be too pedantic right now about answering the following questions. It's more about getting a decent understanding of what needs improvement. IE. You only need to include enough detail to set SMART goals (Specific, Measurable, Attainable, Realistic, Time-bound.)
1. Look and feel
"How sophisticated, professional and interesting do your platform home pages look?"
"Do you have a cover video instead of a cover photo on Facebook?"
"Are shared images appealing with a consistent design language?"
2. Content quality
"Are post captions concise and attention-grabbing?"
"Is there a nice balance between fun (but still relevant) and more serious promotional content?"
3. Follower count and follower relevance
"How many followers do you have on each platform?"
4. Average reach
"How many people does your average post reach?"
5. Engagement
"What is your average monthly engagement rate like?"
If you're averaging around the 3% mark, that's not bad, but consider how many of those people engaging our internal staff or personal friends. Also, remember that for organic posts, shares are the most valuable form of engagement.
6. ROI drive
"Are your social media efforts delivering measurable ROI (think qualified leads and customers gained) and does the cost of social media justify the return?"
Now, you've set your SMART goals and you want to improve...
2. Harness the Inbound Methodology for ROI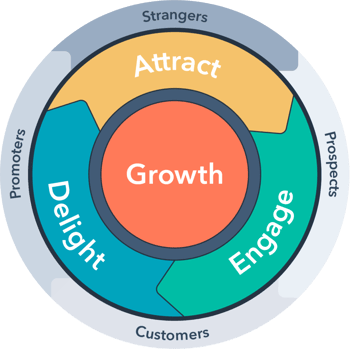 As much as we know that investing in social media is about the long game, achieving monetary returns should always be the goal.
Thankfully, this modern age offers us many tools to make the most of our social media efforts.
Social posts directing people to trackable landing pages (on a website, not the social platforms themselves), which include forms asking for information are crucial for success, especially for a leads-driven company.
The key here is that people need to be enticed to give their information. Meaning you need an offer. An offer, usually in the form of a relevant 'content asset' that educates beyond the benefits your brand offers.
As an Inbound agency, we've got plenty more on this subject, along with practical examples to help you understand how the inbound methodology may apply effectively to your business. We cover it quite extensively in our own content asset linked below.
3. Consider social media trends and adapt to them
Social media evolves the way technology does - rapidly. And on top of the technical evolutions (such as the ever-improving targeting tools & criteria platforms), there are also 'human' evolutions shaping our opinions, knowledge and likelihood of sharing certain content.
There's a lot more information on social media trends, including examples of how brands are adapting to them in our Executive Guide but in a nutshell, here are the trends:
1. Extracting insights using social listening tools is becoming more and more important
Tools like Talkwalker monitor what people are saying about you or your competition online, people that didn't tag your brand in their post that is.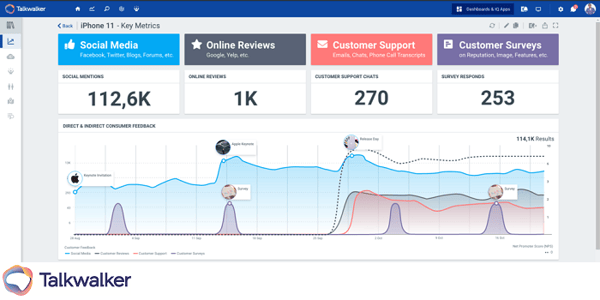 Source: Talkwalker
"Did you know: About 93% of the people that discuss brands online do not follow those brands' owned profiles?"
2. Altering algorithms
This refers to evolutions such as Facebook's clampdown on business page content shown (in favour of friends and family posts).
Thankfully, there are solutions. And leading brands are being smarter about how they spend money on social media promotions/paid strategies because put simply - brands now have to spend more to reach relevant people.
The silver lining is that we can now target more tightly and the brands marketing effectively are standing out even more than they were before the changes.
3. Entertaining & educational content will win in 2021 and beyond
Did you know: 78% of marketers say their most effective SEO strategy has been creating more relevant and engaging content?
Inbound Marketing is about monetising content, our forte. And if you'd like a more in-depth look, you'll enjoy our eBook: Why Inbound Marketing? A Beginners Guide for 2019
4. Video will continue its explosive growth
Did you know that video will represent 82% of all IP traffic in 2021?
We love product reviews and educational/entertaining content about how we should spend and invest our time/money. And the best medium to transmit this type of information is video. It's the medium we prefer.
If your brand's video content is well thought out and rich with entertainment or educational value - it's going to be shared. And not only does this give your brand valuable, cost-efficient exposure, but helpful content that goes beyond your own offerings is conducive to much stronger customer relationships.
5. The rise of truly ROI-focused marketing tactics
Modern marketers who keep the executive board smiling are the ones using social media as the first stage of their prospecting powerhouse to drive sales.
From specialised social media content driving traffic to lead capturing landing pages to marketing automation that assists your sales team with powerful insights - our freely downloadable Executive Guide: Adapt Your Business to 2020 Social Media Trends covers it all. And includes practical examples to help you understand how to apply the insights to your business.
4. Develop an action plan
Snap! Now you know what you want to achieve and you have a better idea of how to achieve it, so it's time to draw up a plan of action.
Your action plan will depend entirely on your objectives and the assets available. For example, if your business is relatively new or inactive on social media, it's important to consult experts who can give you informed advice on building the necessary foundation for success.
Often we'll pick up issues like:
There is too much 'pushy'/hard-sell content and not enough of the resonant stuff.
The imagery looks amateur/unprofessional.
Promotions are too few and far between to breakthrough.
Targeting was not well thought out.
Also, if your website is outdated and doesn't leave a good impression relative to your competition, you'll need to fix that before driving people there with social media posts and your inbound strategy.
After you have your foundation, it's important to understand that in order for you to monetise your social and Inbound strategy, you'll need to earn your audience's trust with free content that resonates. This free content shared on social media should feed your website and from there, relevant landing pages. This is so that whenever they're ready - they can take a deeper dive with meatier content that justifies them giving their information to you.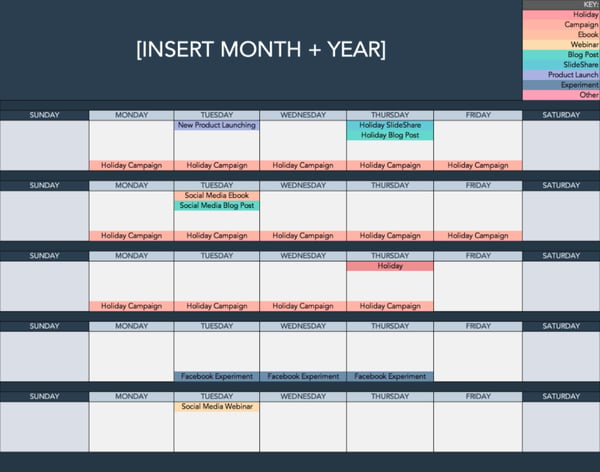 Steps to developing your Inbound Marketing action plan:
Develop those content assets based on a well-researched understanding that they will be likely to resonate.
Build the landing pages, including the info-capturing form and motivation to download the content asset.
Build free, appealing content that naturally flows into the landing page.
Choose the most relevant platforms and means of promotion. (There are various types of ads and targeting strategies available and the best ones will depend on your business.)
Define a weekly frequency for posting on social media and stick to it.
Allocate a promotional budget and target your audience cost-effectively.
Step 6 is often the trickiest part because the likes of Facebook and LinkedIn are changing their 'Ads Managers' constantly and knowing how to get the biggest bang for your buck will most likely come with the help of an expert's skill.
In other words, it's not as simple as just defining your target market within the platform's criteria limits, it's about knowing what combinations of criteria to use to make your money go further. If you'd like help with this, feel free to reach out.
5. Evaluate continuously and improve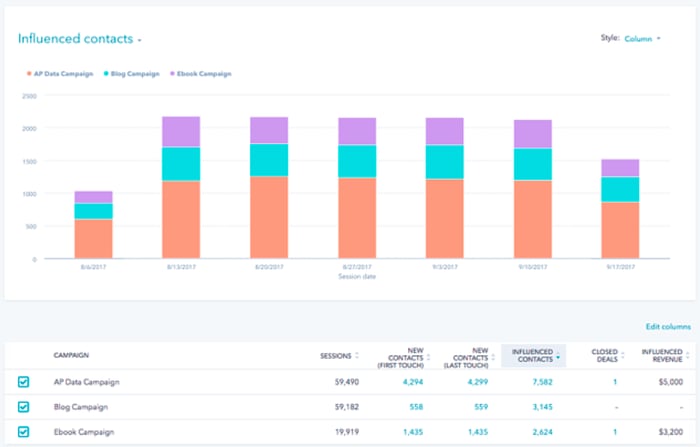 As soon as your social media empowered marketing machine is up and running, it's important to constantly evaluate the performance of the campaign. The process of continuous assessment really gets you considering alternatives so that split tests can be carried out and your results can be improved upon during the campaign life-cycle.
Marketing efforts will never be perfect, meaning there is always room for innovation and improvement.
Final thoughts
If you're interested in what we've discussed in this article, consider downloading our digital trends below as it will give you a more complete understanding of our methodologies along with practical examples to get your juices flowing and keep you inspired to grow your business.
Welcome to the MO Agency blog. Here you can find resources on Digital Marketing, HubSpot Inbound Marketing, Web Development & Brand Strategy.