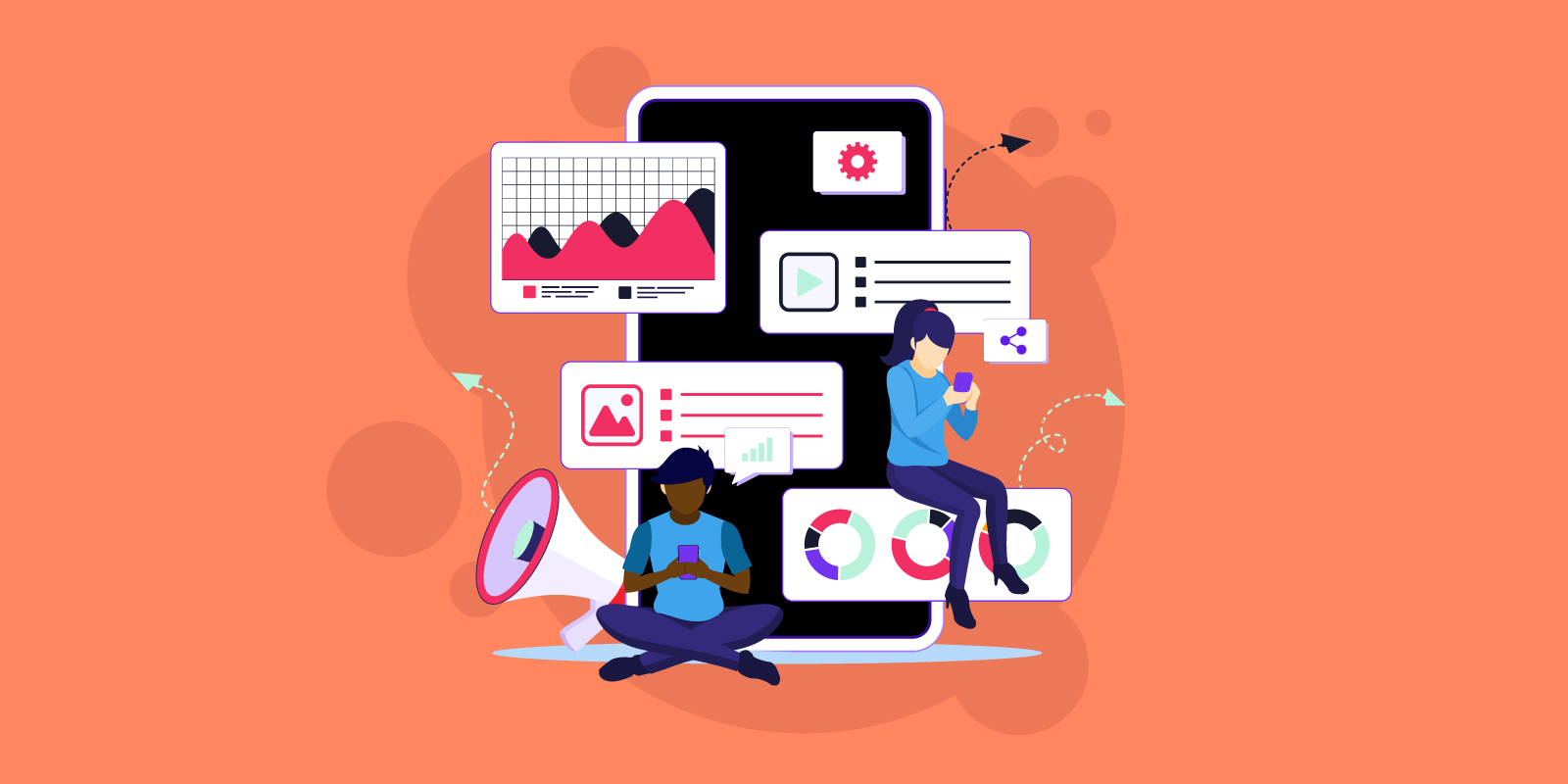 Digital Marketing
What does marketing look like in 2021?
After a challenging 2020, the marketing landscape shifted significantly, and marketers had to adapt their methods to virtual, almost overnight. 2021 brings with it new insights and a focus on online content and campaign activities.
HubSpot asked 1,500+ marketers worldwide about their marketing strategies and plans for 2021, and as we advance, it's clear that marketing, sales, and customer service priorities have shifted. Let's dive into the stats and discover the trends 2021 holds.
Content marketing
Content marketing isn't new but has undoubtedly grown in the last year, with 82% of marketers using content marketing in their strategies. Marketers interested in boosting their organic search traffic should be producing more content as search is the number one traffic source to blogs across all industries. (SEMrush)
There are several content formats and styles, but list articles are getting 2x more shares than other blog formats, and the top-performing articles in the marketing industry are over 5,700 words in length. (SEMrush)
Getting started with content marketing is as simple as updating your existing content with relevant details and keywords. You can then progress to producing more and in various formats.
Key content marketing statistics
Social Media marketing
It is very easy for brands to get caught up in a social media frenzy, but it's essential to know that not all social media platforms work for your business or target audience. As of Q1 2020, 43% of LinkedIn's audience identify as female and 57% as male. As of April 2020, 35% of global Instagram audiences were between 25 and 34. (Statista) Brands must understand their target audience and communicate with them on the right social media platforms by sharing relevant and helpful content.
Social media metrics
SEO
SEO (search engine optimisation) is the organic alternative to pay per click (PPC) advertising. SEO puts your content out into the world for the right people to find just when they need it the most.
Many marketers overlook SEO as being too complicated and not bringing in enough return, but this could not be further from the truth. Yes, creating content that gets picked up by search engines takes time, but if you are willing to budget for the time, the benefits will outweigh the effort.
On the technical side, the first five seconds of page-load time have the highest impact on conversion rates. Website conversion rates drop by an average of 4.42% with each additional second of load time.
Almost 25% of companies invest in mobile optimisation as a top SEO tactic. That number is steadily on the rise as companies notice the increase in mobile traffic to their websites.
SEO metrics
Reporting and attribution
Knowing what's working and what's not is essential to making an optimised and user-friendly flow. It is no good only to know the high-level details of a customer journey. You need to recognise the flaws and roll out successes across your campaigns to optimise effective and cost-efficient marketing.
Key metrics
Email Marketing
2021 has been a great year for email marketing as 77% of marketers reported seeing more engagement with email over the past year. This increase can be attributed to increased use of hyper-personalised messages, transparency and authenticity in a year that needed it most.
Engagement is up, and the number of emails is down as marketers send fewer weekly emails and prioritise segmentation, personalisation, and automation.
Email marketing metrics
Conversational marketing and AI
Marketers' use of chatbots and AI is rising, as 47% of marketers report using bots for their marketing efforts. We expect this number to increase exponentially as marketers meet audience expectations of live chat and AI capabilities to be available to assist them quickly.
The barrier of entry for implementing live chat on your website has gotten significantly smaller as chatbot and AI developers continue to make simple and code-free programs for everyday marketers to pick up and implement with ease.
We all use AI in our marketing efforts, even when we don't realise it. Most tools today strive to make the life of a marketer easier and faster with predictive content, advanced analytics, and automated tasks. It is vital to stay in the loop as to not miss out on these updates as they are regular and significant.
Key metrics
Account-based marketing (ABM)
Your demographic targeting and other strategies get even more personalised by targeting marketing efforts based on individual companies or accounts. Using ABM strategies like identifying target contacts/ roles and creating custom content, you can improve customer or prospect engagement by directly addressing their pain points.
Marketers have the most success targeting key accounts with social media, particularly LinkedIn in the B2B space. Marketers are diving into deeper analytics, data analysis, and strategic hyper-focused targeting to reach the right audience.
Key metrics
Customer and market research
To successfully reach your target audience proactively, you need the latest data on their activities and interests. The half-life of customer analytics and research statistics has diminished to almost real-time, making it essential to regularly collect up-to-date and personalised data on your customers and personas.
Conduct regular surveys, monitor engagement rates and check in on your ongoing campaigns. Optimised campaigns get consistent maintenance and checkups. Remember, campaigns that didn't work a year ago may work this year.
International marketing
65% of marketers market internationally. Many marketers plan to market internationally but are facing challenges, mainly cultural differences and exchange rates. Making use of the right software makes all the difference, especially one that can accept foreign currencies.
Hiring members within your target location should manage cultural challenges. This is significantly easier with the hybrid workforce of today. Physical location is no longer a barrier to joining a team.
Video marketing
The methods of information consumption have taken a massive turn towards video content. With attention spans shrinking and the line between quality and quantity blurred, there is every reason to start video marketing. 64% of businesses said in the last 12 months, a video on Facebook resulted in a new client. (Animoto)
Video is the second most-used content type on social media used to increase audience engagement. The average length of videos has shifted drastically, with a 140% increase in long-form content between 30 and 60 minutes. The fact that people watched 12.2 billion minutes of video last year — that's 23,211 years' worth of content, is proof that audiences are loving it. (Animoto)
Key metrics
Going virtual
As we have seen the increase in demand for video content, 2020 brought a huge need for live video and virtual events to bridge the new physical distance between businesses and consumers.
Experience producing these types of events will become a default for marketers moving forward. Be it being on camera or knowing how to best engage the audiences of live events.
Key metrics
Final thoughts
Marketing has made some giant leaps in recent years, with marketers increasingly relying on technology and AI to provide a personalised and impactful experience. Marketers, however, need to be aware of their audiences increasing demand for privacy and control of the data collected on them. Dive into this year's State of Marketing by downloading the full report.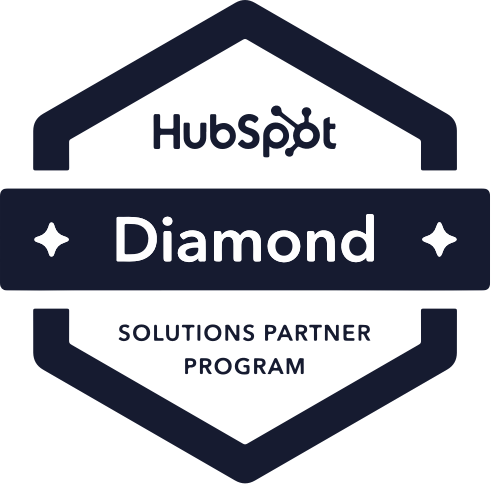 MO Agency supports visionary leaders to succeed with HubSpot