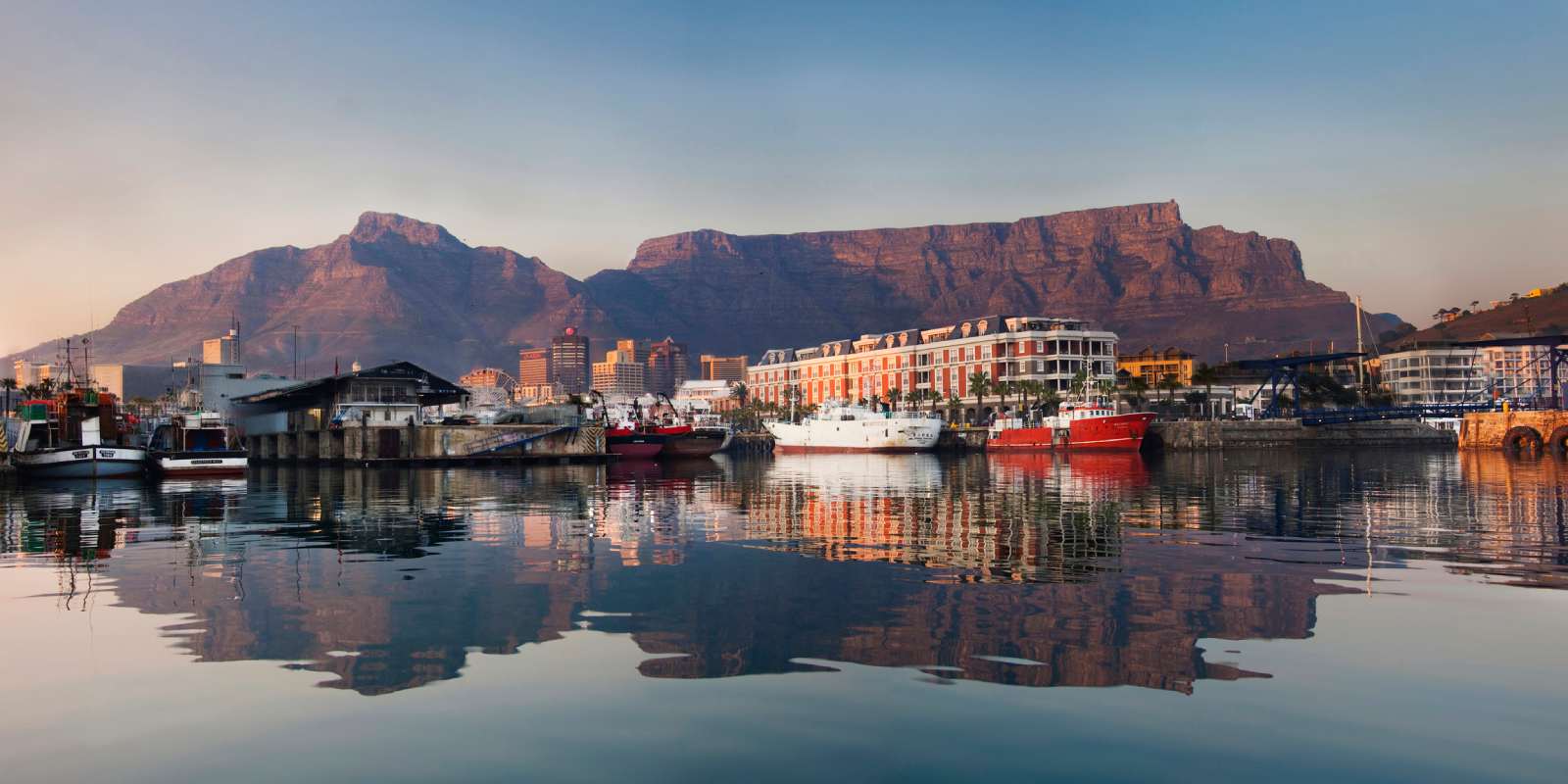 Digital Marketing
Top 10 Digital Marketing Agencies in Cape Town, South Africa (2023)
Digital marketing is the key to growing your business in a landscape that is constantly evolving. You need to be at the forefront of industry trends, technological innovations, and marketing strategies.
The best way to stay ahead of your competition is to use a digital marketing agency that can accelerate your business growth with excellent return on investment. But, which digital marketing agency should you choose in Cape Town?
Here are the top 10 digital marketing agencies in Cape Town:
1. MO Agency
2. Ninety9 Cents
3. Rogerwilco
4. Machine_
5. Flume
6. Shift One
7. Mark1
8. Scope Digital
9. Digital Fox
10. Ruby Digital

We're going to dive into the world of digital marketing below, helping you to make a careful assessment of why it's so important to partner with the right agency. We'll also help you to decide which agency is best for your business needs.


What does a digital marketing agency do?
Leading digital marketing agencies wear many hats to help businesses thrive in modern marketing.
Whether it's crafting impactful brand strategies or generating leads that convert into customers, these agencies play a key role in accelerating business growth.
Below are just a few of the key services that digital marketing agencies offer…but, before we dive into these services remember this: no digital agency can do everything. You need to choose one based on your business needs (more on that later).
CRM onboarding
Customer Relationship Management (CRM) systems are a key requirement for modern businesses. Some digital marketing agencies assist businesses in seamlessly integrating and optimising CRM systems into their existing business systems — allowing them to manage customer data, interactions, and campaigns more efficiently.
CRM systems that are set up properly ensure personalised communication and enhanced customer experiences — essential in a world saturated with marketing.
Social media
Social media has become one of the primary channels that businesses use to communicate with their audience.
A digital marketing agency must be able to create tailored social media strategies, creating engaging content that resonates with the target audience.
They manage social media accounts, increase brand loyalty, and track performance metrics to refine strategies over time.
Web development
A business's website is often the first point of contact for potential customers. Digital marketing agencies offer web development services to create user-friendly, visually appealing, and responsive websites.
These websites are optimised for search engines, ensuring higher visibility and better user experiences. In addition, the user journey also plays a key role in the overall website structure and design.
Graphic design
Visual communication is critical in capturing and retaining audience attention. A digital marketing agency uses skilled graphic designers who are able to craft eye-catching visuals, from logos to infographics.
These visuals not only enhance brand identity but also convey messages effectively on each marketing channel — whether that's a website, social media, or a landing page.
Brand strategy
A strong brand identity sets businesses apart in competitive markets. Digital marketing agencies create comprehensive brand strategies that encompass messaging, visual elements, and positioning.
They ensure that the brand resonates with the target audience and conveys a consistent image in every aspect.
Lead generation
Generating quality leads is essential for business growth. A digital marketing agency employs a mix of strategies, including content marketing, SEO, and targeted advertising, to attract and capture potential customers' interest. They nurture leads through the sales funnel, increasing the likelihood of conversions.


How much does digital marketing cost?
The cost of digital marketing services can vary significantly based on a number of factors — that's why it's important to approach budgeting with a flexible mindset.
Digital marketing agencies design their packages based on the unique needs and objectives of each client. This custom approach ensures that businesses receive tailored strategies and solutions that align with their goals.
The pricing spectrum for digital marketing services is broad: ranging from R5,000 to R100,000 or more, depending on the scope of services required.
This range is influenced by several factors, including the complexity of the campaign, the number of services included, the degree of customisation, and the industry's competitiveness.
Agencies take into account the specific services requested, such as SEO, social media management, content creation, paid advertising, web design, and more. Each service requires specialised expertise and resources, which in turn influences the overall cost.
Keep in mind though, investing in quality services can often lead to excellent ROI. A well-executed digital marketing campaign can lead to increased brand visibility, engagement, lead generation, and ultimately, revenue growth.
Take a look at our pricing to get an estimate of what to expect from a digital marketing agency in Cape Town.


Is it worth it to hire a digital marketing agency?
As with any other investment, there is no guarantee that you're going to see results. If you're talking about digital marketing, it could even take several weeks or months before you start to move the needle.
Whether it's SEO, social media, or web design, remarkable results take time in digital marketing — nothing is going to happen overnight.
While digital marketing agencies can be expensive, it's important to keep in mind that the return on investment could be massive.
For most businesses, investing in an experienced digital marketing agency can make all the difference and exponentially increase their growth.


Is digital marketing in demand in South Africa?
Digital marketing is experiencing a huge increase in demand in South Africa. As businesses start to recognise the pivotal role of digital marketing in reaching their target audiences, the need for skilled digital marketers is on the rise.
With the rise of online platforms, e-commerce, and a growing internet user base, companies are increasingly investing in digital strategies to remain competitive — especially if they lack the expertise in keeping up with the trends.
With the likes of social media, search engine optimization, content marketing, and data analytics becoming more important, professionals who are skilled in these areas are highly sought after to help businesses navigate the complexities of the digital era.
As the digital ecosystem continues to evolve, the demand for digital marketing expertise in South Africa shows no signs of slowing down.


What does your business need?
Whether you're looking for the perfect digital marketing agency in Cape Town, Johannesburg, or anywhere else in the world, your first priority remains the same: develop a clear understanding of your business needs and objectives.
Clarify your objectives
Start by outlining your digital marketing goals. Are you looking to increase brand awareness? Boost website traffic? Improve lead generation? Or perhaps just to enhance customer engagement?
Clearly defining your objectives will help you communicate your expectations to potential agencies and ensure that you find a partner who can align their strategies with your goals.
Identify specific challenges
Pinpoint the challenges that your business is currently facing.
Whether it's low conversion rates, a lack of online visibility, or ineffective social media engagement, recognising these pain points will help you focus your search on agencies that excel in addressing these areas.
Consider your budget
Determine your budget for any digital marketing initiatives you have planned. Having a clear budget in mind will help you filter out agencies that may not be a feasible match.
While it's essential to find an agency that fits your budget, remember that investing in quality digital marketing services often yields a substantial return on investment.
Assess your internal resources
Evaluate your internal team's capabilities and capacity for digital marketing. Perhaps you already have a team member that understands social media — they could be beneficial in your partnership with the digital agency.
If you have an existing marketing team, consider whether you need a full-service agency or specific services to complement your team's skills.
Understanding your in-house resources will guide your search for an agency that can seamlessly collaborate with your team.
Long-Term vs. Short-Term Goals
Decide whether you're looking for a short-term campaign or a long-term partnership.
Some agencies specialise in one-time projects, while others offer comprehensive ongoing services that allow you to form a formidable partnership.
Align your goals with the agency's strengths to ensure a seamless and successful collaboration.


How do I choose a digital marketing agency?
Finding the perfect digital marketing agency to propel your brand forward requires a strategic approach. It'ws more than just choosing an agency that's nailed its own brand image.
In order to make informed choices that are aligned with your business needs when identifying potential agencies, consider the following research methods.
Online search and directories: Sometimes the best answer lies at the end of a simple online search. You can look into different business directories, industry-specific websites, and search engines to build up a list of potential candidates.


Local networking and recommendations: If someone recommends a digital marketing agency to you, it means they've had a great experience with them. If you're looking for recommendations, try to attend industry events, workshops, and seminars in Cape Town to connect with fellow entrepreneurs and professionals.


Look into industry awards: Industry recognition is a testament to an agency's expertise. Browse through relevant industry publications, blogs, and websites to identify agencies that are featured or mentioned for their outstanding work.


Researching agency websites: Visit the websites of the agencies you've identified. A well-designed and informative website is often a reflection of the agency's attention to detail and commitment to their online presence.


Top 10 digital marketing agencies in Cape Town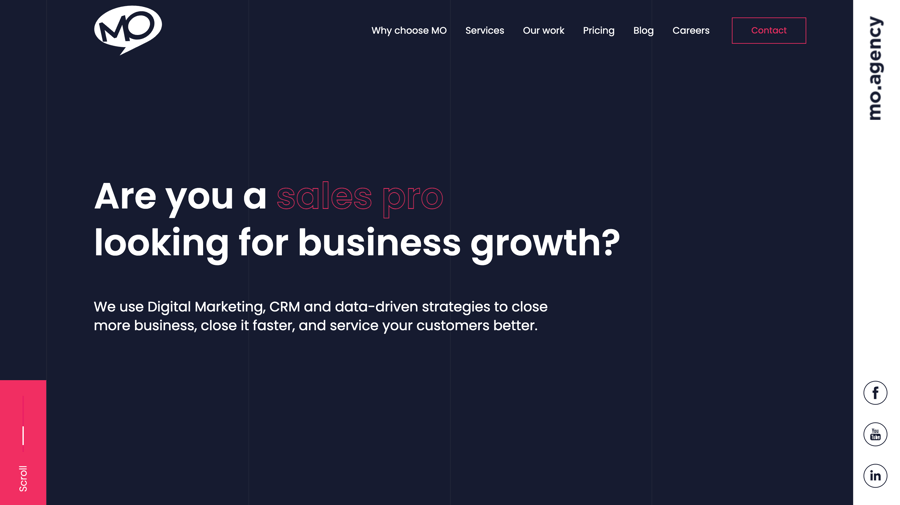 1. MO Agency
At MO Agency, we go beyond the ordinary, delivering exceptional results through a team of more than 30 dedicated marketing specialists. With a presence in Johannesburg and Cape Town, we provide exceptional results to all of our clients.
We're not just a B2B lead generation company; we're your strategic partner in business growth. Through inbound marketing strategies and HubSpot CRM expertise, we empower businesses to attract, engage, and convert their perfect leads.
Our focus on system integrations ensures clients receive the maximum return on their investment in HubSpot, enabling them to build perfect inbound marketing systems.
We offer holistic services, including CRM onboarding, web design, digital branding, copywriting, and more. By integrating various aspects of digital marketing, we create a seamless experience that amplifies your brand's impact.
Backed by extensive knowledge and experience, our team crafts and executes flawless lead-generation strategies. We turn your business into a conversion powerhouse, generating results that speak for themselves.
At MO Agency, we are committed to driving your business forward, fostering growth, and our success stories are a testament to our capabilities.
Get in touch with us to start your digital transformation.
Services offered: Inbound marketing, marketing automation, web design and development, HubSpot CRM, CRM integrations, HubSpot management, training and consulting. As well as digital branding, animation and video.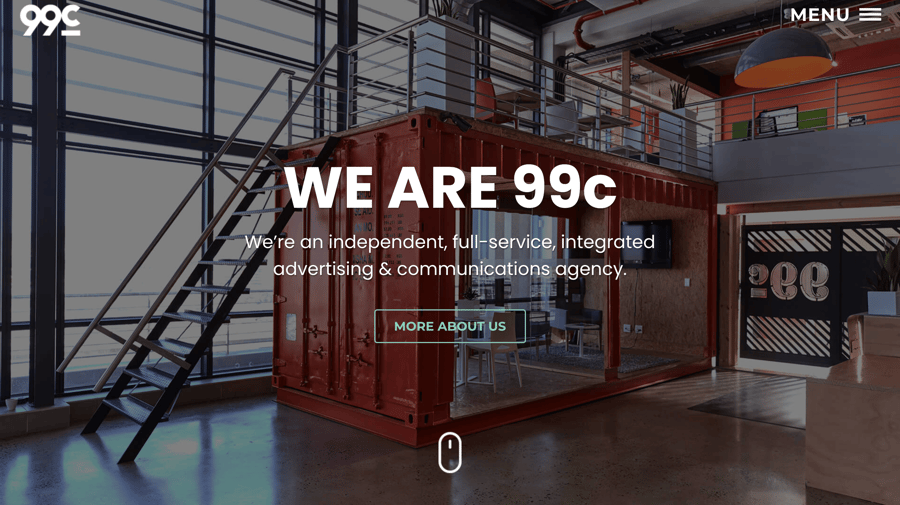 2. Ninety9 Cents
Ninety9cents, an independent advertising and communications agency established in 2008, offers an integrated approach that blends creativity and strategy.
With a diverse team, their client-centric philosophy has led to notable campaigns and an expansion of their portfolio since their inception.
Services offered: Creative, digital, strategy, production, post-production, public relations, media.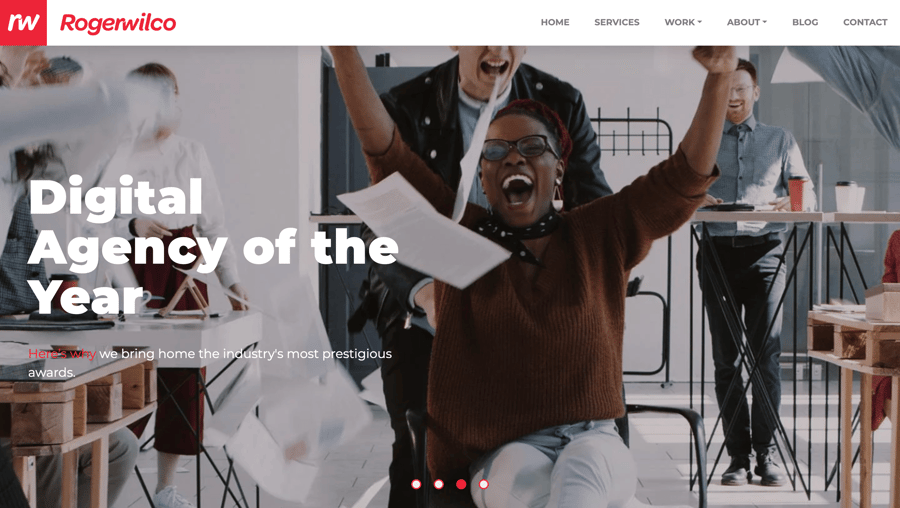 3. Rogerwilco
Rogerwilco Digital stands as a multi-award-winning agency with a Level 2 B-BBEE rating and a unique staff ownership scheme that prioritises inclusivity and empowerment.
With a 51% employee equity ownership, including 31% black female ownership, Rogerwilco leads by example in diversity.
Operating from offices in Cape Town and Johannesburg, their service extends to a diverse array of clients.
Services offered: Marketing strategy, creative services, user experience, web development, performance marketing, other services.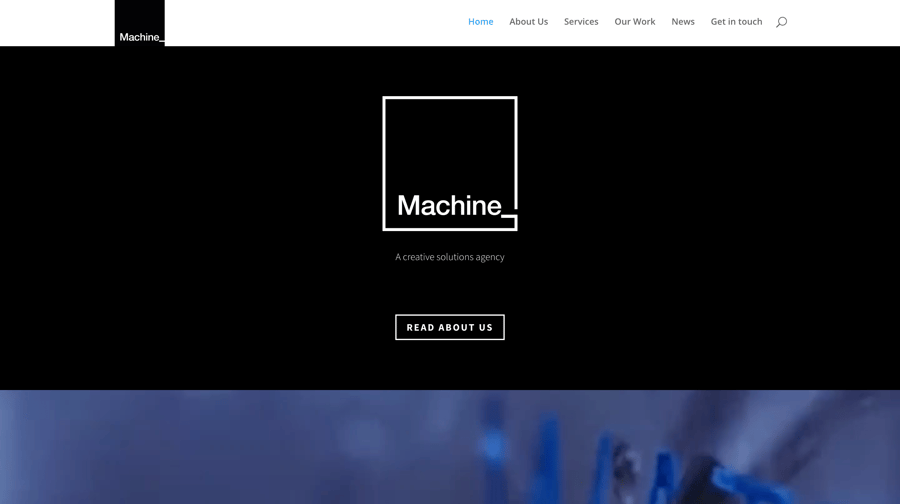 4. Machine_
​​As part of the esteemed Publicis Groupe, Machine holds a significant place in the fastest-growing global network.
Their team of experts leverages insights to craft impactful and accountable solutions that engage consumers across every facet of their connected world.
This seamless integration of strategy and execution solidifies Machine's position as a dynamic force in the digital landscape, offering comprehensive solutions that resonate with today's digitally connected consumers.
Services offered: Strategy, creative ideation, internal communications, content marketing, social media and community management, content production, eCRM digital development and content platforms, B2B services, data and reporting.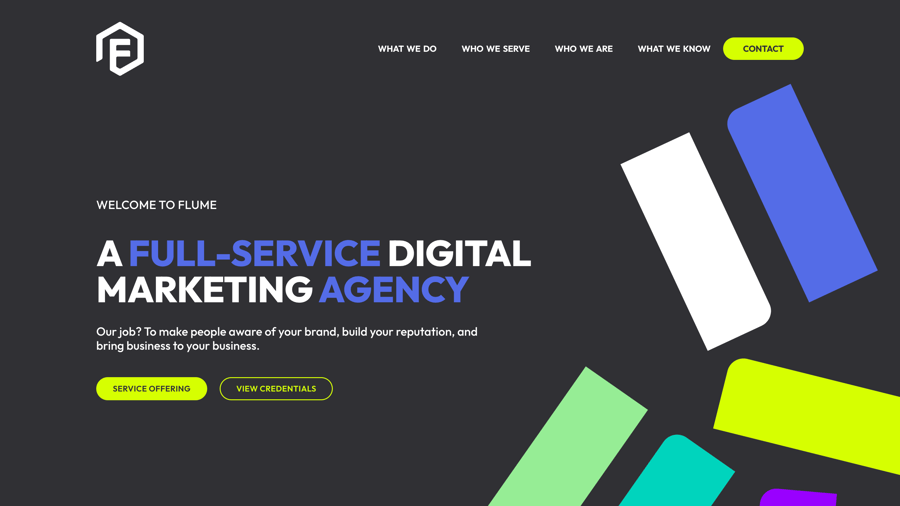 5. Flume
Flume is a strategic powerhouse, crafting personalised digital strategies that align seamlessly with business goals and foster effective communication with target audiences.
Their focus on tailoring approaches to achieve business objectives ensures a seamless connection between strategy and execution.
This commitment to precision positions Flume as a reliable partner for businesses seeking impactful digital solutions.
Services offered: Digital strategy, creative production, publishing channels, web, app, and platform production, SEO and digital analytics.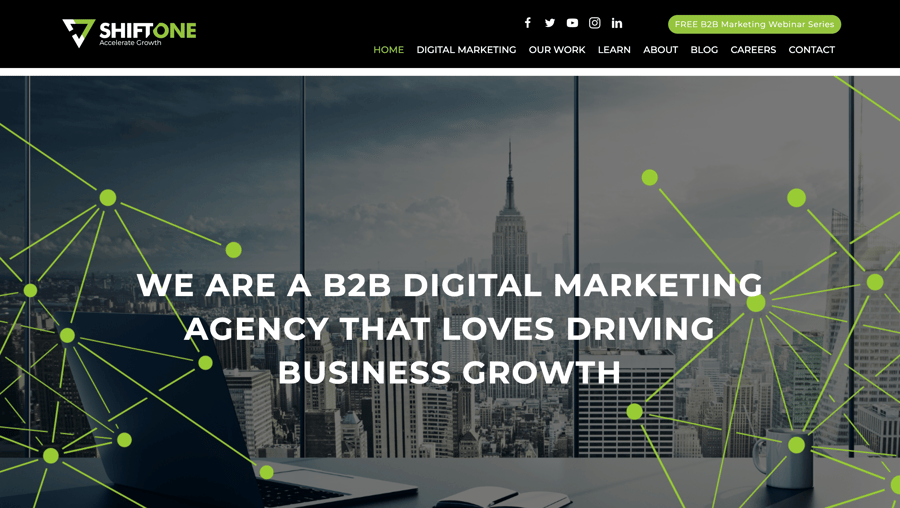 6. Shift One
Shift ONE, founded by Dylan Kohlstadt in 2011, stands out for its expertise in using a distinctive blend of traditional and digital marketing channels.
With a strategic approach that bridges the gap between the two realms, Shift ONE delivers comprehensive solutions that combine the power of both worlds. This innovative approach positions them as a dynamic player in the marketing landscape.
Services offered: Social media, digital marketing, online advertising, B2B marketing, video, web, and design.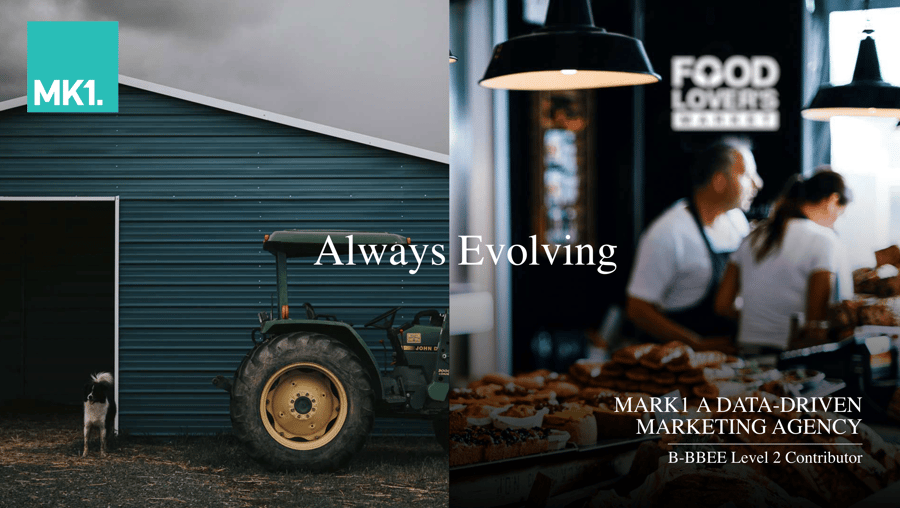 7. Mark1
In a significant development, Mark1 became a part of the Duke Group in mid-2019, an independent conglomerate of symbiotic agencies capable of providing a comprehensive suite of services.
From communication and brand strategy to advertising and creative services, Mark1's integration with the Duke Group amplifies their ability to offer holistic solutions.
This alliance further positions Mark1 as a versatile agency, equipped to address multifaceted business needs across the digital spectrum.
Services offered: Media, analytics, creative.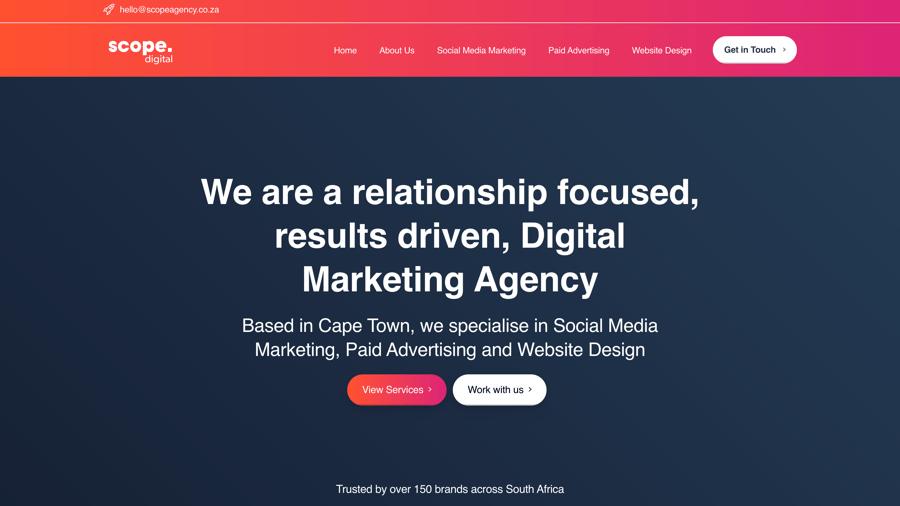 8. Scope Digital
Scope Digital, a social media and digital marketing agency based in Cape Town, is dedicated to nurturing strong client relationships.
Catering to diverse industries such as hospitality, insurance, real estate, event, construction, security, and medical, they've been a trusted digital partner since 2016.
With a wide array of digital marketing strategies, Scope Digital has played a pivotal role in growing local and international businesses through social media.
From lead generation to building a social media presence and creating conversion-focused websites, they offer tailored solutions that resonate with unique business needs.
Services offered: Social media marketing, paid advertising, website design.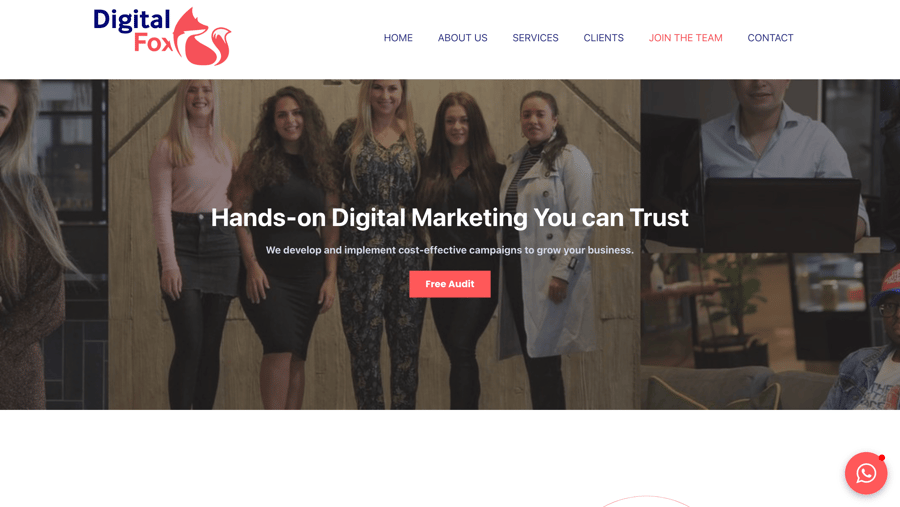 9. Digital Fox
Digital Fox is a dynamic agency offering an extensive array of digital marketing services.
With over 15 years of combined experience, Digital Fox brings a wealth of knowledge to their clients, crafting holistic strategies that leverage diverse channels and disciplines.
Their range of services and experience makes Digital Fox a versatile player in the digital marketing landscape.
Services offered: PPC, Google ads, paid social Ads, social media and community management, graphic design, web design and development, landing pages, copywriting, content creation, video production, and public relations.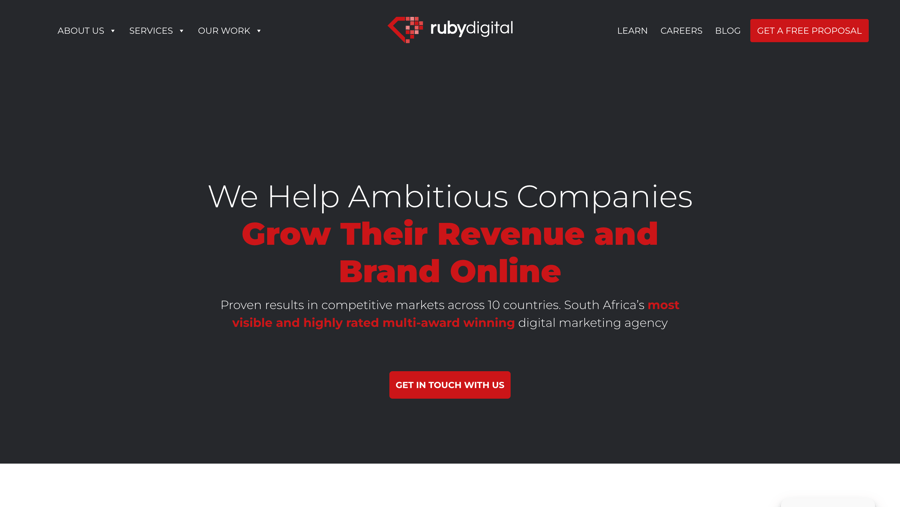 10. Ruby Digital
Ruby Digital, founded by Managing Director Justin Lester in 2011, stands out for its unique blend of entrepreneurial insight and digital marketing expertise.
Rooted in Justin's experience with online startups in London, Ruby Digital specialises in paid media and SEO for the iGaming sector.
Their refined craft and industry-specific focus make them a force to be reckoned with, bringing innovative strategies to the digital landscape.
Services offered: SEO, content marketing, paid ads, web design and development, sales optimisation.


What do I need to know before hiring a digital marketing agency?
Finding an agency with the right expertise is crucial to achieving your business objectives.
As you search for the top digital marketing agency in Cape Town, it's important to assess each agency's capabilities, track record, and alignment with your specific needs.
Here's a comprehensive overview to evaluating agency expertise:
Industry experience and specialisation: Consider the agency's industry experience and specialisation. Have they worked with businesses similar to yours? An agency that understands the nuances of your industry is better equipped to tailor strategies that resonate with your target audience and address industry-specific challenges.


Portfolio and case studies: Look into the agency's portfolio and case studies. Review the campaigns they've executed and the results they've achieved for their clients. Look for projects that align with your goals, as this demonstrates the agency's ability to deliver outcomes that matter to your business.


Online presence and reputation: A strong online presence often reflects an agency's expertise. Explore their website, social media profiles, and online reviews. Positive testimonials and a consistent brand image showcase their dedication to their craft and client satisfaction.


Technical proficiency: Digital marketing involves a range of technical skills. Find out about the agency's proficiency in essential areas such as search engine optimisation (SEO), content marketing, social media management, pay-per-click (PPC) advertising, and web analytics.


Innovativeness and adaptability: A top-notch agency stays up-to-date with industry trends and is open to innovation. Ask about their approach to adapting strategies to emerging technologies and changing consumer behaviours.


Communication and collaboration: Effective communication is vital for a successful agency-client relationship. Evaluate the agency's communication style, response times, and willingness to collaborate with your team. A transparent and collaborative approach leads to smoother project execution.


Team expertise: A skilled team is the backbone of a successful agency. Find out about the agency's team, qualifications, and experience. Are they experienced in the latest digital marketing trends, tools, and techniques?


Tailored strategies: An agency's ability to tailor strategies to individual businesses is crucial. Ask how they approach understanding your unique goals, target audience, and challenges. Their ability to customise their approach demonstrates their commitment to your success.


What to look for in a digital marketing agency
In order to find the perfect digital marketing agency in Cape Town, you need to explore the specific aspects that will guide your decision-making process.
Beyond looking into their their expertise, consider the following factors to ensure a seamless and successful partnership:
Ask the right questions
If you want to ensure that you find an agency that's the perfect fit for your business, you need to ask the right questions during your discovery call. Here are some examples:
How do you tailor strategies to unique businesses?
Understanding how the agency approaches custom strategies to individual businesses showcases their commitment to addressing your specific goals and challenges. A one-size-fits-all approach is never ideal and may not yield optimal results.
What metrics do you focus on for success?
A results-oriented agency should focus on key performance indicators (KPIs) that align with your business objectives. Whether it's website traffic, conversion rates, or brand engagement, their chosen metrics should demonstrate tangible progress.
How do you keep up with industry trends?
The digital landscape is constantly evolving. An agency that's proactive in staying up-to-date with industry trends demonstrates their commitment to providing cutting-edge solutions that resonate with your audience.
What's your approach to measuring ROI?
Return on investment (ROI) is a crucial metric for any digital marketing effort. Ask about their strategies for measuring ROI and how they plan to provide you with clear insights into the value their services bring to your business.
Transparency and reporting
Transparency is the cornerstone of a trustworthy agency-client relationship. Ensure the agency is open about their processes, strategies, and progress.
Clear and regular reporting helps you understand the impact of their efforts and make informed decisions.
Team expertise and collaboration
A collaborative partnership hinges on effective teamwork. Assess the agency's team, their roles, and their individual areas of expertise.
A multidisciplinary team can provide comprehensive solutions that cover various aspects of digital marketing.
Aligning with your values and culture
Cultural alignment ensures a smooth working relationship. Consider whether the agency's values, work culture, and communication style match those of your business.
This alignment fosters better understanding and collaboration.
Budget and costs
Aligning your budget with the agency's pricing is critical. Inquire about the agency's pricing structure, payment terms, and the value they provide for the investment.
Striking a balance between quality and affordability is key to a successful partnership.


Final Thoughts
Choosing the top digital marketing agency in Cape Town is key to your marketing success. You need to understand your business needs, research potential agencies, evaluate their expertise, and consider critical factors like transparency, team collaboration, and alignment with your values so that you can make an informed choice that sets your business up for digital success.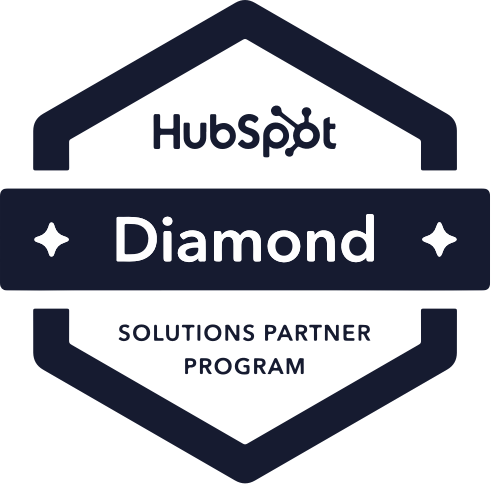 MO Agency supports visionary leaders to succeed with HubSpot