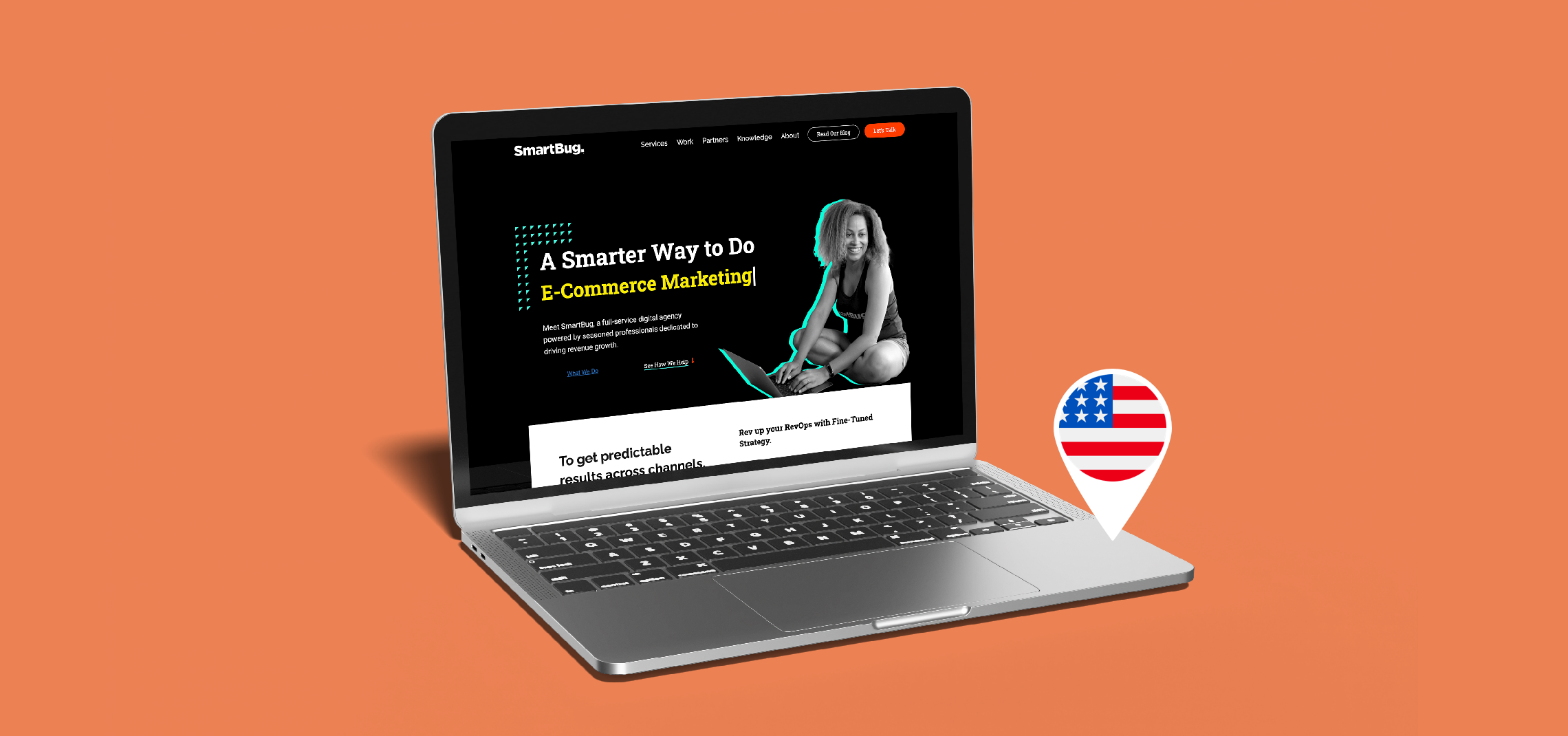 HubSpot
Top HubSpot Agency Partner USA (2023)
What are the best HubSpot partner agencies in the USA?
Summary
HubSpot is an incredible CRM system that can transform your business and slingshot you ahead of your competition.
But getting started with the system and optimising it can be challenging. That's where a HubSpot partner comes in.
A HubSpot partner is an agency or consultant that has extensive experience with the platform and can provide guidance and support to help businesses make the most of HubSpot's features. They're like your personal HubSpot expert!
Here are the 12 best HubSpot agencies in the USA:
MO Agency
Salted Stone
SmartBug
New Breed
Blend
Inbound Labs
Media Junction
Lynton
Impulse Creative
Lean Labs
Steam Creative
Kuno Creative
Let's explore the USA's top HubSpot partners.


How to find the right HubSpot partner in the USA
Before we dive into the top U.S. HubSpot partners, we need to outline the process you should take to find the perfect HubSpot partner for your business.
There are hundreds of agencies to choose from, and combing through all of these different agencies is extremely time-consuming.
Use the process below to find the perfect HubSpot partner for your business with ease.
Identify your goals and needs: When identifying your goals and needs, consider the specific challenges and opportunities your business faces.

Are you looking to improve lead generation or sales processes? Do you need help with email marketing or website optimization?

Understanding your objectives will help you find a HubSpot partner that specialises in the areas you need the most support with.

Additionally, consider your budget and timeline for achieving your goals. This will help you determine what level of service you require and what type of partner will be the best fit for your needs.


Look for potential partners: When looking for potential HubSpot partners, start by researching agencies or consultants that specialise in the services you need.

You can do this by conducting a Google search or browsing HubSpot's Partner Directory.

Look for partners that have

experience

working with businesses in your industry or with similar goals to yours.


Make sure they are certified: HubSpot certifications mean that they have completed the necessary training and exams to demonstrate their proficiency with the platform.

A HubSpot certification ensures that the partner has the knowledge and skills needed to help your business effectively use the system.

You can confirm a partner's certification status on the HubSpot Partner Directory or by asking the partner directly.


Read reviews and testimonials from Clients: This can give you valuable insight into the partner's level of service, communication, and expertise.

Look for partners with a track record of success and positive feedback from clients. You can find reviews and testimonials on the partner's website, social media pages, or by asking the partner directly for references.

Don't hesitate to reach out to past clients and ask them about their experience working with the partner. This can help you make an informed decision and find a partner that is the right fit for your business.


Get in touch with them: Once you've narrowed down your list of potential HubSpot partners, it's time to get in touch with them.

Reach out to the partners and schedule a discovery call to discuss your goals and needs.

Ultimately, choosing the right HubSpot partner can have a significant impact on the success of your business
The top HubSpot Agencies in the U.S.

1. MO Agency
At MO Agency, we are proud to have achieved the Diamond HubSpot Partner status and our team has an impressive collection of HubSpot certifications.
With 30 HubSpot trained specialists, our agency is committed to utilising HubSpot's features to optimise business processes and marketing strategies.
We have staffed offices in Johannesburg, Cape Town, and London, enabling us to provide seamless service to clients in different regions around the world.
Our agency is recognized by HubSpot as specialists in onboarding, which is a testament to our ability to help clients integrate HubSpot into their operations successfully.
We use inbound marketing strategies, marketing software, HubSpot CRM, and system integrations to grow and develop businesses. By doing so, we ensure that our clients get the maximum return on their investment in HubSpot.
We specialise in complex data integrations, which has earned us the trust of HubSpot to integrate and migrate data for clients with intricate data structures.
With our team's extensive knowledge and experience, we can help clients overcome even the most challenging data obstacles, providing a seamless transition to HubSpot.
We've won three HubSpot awards so far:
HubSpot 2020 Impact Awards: Customer First
HubSpot 2021 Impact Awards: Integrations Innovation
HubSpot 2022 Impact Awards: Platform Migration Excellence
You can take a look at some of our best work and client testimonials here.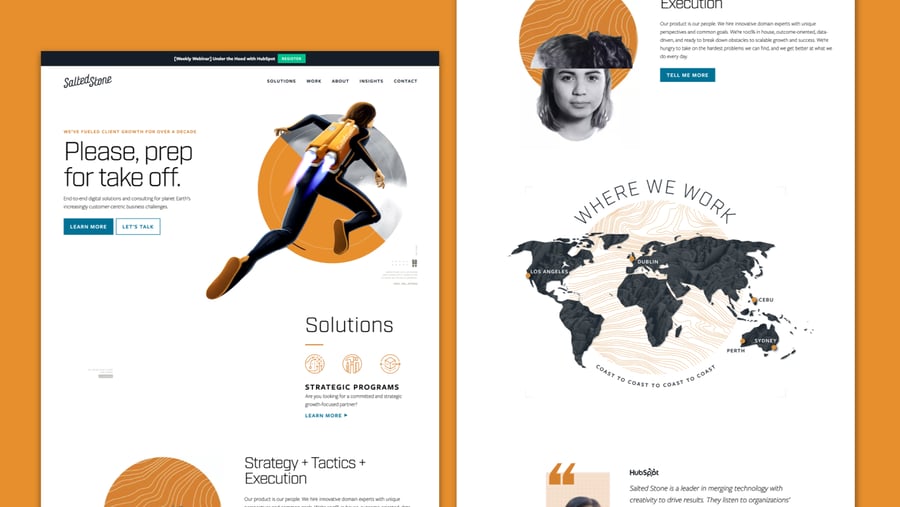 2. Salted Stone
Salted Stone is a HubSpot, Wistia, Google, and BigCommerce agency partner that specialises in delivering outstanding work across a diverse range of industries, such as healthcare, SaaS, tech, sports, entertainment, real estate, retail, and finance
The California-based agency has completed numerous exceptional branding, animation, and video projects, setting the standard for visual storytelling.
They are currently expanding their services globally and providing interactive web experiences.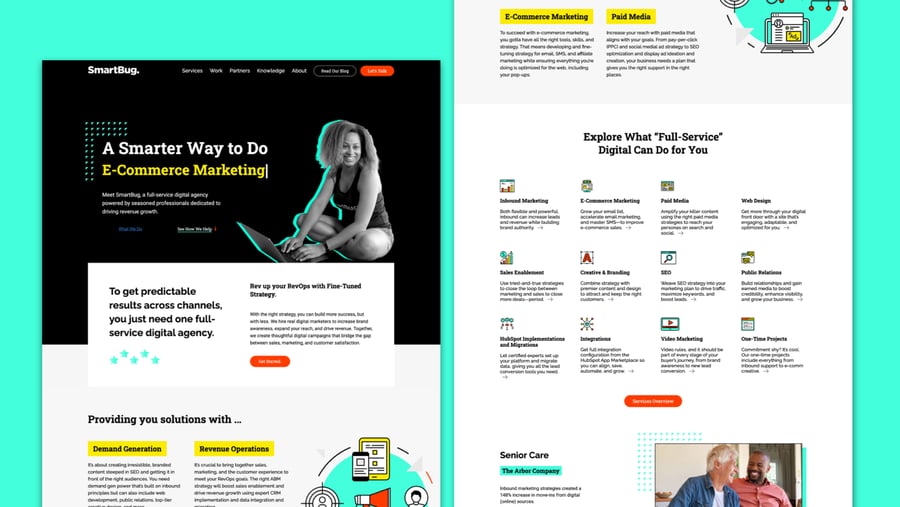 3. SmartBug
SmartBug's "Intelligent Inbound" service is their expertise in helping clients achieve inbound marketing success.
This data-driven approach combines inbound marketing, web design, PR, sales enablement, and creativity to deliver exceptional results. Essentially, SmartBug can manage the entire inbound marketing process for you, from the initial concept to the final implementation.
Their services have earned them a position in the HubSpot Elite Solutions Partner Program agency status, and they employ skilled marketing professionals throughout North America.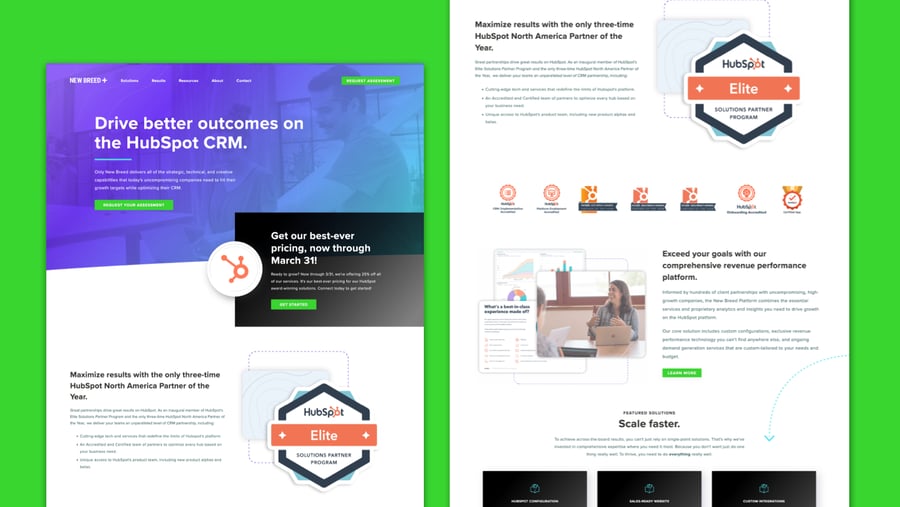 4. New Breed
New Breed is an Elite partner agency that aims to optimise the entire customer acquisition lifecycle for rapidly growing SaaS companies.
They partner with HubSpot, SaiSWorks, Salesforce, Vidyard, and InsightSquared, and are known for their technical expertise in inbound marketing.
Unlike other agencies that focus only on the top of the sales funnel, New Breed strives to drive results throughout the entire customer journey.
5. Blend
Blend, an award-winning HubSpot partner agency, specialises in providing B2B inbound marketing strategies for businesses looking to grow.
Their comprehensive inbound marketing services include custom full-funnel strategies, content marketing, lead generation, marketing automation, SEO, and paid traffic campaigns.
Blend has received the HubSpot Impact Award for Website Design multiple times, showcasing their ability to deliver top-quality services.
Their full-service team provides bespoke plans that create touchpoints for clients, leading to qualified leads from first-time visitors.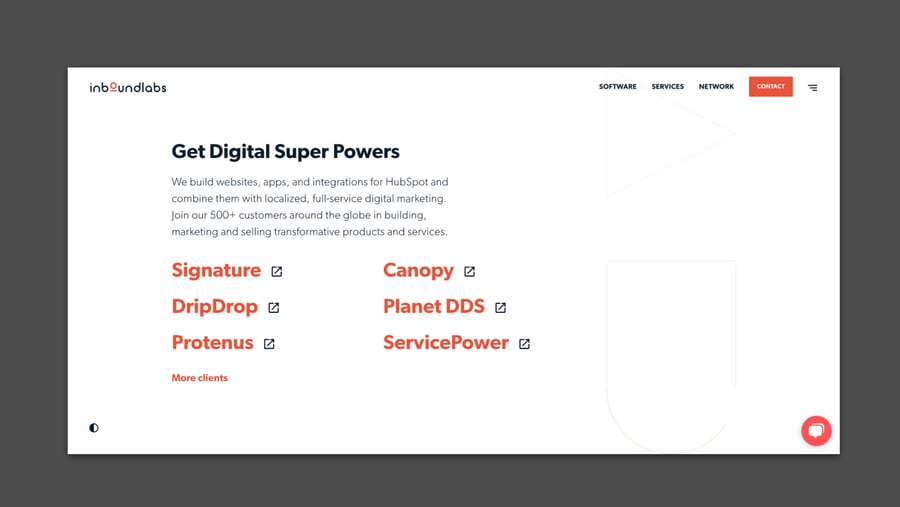 6. Inbound Labs
Inbound Labs is an agency that combines technology and automation with storytelling to create effective inbound strategies.
They work closely with their clients and are known for their efficient turnaround times.
Their services cover various areas, including SEO, PPC strategy and campaign management, social media marketing, web design and development, content development, and HubSpot App Marketplace development.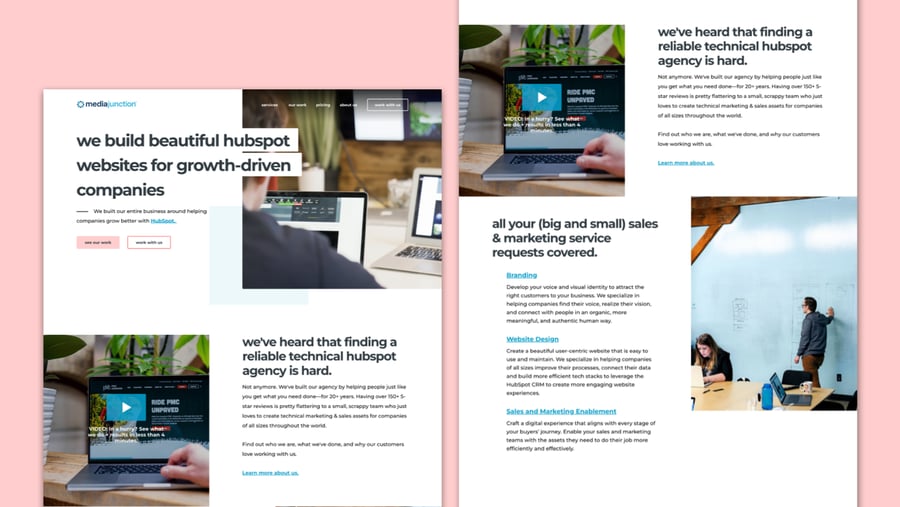 7. Media Junction
Media Junction is widely recognized for delivering high-quality work to businesses of all sizes and industries.
Though their expertise lies in banking, medical and wellness, software, and business service marketing, they possess a broad range of skills that can cater to almost any industry.
Moreover, Media Junction has been awarded the 2019 Marketing Enablement HubSpot Impact Award and the 2018 Website Design HubSpot Impact Award, adding to its impressive reputation in the industry.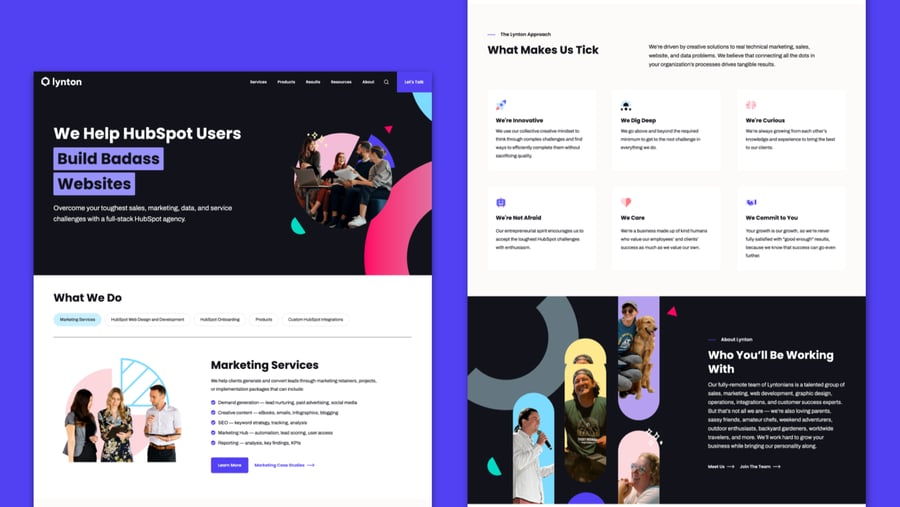 8. Lynton
Lynton is a highly experienced inbound marketing agency specialising in optimising website designs, crafting effective marketing strategies, and integrating HubSpot to align your sales and marketing teams.
As a HubSpot Elite partner, they offer a wide range of digital support services to help you achieve your marketing goals.
In addition to their expertise in digital marketing, Lynton also provides training and onboarding services to help your team effectively utilise HubSpot.
As one of HubSpot's oldest technical partners, they have an impressive portfolio and have helped develop some of the first-ever integrations for the platform.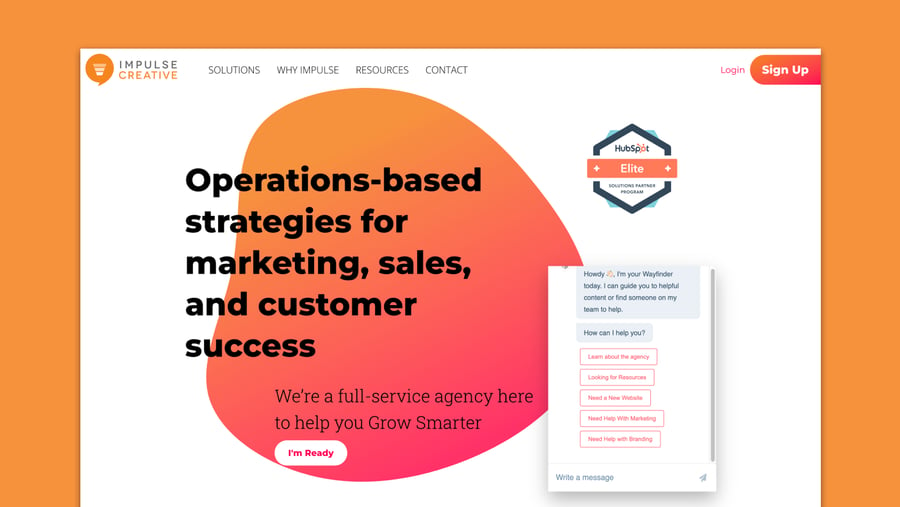 9. Impulse Creative
Impulse Creative is a rising full-service inbound marketing agency that offers essential old and new marketing services.
They do some really great work, including optimising HubSpot tools and marketing programs and completing complex projects in record time.
Their team of creative marketing professionals, who they call "wayfinders", help businesses achieve their goals by mapping out the best pathway toward success.
They're also skilled at building custom API integrations and adopting conversational marketing.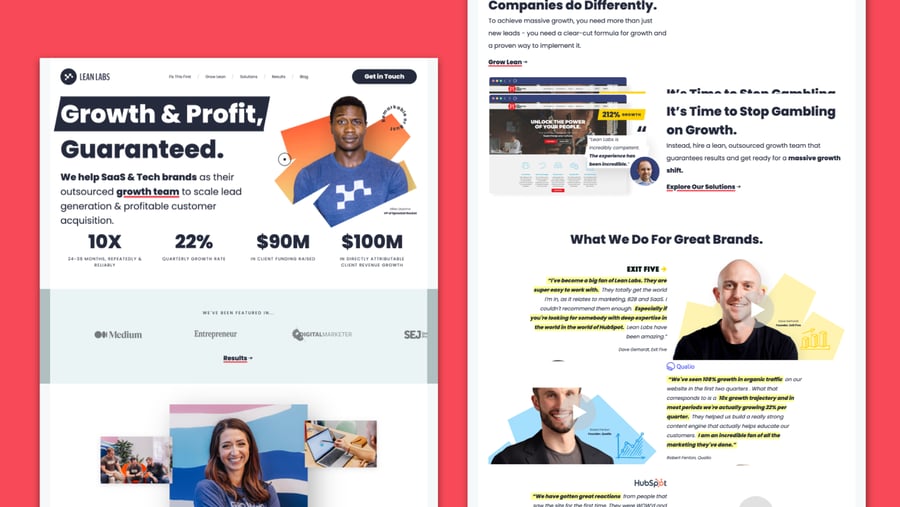 10. Lean Labs
Lean Labs is a HubSpot Diamond-tier solutions partner, providing outsourced work in lead generation and growth marketing.
They aim to serve as an extension of your sales and marketing teams by working within project parameters and budgets to capture and nurture leads.
Led by CEO Kevin Barber, Lean Labs is also known for developing Sprocket Rocket, a popular HubSpot web-design tool that helps companies build their website with easy-to-assemble modules, regardless of their website design skills or know-how.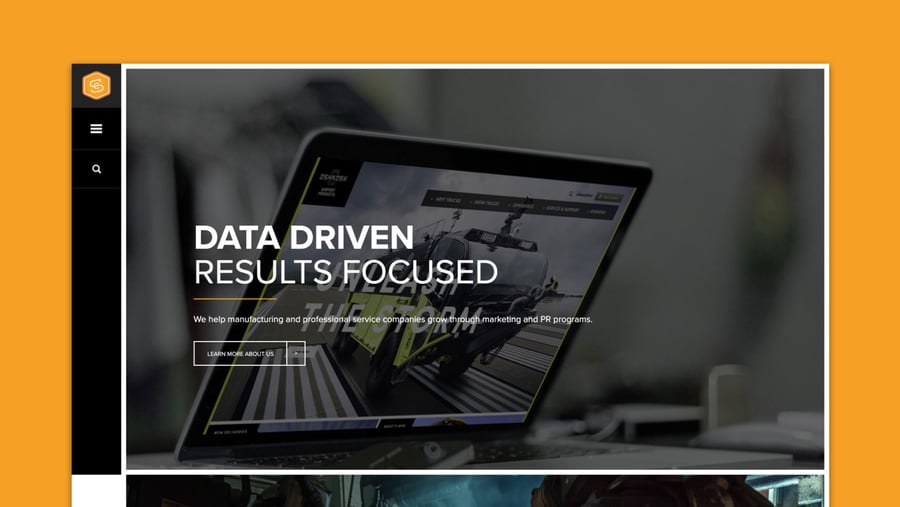 11. Stream Creative
Based in Milwaukee, Wisconsin, Stream Creative is a full-service inbound marketing and design agency that focuses on digital marketing, web design and development, media buying, and social media.
As a HubSpot Platinum partner agency, they strive to understand your business goals and utilise data to make informed decisions to execute their strategies effectively.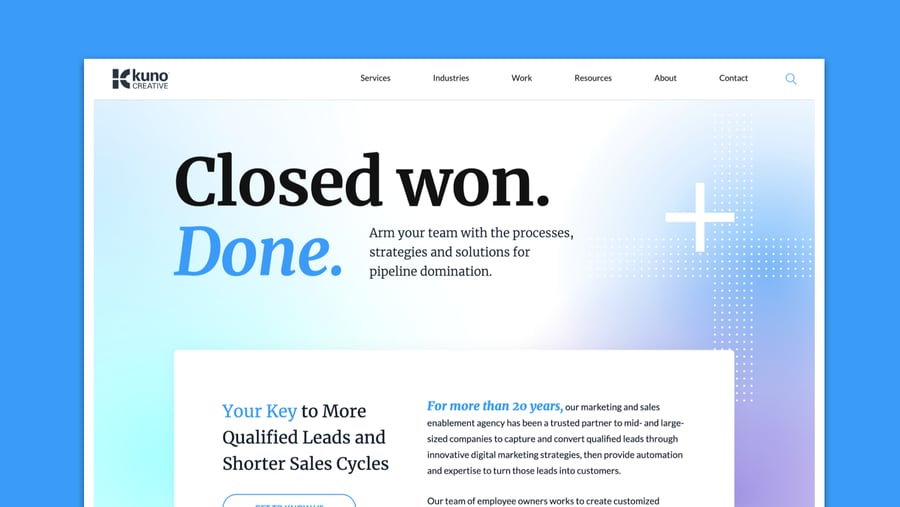 12. Kuno Creative
Kuno Creative was among the first agencies to be accepted into HubSpot's program. They provide inbound strategies for industries such as energy, health, medical and wellness, manufacturing, and software.
Their team can assist you with various services, including B2B lead generation, SEO, content development, brand experience, CRM integration and lead-qualifying technology.
What to look for in a US HubSpot partner
There are a few key factors you should keep in mind to ensure you make the best choice for your business. Here are the top factors to consider when selecting a US HubSpot partner:
1. Testimonials
Before you decide to work with a HubSpot partner, it's important to check their history and see what their clients have to say about them.
By reading client testimonials and case studies, you can get an idea of the partner's expertise, experience, and success rate.
This will help you make a better decision when choosing a HubSpot partner.
2. Costs
HubSpot partner agencies have varying sizes and pricing structures. It's important to select a partner that provides a pricing model that suits your business's budget and requirements.
Different agencies may offer custom pricing packages, while others may have more cost-effective fixed-fee options.
3. Range of services
HubSpot is a comprehensive CRM platform that provides various tools and features to simplify business processes related to sales, marketing, and customer service.
When selecting a HubSpot partner agency, it's important to find an agency that provides a complete range of services that align with your business objectives and goals.
4. HubSpot Certifications
A trustworthy HubSpot partner agency should consist of a team of certified experts with knowledge and experience in using HubSpot's platform and maximising its potential.
Find an agency with HubSpot certifications that correspond with your business's necessities, such as inbound marketing, sales, or service.
Final Thoughts
Choosing the right HubSpot partner agency in the USA can be a daunting task.
However, businesses can make the process easier by considering important factors such as client feedback, pricing structures, range of services, and HubSpot certifications.
It's vital to choose an agency that has a proven track record of success and understands your industry while having experience working with businesses similar to yours.
Communication, transparency, and collaboration are also critical factors that can lead to a fruitful partnership.
Although it may take some time and effort to find the right partner, finding the ideal HubSpot agency can help businesses maximise the potential of the HubSpot platform and accomplish their marketing and sales goals.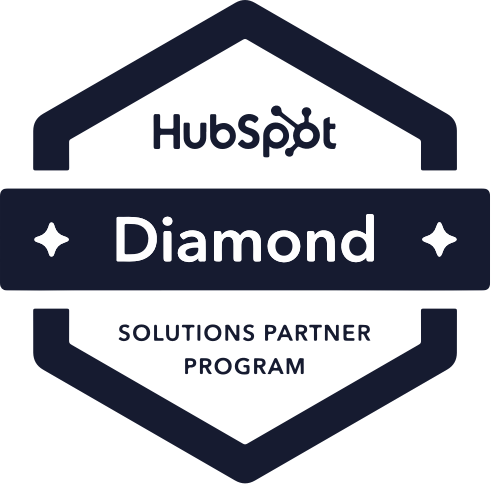 MO Agency supports visionary leaders to succeed with HubSpot