By integrating Microsoft Dynamics with HubSpot, you can easily automate quality lead delivery to your sales team by providing them with qualified leads directly into your Microsoft Dynamics CRM.
You will be able to help your marketing team to improve ROI by providing them with clear visibility of which leads are the top opportunities, allowing them to create more targeted campaigns by segmenting leads on their engagement and nurturing them, which results in more customer conversions.
1. GET MORE LEADS
Uncover more leads in less time, nurture and connect with those leads in HubSpot before they are passed onto Microsoft Dynamics.
No more wasting time on leads that aren't properly qualified, and eliminate manual entry as every lead's contact info, email opens, and clicks get logged automatically into your HubSpot CRM when they matter the most.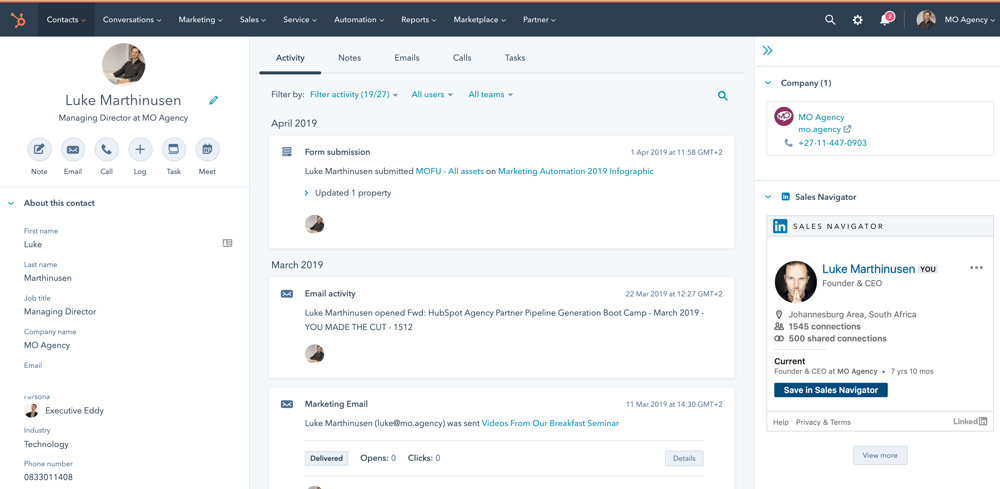 2. AUTOMATE YOUR MARKETING TO FREE UP YOUR TIME
Set up all your marketing campaigns and email sends weeks or even months in advance so that you can focus on other initiatives. Schedule social posts and content ahead of time, and know when users interact with you on social media so that you can connect with them instantly.
Workflows make it simple and effortless to nurture your leads down a path of your choosing, giving them the information they want, when they want it. Using HubSpot you can nurture your leads in HubSpot until they are sales ready leads, and only then do you pass them onto Microsoft Dynamics for the sales team to follow up on.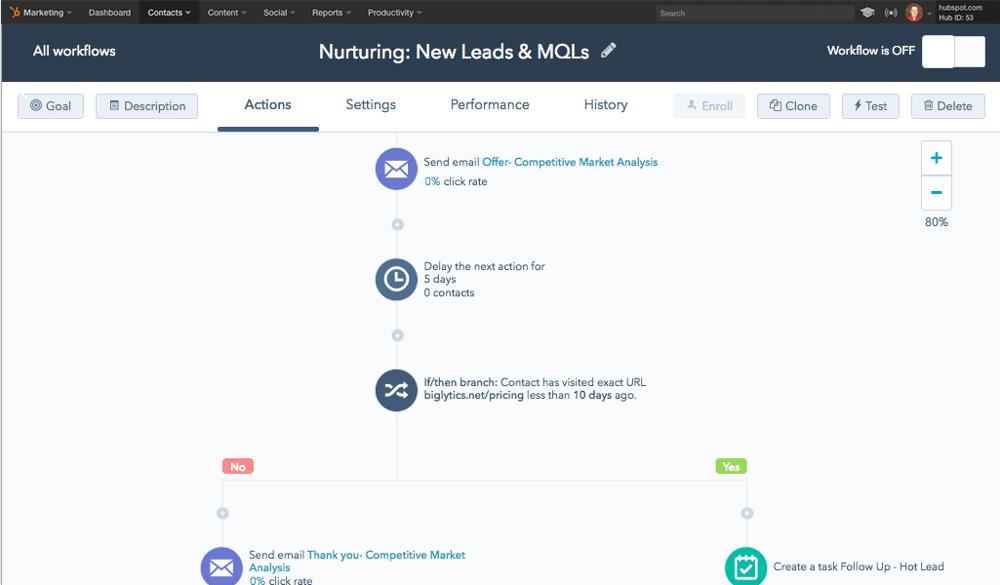 3. CREATE ATTRACTIVE LANDING PAGES AND FORMS EFFORTLESSLY
Capture new lead information directly into your CRM database by creating attractive and engaging landing pages, call-to-actions, and forms that are completely customisable to your lead capturing goals.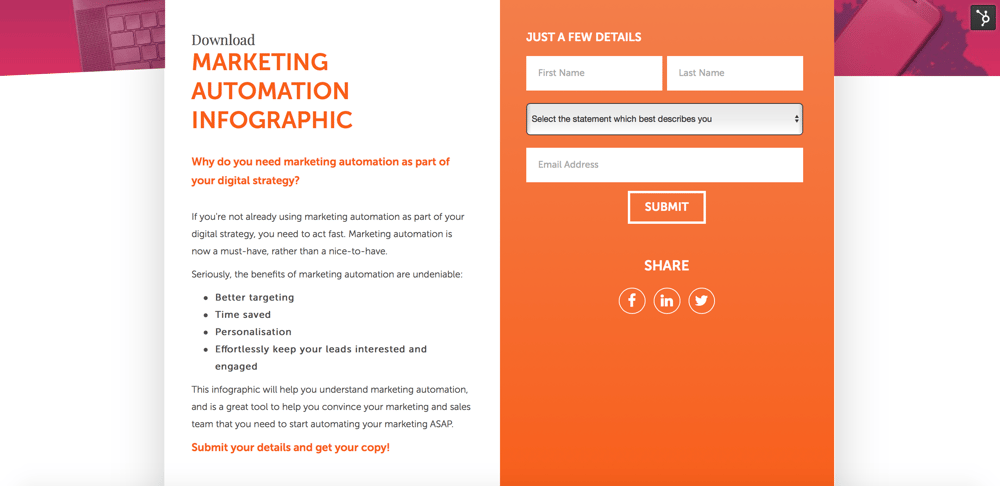 4. KNOW EXACTLY WHO YOUR CUSTOMER IS, AND TARGET THEM ACCORDINGLY
Create personalised buyer personas in HubSpot based on your ideal customer's demographics and interests so that you can target them with relevant content and advertising specific to them. By knowing exactly who your customers are, you can also easily create look-a-like audiences with your HubSpot and Dynamics CRM data to use for re-targeting campaigns.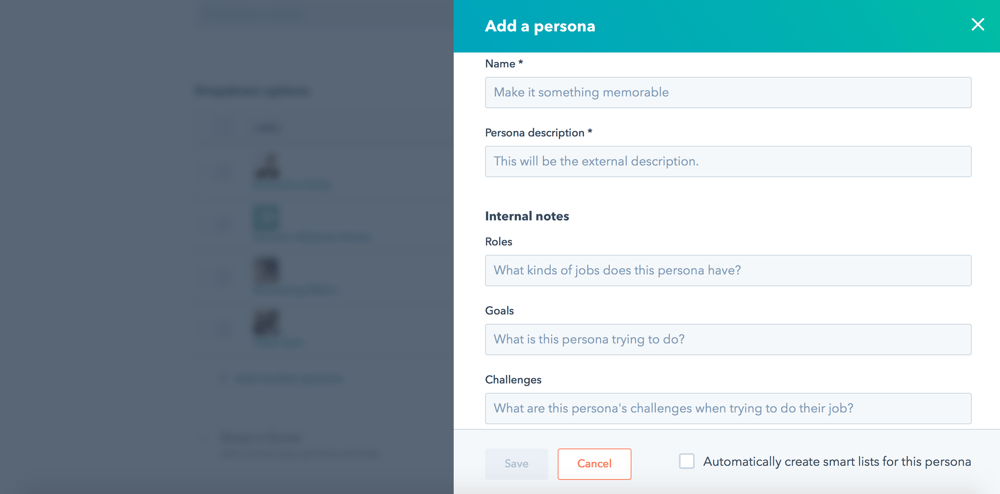 5. CONNECT ALL YOUR SOCIAL ACCOUNTS AND AD PLATFORMS
Connect all your disparate platforms so that you can manage all your accounts from one place with one holistic view. Know your exact ROI on all your ad spend!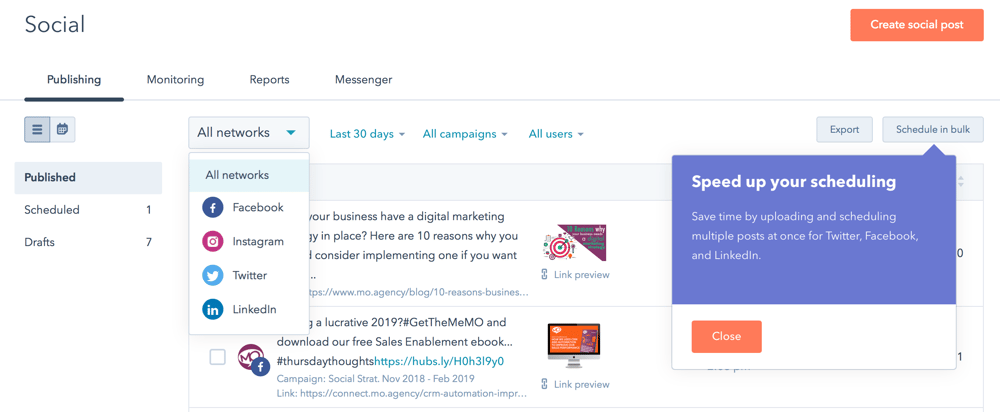 6. EFFECTIVELY TRACK AND REPORT ON ALL YOUR CAMPAIGNS
Effectively track and report on a plethora of metrics of your choosing so that you can see exactly how your campaigns are performing from everything down to how many clicks an individual post is getting, to your total ROI for an entire campaign.
Most importantly if a deal is closed in Microsoft Dynamics, that information is sent back to HubSpot and HubSpot will trace where that lead came from and what ads the lead clicked on - showing a true ROI for each closed deal.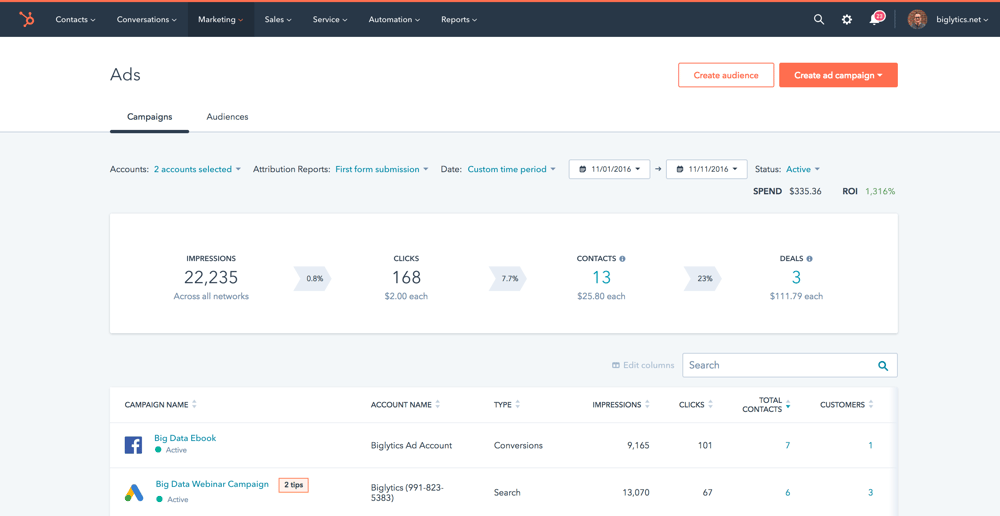 7. FOLLOW UP AUTOMATICALLY
Track emails sent from salespeople's inboxes or from bulk email sends, and get notified the instant a prospect opens an email, clicks a link, or opens an attachment for a timely, relevant follow-up.
Land more meetings by eliminating back and forth emails and missed calls by sending a link that lets your leads pick a time that works for both of you.