Expert insights
Our blog
Here you can find resources on Digital Marketing, HubSpot Inbound Marketing, Web Development & Brand Strategy.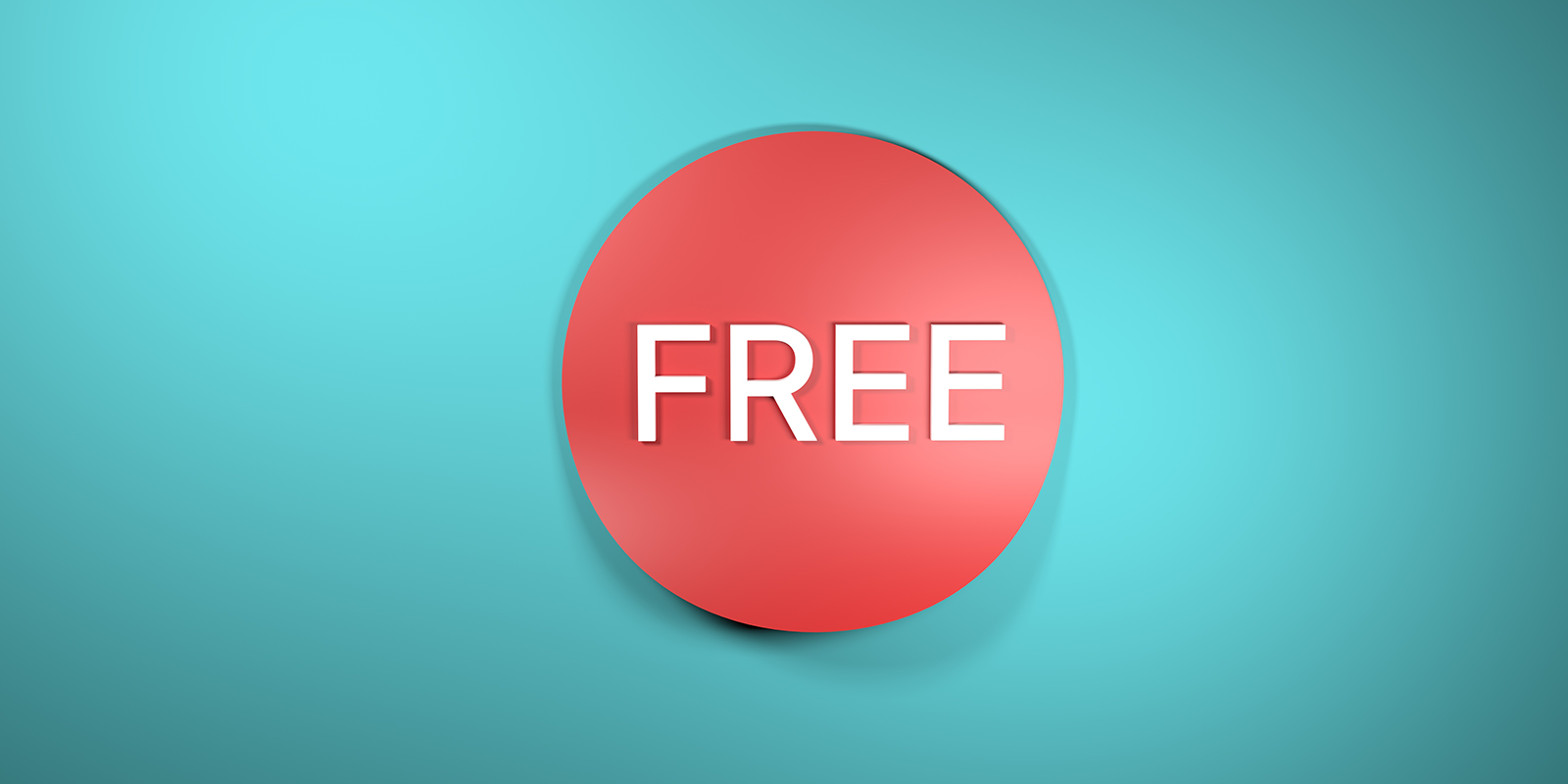 CRM
Free CRM: Is HubSpot CRM Really Free?
Seem too good to be true? Why is HubSpot CRM free when all the other CRM's on the market, especially the top CRM's like Salesforce CRM, Microsoft Dynamics CRM, and others are actually pretty darn expensive?
Here's the rub: It really is free
What if I told you that to hit your sales targets and keep all your customers happy - all you needed to do was:
Organise all your contacts, deal pipelines, and tasks;
Get notified the moment a lead opens your email;
Track and manage relationships with your prospects.
What if I told you that you could do all of this with HubSpot free CRM?
And that there is no need to shell out money for other paid solutions.
HubSpot's free CRM is not a trial. You don't need to put your credit card in to start using the system. The CRM is 100% free, and you can continue to use it forever. You'll be able to add up to 1,000,000 contacts, as well as unlimited users.
What do you get with HubSpot Free CRM?
Contact management
1 x Deal pipeline
Quotes (With HubSpot branding)
Meeting scheduling (With HubSpot branding)
Live chat (With HubSpot branding)
Reporting dashboard
HubSpot CRM deal pipeline: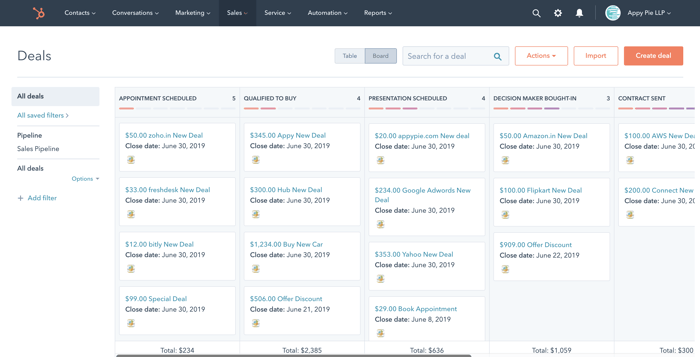 HubSpot quote setup: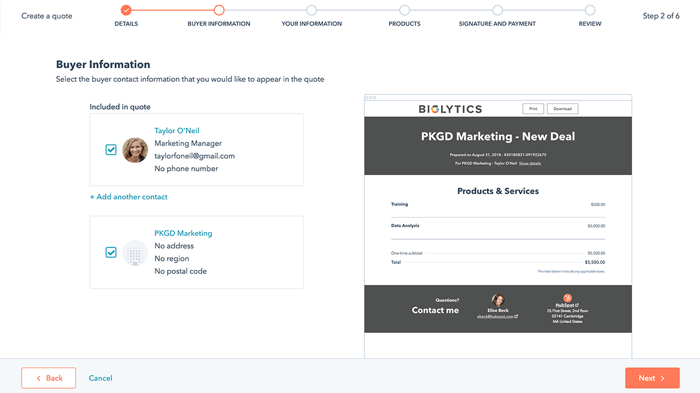 HubSpot quote template: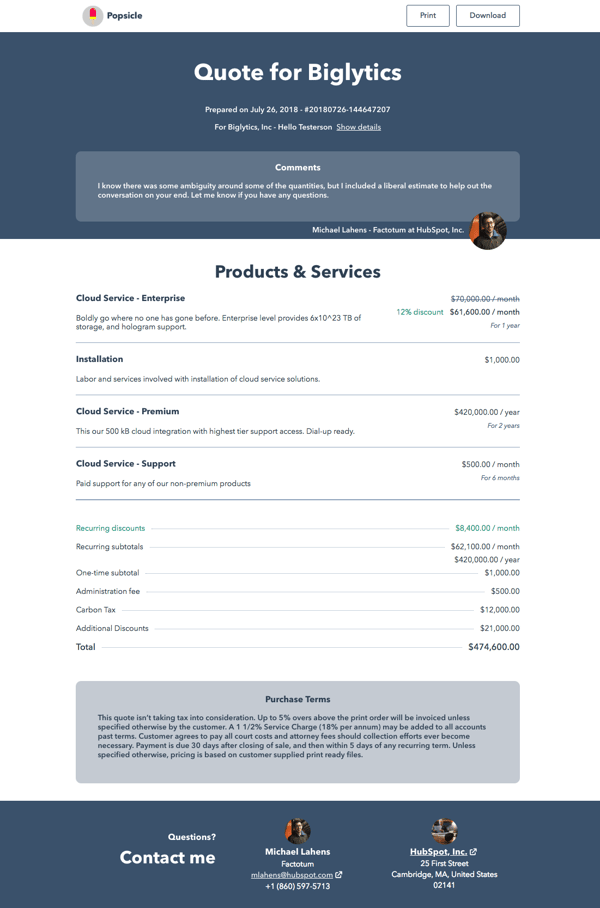 HubSpot meeting scheduling link: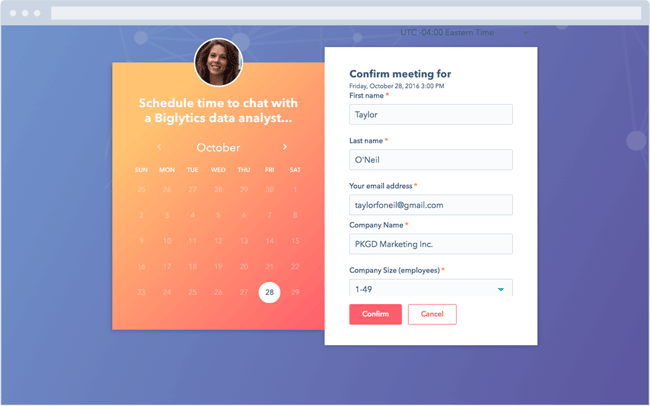 So with all that functionality why would you want to upgrade?
What do you get when you upgrade to a paid solution?
First off - a quick note - all the paid HubSpot CERM upgrades are called 'HubSpot Sales', and not 'HubSpot CRM'.
Although just aesthetic, one great perk of upgrading to a paid solution is that the HubSpot branding your clients can see is removed. This is most relevant for the website live chat, meeting scheduling, and quotes.
Here's what you get as you upgrade to paid from HubSpot free CRM to HubSpot Sales Starter and then move up the paid HubSpot CRM stack.
HubSpot Sales Starter:
Starting at $40/month for 2 users
Everything in Free
Simple automation
Goals
Conversation routing
Multiple currencies
Rep productivity performance
HubSpot Sales Professional:
Starting at $400/month for 5 users
Everything in Starter
Deal stage, task, and lead rotation automation
Sequences
Teams
Custom reporting
Phone support
HubSpot Sales Enterprise:
Starting at $1200/month for 10 users
Everything in Professional
Custom objects
Predictive lead scoring
Playbooks
Forecasting
Recurring revenue tracking
Free HubSpot CRM: Use cases
If you fall into any of the following use scenarios, then HubSpot CRM is free for you. If you don't, take out your credit card and upgrade to HubSpot Starter, Professional or Enterprise.
Scenario 1:
You want somewhere to store your contact database, including contacts and companies. You want to be able to segment your database, integrate to your Gmail, GSuite and Outlook, and to track any email conversation you have with any of your contacts permanently in your CRM.
Scenario 2:
In addition to the above functionality, you want to keep track of opportunities and deals in a single pipeline, and to manage your sales process by moving your deals down a sales funnel.
Scenario 3:
In addition to scenarios 2 and 3 above, you want your team to track conversations and meetings in the CRM. You want this to happen automatically directly from their email and calendar applications. You also want to keep track of their activities and track their sales process by moving deals down the sales funnel.
All these scenarios can be managed with the free HubSpot CRM. HubSpot free CRM will run an entire sales team and company. It will do this with some very useful (and free) email tracking, reporting, templates, website pop-up forms and website live chat.
So why is HubSpot CRM free?
HubSpot's additional products, including Marketing Hub, Sales Hub, Service Hub and CMS Hub aren't just integrated with HubSpot CRM; the CRM is the underlying database (and foundation) that powers all of these products.
This means that when you add these products into the mix, they'll be seamlessly integrated with your CRM data and ready for super fast deployment and success.
HubSpot presents its product set like this, with the CRM in the centre: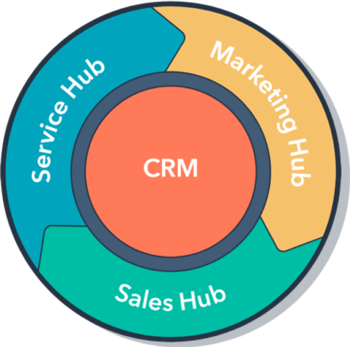 However, this is a better way to see how the products will fit into your clients' acquisition or sales process: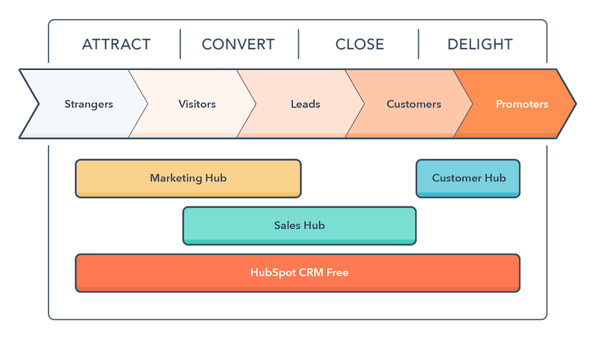 HubSpot offers their freemium CRM model because they know when their clients see the benefits from the free CRM, they will likely upgrade to a paid solution to gain even more functionally and benefits.
Wrapping it up
This frictionless upgrade path from freemium to paid is a very clearly thought out product matrix from a super slick software firm. However, this should not discourage you from using this really great free product. Too many companies still use bloated Excel spreadsheets for sales pipelines and contact storage! Every single one of these businesses should scramble to use this free tool from HubSpot.
Need more info? Check out this articles on what CRM to choose in South Africa.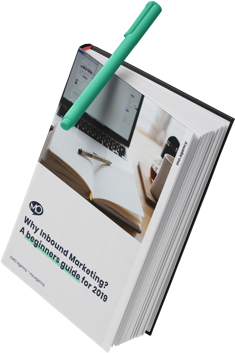 Inbound Marketing
Get more out of your digital marketing
Fill in the form and learn why Inbound is the only way to get high-quality leads.
Welcome to the MO Agency blog. Here you can find resources on Digital Marketing, HubSpot Inbound Marketing, Web Development & Brand Strategy.