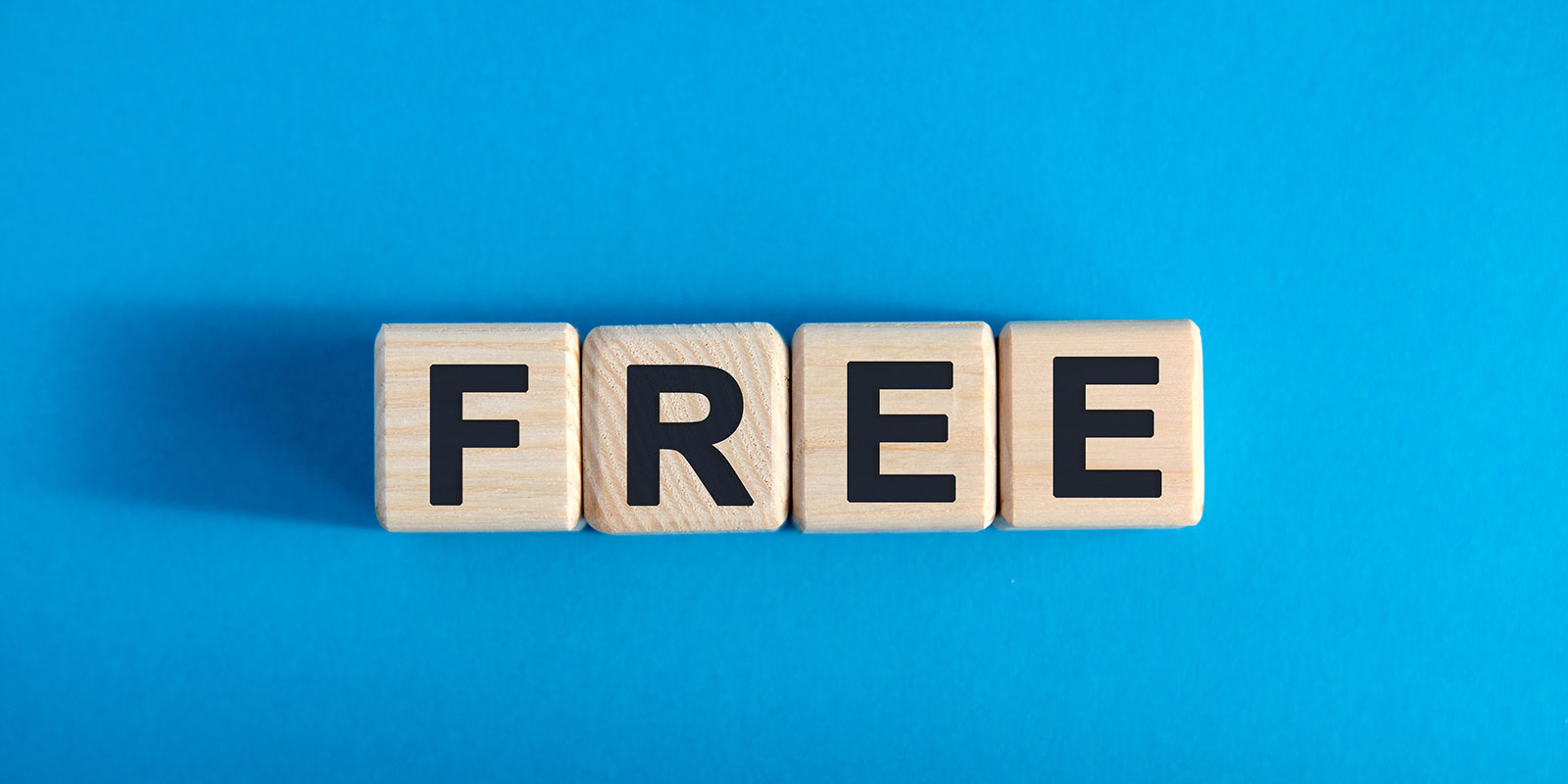 CRM
HubSpot CRM: Is it Really Free Forever?
HubSpot CRM is free! Seem too good to be true? Why is HubSpot CRM free when all the other customer relationship (CRM) tools are rather expensive, and certainly not free? Think Salesforce CRM, Microsoft Dynamics CRM, and even Pipedrive.
What is HubSpot CRM?
HubSpot CRM is a customer relationship management (CRM) software that helps businesses manage and grow their customer relationships.
It includes various tools and features such as contact and lead management, email marketing, sales automation, and analytics.

The software is free to use, but there are also paid plans that offer additional functionality.
HubSpot CRM is designed to be easy to use and integrate with other software, such as marketing and sales tools.
Is HubSpot CRM free? Yes, the CRM is free, but...
What if I told you that to hit your sales targets and keep all your customers happy - all you needed to do was:
Organise all your contacts, deal pipelines, and tasks;
Get notified the moment a lead opens your email;
Track and manage relationships with your prospects.

What if I told you that you could do all of this with free HubSpot CRM?
And that there is no need to shell out money for other paid solutions.
HubSpot's free CRM is not a trial. No credit card is required to start using HubSpot CRM. The CRM is 100% free, and you can continue to use it forever. You'll be able to add millions of contacts as well as unlimited HubSpot CRM users.
But, you may want to upgrade to a paid solution at some point.
Below I'll outline what comes in HubSpot free CRM. I'll then cover some reasons you might need to upgrade to a paid HubSpot CRM solution.
What do you get with free HubSpot CRM?
No contract
Contact management
1 x sales pipeline
Email tracking: Get notified when your emails are opened
10 custom properties
Quotes (With HubSpot branding)
Meeting scheduling (With HubSpot branding)
Live chat (With HubSpot branding)
Reporting dashboard: 3 x dashboards, each with 10 xreports per dashboard

Free ad management tools (Google Ads, Facebook Ads, Linkedin Ads)
Additionally, you'll get access to more free tools in the form of HubSpot's other Hubs in the CRM platform:

Free Marketing tools: Email marketing, ad management, website forms and form automation.
Free Service tools: Live chat, ticket pipeline, email templates.
Free CMS tools: Landing pages.
Free Operations tools: data sync for contacts with other platforms. E.g. Mailchimp or Pipedrive CRM.
HubSpot CRM sales pipeline: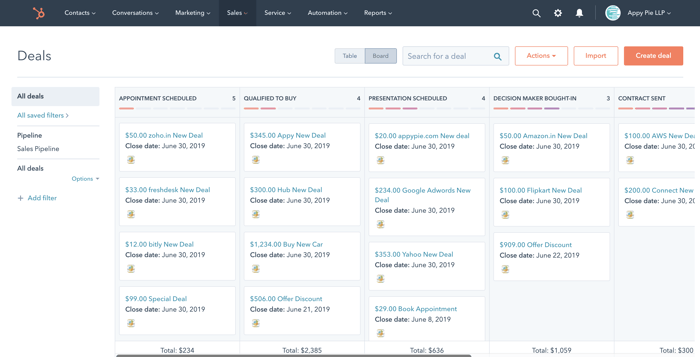 Choose to log emails in HubSpot CRM or to track email opens (Gmail & Outlook):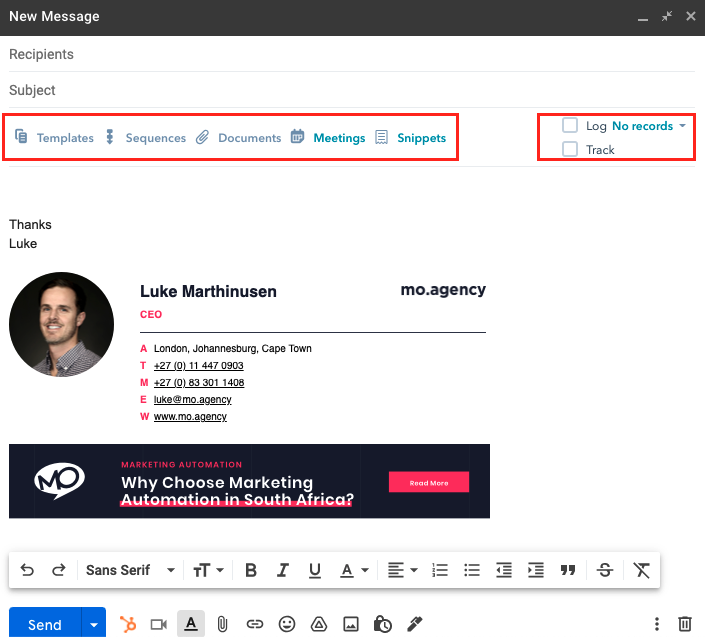 HubSpot quotes: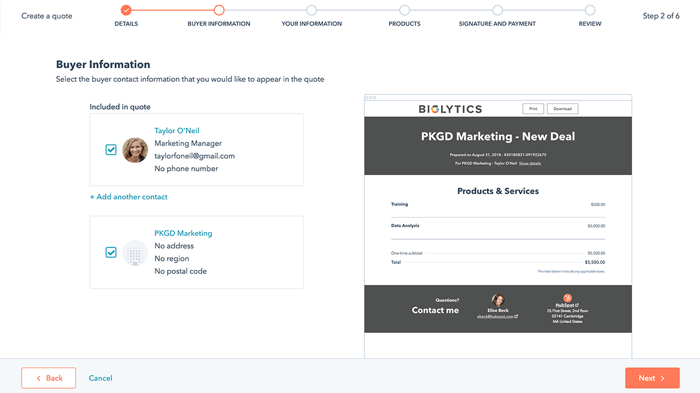 HubSpot quote template: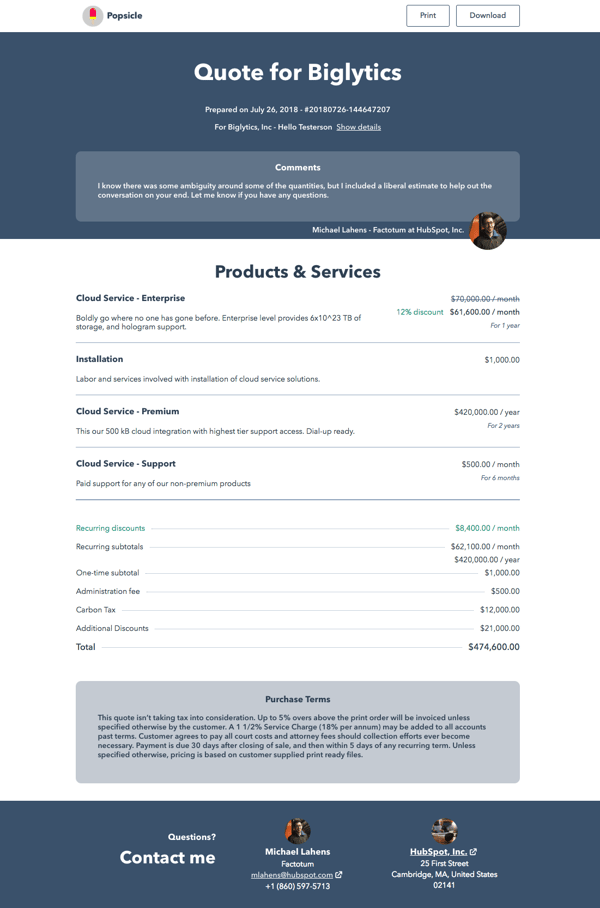 HubSpot meeting scheduling link: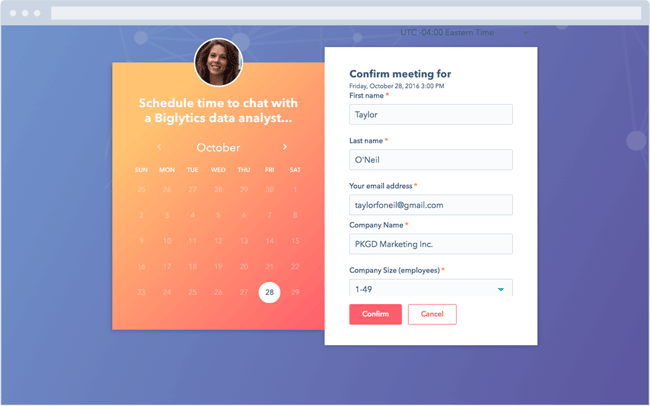 Live Chat for you website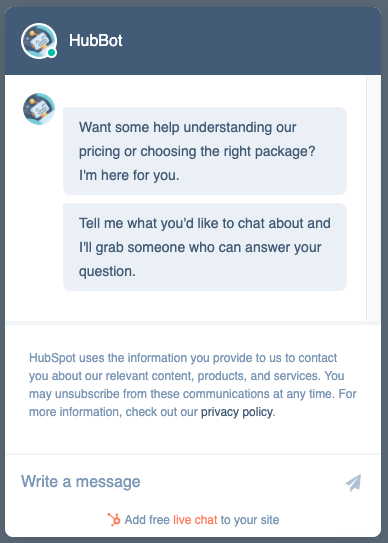 So with all that functionality why would you want to upgrade?


What do you get when you upgrade to paid HubSpot CRM?
So above I answered my own question - Is HubSpot Free? - with a yes. And HubSpot free works great, but you can upgrade to a paid solution to get some extra (but not always necessary) features.
First off - a quick note - all the paid versions of HubSpot CRM are called 'HubSpot Sales Hub'.
Although it's just aesthetic, one great perk of upgrading to a paid solution is that the HubSpot branding is removed. This is most relevant for the website live chat, meeting scheduling, and quotes.
Here's what you get as you upgrade to paid from free HubSpot CRM to HubSpot Sales Starter and then move up the paid HubSpot CRM stack to Professional and Enterprise.
HubSpot Sales Hub Starter:
Starting at €46/month for 2 users, €41/month if commit annually, and paid upfront.
Month-to-month contract
Everything in Free
Sales pipeline x 2
Simple automation
Goals (Revenue only)
Conversation routing
Trigger tasks and email notifications based on deal stage only
Unlimited email open and click notifications
5 currencies
1,000 custom properties
10 dashboards, each with 10 reports per dashboard
Standard reporting: 10 dashboards, 10 reports per dashboard

HubSpot Sales Hub Professional:
Starting at €460/month for 5 users, €414/month if commit annually, and paid upfront.
Additional users can be added one by one after the first 5 users.
12-month contract
Everything in Starter
Sales pipeline x 15
Deal stage, task, and lead rotation automation
Email sequences
Teams, e.g. Enable sales team reporting and team contact/deal visibility (permissions)
Full sales automation (Workflows)
Email Sequences
Account Based Marketing (ABM) tools
Sales forecasting
Playbooks
30 currencies
Custom reporting: 25 dashboards, 20 reports per dashboard
Phone and in-app support
HubSpot Sales Hub Enterprise:
Starting at €1,104/month for 10 users
Additional users can be added one by one after the first 10 users.
12-month contract
Everything in Professional
Sales pipeline x 100
Custom objects e.g. Create an object for motor vehicles if the company is an auto dealer.
Predictive lead scoring
Quote-based workflows for automated quoting (great for software or contract renewals)
Goals (Multiple types)
Recurring revenue tracking
Free HubSpot CRM: Use cases
If you fall into any of the following use scenarios, then HubSpot CRM is free for you. If you don't, take out your credit card and upgrade to HubSpot Starter, Professional or Enterprise.
Scenario 1:
You want to store your central contact database, including contacts and companies.
You want to be able to segment your database.
You want to log email conversations and calendar meetings (Gmail or Outlook) you or your team have with your contacts in your CRM.
And you want to email reply tracking to know when a prospect has opened an email you sent.
Scenario 2:
In addition to the above functionality, you want to keep track of sales deals in a single pipeline and manage your sales process by moving your deals down a sales pipeline.
If you have multiple teams or more than one pipeline, you'll need HubSpot Starter and up.
Scenario 3:
In addition to scenarios 2 and 3 above, you want to add a chatbot to your website.
And you are happy with basic non-customisable reporting on your gross numbers over a customisable time period.
And you require 10 or less custom CRM properties.
All the above scenarios can be managed with the free HubSpot CRM. HubSpot free CRM will run an entire sales team and company. It will do this with some very useful (and free) email tracking, reporting, templates, website pop-up forms and website live chat.
Why is HubSpot CRM free?
HubSpot wants you to upgrade to a paid solution. As explained above, you don't always have to upgrade. Regardless, let me explain HubSpot's business model.
HubSpot's additional products, including Marketing Hub, Sales Hub, Service Hub and CMS Hub aren't just integrated with HubSpot CRM; the CRM is the underlying database (and foundation) that powers all of these products.
This means that when you add these products into the mix, they'll be seamlessly integrated with your HubSpot CRM data and ready for super-fast deployment and success.
HubSpot presents its product set like this, with the CRM in the centre: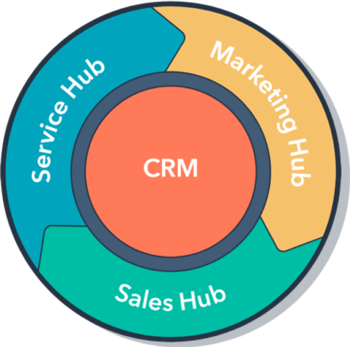 However, this is a better way to see how the products will fit into your clients' acquisition or sales process: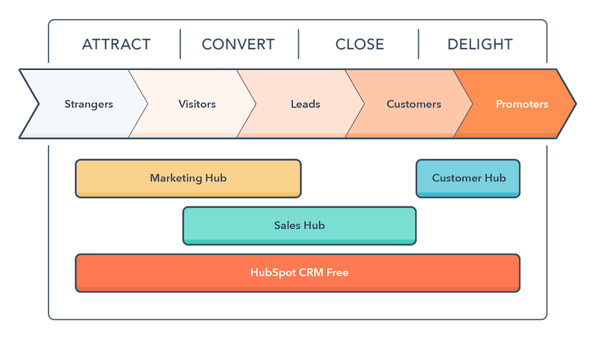 HubSpot offers a freemium CRM model because they know when their clients see the business benefits from the free CRM, they might well upgrade to a paid solution to gain even more functionality and benefits.
The great thing is - it's your choice if you want to go further down the rabbit hole with HubSpot. My recommendation is to always make this call based on the current ROI. Even if you're using the free HubSpot CRM, there is still a time and effort cost to implementing and maintaining the CRM.
Because you're using the software already, you can make a very informed ROI-based decision. We think that's a very compelling offer.
And that's why I personally recommend free HubSpot CRM to all businesses without a CRM system. What have you got to lose?
Wrapping it up
HubSpot's low friction upgrade path from freemium to paid is a very clearly thought out product matrix from a super slick software firm. However, this should not discourage you from using this powerful free CRM. (Heck, and staying with free HubSpot CRM forever!)
Too many companies still use bloated Excel spreadsheets for sales pipelines and contact storage! Every one of these businesses should scramble to use this free tool from HubSpot.
Need more info? Check out this article on What CRM to choose?
Welcome to the MO Agency blog. Here you can find resources on Digital Marketing, HubSpot Inbound Marketing, Web Development & Brand Strategy.