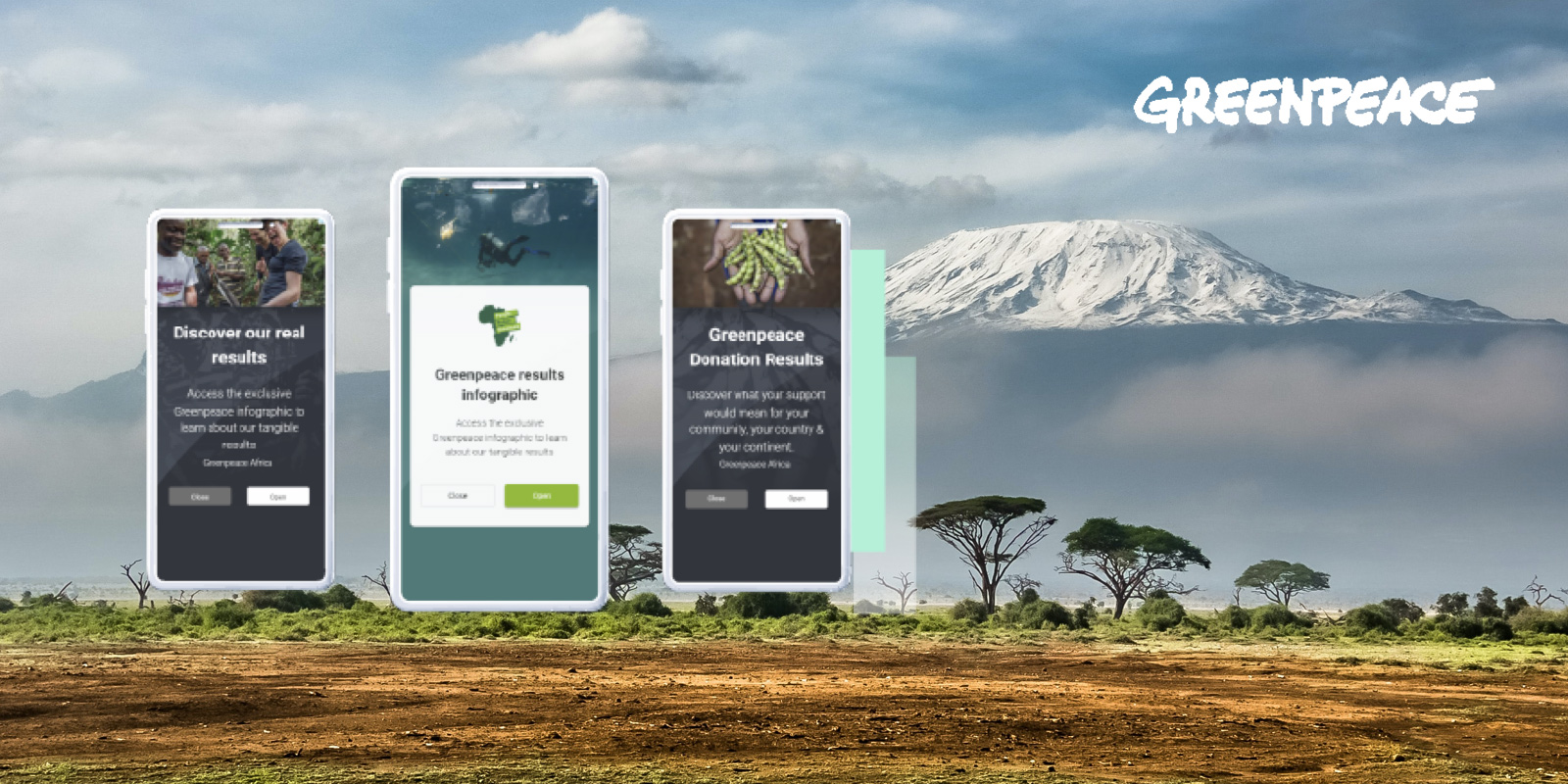 Inbound Marketing | HubSpot
Greenpeace: Generating new donors to help the environment
Overview
MO Agency worked with Greenpeace, an independent environmental campaigning organisation, to help them generate awareness of their environmental efforts and attract new donors. This is how working with MO Agency transformed Greenpeace's marketing strategy and boosted their campaign results.
Challenge
For Greenpeace to make the most environmental impact, they rely on monthly donors. They came to MO Agency for help building a comprehensive marketing strategy that would expand their audience, reach, and generate donors.
Analysing their existing efforts, we identified that although the outbound approach employed was effective and the content was sound - something was missing…
We identified that we needed to produce content that bridged the gap between their massive annual reports, which are wonderfully comprehensive and transparent, and their short-form blog content.
We needed something that one could get through in a few minutes rather than a few hours but still touched on all the focus areas. We came up with the headline idea: How local support translates to local solutions. You can view the landing page and download the infographic here.
With many non-profits and environmental organisations attracting a similar audience, Greenpeace needed a strategy that would stand out and provide enough insight into their impact to attract a higher tier of donors who typically don't have a lot of time on their hands.
Primary goals
Build an inbound marketing strategy to increase awareness of Greenpeace
Build a content marketing strategy to increase organic awareness
Capture leads with an informative results infographic
Nurture leads to convert monthly donors
Solution
Overview of the inbound marketing strategy
Our solution centred around the inbound marketing flywheel where we address the need for expansion of the Greenpeace audience base. We achieved this through educational content marketing, promoted content as well as supporting organic content.
This newly acquired audience was then nurtured through engaging content, especially on their social platforms. We encouraged them to share their details, as well as the topic closest to their hearts using a dropdown, in exchange for a results infographic on the impact Greenpeace is having. These leads were further nurtured and encouraged to become donors through highly targeted messaging.
Awareness strategy
Phase 1 consisted of a set of Facebook and Google ads promoting a results infographic on the impact Greenpeace is having on the environment. This addressed one of their major challenges of audiences not being sure if Greenpeace was actually achieving results with the money received from donors.
These ads targeted their top personas built on the location, interests, role models in the industry, charity/ causes, and demographics.
Lead generation strategy
The infographic used to capture leads was locked behind a form on a strategically designed landing page. The form collected prospect names, email addresses and the environmental issues they are most interested in supporting.
The advent of the 'What interests you most?' dropdown turned out to be excellent for conversion rates (because agents reaching out to prospects understood them better) but it also guided a far more personalised and effective nurture journey down the line. This is critical for a solid inbound campaign.
The campaign was consistently updated and targeting adjusted based on the responses and analytics collected throughout both phases of the campaign.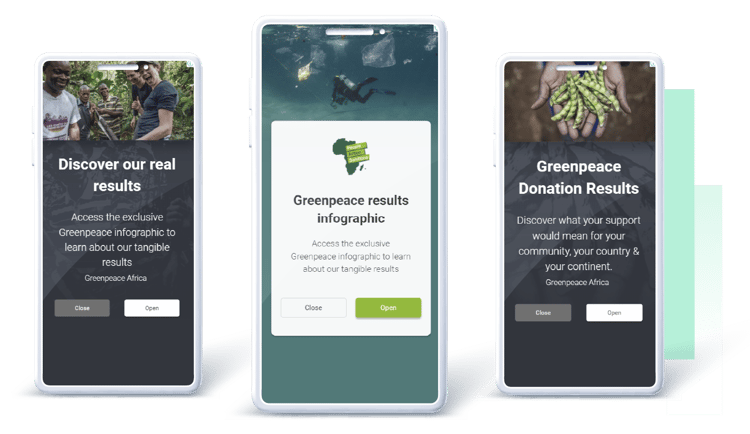 Results
During the campaign, we generated 901 792 paid impressions which brought in 22 523 campaign link clicks/ landing page impressions. The landing page generated 428 sales qualified leads which converted to 14 new monthly donors in the first month. The donor base from the campaign has grown significantly since then.

As we ran the campaign we were able to bring the cost per lead down from R90 to R34 when we transitioned to Facebook ads alone, utilising the instant experience and built-in lead capture forms.
The campaign was a success and provided valuable insights to be used for future campaigns. This information also helped Greenpeace further understand its audience and their interests.
Impact
The data collected from the form submissions identified which global issues their audience is most interested in. This information highlighted which areas they should focus on to generate more donors.
We will continue running data-strengthened, Inbound-donor-campaigns using the wealth of insights we're generating. We're also producing new video content and enhancing Greenpeace's Customer Relationship Management from a tech-stack perspective to improve omnichannel engagement.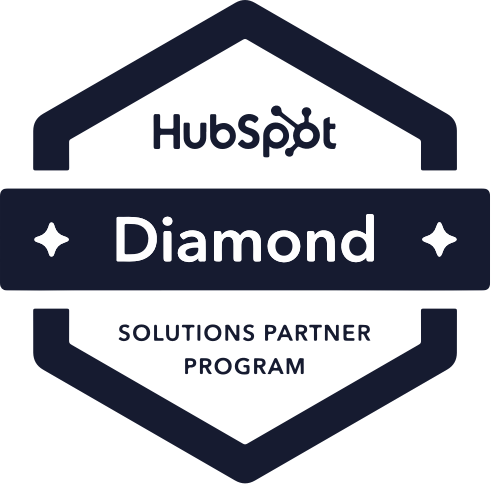 MO Agency supports visionary leaders to succeed with HubSpot