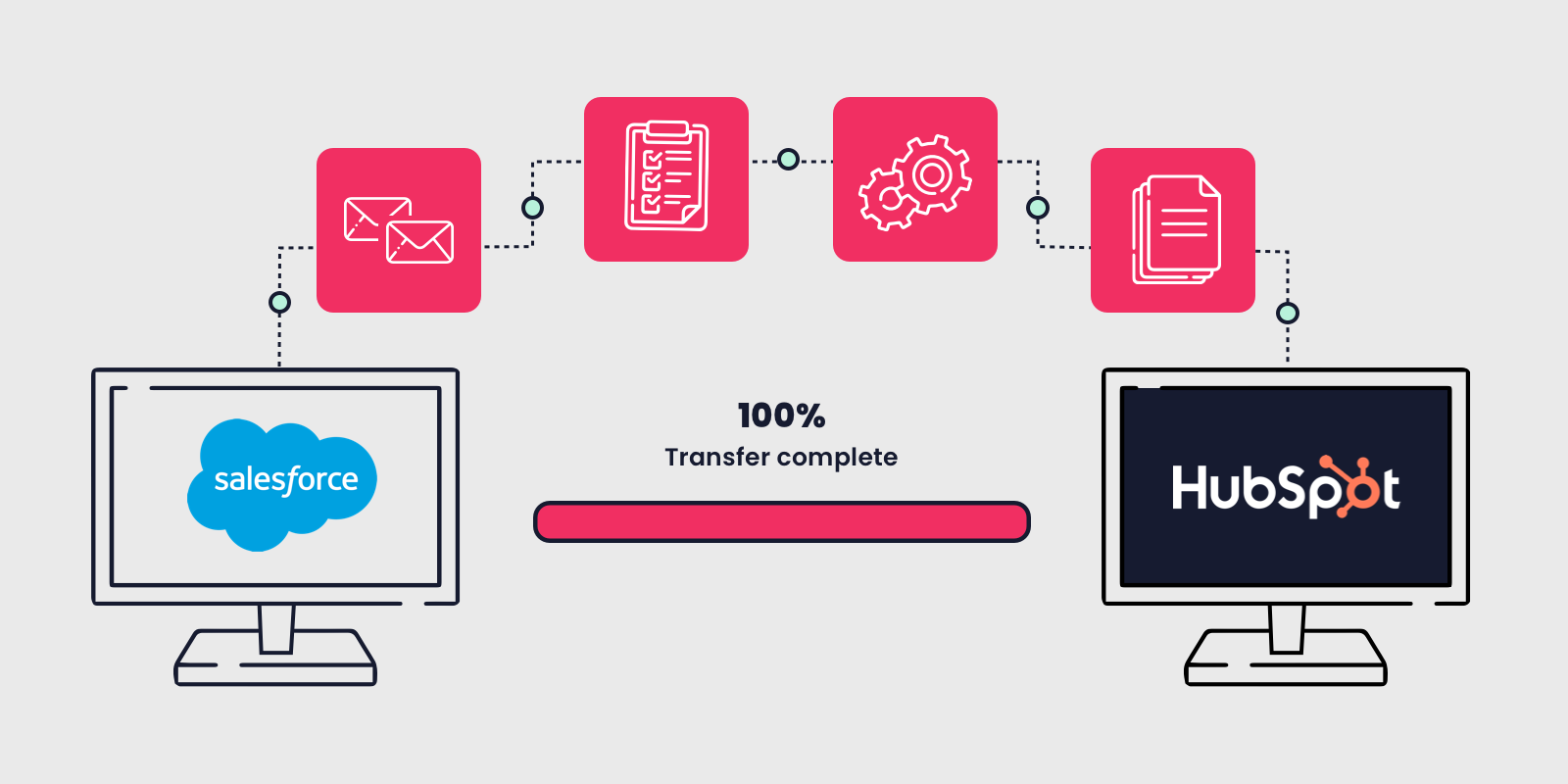 HubSpot
Migrating MECAD from Salesforce CRM to HubSpot
Overview
MECAD came to MO Agency with the need to move from Salesforce to HubSpot. They wanted to move from their two instances of Salesforce into HubSpot and move their entire ecosystem into one central hub of truth.
About MECAD
MECAD is the largest certified SOLIDWORKS partner in Africa and provides CAD software technologies to help solve engineering and development challenges to a wide range of engineering and design departments and companies in the region.
The challenge: Migrating from Salesforce CRM to HubSpot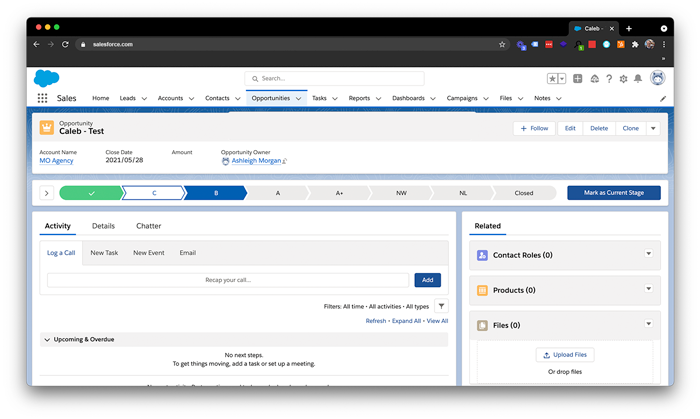 MECAD has two business divisions, so when they signed up for Salesforce, they were advised to set up two Salesforce portals.
Unfortunately, this created difficulties with segmented data and teams doing double and misinformed work. Not to mention duplicated data across both Salesforce CRM portals.

These two Salesforce CRM instances needed to be combined into one HubSpot CRM instance and the many third-party tools they had within their ecosystem to either be integrated or replaced with HubSpot, for example, their ticketing system and their Oracle CRM serial numbers manager.
Lastly, MECAD favoured the tightly integrated HubSpot marketing and sales suites. Salesforce CRM's marketing suite was much more expensive and they were not fans of the solution. Efficient migration to one single HubSpot instance and native integration of HubSpot Marketing Hub made business sense. And the Total Cost of Ownership was less.
Primary goals
Migrate two instances of Salesforce CRM into one HubSpot CRM instance.
Recreate their existing campaigns, templates, and emails in their new HubSpot portal.
Onboard their sales, marketing and service teams.
Integrate their existing tools and systems.
Replace some of their tools with HubSpot features.
The solution
The migration
Our migration process consists of analysis, backup, and data clean up for a successful and error-free migration to HubSpot Sales Hub Enterprise. We set up the portal to match their existing processes as we wanted to alleviate any confusion, simplify training and ensure the switch was seamless and automatic.
We migrated the larger Salesforce CRM instance to HubSpot first, including all the following interlinked associations:
Users
Contacts
Companies
Deals
Pipelines
Notes
Meetings
We then migrated the second Salesforce CRM instance and layered the data over the existing Salesforce CRM instance one data. Prior to the migration, special care was taken with the data to make sure no duplicate entries were created, and all the correct associations between the objects and activities in the list above.
Services setup
In order for their HubSpot implementation to follow and support their existing process, we set up their custom properties to save and categorise all of their custom data in an easy to use and understand system.
Their existing automations were recreated in HubSpot as workflows and sales sequences. As HubSpot has some unique features, we optimised each workflow for advanced personalisation, customisation, and flow.
We set their sales team on HubSpot Sales Hub with all their deals, pipelines, client/lead data and company details to easily pick up where they left off without complicated training.
We had their marketing teams running on HubSpot Marketing Hub with all their campaigns, emails and automations in one convenient place, the processes were optimised with lead handover in mind so that sales can pick up and manage leads quickly and with all the data they needed to provide a personalised experience.
MECAD's support team quickly jumped to HubSpot Service Hub where they were able to continue with their tickets and respond timely to new ones. Their support ticket requests were added to their website for easy access to any of their customers in need of support.
Portal training
We ran onboarding sessions with each department to help them get to grips with the new platform quickly and start working in HubSpot right away. We held regular sessions to answer any questions and help their teams navigate and troubleshoot any issues.
As mentioned, we tried to keep their process the same within HubSpot so their teams got into HubSpot right away with minimal effort.
Our impact
After setting up the portal, we realised that we could set up and automate more to make their and their customers' lives that much easier and better.
Their marketing and sales teams found the following benefits to their new HubSpot portal:
Benefits for their marketing team:
Landing pages:

Landing pages were set up on their website with forms for prospects to book a time to chat with sales.

Live chat:

With the added functionality of live chat embedded on their website, they were able to capture leads even while offline and talk with potential customers live as they move through the website.

Forms:

We set up HubSpot forms that capture key information with custom fields to help automate the qualification process.

Popups:

We added pop up forms to the MECAD website to capture leads when they are ready to convert.
Benefits for their service team:
Subscription and licensing:

The new Service Hub was set up to help their team manage customer subscriptions and licenses to follow up and renew at the right time.
Scaling Businesses: As their customer businesses scale they are properly prepared and informed to suggest changes to their plans and subscriptions.
Ticketing: HubSpot's ticketing system is feature-rich while still being simple for their teams to manage effectively.
Benefits for their sales team:
Quotes:

Forms were added to key pages for prospects to easily request quotes from sales.
Pipelines: Manage multiple pipelines for both business divisions within one portal
Sales automation: Automated follow-ups, email sequences and website activity triggers
Lead quality: Better qualified leads from marketing and automations to qualify leads efficiently.
Contact history: Full contact history from marketing activities and all comms for better personalisation and support.
Final thoughts
After 2 months MECAD was not using any of the other systems, in fact, they cancelled a lot of the old subscriptions and were solely relying on HubSpot now as their main SaaS product. This equated to a massive ROI in time for all the users of the CRM, as well as a massive licencing fee saving.
We continue to dive into their processes and see where HubSpot can come in and make things easier.

PS. We've also conducted a Growth-Driven Design website update process on their website, and have seen significant improvements.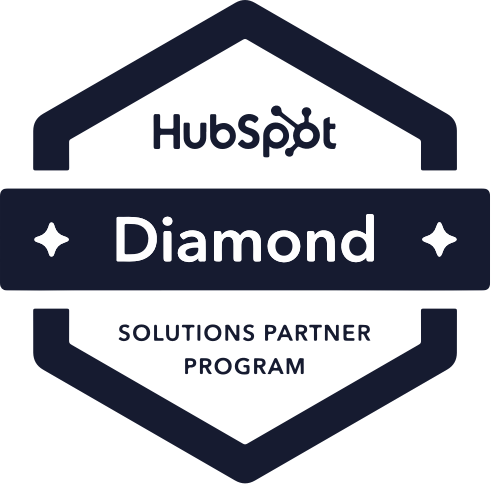 MO Agency supports visionary leaders to succeed with HubSpot