Here is what we've done
Our case studies
A showcase of the latest work we've done for our clients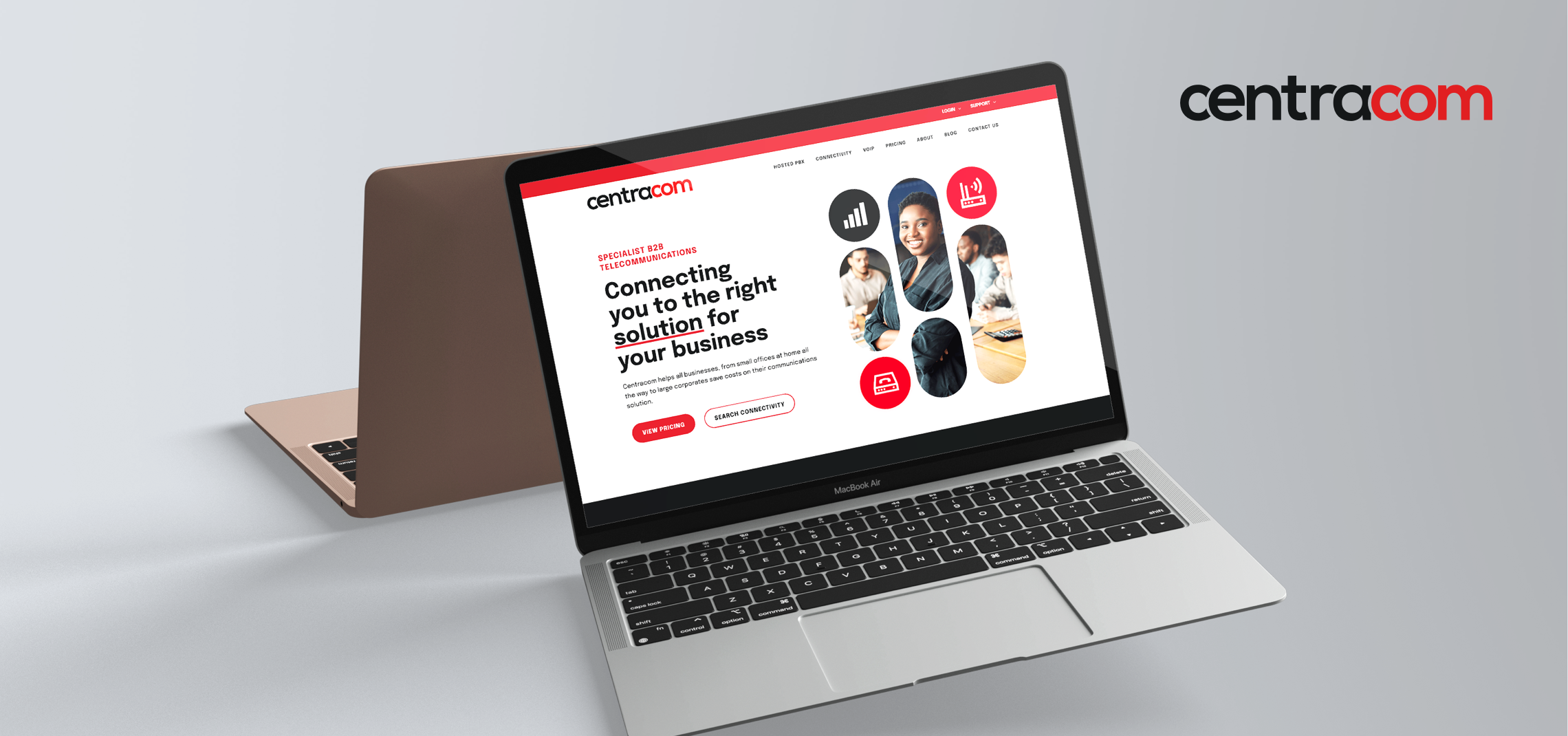 ← Back to case studies
Centracom GDD website project
Web Development
Centracom helps mid to large-sized businesses save money on their communications and telephony. Centracom offers various products and services to help customers keep connected.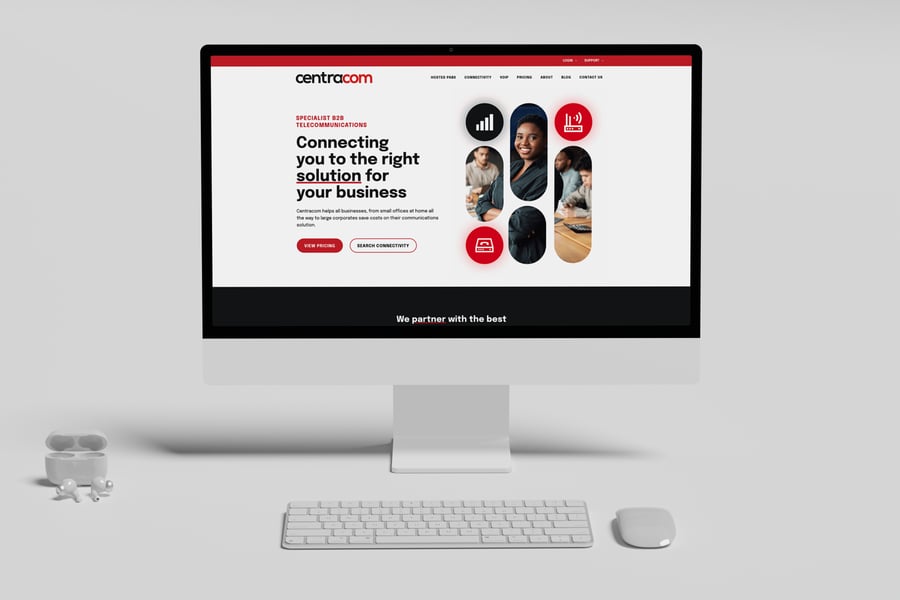 The brief
Centracom approached MO Agency to redesign their WordPress website. Centracom's website was sprawling, with multiple pages of content and an outdated UX and UI. Since the website was built a few years back, Centracom's go-to-market strategy had evolved.
The Centracom management team wanted the new website to present their current go-to-market very clearly to dovetail with the current sales team push.
MO Agency suggested an Agile approach to the website redesign called Growth Driven Design (GDD).
Why Growth-Driven Design?
This Agile approach to web development allows us to quickly launch a website that is better than the current live website, however, it's not the final website. This interim website is called a Launch Pad or MVP (Minimum Viable Product).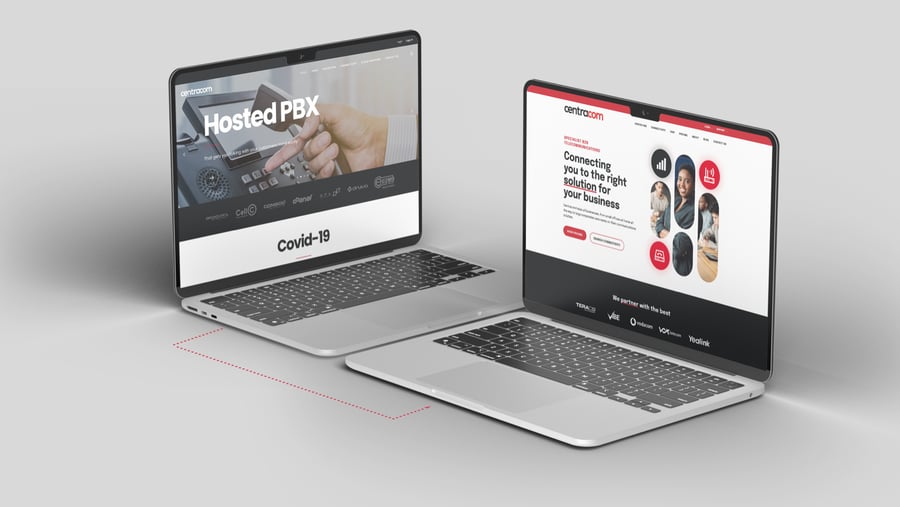 The challenge
Overhauling the website was not an easy task. We had to work closely with the Centracom team to ensure that the website remains informative and relevant in a highly competitive Telecommunications industry. All the while presenting a differentiated go-to-market product and service set.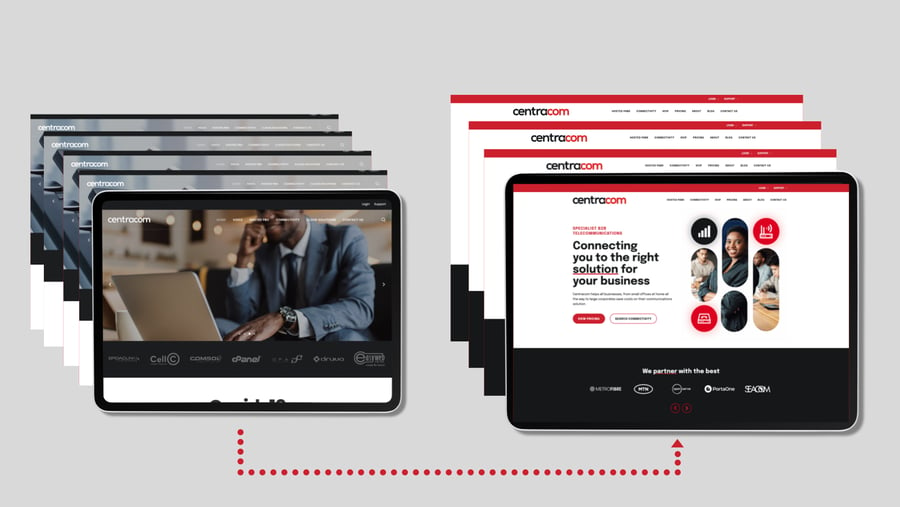 We were tasked with significantly downscaling the number of website pages to focus on the pages that perform the best - which aligns with the Launch Pad of our GDD process — Data-driven decisions.
Due to the highly competitive nature of the Telecommunications market, we had to ensure that the Centracom website stands out from the rest.


Primary goals
The goals we set out to solve at the start of the project:
Launch quickly

Increase website traffic

Increase quality leads by improving the UX of the website, ultimately converting it into sales.
The solution
Launchpad
The solution to these challenges was a growth-driven design (GDD) approach. GDD allows us to quickly launch a website that is better than the current website.
Based on the website's analytics data, we are able to make informed decisions on which pages to focus on first.
A minimum viable product (MVP) is a version of a product/website that goes live as quickly as possible, with enough features to be very usable by users who can then provide feedback for future website enhancements.

Value adds
We onboarded the Centracom team on HubSpot Starter Suite to help manage the volume of leads.
We also launched a lead generation campaign — although early days, the campaign seems promising.

1st Sprint after Launchpad
In the first sprint after launch - we integrated a custom tool developed by Centracom to locate the best business fibre provider in a business area.
Adding this to a sprint, and not the launchpad took the pressure off the website build and got the site live quicker. It also allowed both teams to focus on the Pin drop tool only clearly.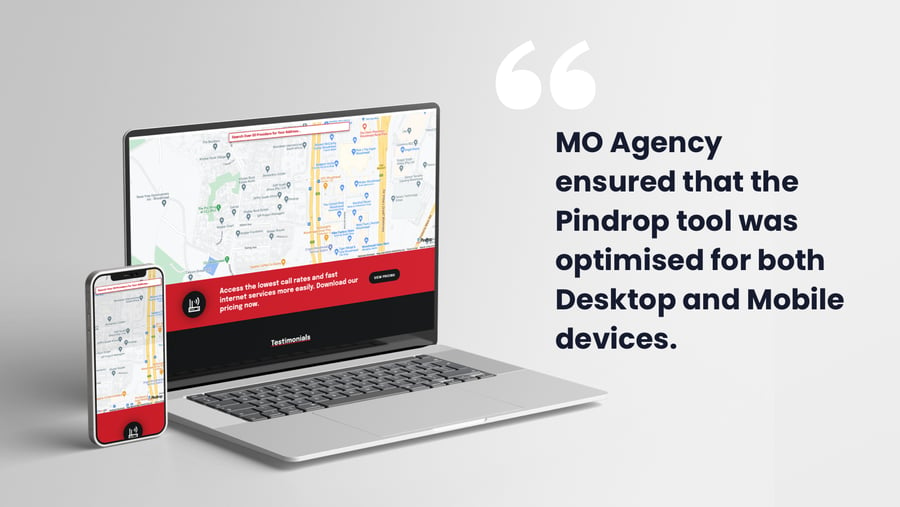 Integrations
Centracom launched a custom-built connectivity solution-finding tool — known as PinDrop. The PinDrop tool was added in sprint one.
Many of Centracom's direct competitors are already using similar tools. We had to ensure that the PinDrop tool provided a better, user experience and satisfaction upon launch.
We made sure the tool works equally on mobile and desktop devices. The competitor's tools only worked effectively on desktop.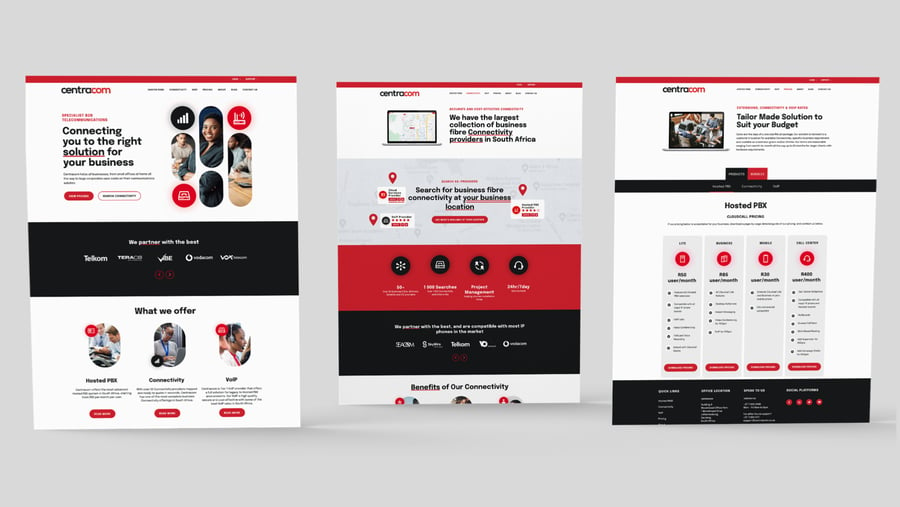 The results
The new website (launchpad) went live in four months and optimisations were completed within the next three months.
The website's health improved from 71% to 97% within one month of launching, and maintained 97% over the following six months.
Within three months of launching, the website added 263% more users than it had previously (from 1 900 to 5 000).
SEO enhancements increased organic search traffic 278% within three months of launching.
188% increase in website page views, from 8 000 to over 15 000 within three months of launching.
Enhanced website user engagements by increasing page scrolls and button clicks.
50 high-quality leads generated through the website within twomonths post the launch (8.2% conversion rate) and a further 113 new leads within six months of launching.
Clients
We've got your industry covered
Pricing
View our pricing
Our pricing for strategic and support work is based on a credit system, which means you'll never be asking your agency again. Only pay for deliverables and not the time it takes us to deliver them.