Content
For the Care for Wild campaign, we produced a campaign for video and image-based social media promotions. We appealed to the public with clear messaging about how donations would help rescue, rehabilitate and release rhinos orphaned by poaching. As a result, we gained high levels of engagement.
Video is the best channel for generating an empathetic response to a marketing campaign.
Following this success, we created content for the World Rhino Day campaign involving a microsite, video, banner copy for a takeover of Mail & Guardian and emailers. With urgent messaging on Mail & Guardian's website and the microsite we created, content centered on Investec's Rhino Lifeline story and lots of momentum was generated.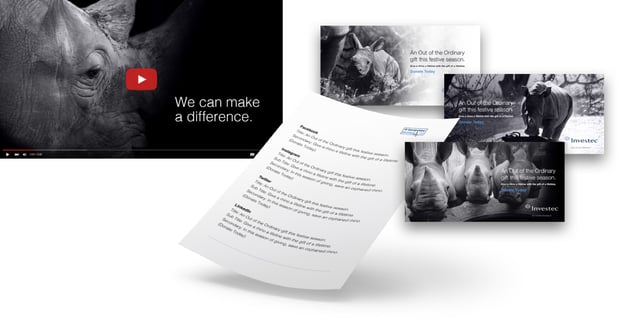 design
Our design team pulled on the heartstrings with designs that took visitors on an emotional journey involving the current crisis of orphaned baby rhinos due to rhino poaching. We created social images and videos for the Care for Wild campaign. For the World Rhino Day campaign, we produced emailers, display ad banners, video content and developed a whole microsite.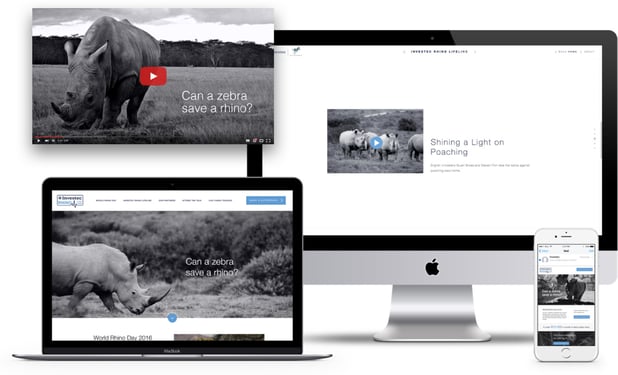 RESULTS
For both campaigns, we made sure that all the assets produced were of the utmost quality and took visitors on a visual and emotional journey. We shared the story of the plight of baby rhinos and the state of rhino poaching and how vital support is. People were empathetic to the cause and we saw genuine interest and engagement as a result.