You might say that content marketing is all about, well, content. The more you create, the better. And the more content we get out there, the better the numbers will be.
From designing and rolling out many campaigns and projects (across a number of clients), we have seen that only focusing on hitting the numbers does not always achieve any results. And even if you hit the right numbers, what do the numbers mean for the bigger picture, the business.

Focusing on getting the right content in front of the right customer, is the best way of getting the results you want and achieving marketing objectives.

With the launch of Investec's brand campaign and the focus on being client-centric, this is a must in the way we do things.
So, how do we do goal setting at MO Agency?
I thought you might find it interesting to use the Investec Road to Wellington campaign from 2019 as an example of how we set SMART goals and worked to achieve these goals.

Keep in mind that this methodology should not only apply to a big campaign like this, but can be applied to even the smallest social campaign.

SMART goals are realistic, quantifiable and focused targets. They are guidelines that will help set up realistic goals while staying true to the nature of the Investec brand, being client-centric.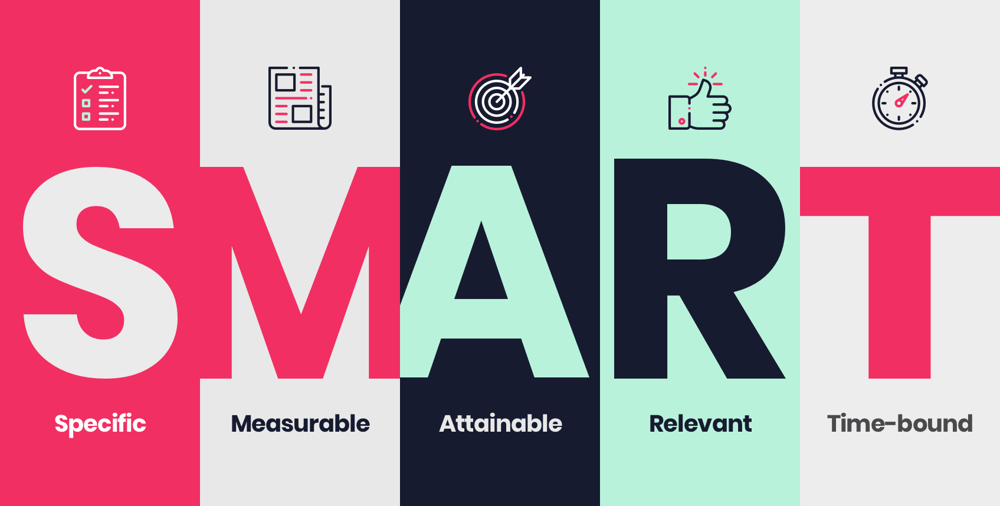 How do SMART goals work:
Specific
Choose the particular metric you want to improve. This can be visitors to your site, leads generated by the campaign, or converting leads into customers. Identifying what each team member will work on also helps keep goals specific.
Measurable
Make your goals measurable and quantifiable. As an example, we want to achieve X percentage increase in visits to the blog, increase social post interaction by Y or increase our lead count by Z.
Attainable
It is crucial to make sure the goals are achievable. If the campaign we are working on increases website traffic by 5% this month, let's aim for a 10% increase next month. A 50% increase, for example, would be unattainable. It is also good to base these metrics of our own available analytics and not follow industry standards. Investec is unique, and so should the marketing campaigns and goals be.
Relevant
Let's take a step back and think about why we do what we do. Are the campaigns we are rolling out aligning with business goals? As an example, will the followers we are gaining on social platforms increase revenue? Before you say 'we are marketers and our responsibility is to market', your efforts can significantly impact the drive of leads becoming customers. Think of how relevant our campaigns are to the business, but most importantly, our customers.
Time-bound
Most of the work we do as marketers are driven by timelines and processes. So needless to say, proper planning helps you make consistent progress and can be crucial for measuring success. If we measure the success of a campaign while it is running, it gives us the opportunity to optimise and test to ensure we maximise the chances of success.
Let's use the Investec Road to Wellington campaign as an example:
The goal: Build a unique audience that engages with Rugby-related content. By leveraging a list of 80,000 client details, we engaged clients by using an automated email journey, social media campaign and links on specific web pages on the Investec website. These pages also included lead forms for non-clients that were not able to take part in the competition and were used for lead generation.

The entire competition was automated end-to-end via email for the full seven week period and from the results below, it was clear the content was engaging, with clients playing multiple times.
In turn, the same campaign mechanics was also applied to an internal Rugby campaign that also proved to be a success.

One of the reasons I believe this campaign was a success is because of the goal setting that was done, making sure we were specific in what we wanted to achieve, measuring the campaign metrics through multiple platforms, the goal was definitely attainable, it was relevant to the Investec brand and customers and lastly, we regularly measured the campaign progress.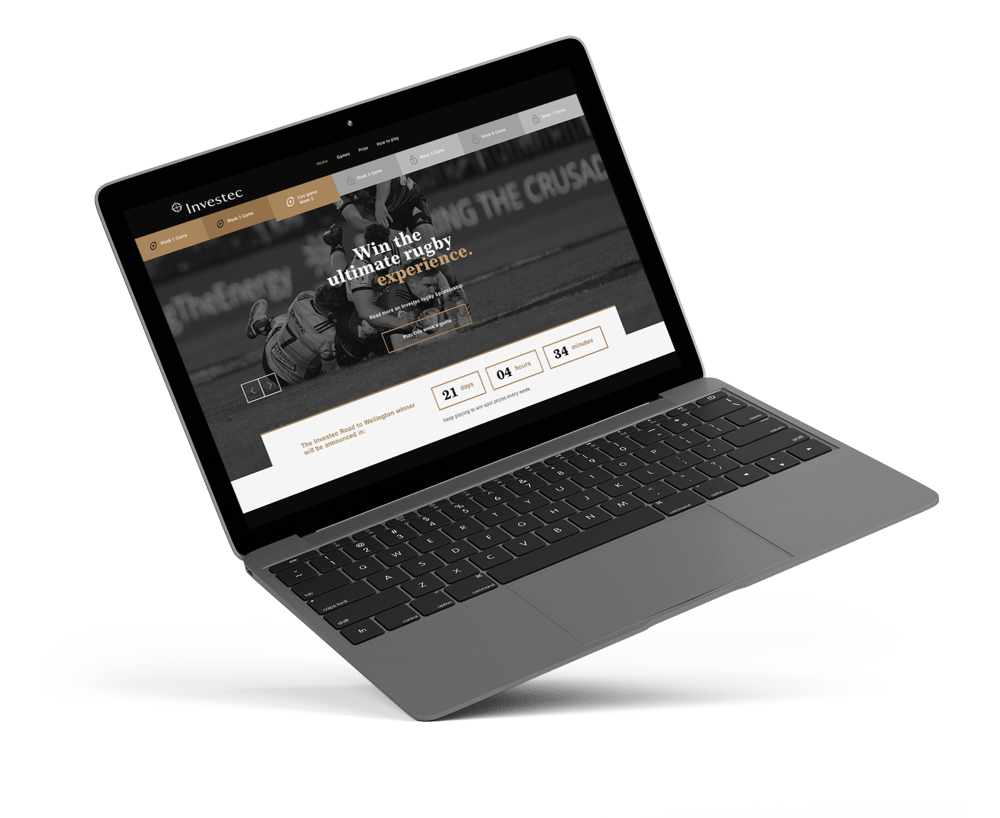 Campaign Results:
Total unique entries 7,909
Entry list across 7 weeks for unique clients 27,754
Total game plays 47,854
Total visits to the site 52,383
Page views 252,320

Thank you for reading this article. If you are interested to have a discussion with me around goal setting, please get in contact or click here to book a call with our team.