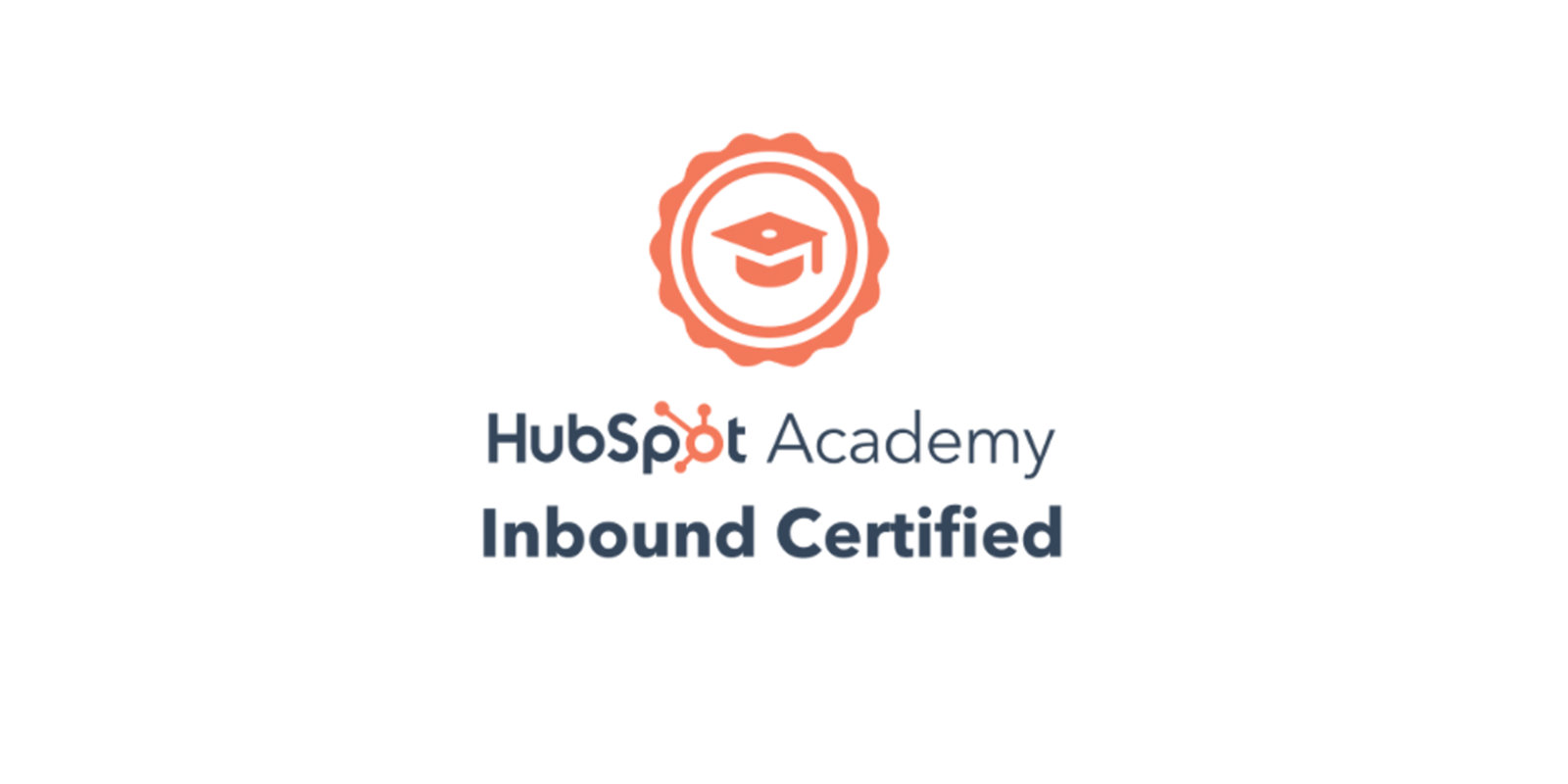 Inbound Marketing
How to get your HubSpot Inbound Certification in South Africa
Does HubSpot's CRM (Customer Relationship Management tool) appeal to you?
If so, you're on the right track and we can help you out with how to do this, in this blog post. This is even more relevant if you're based in South Africa, as we at MO Agency are also one of the only local HubSpot partners, and can assist you.
What is HubSpot's Inbound Certification?
HubSpot's Inbound Certification is a free online marketing course that helps you stay on top of the latest trends in the world of Inbound Marketing. All you need to do is set-up an account with HubSpot and click on the graduation cap, or go to http://academy.hubspot.com. Just click on "Get Certified" and your journey will begin.
The free inbound training for the HubSpot Inbound Certification consists of 12 classes varying between 10 to 45 minutes each. Within the course, content covered teaches you, according to HubSpot, to:
"Attract visitors with content and website optimization, how to convert visitors into leads, close leads into customers and then delight those customers into promoters. Each class covers the high-level best practices and fundamentals of these individual components of the methodology."
After covering all the material, you'll need to take a 60-question long multiple-choice test where you'll be tested on everything you've learnt about.
The HubSpot Inbound Certification is so worthwhile ,especially in South Africa, where HubSpot is very underutilised as a marketing automation and customer relationship management tool. Add to this that the certification is also free and available to everyone, and you're winning. Therefore, we highly recommended studying and attempting the test, especially if you're from South Africa and new to the HubSpot platform.
Step 1: Watch all the HubSpot Inbound Certification videos
The videos in all of your HubSpot classes are essential viewing. Of course, you can skip around the videos if you find yourself getting bored of the professors. But often, the videos help to explain points and theories, which you may find confusing from just reading in the notes and study guides HubSpot provides you.
Step 2: Take the quizzes to evaluate your HubSpot knowledge base
At the end of each section is a quiz, which you can take to test out your inbound marketing knowledge of the HubSpot platform, and the underlying concepts of the inbound marketing methodology. Some of the questions in each quiz will be similar to those in the final test you take at the end of the course. Therefore, it's wise to pay attention and identify areas where your knowledge base needs to be refined.
Step 3: Study the slides and study guide
At the end of each video, you'll notice there's a resources section. This is something you should be taking fully advantage of for the HubSpot Inbound Marketing test. Within this section, you can download slides from the classes, as well as study guides to assist you in reviewing the material at a later date. All the assets displayed in the video classes are available in this section. So, download them and be prepared for the Inbound Marketing certification.
Remember that the test is also open book, so these are great resources if you're stumped on a question while taking the actual test.
Step 4: Take HubSpot's Inbound Certification test
Following hours spent scanning the video classes and taking quizzes, it's now crunch time! As a result of all your studying, you should be prepared for the task ahead. Remember it's not as scary as it appears, and you have plenty of time to mark questions you're struggling for review when you finally get to the end of the test. Even if you fail the test, you'll be able to see where your weaker areas are and can re-take the test in 48 hours. But just take your time and try your best!
We wish you all the best in your first attempt at HubSpot's Inbound Marketing Certification test! If you need any help, you can always contact us as at MO Agency, as we're one of South Africa's only HubSpot Partners.
Welcome to the MO Agency blog. Here you can find resources on Digital Marketing, HubSpot Inbound Marketing, Web Development & Brand Strategy.