Inbound Marketing Campaigns Take Content Marketing to the Next Level
In essence: Inbound Marketing is about being found by your prospects through helpful content and putting intelligent systems in place to vastly increase the amount of new business you get through it.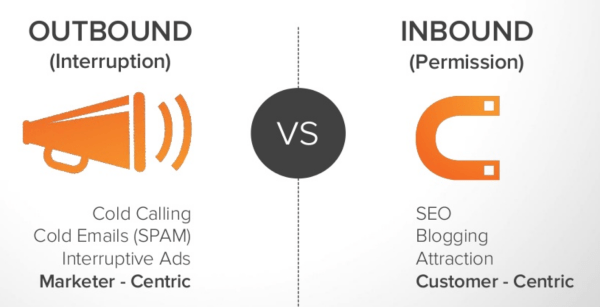 Focused on thought leadership, Inbound Marketing content revolves around buyer personas. As inbound marketers, we talk about buyer personas instead of market segments because buyer personas more effectively define personality, goals, appetite and behaviour.
Once we have a clear idea of the target personas, we'll start developing a content strategy inclusive of free content like blogs and hopefully videos as well as gated content. Referring to 'deeper-dive' information, gated content is locked behind a form on a landing page, which asks prospects for their contact information and gathers lead-qualifying info. When submitted, prospects gain access to download an eBook, infographic, whitepaper, interactive tool ect.
In summary: a content strategy that fits under an ideal Inbound Marketing campaign includes a constant flow of free content that's educational and entertaining while pointing towards the more valuable gated content. As far as all this content is concerned, think about headlines involving industry trends and how to take advantage rather than blatantly focusing on products, services and your brand.
A great Inbound Marketing content strategy places products and services more subtly within and around helpful content, and when done right this method is far more powerful because it adds value to the prospect's life before asking for anything - even if they don't end up buying. This method builds trust and far stronger relationships than traditional marketing efforts.
Inbound Marketing Campaigns Generate Qualified Leads
From the very beginning, Inbound Marketing campaigns are so well optimised for search engines and buyer personas that, naturally, any 'contact us' or 'subscribe' clicks are far more likely to actually be valuable.
However, to embrace Inbound Marketing to its fullest potential, some kind of CRM software platform needs to be embraced. There are a multitude of decent options out there, but essentially - a smart, intuitive CRM will make it far more efficient to build out workflows consisting of landing pages, which capture information, house content assets and sell them through enticing messaging.
We generally recommend HubSpot CRM to our clients because it gets the important stuff just right and doesn't over-complicate anything. Once we implement it for them, they're always amazed at how well it: acts as a medium for content delivery; gathers & tracks data; and empowers direct sales teams with incredible lead-qualifying information.
Another benefit of HubSpot CRM is the fact that marketing automation for lead nurturing comes integrated. Essentially, we program the CRM to deliver automated, yet personalised emails that not only address the contact by name, but also serve up relevant content based on their history of actions on your website.
The beauty of all this (if it's done professionally) is that, over time, cost per lead goes down...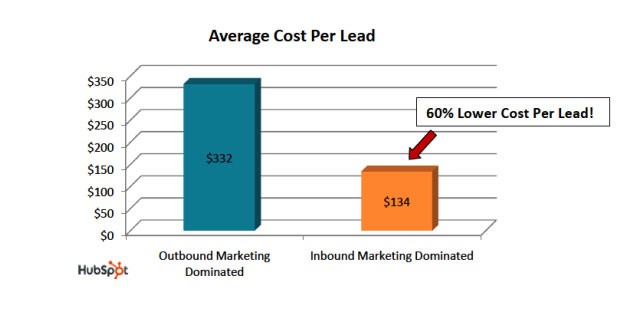 The best way for you to experience a workflow and think about how they may apply to your brand is to actually journey through one yourself - so click the Call To Action at the bottom of this blog once you're done here.
Inbound Marketing Campaigns Have Superior Long Term Benefits
Because Inbound Marketing campaigns generally fit under a broader, ongoing inbound strategy that has SEO at its core, the content within these campaigns goes from strength to strength over time. With Google's crawl bot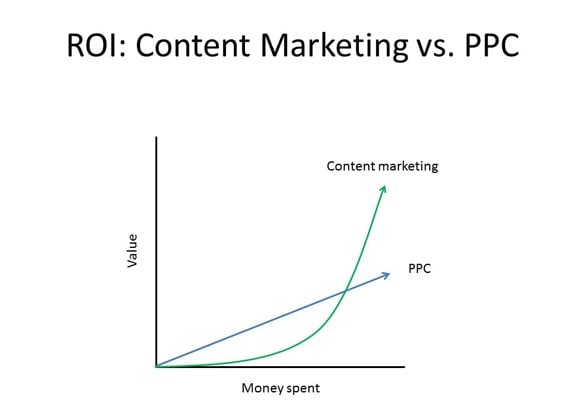 If you'd like to learn more about Inbound Marketing, we highly recommend our Beginners Guide To Inbound Marketing, complete with practical examples to help you know how it applies to your brand...