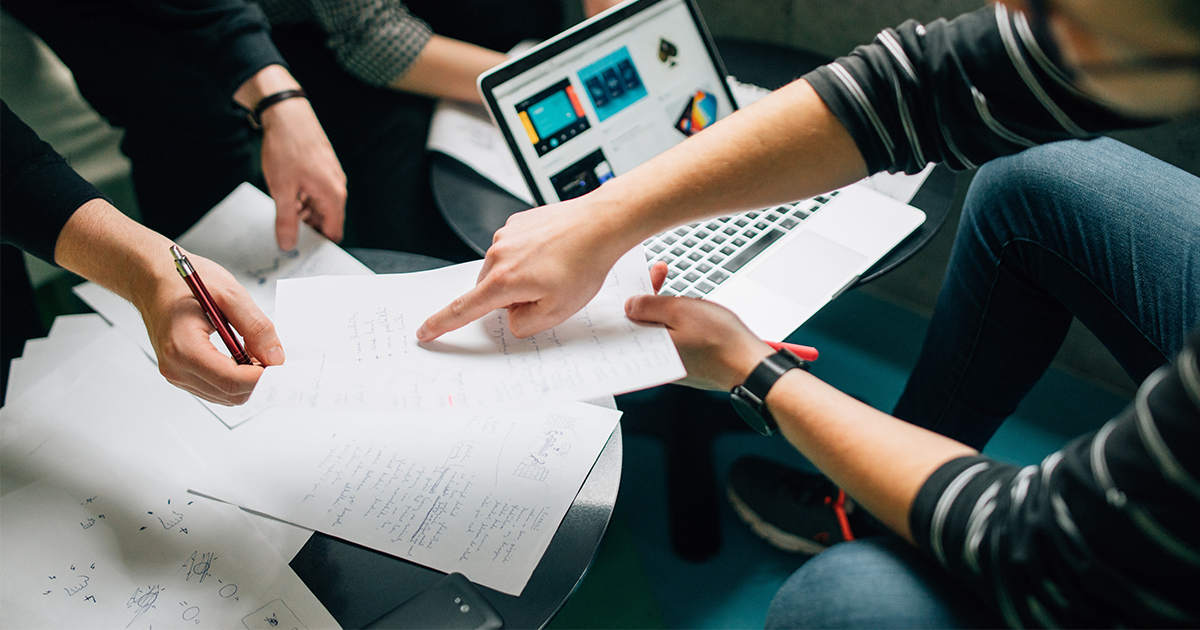 Digital Marketing
8 tips to launch your 360-degree digital strategy
We'll cover SEO (Search engine optimisation), PPC (Pay per click advertising), customer communications, outbound email, inbound lead nurturing, social, content and finally your website.
1. SEO for consistent traffic growth
Practicing good SEO starts with embracing the basics which we outlined in an introductory blog series that covers the introductory elements to good SEO. You can read the first part "What is SEO?" to get a far better in-depth understanding of SEO.
However, to provide you with some tips is the purpose of this blog post. So, when doing search engine optimisation, best practices include optimising the titles for your blog posts and making sure that your focus keyword (the keyword you wish to rank for) is included in the meta description, URL and meta title of the blog post.
If you are using WordPress for instance, install a plugin called Yoast which will make it easy to alter all of the metadata (titles, descriptions, etc.). Another great tip is to scrutinise your URL structure when reading it over. Be certain that your primary keyword is present, and that the URL is between 2 - 5 words long, and makes sense.
In the world of SEO, content is king! Where applicable do not forget to link back to relevant sources of information and content on your website when creating new content like blog posts. Each blog post you publish is indexed by Google. Start laying the foundations for a solid backlink structure, which is key to SEO success. Keep your focus on consistently publishing relevant, high-quality content that your target audience will want to read and that is conversational. Quality over quantity should be your mantra, but remember that posting once a month is not going to cut it. You will soon see a rise in your organic traffic as you experiment and find out what works for you.
2. PPC for quick gains
As a small business, you often find yourself having to deliver results in the quickest possible way, particularly when it comes to digital marketing ROI as you may have a really tight budget. One of the best ways to get faster results than SEO, for example, is PPC.
To make sure that your PPC campaigns are successful be certain that you have researched the competition and search volumes of your chosen keywords, and checked what your keyword list will cost to bid for across your chosen platforms. While Google AdWords may have a low Cost Per Conversion (CPC), you may find that platforms like LinkedIn have a much higher CPC by comparison.
Use tools like the AdWords Keyword Planner to see all of this information and identify other long tail keyword opportunities that you could utilise for your PPC campaign. Once you get your campaigns up and running, remember to always keep checks and monitor their activity, and make adjustments to get the best possible results.
Lastly, use the intelligence you gain from your PPC campaigns to inform your content strategy for your SEO campaign.
3. Customer communications are vitally important
The saying that the customer is always right is true to some extent, and it is especially valid when it comes to maintaining customer communication after a sale has concluded. The reality is that if you have a solid system recording and tracking client interaction – accountability in the client relationship becomes far more transparent. This is why we cannot stress enough the importance of having a customer relationship management (CRM) system such as HubSpot CRM in place, as well as processes and procedures to effectively manage customer cases. Customer feedback, both positive and negative, are the first steps to reinforcing your relationships with customers new and old and delivering after sales service that differentiates you from the competition.
One of the best ways to approach customer communications is to ask your customers directly how they are finding the experience of your product or service. Let their feedback inform new recommendations that you will use to improve service delivery and overall customer service. Remember to treat each customer as a unique case, and always respond to feedback and issues in a timely fashion. No one likes to be left waiting.
4. Outbound email campaigns need to be personal
Do not email blast customers and ongoing leads with bland impersonal email communications that are not catering to their pain points. Using a personal touch in all communications, and most importantly outbound email campaigns are essential. Try to approach individual contacts with personalised emails, on a one-on-one basis, and with content that is appropriate to their position in the buyer's journey.
While you can add personalisation elements to mass email campaigns to individualise, taking the time to research, interact and nurture your leads via choice emails will help you to close more deals at the end of the day. A set of templates that are called upon to nurture your leads and clients can be a great tool. Mass emailing is almost always impersonal even if they use the clients' name. Scale it back a bit, and get personal. A template can be called upon, 20% of its content edited to the client/lead and it becomes a perfect piece of tailored content.
5. Inbound lead nurturing requires time and patience
Lead nurturing is all about providing your prospects with relevant, quality content that addresses their pain points and delights them so that they move further down your sales pipeline. You achieve this by providing your leads with bits of useful information that convinces them you are the right solutions provider and builds a relationship that you nurture and grow over time.
Marketing automation platforms like HubSpot make your life so much easier when it comes to implementing inbound lead nurturing. Much of your initial communications with a prospect will be automated and personalised via marketing automation. Eventually, when you see a lead is opening up your emails and revisiting your website, or downloading assets, then you proceed to send tailored communications.
At first, avoid sales pitches and offer the prospect help and advice, nurturing your relationship with them. Only start selling once you know they are interested in your products and services, otherwise, position yourself as the advisor only.
6. Social is all about being specific
Social media management can be overwhelming when you don't have a plan of action or schedule in place. Before even creating a social schedule of any kind, you must have identified your target audience, what social media channels they are using and they kind of messaging they respond to. Think about how you can represent your products or services in interesting ways in the social space so you stand out from the rest of your competitors. Consider researching trends such as video, streaming, image design, etc. Figure out how you can utilise the latest tactics and trends to your advantage, especially when communicating with your potential customers on social platforms like LinkedIn, Facebook and Twitter.
Social media platforms all have image requirements and character limits. Keep these restrictions in mind and when creating content identify the hashtags relevant to your brand, and then look into the times when your audience are most active on social. Now you can proceed to create your social content plan. Our biggest recommendation is not to go overboard with publishing social posts. Keep things strategic and identify groups and ways in which to create brand advocacy across your social followings.
Eventually, you can start adding paid promotion into the mix when you start seeing positive organic growth on your social profiles. This is key because paid growth can mask contents' effectiveness. If you are gaining traction organically, it shows you are on the right track, and that content may be worth promoting with paid. Also remember to always communicate, reply and engage with your communities, and show a commitment to delivering a high level of customer service. This way you will stand out even more from the competition. See what works and record your best practices in your digital strategy. Remember if you don't record it, you can't accurately measure what parts of your strategy worked, and what needs adjustment.
7. Content is king, especially online
Research, research, and more research! Take a look at what your competitors are doing in terms of content marketing. Identify trends and content ideas that would work for promoting your products and services. Once you've put together some basic content ideas, take your own unique edge and apply it to developing these content ideas into fully fledged content assets such as infographics, eBooks, social media posts, videos and whatever else strikes your fancy.
Keep in mind that every type of content has its own methodology so do your homework and choose content types that are in line with your overall business goals. However, do your research and avoid producing content that does not appeal to your target audience or is not effective in the online space. Remember to address the pain points of your leads and customers and provide them with useful and relevant content that will delight them, and nurture your relationships with them further.
8. Your website is the central attraction
Your website is indeed the central attraction and the central hub that all your digital marketing needs to connect back to. Everything you do should lead back to your website. So, this is why it is a necessity to put time and resources behind the user interface, user experience and overall customer journey of your website. As we have said before, your website needs to showcase your business and make a great first impression.
If your website is not mobile responsive and accessible across all mobile and desktop devices, you could be missing out on potential sales. What's the best way to display your products and services on the web? Look at well-designed examples of websites that you feel fit your business. Develop a wireframe with your developers, and make sure your website is both functional and easy to navigate.
Conclusion
If you follow and implement our suggestions for your digital strategy, you will begin to see that a digital marketing strategy is a living and breathing document, which evolves as your tactics and strategic approaches change. Feedback in the digital strategy process is critical and you should never consider a digital strategy ultimately finished and done.
You will always be learning and adapting in the digital marketing space as both channels and platforms are always in flux. However, with these tips in hand, you will have a support structure with which to launch your digital presence in a painless and well-managed manner.
Welcome to the MO Agency blog. Here you can find resources on Digital Marketing, HubSpot Inbound Marketing, Web Development & Brand Strategy.