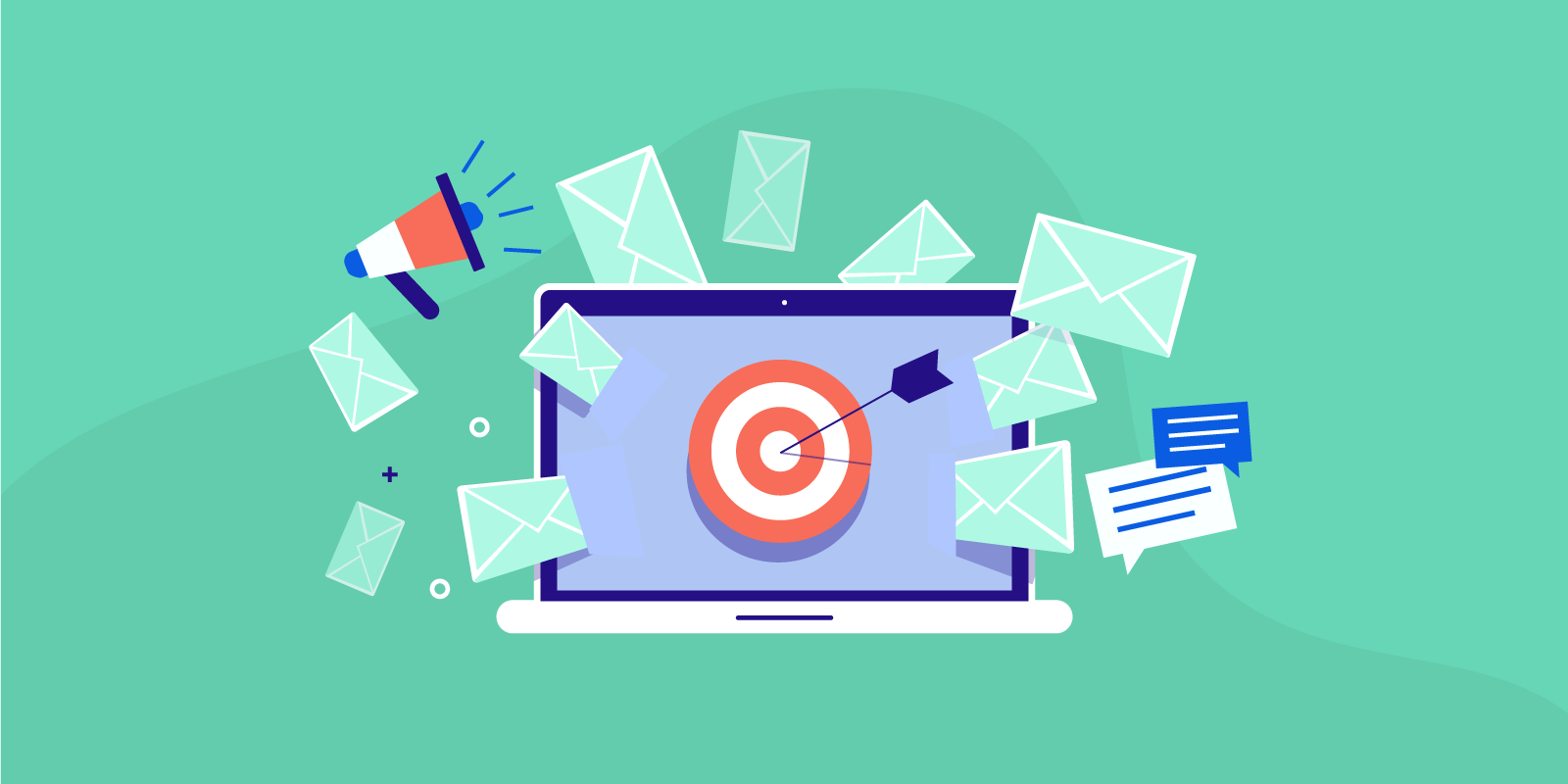 Digital Marketing
Top Email Marketing Platforms
As you will see, most of the email marketing platforms available today do the same things. They all send emails to segmented lists with ranging automation capabilities. Let's dive into each one and identify their stand out features, whether they tap into the benefits of email marketing, and match your target market. This article should help you identify the platform best suited to grow your business with email marketing.
You may find these related articles helpful:
What makes a great email marketing platform?
Bulk email marketing campaigns
Sending the same email to a large number of contacts at the same time or based on tracked data/ schedules. These emails need to reach the contacts without the risk of delivery issues.
Reporting
Great email reports visually display tracked data such as email opens, clicks, replies and advanced reports like engagement rates and lead scores. The reports should cater to both sales rep access and management. Management should be able to see the activities of their team with accurate revenue reporting that is integrated with marketing data.
Tracking
Effective email tracking should not only capture the actions of a contact within an email but also that on the website from the email. Accurate attribution data should be collected in order to accurately report on the source data of the email marketing platform to trigger relevant and timely actions.
Scalability/ plans
Depending on your needs you may need a small scale system full of features that you can stick with, or a system that will scale as your business grows. This is usually a major factor in the platform people go with.
E-commerce
Selling online? The ability for an email marketing platform to integrate with a wide array of third-party tools, including many eCommerce platforms such as Shopify, Magento, BigCommerce etc, is essential. With a connected store, emails can be triggered at key moments in a customer's buying cycle to support and encourage a purchase.
Integrations
If you are using an all-in-one system like HubSpot, this is rarely needed, but should you wish to use multiple platforms and bring them together through integrations, this feature is essential.
Segmentation
Segmentation is used to personalise your emails in order to deliver relevant messaging based on a contact's geographic location, interests, purchase history, and much more. This process places contacts within lists or attached tags that identify them individually for their unique interests and characteristics.
Personalisation
With a segmented email marketing database, you are able to personalise your email marketing. This goes beyond simply adding the contact's name in the email. This is about putting together different messaging and call-to-actions in your emails that are most relevant to a specific list of contacts.
Automation
A great marketing system is not worth your time without strong automation that performs actions automatically without the need for external interaction. These actions should be easy to set up while having advanced actions available.
Website integration
An advanced email marketing platform not only integrates with your website but offers landing pages that are buildable within the platform to help you capture leads and track activities easier. Other systems will offer embeddable forms for lead capture.
The top email marketing platforms, in no particular order:

Drip: E-commerce follow-up email automation
Drip is an SMS email marketing tool for growing e-commerce brands focusing on journey emails and the nurturing process of e-commerce sequences.
Features:
Bulk emails/ newsletters
Create personalized, branded emails that actually convert using our powerful visual email builder or our simple text email editor. Put your store data to work with Drip's dynamic content. Send abandoned cart items, unique discount codes, and top-selling products to turn shoppers into customers. Drip can even recommend products based on past purchases.

test which strategies drive the most revenue, clicks, opens, and more. Your customers benefit when you understand what's clicking and what's not.

Email reporting
see exactly which emails and SMS are driving revenue with which customers,
Create dynamic, living audiences based on customer actions you know drive revenue. Segments update automatically, making it easy to understand what your audience is browsing, opening, clicking, buying, and beyond. easy to use dashboards and analytics tools surface the insights you need to adjust, iterate and improve your sending, no matter if it's an email campaign, workflow or SMS.

Email tracking
Integrate directly with your E-Commerce platform and record purchases and contact newsletter sign-ups. This data is recorded and managed in Drip to trigger actions and build reports.
Scalability/ plans
Drip offers unlimited team members and is based on contacts - $29 for 2000 contacts/ $154 for 10 000 contacts per month. All features are available in the lowest plan, you only pay more for the number of contacts you add.
E-commerce and website
Integrate with Shopify, Magento, WooCommerce, BigCommerce or any of your favourite online stores to send transactional emails and cart nurture emails.
Their powerful form creation tools make it easy for you to build dynamic, engaging & on-brand elements to acquire customers. With their website tools, you can track customer engagements with your site and trigger email actions based on these actions.
Integrations
There are a number of integrations natively supported by Drip but a stand out is their integration with Facebook Custom Audiences for retargeting. Zapier and Recart are among the other top integrations.
Contact segmentation
Create dynamic audiences based on customer actions you know drive revenue. Segments update automatically, making it easy to understand what your audience is browsing, opening, clicking and buying.
Email personalisation
Sync Facebook Custom Audiences with Drip segments to craft powerful marketing campaigns aligned across communication channels. Send any product from your catalogue and behaviour-based recommendations.
Automation Trigger communication based on real-life behaviours, shopping events and purchases. You can get started quickly with one of Drip's best-practice workflows or build your own from scratch.
Added value:
SMS and MMS capabilities are triggerable from within Drip.
HubSpot: Best all-rounder for B2B scaling businesses
All-round CRM and marketing hub. HubSpot is the perfect starter that will scale as your business does.
Features:
Bulk emails/ newsletters
HubSpot's drag-and-drop builder is easy to use and flexible to meet your individual branding requirements. Create mobile-optimized email campaigns with personalised content for each recipient, and run A/B tests to improve clickthrough rates.
Since HubSpot is built on its CRM, go beyond just marketing newsletters and nurture emails with automated sales sequences that provide the right nudge at the right time all while being tracked to your campaigns and based on your customer data.
Email reporting
HubSpot's built-in analytics tools provide an overview of all your marketing campaigns, ads and SEO reports in a convenient and advanced display report. Dive deeper into all of your data and build an in-depth ROI report from all your attribution tracking.
Build custom dashboards and reports in seconds with prebuilt templates and a simple yet feature-rich drag-and-drop style builder. Have your entire business informed by sharing your dashboards to Slack or email, all within HubSpot.
Email tracking
HubSpot has a number of built-in tools for tracking your customer activities across every channel. Keep a record of all your sales, marketing and support emails with your prospects and clients in one interconnected CRM platform without even thinking about it.
Marketers get access to all email recipient email interactions for reporting and initiating workflows and sales activities.
Scalability/ plans
HubSpot has an excellent free plan for you to get started in HubSpot at no cost, forever. HubSpot scales as your business does, offering more advanced features to improve your marketing efforts and automation goals.
E-commerce
Integrate your favourite e-commerce stores like Shopify and Woocommerce to your HubSpot website and CRM. You will then be able to send out emails to customers with the relevant purchase and nurture information based on their website and email activities.
Record all your purchases and build comprehensive revenue reports built on advanced attribution data.
Integrations
Integrate HubSpot with anything, even if there is not a native integration with your favourite tools, HubSpot's API is fantastic and will have you connected in no time. By far, one of the coolest integrations is with your email client like Gmail. Track emails sent and received right within your inbox.
Contact segmentation
Create lists of contacts or companies based on property values and other characteristics, including activities, to deliver personalized marketing campaigns. HubSpot has active lists which automatically pull in contacts that meet a set of criteria and removes them when they no longer qualify.
Email personalisation
Sending relevant content to a contact record at just the right time is super easy with HubSpot. Send emails based on the lists they are in, custom properties associated with that contact or even the actions they take on your website or store.
Emails can have smart content sections which select the best variation of an email that is most relevant to a contact record.
Automation
Automate your email campaigns so you can move prospects further down the funnel and generate more qualified leads. Take advantage of HubSpot's advanced triggers to initiate the best actions at just the right time without any supervision.
With the visual builder, you can see exactly where your leads are headed and get a deeper understanding of where leads are most engaged with workflow performance data. Use your segmentation data to split your leads down different paths to create a personalised experience.
Added value:
Build advanced landing pages from scratch or with HubSpot's templates with their easy to use drag-and-drop editor and start converting more leads into customers.
HubSpot's Marketing tools are fully integrated into HubSpot CRM. This means all your customer contact data is in one place.

Mailchimp: Best for E-commerce
Mailchimp is a well-known email marketing tool that most small businesses have tried out at least once. Small business and startup. These plans offer service booking features and the ability to create online stores.
Features
Bulk emails/ newsletters
With their predesigned templates and drag-and-drop editor, you can build professional emails quickly. Manage your entire contact database and send them relevant purchase emails and newsletters.
Email reporting
Keep tabs on all your marketing campaigns—including emails, automation, social ads, and more—directly from your Mailchimp account. This reporting is somewhat lacking in fine details and can be complicated to navigate.
General email interaction tracking like opens, clicks and downloads. Click maps are great for tracking which layout brings in the most clicks. find out which customers made a purchase after opening your campaign, see what they bought, and how much money your campaign has earned.
Email tracking
Mail Chimp has great tracking within its own websites and emails but lacks certain tracking capabilities when using your own custom website and contacts from external sources.
Scalability/ plans
The plans available for Mailchimp vary depending on your needs so you have a number of options available whether you are a business just starting out or a full enterprise.
E-commerce
Mailchimp is an email marketing platform built for e-commerce. From building your website to nurturing them through email and social ads, Mailchimp is a great solution.
Build a custom website with their drag-and-drop website editor and templates. Their website builder integrates with your favourite e-commerce provider and automatically builds the necessary product pages you need to get started. Their options however can be limited to those wishing to create a unique website experience.
Integrations
Due to MailChimp's popularity, there is a large library of integrations available to connect Mailchimp to your website, e-commerce, SMS and CRM platforms.
Contact segmentation
Mailchimp has list segmentation built on customer tags, behavioural data and purchase activities.
Email personalisation
Mailchimp has standard personalisation features to help you send emails based on customer tags, custom fields and their purchase behaviours.
Automation
Run your contacts through simple to set up workflows that filter contacts and send them transactional emails through API or SMTP or place a contact on a personalized purchase path based on a customer's unique behaviour.
These customer journeys can be triggered through a number of integrations and customer behaviour for timely and personalised messaging like order status and tracking, product retargeting, first purchase messages, customer re-engagement and product follow-ups.
Added value:
Build basic websites with Mailchimp's template-based builder, keep yourself organized and productive with one clear view across your campaigns and send your emails at just the right time with send-time optimisation.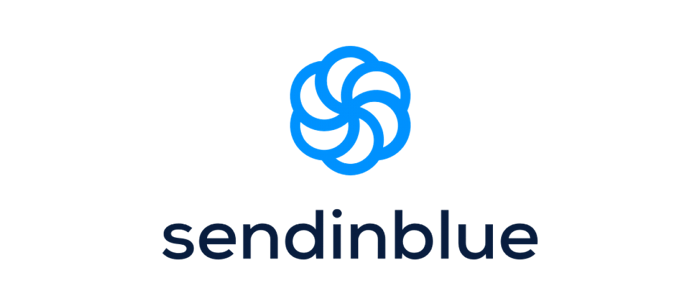 Sendinblue: Best for small business automation
Sendinblue has grown in popularity recently with their pay per email model. It is an interesting take that is perfect for small businesses that send very few emails to a large number of contacts.
Features:
Bulk emails/ newsletters
Start sending out emails right away with their easy to use drag and drop editor or simply utilise one of their templates.

Email reporting
Track the results of your campaigns in real time, track user geography and device usage, and email heatmap reporting. The overall reporting is average. You will get an overview of the data you need but anything deeper is hard to find.

Scalability/ plans
Sendinblue has a slightly different model based on email sends rather than the number of contacts. They do scale as you grow but to get real value from the beginning the plans actually only start at 49€ /month
E-commerce
Sendinblue's transactional emails are more of a value add than their primary focus. You can integrate your e-commerce tools to send dynamic content and purchase emails but the reporting on revenue and ROI is minimal.
Integrations
The library of plugins for Sendinblue is strong with all your favourite tools natively supported. There are a number of website integrations that connect WordPress, Shopify and a number of form tools for lead capture.
Contact segmentation
Segment your database based on a contact's tags, fields, engagement and lead scores. These lists can be used to send personalised messaging and trigger advanced automation.
Email personalisation
Contact's name into your email text all the way to using contact database attributes to create rules for conditionally displaying entire sections of content
Automation
The marketing automation features available help you organise your lists and contacts, send emails and SMS's and trigger team notifications within an easy visual builder. Getting started is simple with beginner examples and templates.
Added value:
Build landing pages to capture leads effectively. Implement effective Sign-up forms on your website and even connect your Facebook ads.
Final thoughts
This list hopefully provided some guidance on the different services available and helped you choose which one is best suited to your business. If you are looking for the best all-rounder that scales as your business does, we recommend HubSpot as your go-to solution.
For more information on all the features of HubSpot, download this guide to HubSpot.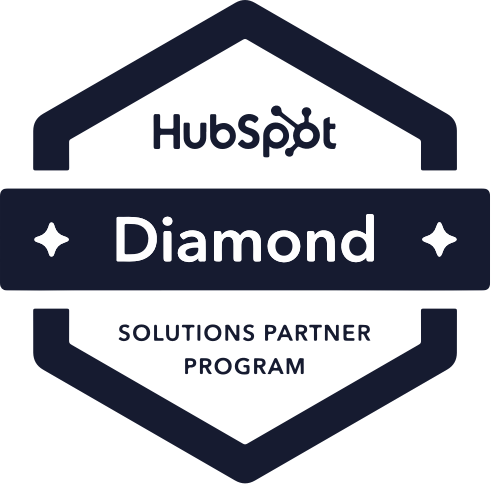 MO Agency supports visionary leaders to succeed with HubSpot