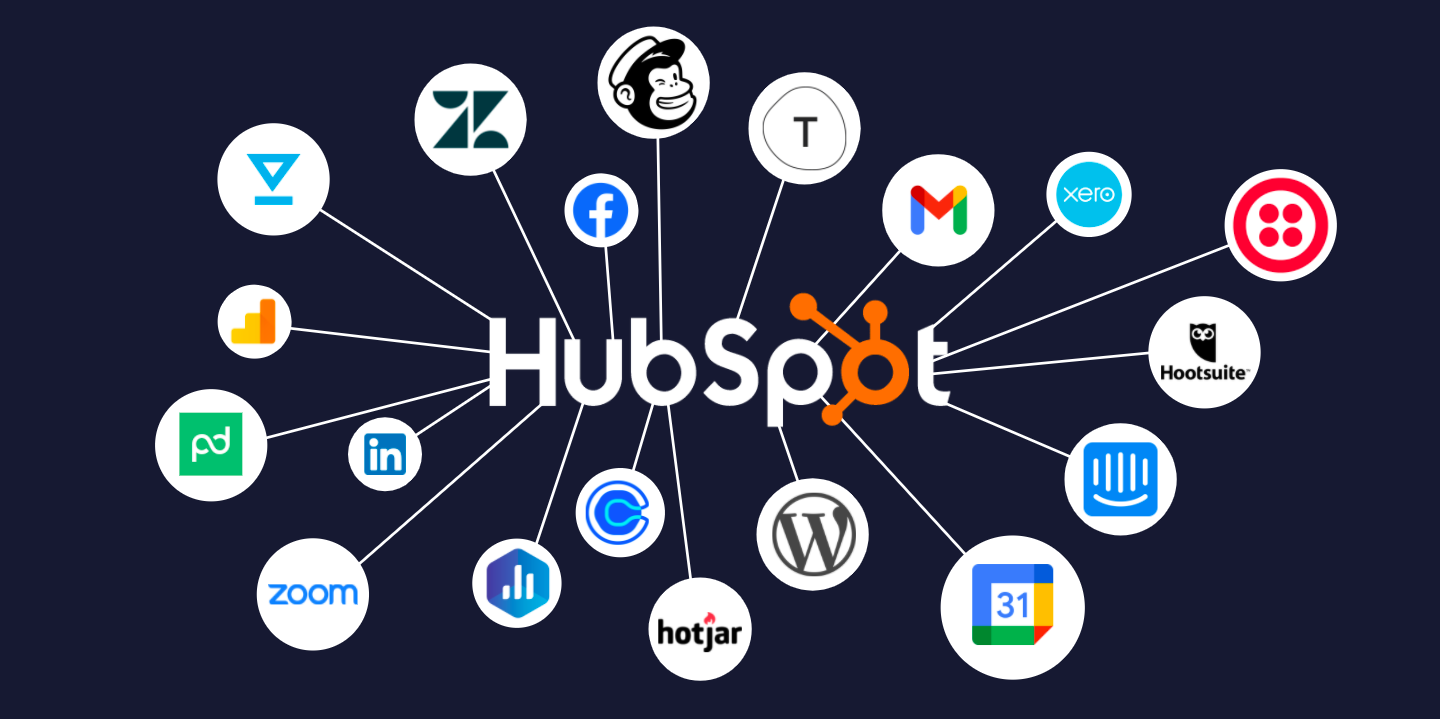 HubSpot
List: The 40 Most Used HubSpot Integrations
The dream CRM is one that does it all and speaks to the tools your business requires. HubSpot is great in this regard as it has many native integrations with other software and if not available directly, can be integrated through the likes of Zapier and their handy API.


"Should you move to HubSpot CRM?" It's a question we get asked regularly, with one of the main considerations being whether HubSpot integrates with the tools you are using in your business. With each department using their own apps and tools, HubSpot has the following handy integrations which bring and send information between them for full visibility and creating a central hub of truth. Here are our favourites.
Top HubSpot integrations
Integrations for sales teams
1. LinkedIn Sales Navigator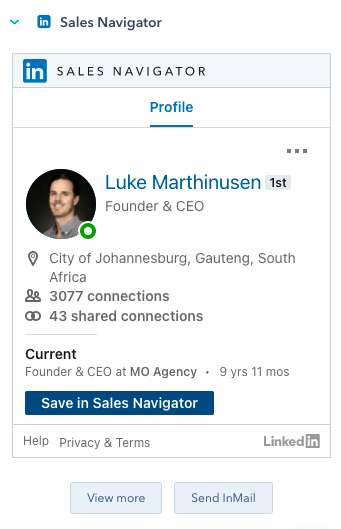 Integrate LinkedIn Sales Navigator directly into HubSpot's contact properties. This will help you identify and enrich contacts with more information, even if they shared their personal email address. All within HubSpot, no need to visit LinkedIn each time.
LinkedIn Sales Navigator
2. Gmail
The Gmail integration has two options available depending on your preferred methods. Option 1 lets you send your day to day and sales emails from within HubSpot and option 2 keep the records of emails you send via Gmail in HubSpot.
Both methods have built-in opens tracking, sequences, meeting links, templates and scheduled sending. Giving your sales team an edge and an eye in the sky of all prospect and customer activities.
Gmail
3. Outlook
Connect your Outlook email account to HubSpot and gain access to built-in opens tracking, sequences, meeting links, templates and scheduled sending. Bring the power of HubSpot to your inbox.
Outlook
4. Calendly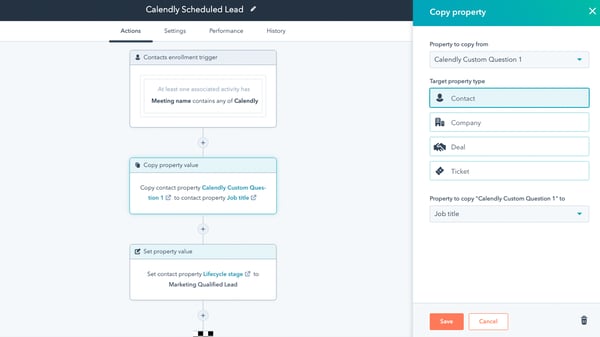 Should you not use HubSpot's built-in meeting scheduling tool, HubSpot integrates seamlessly with Calendly. Schedule sales calls and onboarding sessions with your Calendly links and have the contacts and any requested information sent to HubSpot for easy contact management and future use.
Calendly
5. PandaDoc, DocuSign and Better Proposals
Create a link for your quotes and proposals between HubSpot and your preferred quoting system. Generate and edit documents from a deal, a contact, or a company record in HubSpot. Start with a template, upload an existing document, or build your proposal from scratch, all without leaving HubSpot.
PandaDocs, DocuSign, Better Proposals
6. HelloSign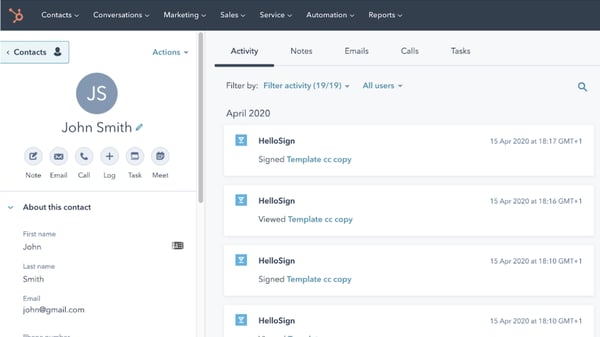 Track the signature status of any HelloSign document connected to a HubSpot contact or lead, organize info according to a document's lifecycle event, autofill documents using HelloSign templates, send signature requests from the HubSpot CRM and more.
HelloSign
7. Google Calendar
The Google Calendar two-way integration with HubSpot allows you to simultaneously log a meeting in your CRM, create a calendar event for that meeting, and send invites to meeting guests.
Google Calendar
Website integrations
8. WordPress
Even if you are not using the HubSpot CMS, you can still integrate HubSpot with your WordPress site. This instantly levels up your website with HubSpot forms, live chat, email automation and built-in analytics.
WordPress
9. Google Search Console
This handy integration will highlight more data about where your content appears in Google's search results and how often search visitors are interacting with your site when it appears on search result pages.
Google Search Console
10. Hotjar
HubSpot's CMS integrates with Hotjar for site traffic tracking, heatmaps and click-tracking for total visual monitoring of your website pages. This helps you see which pages are converting and why.
Hotjar
11. Gravity Forms
Gather the contacts you collect on your website through Gravity Forms. This integration quickly and easily syncs all form submissions to HubSpot CRM for you to manage, track and segment.
Gravity Forms
Integrations for ads
12. Facebook Ads
Bring your ad campaigns and analytics directly to HubSpot for full data management and linking. Track which ads are performing best and associate them with HubSpot campaigns for easy data management and reporting.
Facebook Ads
13. LinkedIn Ads
Create LinkedIn ads with highly segmented lists that automatically sync with LinkedIn and easily report on ROI.
Linkedin Ads
14. Google Ads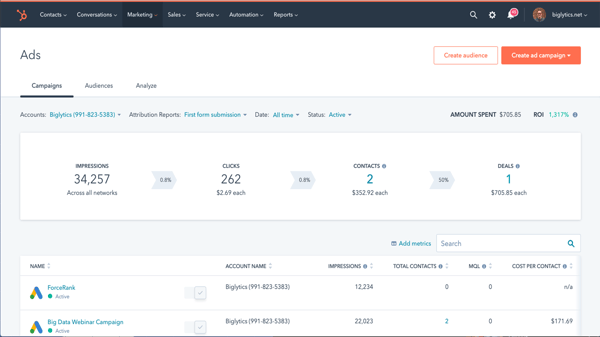 With Google Ads in HubSpot, Create highly targeted audiences based on customer engagements and report on the true ROI of your campaigns. Get detailed reports on your Keyword success and create a consistent message across all your efforts.
Google Ads
Social scheduling integrations
15. Hootsuite
Add social interaction data from Facebook and Twitter to HubSpot right from your Hootsuite dashboard to enrich customer profiles and deliver more engaging experiences.
Hootsuite
16. Sprout Social
Similarly, data can be sent from Sprout to HubSpot but what makes this integration stand out is the ability to send data back to Sprout. This data can include tickets and contact management.
Sprout Social
Integrations for reporting
17. Klipfolio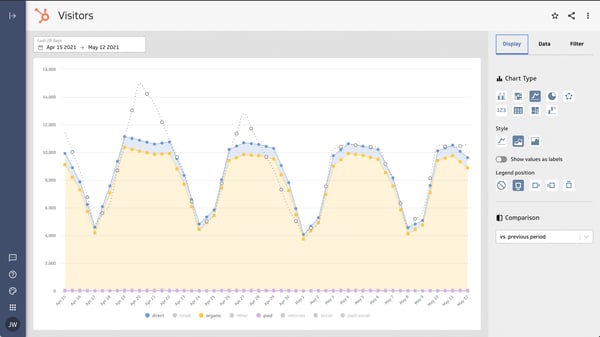 Connect Klipfolio to store, and visualize all of your HubSpot metrics alongside all of the other web, advertising, sales, and financial data you monitor every day. With prebuilt metrics and the flexibility to build custom dashboards.
Klipfolio
18. Databox
With Databox you can view analytics data on your mobile, desktop, and TV from HubSpot and all your data sources. Databox can pull all your marketing and sales activities to track KPI's and ROI.
Databox
Communication integrations
19. WhatHub
WhatHub brings the full power of HubSpot CRM into the WhatsApp Web interface, allowing users to see information about their WhatsApp contacts and perform HubSpot tasks without ever leaving the WhatsApp UI.
WhatHub
20. Twilio
Send sms and Whatsapp messages to your contacts through this integration. You can read more about Twilio here - What is Twilio?
21. Facebook Messenger
Connect HubSpot to your Facebook Messenger and manage messenger interactions, create chatbots for your Facebook Business Page, report on chat volume, assign Messenger chats to sales or support reps and create tickets from HubSpot.
Facebook Messenger
22. Mailchimp
Easily sync data between HubSpot and Mailchimp to align your sales and marketing efforts. Contacts generated through HubSpot can be subscribed to lists in Mailchimp and vice-versa for HubSpot CRM.
Mailchimp
23. Intercom | Crisp | Drift
Should you not wish to use HubSpot's built-in live chat tool 'Conversations' and use an alternative like Intercom, Crisp or Drift, you can integrate these tools with HubSpot. This integration will sync leads and conversations with your HubSpot contacts.
Intercom, Crisp, Drift
24. Ringover
Simplify calling and boost your sales and support teams productivity with a complete phone system that lets you call / videoconference from HubSpot directly, eliminates manual data entry into HubSpot with automated logging, and advanced analytics that gives you visibility of your call centre or sales team activities.
Ringover
Integrating your events
25. GoToWebinar
With this integration, sign up registrants directly from your HubSpot webinar registration page that is fully customisable and responsive. Emails can then be sent to these contacts via the HubSpot email tool. With the data of the event from GoToWebinar, registrant contacts can be segmented and sent different communications.
GoToWebinar
26. Eventbrite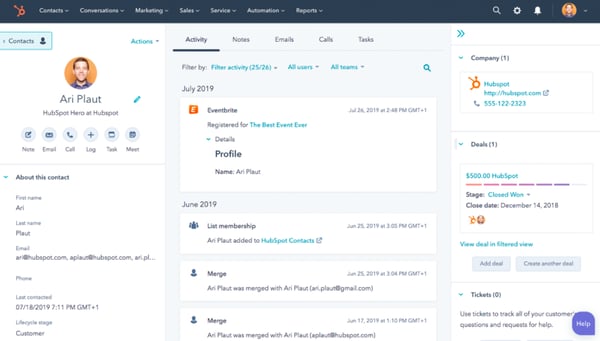 Capture new registrants as contacts in HubSpot and segment them based on their event activity for improved engagement and visibility. Trigger workflows and send relevant and timeous emails automatically.
Eventbrite
27. Zoom Webinar
With more and more events transitioning to online, this integration is essential for anyone running Zoom webinars. This two-way integration allows for contacts to be registered for events directly from a HubSpot form, automation or manually and for Zoom registrants to be shared with HubSpot.
Zoom Webinar
eCommerce integrations
28. Woocommerce
Automatically sync real-time WooCommerce users, orders and products to HubSpot. Including abandon carts so you can send relevant email notifications with the products they are interested in. This also works with active lists that can automatically segment your users. You can get a full view of everything in the eCommerce reporting dashboard too.
Woocommerce
29. Shopify
With this integration, you can connect your Shopify store with HubSpot, analyze your store data, automatically sync contacts, products and orders, and segment your contacts for automated eCommerce campaigns.
Shopify
30. Stripe
Add Stripe checkout to your website and sync only the data you want data across platforms both ways through custom field mapping.
Stripe
Integrations for operations
31. Trello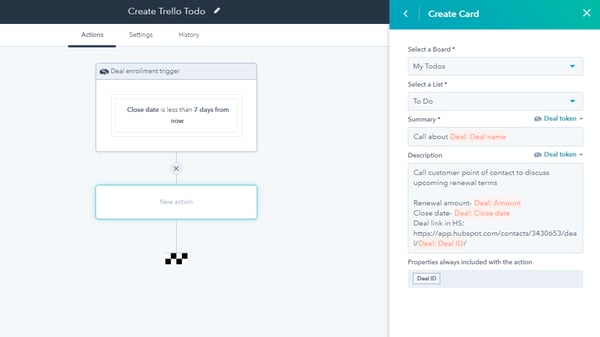 Seamlessly integrate HubSpot workflows with Trello to easily manage projects, collaborate with your team, and keep your reps on task. Automatically build workflow actions to create new Trello cards and populate them with relevant information.
Trello
32. Monday.com
Manage your frontline and back-office operations with monday.com and streamline processes between different teams and keep them in sync. With this integration, you can sync contacts and activities to keep your production team connected with the rest of your teams.
Monday.com
33. Accelo
Manage your projects, clients and automate your business & customer communications. This integration shares your contact and company details between both systems and tracks tasks and activities in both.
Accelo
Finance integrations
34. Xero | Quickbooks
Reporting and contact management does not have to end after a closed deal. Sync Xero/ Quickbooks contacts without manual data entry or messy, time-consuming imports. With Data Sync you get two-way and historical syncing with HubSpot and out of the box field mapping.
Xero, Quickbooks
Customer service integrations
35. SurveyMonkey
Monitor sentiment and take action on survey data that automatically syncs with HubSpot. This data can be used to trigger workflows that segment your contacts and help you personalise your content and messages with these contacts.
SurveyMonkey
36. Zendesk
Should you not wish to use HubSpot's built-in Support ticketing, the Zendesk integration adds support ticket activity from Zendesk to HubSpot's CRM timeline software. With this you can track tickets, their details and build support reports.
Zendesk
37. Jira
This integration connects your support team on HubSpot to your product team who uses Jira to solve customer issues faster. Create and update HubSpot tickets and Jira issues while keeping comments synced and your teams connected.
Jira
38. Typeform
The Typeform and Typeform's Video Ask integration sends submissions to HubSpot from your surveys, forms and quizzes. Typeform also tracks UTM parameters so you will be able to attribute your leads and track sources.
Typeform
Other integrations
39. Zapier
Even if your integration is not natively available, connecting Zapier helps you connect HubSpot to over 1000 apps. This integration gives Zapier the ability to add contacts, update fields and manage deals and tickets for a full house of connected apps.
Zapier
40. API
Integrating your custom platform with HubSpot's developer APIs enables teams of any shape or size to build robust integrations that help them customize and get the most value out of HubSpot. All HubSpot APIs are built using REST conventions and designed to have a predictable URL structure. Read the API documentation here.
HubSpot has a hub for each department within your business, marketing, sales, operations and customer service. Should you wish to expand or replace any of these services with alternative applications, HubSpot integrations will make it possible. Learn more about how we can help you integrate your apps with HubSpot CRM here.

Don't see your integration listed? Check out the full list of integrations available on the HubSpot Marketplace.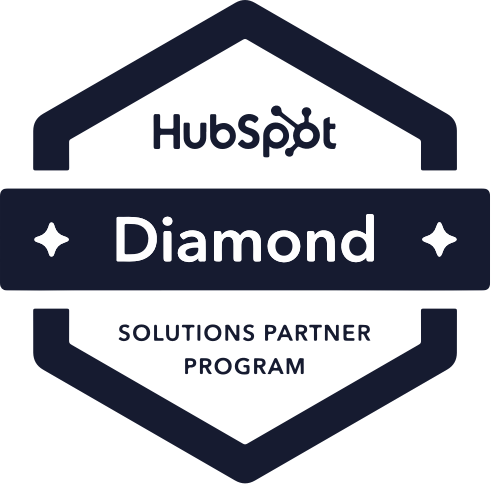 MO Agency supports visionary leaders to succeed with HubSpot