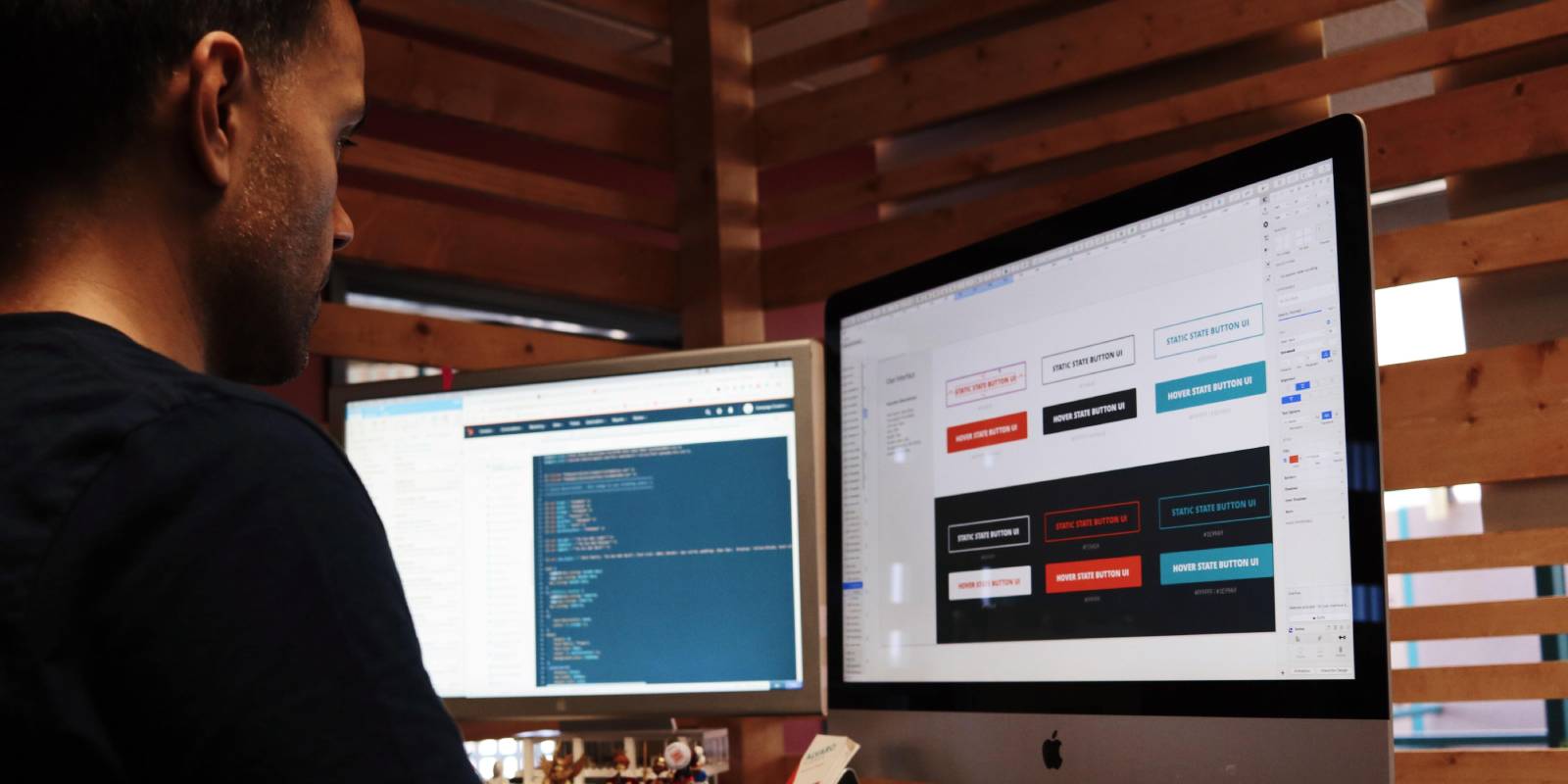 Web Design
Top Web Design Companies in South Africa (2023)
It's essential for modern businesses to have their own website. You can attract high-quality leads and customers if you have a good website that stands out above the crowd. You might be wondering which web design companies you can trust to craft the perfect website.
Here are the top web design companies in South Africa:
When it comes to investing in web development for your business, you want to work with a company that cares about the site just as much as you do. You want a website that looks incredible, runs fast and smooth, and that you can be proud of. Keep reading to find out how to find the best web design company.
Here's how we chose the top web design companies in South Africa
It goes without saying that every single business needs a website - it should form a key part of your digital marketing plan. The world is swiftly moving to internet reliance. If you're looking for an electrician in your area, your first point of contact will likely be Google. The search engine will throw out a bunch of different results for electricians based on your location. Each of the businesses on these search results will have its own website, allowing potential customers to get an overview of their business and everything they need to know about it.
Millions of businesses use websites, but taking your business online can be challenging. Businesses have several options when it comes to website design. The most obvious choices are using freelance web designers or collaborating with a web design agency. It's always best to choose a web design agency if you have the budget to do so. However, finding the right web design company is a whole different challenge. There are two important factors to consider when choosing the right website design agency.
In order to narrow down the top 10 best web design companies in South Africa, we started with two sets of criteria.
Portfolio
First of all, we looked at the work that they have done in the past. It's critical that a web development company has sufficient experience in working with a wide range of clients if they're going to be ranked as one of the best web design agencies in the country.
If they have worked with some high-profile clients it means that they have built up a good reputation in web development services and they can be considered one of the best design agencies. Keep in mind that it's not always about working with the biggest businesses such as Vodacom and Engen, it's more about the experience that they have built up with their clients — we'll look further into experience later on.
If a web design agency doesn't have a huge portfolio of work, it most likely means that they're still building their experience. This might mean that they are creating websites that don't match the quality of other website designers, but they will charge lower prices.
Customer Reviews
Even if a professional web design company has a portfolio with high-profile clients, you need to look deeper into their work. The best way to do this is by looking for customer reviews. Whether it's on their portfolio, or on a separate platform altogether, looking into customer reviews and testimonials will give you a better idea of what it's like to work with the web agency.
It's important to look into all of the reviews of web development companies — whether they are good or bad. Take note of every concern and every positive from these reviews and craft your own idea of what the company is like.
If one of their clients is left unhappy, they are likely to leave a review of the website design agency to explain what went wrong and what you need to look out for. Of course, not everyone is perfect, but the best web design companies will recognize this feedback and learn from it — so, keep an eye out for their responses too.
The 10 best web design companies in South Africa
There are various web design companies around South Africa that — all of whom will promise you the same results. This makes it difficult to find the best web design agencies in the country without wasting your time by communicating with each one individually.
Choosing a website design company is critical because they will be solely responsible for designing and properly maintaining your business website. Your website needs to be a representation of your business — if it looks cheap, it's going to affect the way that people see your business.
We've done all the hard work for you. We found the top web design companies in South Africa and compiled a comprehensive list below.
Putting ourselves at the top of the list as the best web design agency is a bold move, but we can back up that claim.
We're more than just another web development company. MO Agency is a full service digital agency with offices in Johannesburg and Cape Town. We specialise in all things digital marketing — from search engine optimization to graphic design, and so much more.
We have extensive experience in multiple industries. We also have the testimonials and results to prove it! That's why we believe that we can be considered the best website design company in South Africa.
Oyster Media is one of the best web design firms in South Africa. You can tell just by looking at their website that their custom web design is top-notch. They have an extensive range of experience, and some of their clients include the Pioneer Group, NuMobile, Triga Displays, and more. This web designer is worth every cent that your business has budgeted to spend on a website.
Shack is another top website design company that you could choose from. They are known as some of the best web designers in the country, working with impressive clients. Shack can also assist you with some digital marketing on top of web development. From SEO and social media, they're a great place to go if you need to launch your business' digital footprint.
Pitch is another website design company to consider if you're a South African business. Their web design projects include the South African websites for Olaplex, Kyocera, and Pandora. Pitch also offers several other marketing services on top of web development.
The WebLab offers custom web design that has some impressive results. They have over a decade of experience as a top web design agency. This particular web designer has some great case studies to showcase their work too.
Cloud Fusion are web developers that have an extensive range of services. This is one of the few website design companies that offer mobile app development for all kinds of different operating systems, so they have rightfully earned their spot as one of the best website design companies in South Africa. In terms of website design, they have worked with some high profile names including SGC Investments LTD, Global Horizons, and Terracam.
NetMechanic was founded in 2008, and the professional web designers have built websites for hundreds of different South African brands. This web development agency has helped to design websites for Fair Cape Shuttles, Computer Mania, and Carlton Hair Academy to name a few.
Website Brothers is a professional web designer in Durban. This company has worked in web development and mobile app development since 2007. It's one of the most impressive web design companies in South Africa and has made the list because of its experience and wide range of services on offer.
Kubu is another professional web agency with an impressive portfolio in website design. They have worked with clients such as SilverLane, the Pharma Group, and Webko. They also specialise in logo and graphic design.
Kanoobi is a great web design company in Cape Town that South African businesses can use to get their website launched. In web development, they have worked with a range of different clients and have over 20 years of experience in the industry.
The 8 key factors to consider when choosing a web design company
With so many different web design companies around the country vying for your attention, how do you ensure that you make the right choice? Even amongst the top web design agencies, there's no "one-size-fits-all" agency that you could choose — the process is unique for every business.
Web design is a competitive industry, and every company will try to win you over. Unfortunately, there are some agencies that will even give you false promises of unattainable results. Luckily though, there are a few key factors you can keep in mind when looking for the perfect website design development company.
1. Experience
Website development is difficult to get right. If you want to ensure that the development of your custom website is a success, you need to look for web design companies that have a lot of experience.
Ideally, you would be working with web design agencies that are versatile and have some experience with software development, graphic design, and even mobile app development. This shows that they have a wide range of skills that will be helpful when they build your website.
When looking at an agency's portfolio, make sure that they have experience in different industries — specifically in your market. Some websites might require unique features such as calculators or interactive polls for example. It's always helpful to see how creative and versatile an agency can be before you decide to work with them.
2. Design aesthetic
Web design agencies will be creating a custom website specifically for your business. However, every digital design agency has its own look and feel that is carried across all of its work — sort of like an identity.
If the agency can create websites that resonate with the look and feel of your business, it's likely to be a good match. Web development can be tricky to get right when there is a natural gap between the client's expectations and the results that the agency can deliver.
If mobile app development is also something your business needs, it's critical that you look into the agency's design aesthetics for mobile-friendly web pages and apps too. Your website's theme and aesthetic needs to be consistent across every platform and device.
3. Technical proficiency
If you're looking for the best web design company that caters to the needs of your business, you need to look into their technical proficiency. For people that aren't web developers, that's difficult to do.
However, a key indicator that web design agencies have good technical proficiency is that they have a wide range of different projects that they have worked on in addition to website design (similar to the experience category above).
The aim here is to ensure the company has expertise in the latest web technologies, such as software development, graphic design, mobile app development, and web apps to name a few. Having a wide range of skills and expertise will ensure that your web design project will be a success.
4. Cost and budget
Website design can become extremely costly, especially if you're working with some of the best website design agencies in the country. You want to ensure that you're fully aware of all the costs involved in your web design process.
It's always a good idea to get an overall view of the cost of your web project. The development process can be intricate and complex, so it's important to keep in mind that most web designers will have hefty price tags if their work is top quality.
Software development and mobile app development are also far more difficult and time-consuming, which will require you to pay even more than with website design.
5. Search Engine Optimization
Website development is about more than just building a website and making it all work together. It doesn't help to have a website that doesn't show up on search engines like Google. Realistically, people only look at the top three results on a Google search — and if you're not even on the first page, you can forget about an influx of traffic. That's why you need search engine optimization (SEO).
It's critical for website design projects to use basic search engine optimization techniques to ensure that your website can be found on Google. Most website design companies will include this in their web design services, however, it is still worth checking with them about it.
Fully fledged digital marketing agencies will always structure their website design around search engine optimization, but it might be overlooked by some web design companies and freelancers. There's also a ton of advanced search engine optimization that can be implemented, and it's something to consider if you want to attract customers to your website.
6. Marketing services
Digital marketing is about so much more than just web development. If you're looking for successful website projects, you're going to need digital marketing strategies that go above and beyond the average web design services.
Partnering with an internet marketing agency is one of the best ways to create consistency across all of your marketing. Working with a single marketing agency to create everything your business needs will ensure consistency across visual elements, copy, and imagery, giving your business a specific brand identity.
If you want to get ahead of your competition and become a memorable business, ask your marketing agency about graphic design, search engine optimization, mobile app development, and a content management system.
7. Communication
Web design agencies can often become overloaded with work because every business needs a website. You need to make sure that you remain in contact with your website designer throughout the entire web design process.
If you need a custom website built, pay close attention to the communication you get from the web design firm. If they are unprofessional, slow to reply, or difficult to communicate with, it might be best to move on to a different agency.
8. Customer service
Every business knows how crucial customer service is. The same goes for when you work with website design companies or digital marketing agencies. You need to choose a company that values customer satisfaction and provides support even after the web design project is launched.
It can be tricky to determine the level of customer service you would get before you start working with a web design firm. One key factor to keep an out for is website management. Top web designers will always offer support and maintenance in the future, so make sure that you ask about future support when meeting with a web design company.
Final Thoughts
Choosing the right web design company is critical. You need to make sure that your website design meets all the needs that your business has. The best web design company in South Africa might be out of your budget, but there are plenty of other options to choose from. It might be worth collaborating with a digital marketing agency that can assist with several other elements such as graphic design, SEO, and web development.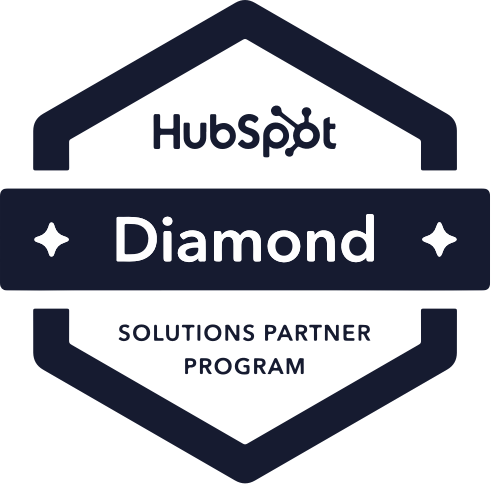 MO Agency supports visionary leaders to succeed with HubSpot