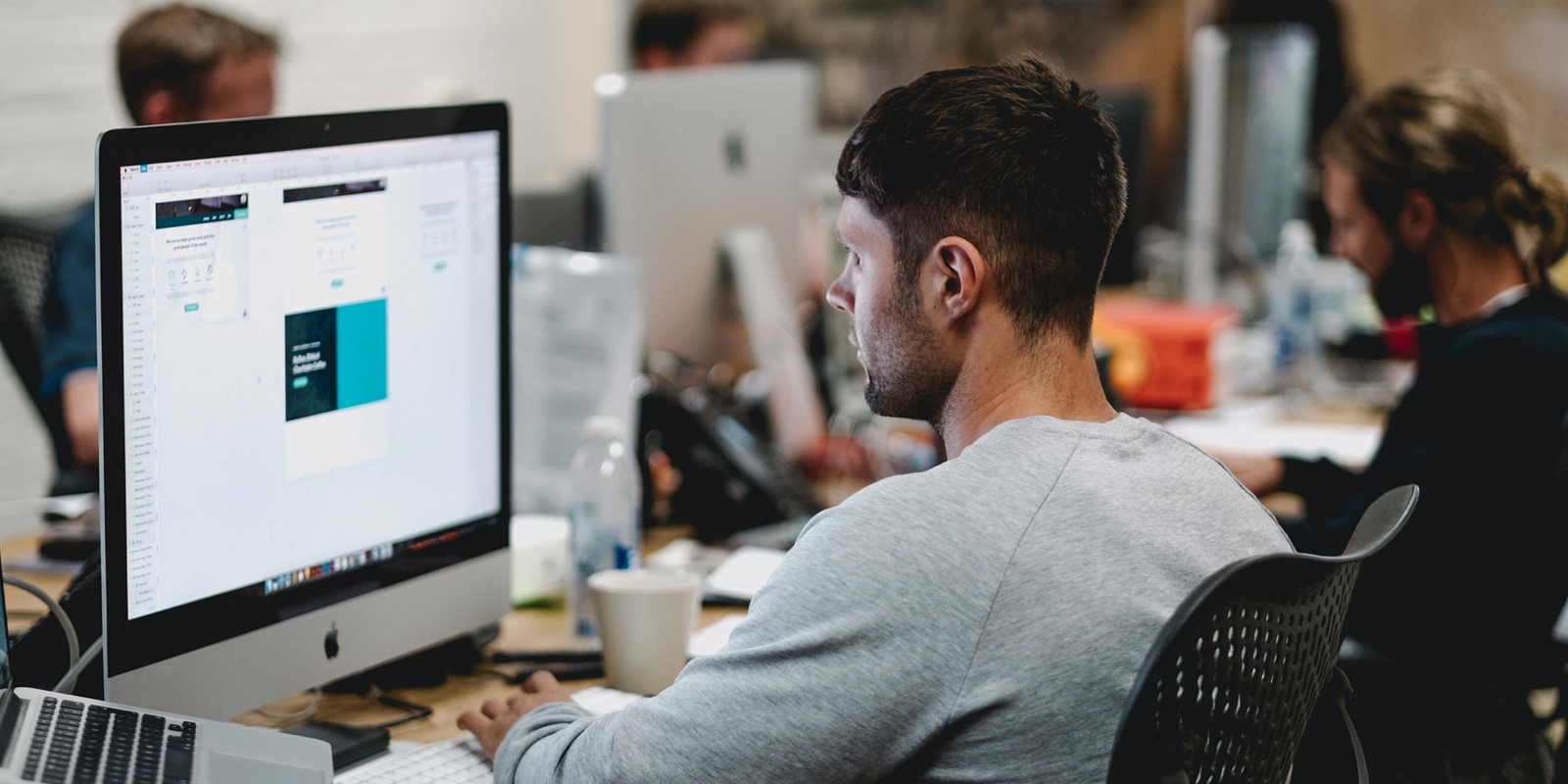 Brand Strategy
How to become a better graphic designer at a digital agency
When starting out, you might ask yourself: "What are the benefits of working at a digital agency, compared to freelancing and working for yourself?". The answer is exposure to a wide variety of clients and brands, forcing you to stretch your creative skills.
As you learn, you can then apply creatively what you know to different brands, within their brand guidelines. And as you become really experienced, you can start to push the boundaries of brands' guidelines to develop and evolve the brand.
The benefits of an agency for a graphic designer
When working in an agency, you have the opportunity to grow as you're surrounded by senior designers, account managers, web developers and other professionals. These professionals have something to teach you, each of them offer room for your personal growth as a designer. As you engage with them, you broaden your view of graphic design as a whole.
You can learn a lot by working in well-oiled teams, and learning new techniques you had previously dreaded because the task seemed too intimidating. Working alongside web developers gives you the opportunity to design from a web design perspective. By working and communicating with developers, you gain quality feedback from them on what they can code and build. This will help you better understand the best practices for designing on the web.
Learn different graphic design approaches
Working in a digital agency also exposes you to various design approaches, which allows you to grow and develop your own style. Each agency has its own style of working and brand of design. Finding the one that fits you will allow you to better apply yourself to the tasks you're assigned.
Mentorship is part of the package when starting at a digital agency. Creative directors have years of knowledge and experience and working together with them improves your overall skill-set by leaps and bounds. Where you might take three years to develop a certain skill, you are now able to master a skill quickly with the aid of an experienced creative director and design team.
Overcome your own design challenges
Before working at an agency, the only Adobe tools I'd used were Illustrator, now I have the ability to use Illustrator, Photoshop, InDesign and After Effects in unison. This was something I previously didn't even think was possible. Now I can even use Sketch, all thanks to my time at my current agency.
I have learned a vast amount in an even shorter amount of time, creating designs I feared I never would've been able to create. Using programs and tools to their fullest potential, still constantly growing, still learning and broadening my design horizons
In closing, I think that it's important to spend time at an agency, growing and expanding your skill-set and knowledge, exposing yourself to design cultures, brand cultures and clients. These are all valuable experiences that will help you as a designer achieve new heights.
Welcome to the MO Agency blog. Here you can find resources on Digital Marketing, HubSpot Inbound Marketing, Web Development & Brand Strategy.