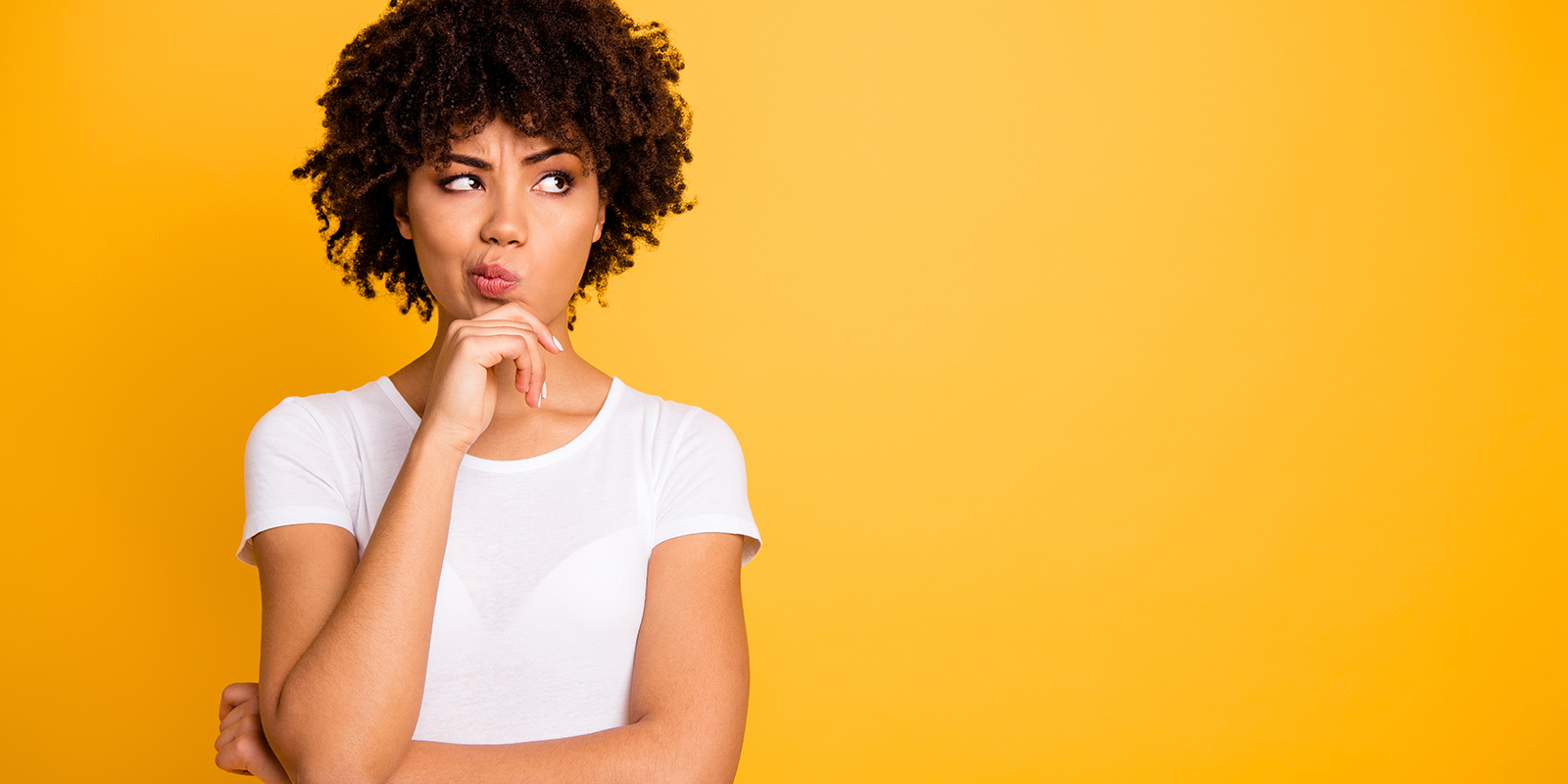 CRM
HubSpot CRM vs. HubSpot Sales
HubSpot CRM's immediate selling point is the price. It's free. This is a massive advantage over its competitors, from Salesforce to Pipedrive.
Yes, some businesses need a fully functional and highly integrated enterprise-grade CRM system, but the reality is that most don't.
There are so many enterprise size businesses that don't use their enterprise-grade CRMs properly.
This is where HubSpot CRM is positioned, and with the addition of a few paid HubSpot Sales licences, HubSpot CRM can become a very sophisticated CRM that competes head on with the top CRM solutions.
But that's where the confusion starts for most businesses evaluating HubSpot CRM.
Can I get by with free?
Do I need a few paid licences?
Do all my users need paid licences?
Why is a paid HubSpot CRM licence called HubSpot Sales?
Read on and I'll help you understand and decide.
In a rush?
If you just want to know 4 main reasons HubSpot free wont work for you - Click here.
What is HubSpot CRM, and why is it free?
If you look at competitive reviews of CRM software, HubSpot CRM features in every single one of the top lists. So how can it be free?
So what do you get out of the box with the free HubSpot CRM?
HubSpot CRM gives you the ability to create contacts, company, and deal records. It allows you to create tasks, store up to 1,000,000 contacts and allocate unlimited users. This is all done in an easy to use and visually appealing user interface.
HubSpot CRM free includes:
Contact management
Contact website activity
Companies
Deals & Pipelines (Only 1 x pipeline, and limited control on pipeline visibility across teams)
Tasks & activities
Gmail and Outlook integration (Fully functional ability to automatically log emails and meetings in the CRM)
HubSpot Connect integrations (Some integrations require paid HubSpot licences)
Ticketing (Works great and very functional support solution for free)
Forms (Paid HubSpot Marketing licence to remove HubSpot branding)
Ad management (Limited, but not bad free functionality)
Conversations inbox
Reporting dashboards (Limited to only 1 x custom dashboard)
Email tracking & notifications (Limited number of notifications and tracking, but generally enough for average users)
Email templates (Limited to 5 templates)
Canned snippets

(Limited to 5 snippets)

Documents

(Limited to 5 documents)

Calling

(Just a functionality teaser. not enough call minutes to use properly)

Meeting scheduling

(1 x Meeting link, but need a paid HubSpot Sales licence to remove HubSpot branding)

Facebook Messenger integration
So this is all free? What's the catch? Of course, there's a catch.
HubSpot does want to sell you paid HubSpot Sales licences to enhance your free HubSpot CRM. However, you don't have to take the paid products to get the large benefits from HubSpot CRM.
We've advised a number of companies to use just the free HubSpot CRM. We've also advised clients with most users on free HubSpot CRM, and a few paid HubSpot Sales Professional licences for their power users. Others we've advised on 100% paid HubSpot Sales licences. It all depends on the needs of your business and teams.
What is HubSpot Sales, and is it different to HubSpot CRM?
HubSpot Sales is an additional product that sits on top of HubSpot CRM and is designed to enhance the sales process and increase productivity.
HubSpot describes HubSpot Sales as follows:
"Time-saving tools that help you get deeper insights into your prospects, automate the tasks you hate, and close more deals faster."
HubSpot Sales seamlessly integrates with HubSpot CRM. Technically HubSpot CRM and HubSpot Sales are the same piece of software. HubSpot just turns on more functionality as you pay for the licences.
The HubSpot marketing people have created confusion between HubSpot CRM and HubSpot Sales with their efforts to drive installs of the free CRM.
These efforts have really driven uptake of HubSpot CRM, and we've seen it work to drive paid Sales licences.
HubSpot Sales integrates perfectly with Gmail, Office 365, and Outlook desktop for a seamless integration with both your email and calendar.
When sending emails to clients, opens and clicks, attachments and more are recorded in the CRM contact record. This process creates new contacts in the CRM with the click of a button. It also allows for very granular tracking and monitoring of your prospect's interactions with your company.
The paid versions have a calling function, and if you make calls frequently or have international clients the flat p/month fee becomes very attractive. Best of all calls from HubSpot Sales come from your own number and can be recorded and saved in the CRM. You can dial out from your mobile phone or your laptop and everything will be recorded in HubSpot.
HubSpot Sales free vs. HubSpot Sales paid
The Gmail, Office 365, and Outlook desktop email integration is included in the HubSpot Sales Free, so all client interactions via your email and calendar can be pushed to the HubSpot CRM. This is a hugely powerful free feature.
You can even track email opens, create opportunities and deals to track your sales. You also get live chat on your website with bot functionality with HubSpot Sales free. Just remember free chat has HubSpot branding.
However, take notice here. These are the three main reasons you would move from the entirely free HubSpot CRM solution to a paid solution HubSpot Sales solution.
4 Reasons free HubSpot CRM will not work for you or your team:
You need two or more deal pipelines with restricted pipeline visibility to CRM users.
You want to build a portal of sales documents, email sequences, resources and playbooks for a sales team to use.
You require deal stage automation, task automation, and/or lead rotation.
You want to use HubSpot Marketing to send out mailers, manage social media, or do any marketing automation. You can send out 2000 mailers for free on HubSpot Marketing free. As soon as you plug in paid HubSpot Marketing - you need to pay for the number of contacts in your CRM according to the HubSpot Marketing licence requirements. $50 p/1000 contacts.
Features that might 'tease' you to upgrade to paid
Other HubSpot Sales paid features that work in a limited 'teaser-like' fashion with the HubSpot CRM are:
Email templates (saved templates for regularly sent emails)
Calling (free calling)
Sequences (firing off a series of sales emails to a prospect/client with one click)
Meetings (a booking engine linked to your calendar where a client can see available times in your calendar and book them directly. Free has branding and only 1 x meeting link that is not as configurable as the paid version.)
What does paid HubSpot Sales cost?
HubSpot Sales comes in 4 licences:
HubSpot CRM with free sales tool: $0p/m
Sales Hub Starter: $50p/m x 1 user ($50 p/user p/m)
Sales Hub Professional: $500p/m including 5 users ($100 p/user p/m additional user)
Sales Hub Enterprise: $1200p/m including 10 users (120 p/user p/m additional user)
In September 2020, HubSpot introduced Custom Objects. This update takes HubSpot CRM into the realm of enterprise-grade CRM's like Saleforce.com and Microsoft Dynamics at a lower price point.
HubSpot Sales Starter runs month to month, while Pro and Enterprise are billed annually.
HubSpot has also introduced a 20% discount if you sign an annual contract. However, your HubSpot partner can negotiate better volume discounts and quarterly or bi-annual payment periods and terms.
A word on HubSpot Marketing
Lastly, if you do want to use HubSpot Marketing to integrate your marketing and sales processes you will be forced to go paid. The all-in-one inbound sales and marketing platform will allow you to manage your digital marketing efforts including website, landing pages, content, social media, SEO, call-to-actions, contacts, reporting and more in the same place that you manage your sales process.
If you would like to know more about HubSpot Marketing Hub, I've written an article on the subject called: Is HubSpot Marketing Worth the Cost?
At $800 p/month for HubSpot Marketing Professional it's a significant investment over a 12 month period, but it's a very effective platform that truly integrates sales and marketing.
HubSpot Marketing free gives you forms, pop-up forms, email marketing (2000 emails p/month), and ad management. Just remember the forms, pop-ups and emails will have HubSpot branding.
HubSpot have also just upgraded the features in HubSpot Marketing Starter to include some marketing automation, making it a very compelling offering.
Looking for a HubSpot South Africa partner? Read our article to find out what you need to consider.
Still not convinced? This article might be useful: What CRM should you choose?
Welcome to the MO Agency blog. Here you can find resources on Digital Marketing, HubSpot Inbound Marketing, Web Development & Brand Strategy.