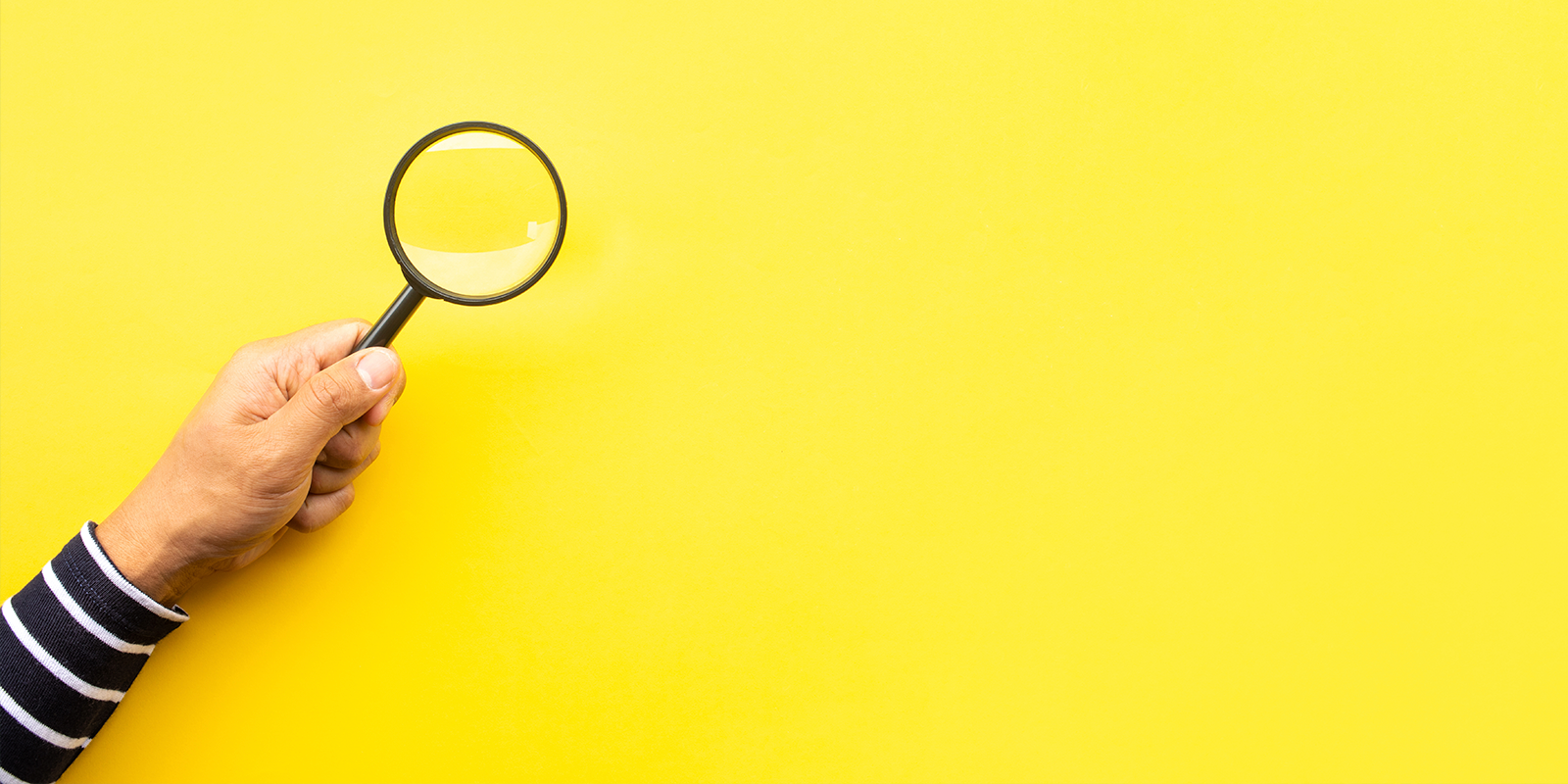 Digital Marketing
SEO Cape Town: Top 10 Service Providers
Welcome to the world of digital and online marketing! In today's fast-paced digital age, having a strong online presence is crucial for the success of any business.
Search Engine Optimisation (SEO) plays a critical role in this by helping websites rank higher in search engines like Google, thus increasing their visibility and attracting potential customers.
Cape Town is home to numerous SEO companies, but finding the right SEO Company for your business can be a challenge. To make things easier, we've compiled a list of the top 10 SEO service providers in Cape Town.
Whether you're a small business owner or a marketing manager, this list is sure to help you make an informed decision for your SEO services.
SEO Cape Town: Top 10 Service Providers
MO Agency
Ruby Digital
StoryTeller
Syte
Web SEO
BrandSeed SEO
IM Applied SEO
Cape Town SEO
Giddy Up
Intratec Digital
What are you telling yourself about SEO?
"It is 2020 and I am from Cape Town, we're living life in the mother city with tourists from all over, which means that business will be booming because people will come to us - therefore we don't need to make use of SEO."
If this is the way you think, you need to understand that it is incorrect. Just because there are a lot of people in your area, does not mean that they will find you.
This is exactly why SEO and having an SEO strategy is important if you are a business owner or marketer, you want all of these people to find you (find your website) when searching on major search engines. More traffic to your website can mean more customers through your doors.
All of a sudden having an SEO (Search Engine Optimisation) strategy sounds quite attractive, doesn't it?
What you need to understand when it comes to SEO is that, as with technology, SEO changes constantly. That is why businesses have online marketing budgets in place, to employ an SEO company to assist with their SEO and keep it up to date.
Here are some of the latest findings from Backlinko, they have recently analysed 11.8 million Google search results to answer the question:
Which factors correlate with first-page search engine rankings?
A website's overall link authority strongly correlates with higher rankings.


The #1 result in Google has an average of 3.8x more backlinks than positions #2 - #10.


Comprehensive content with a high "Content Grade", significantly outperformed content that didn't cover a topic in-depth.


No correlation was found between page loading speed and first-page Google rankings (this being said, excessively slow websites do get penalised).


Getting backlinks from multiple different sites appears to be important for SEO.


The vast majority of title tags in Google exactly or partially match the keyword that they rank for.


Page authority weakly correlates with rankings.


Word count was evenly distributed among the top 10 results. The average Google first page result contains 1,447 words.


HTML page size does not have any correlation with rankings. In other words, heavy pages have the same chance to rank as light pages.


A slight correlation was found between URL length and rankings. Specifically, short URLs tend to have a slight ranking advantage over longer URLs.


Data shows that the use of Schema markup does not correlate with higher rankings.


Websites with above-average "time on site" tend to rank higher in Google. Specifically, increasing time on site by 3 seconds correlates to ranking a single position higher in the search results.

Truth be told, it is fascinating to see how SEO constantly changes, therefore we advise you to find an SEO Company that can do SEO planning according to your business and industry, build a strategy from their findings, and guide you through how they execute on it.
You might also be interested in: Are SEO Agencies in South Africa Wasting your Money?
Different types of SEO services offered by providers
On-page optimisation:
This includes optimising the content and HTML source code of a website to improve its relevance and usability for both users and search engines.
Off-page optimisation:
This involves activities outside of the website, such as building high-quality backlinks and increasing brand mentions and citations, to improve the website's visibility and ranking in search engine results.
Technical SEO:
This involves optimising a website's technical infrastructure, such as website speed and mobile responsiveness, to ensure it is accessible and easily crawl-able by search engines.
Local SEO:
This focuses on optimising a website for local search queries and improving its visibility in Google Maps and local search results.
Content creation and marketing:
This involves creating high-quality, relevant, and engaging content to attract and retain users, as well as promoting that content to drive traffic and improve visibility in search results.
Consider the following when choosing an SEO Cape Town provider
Budget:
SEO can be a significant investment, so it's important to choose a provider who fits your budget. Make sure you understand what services are included in the price and if there are any hidden costs from the SEO Agency.
This includes optimising the content and HTML source code of a website to improve its relevance and usability for both users and search engines.
Reputation and Reviews:
Look for an SEO Agency with a strong reputation in the industry. Read online reviews and testimonials from past clients to gauge their level of customer satisfaction.
Customised Approach:
An effective SEO strategy should be tailored to the unique needs and goals of your business. Choose a provider who offers a customised approach and is willing to take the time to understand your business.
Tips for Effective Collaboration Between Business Owners and SEO Providers
Clearly define goals and expectations:
Both parties should have a clear understanding of the desired outcomes and how success will be measured.
Open communication:
Maintain open and regular communication to ensure everyone is on the same page and to address any issues as they arise.
Transparency:
The SEO provider should be transparent about their work and the results they are achieving. The business owner should be transparent about their budget and any changes to the company's direction or goals.
Collaborative decision-making:
Both parties should be involved in the decision-making process and work together to find the best solution for the business.
Trust and mutual respect:
Build trust and mutual respect by being honest and reliable. The SEO provider should respect the business owner's knowledge of their industry, and the business owner should respect the SEO provider's expertise in SEO.
SEO Cape Town Providers
Start here, with these 10 SEO Service Providers in and around Cape Town:
MO Agency
MO Agency has offices based in Cape Town as well as Johannesburg. MO Agency believes SEO is a core piece of any successful digital strategy for business growth. They also provide marketing automation, paid ads, CRM, and web design services. Visit our website here.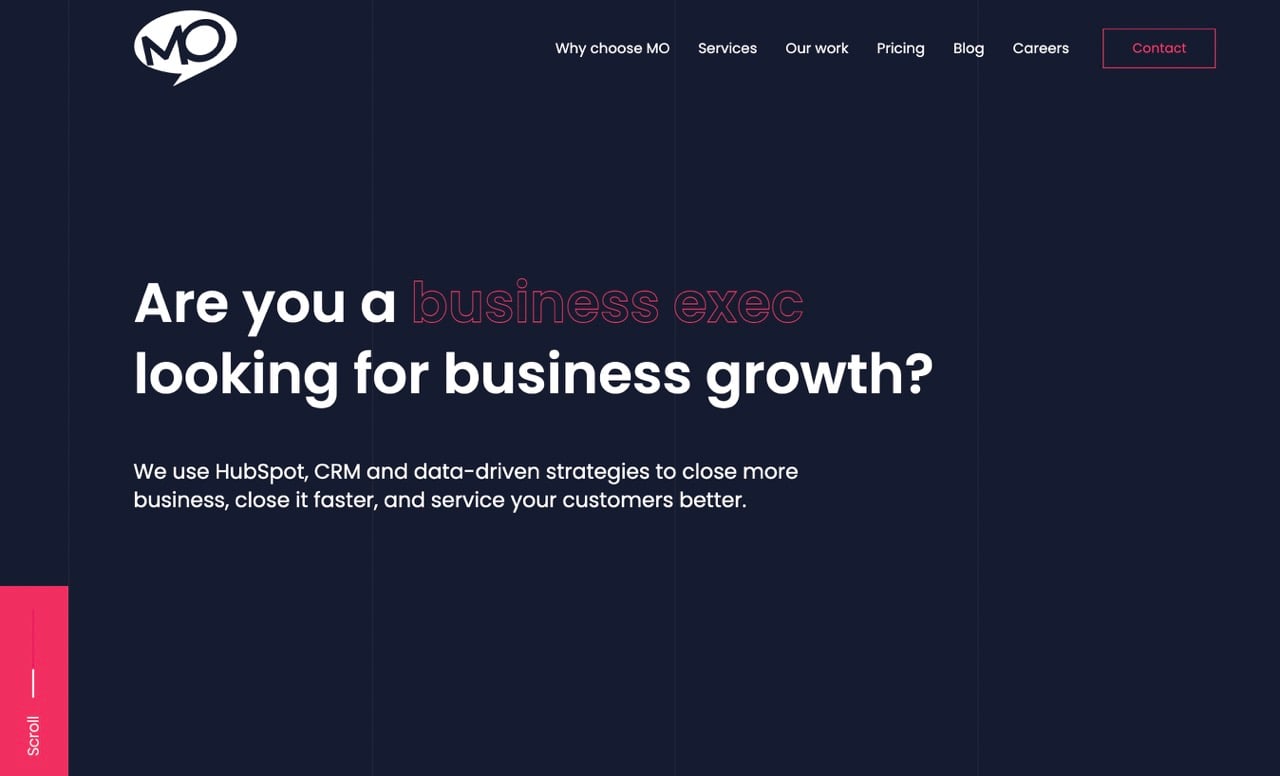 Ruby Digital
Ruby Digital is based in the Western Cape, Eastern Cape, Northern Cape, Gauteng, Free State, KwaZulu-Natal, North West, Limpopo, and Mpumalanga. You can visit them here.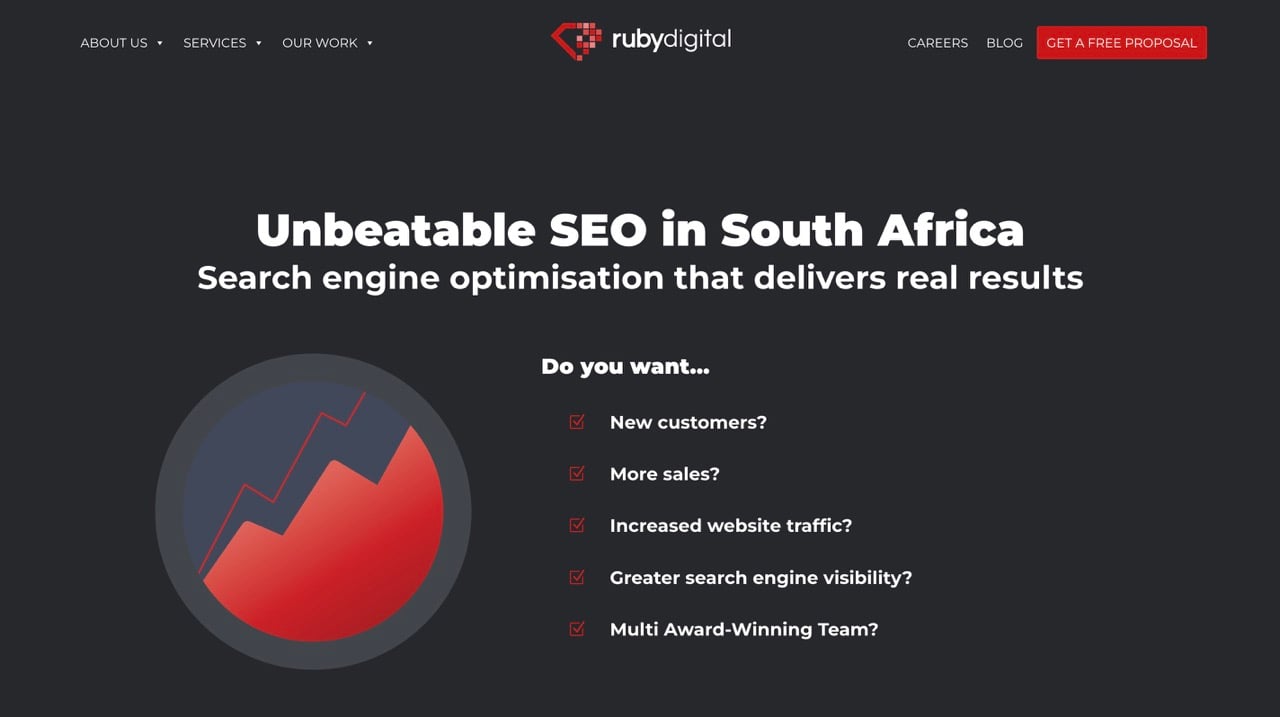 StoryTeller
StoryTeller is based in Cape Town at the V&A Waterfront. Visit them here.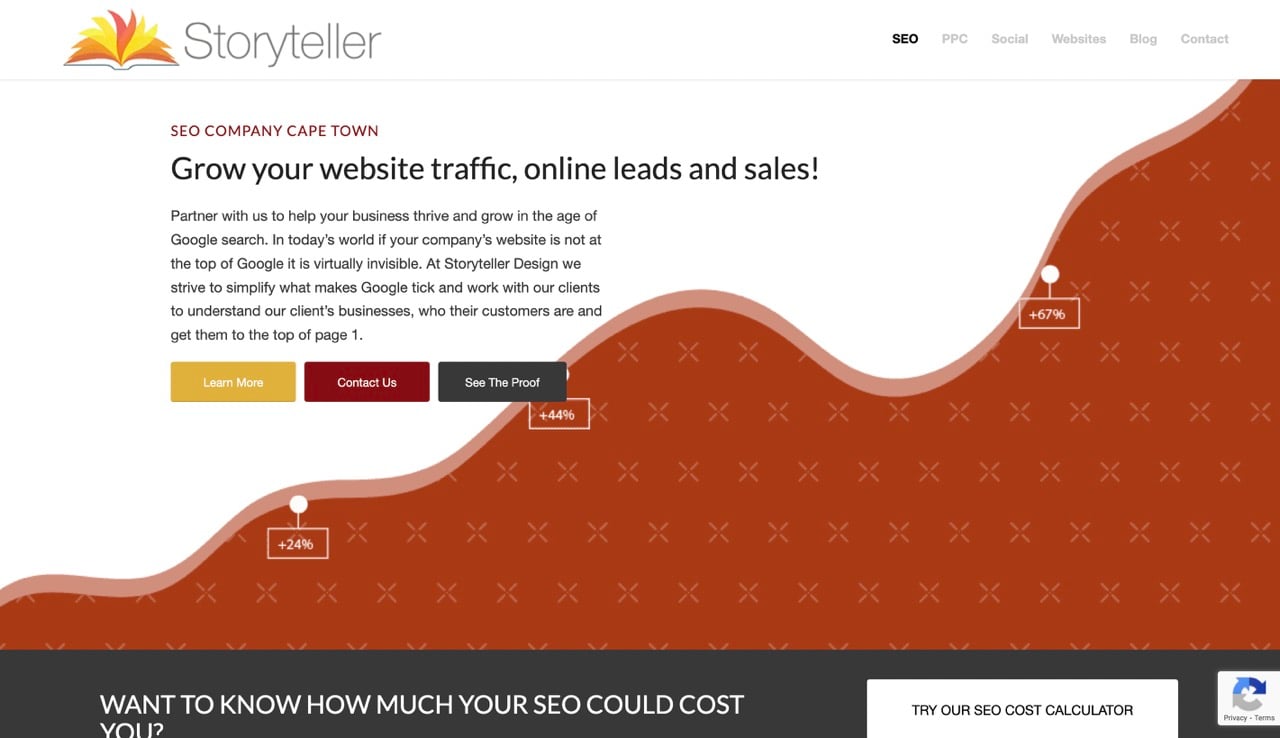 Syte
Syte has offices in Johannesburg and is an Analytical Marketing Company. Visit them here.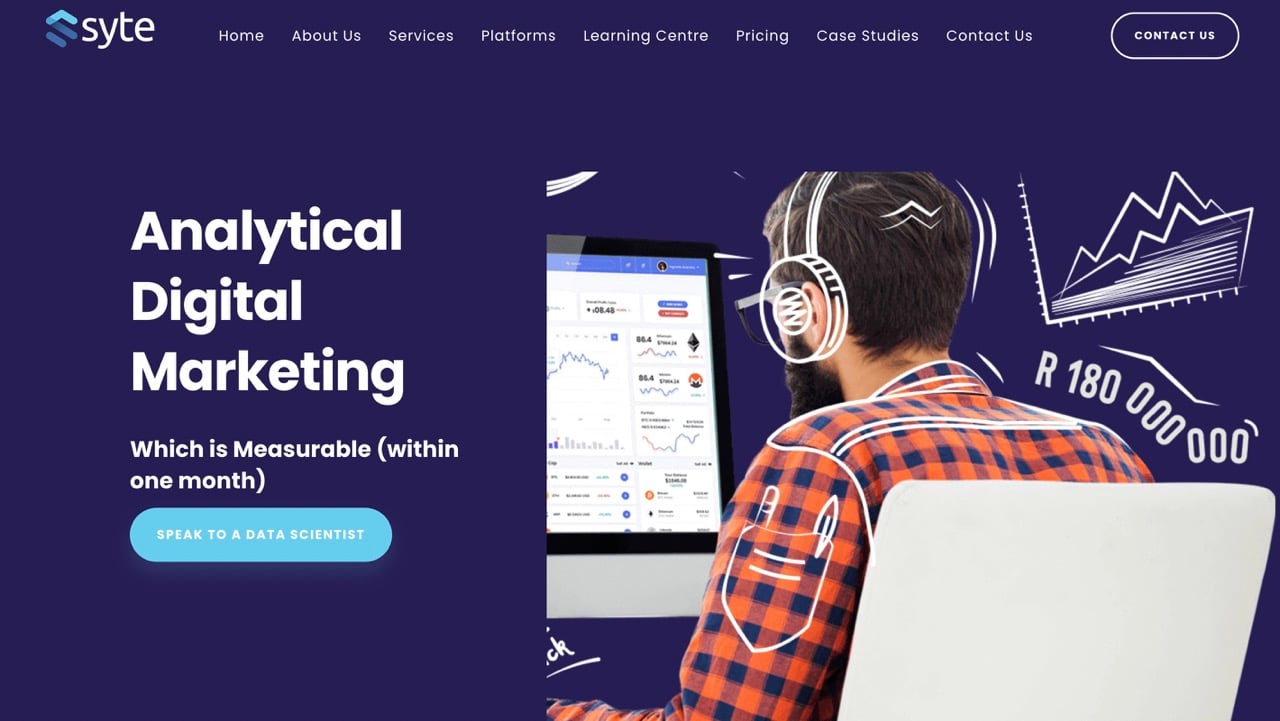 Web SEO
Web SEO is based in Cape Town, they offer a variety of creative services. Visit them here.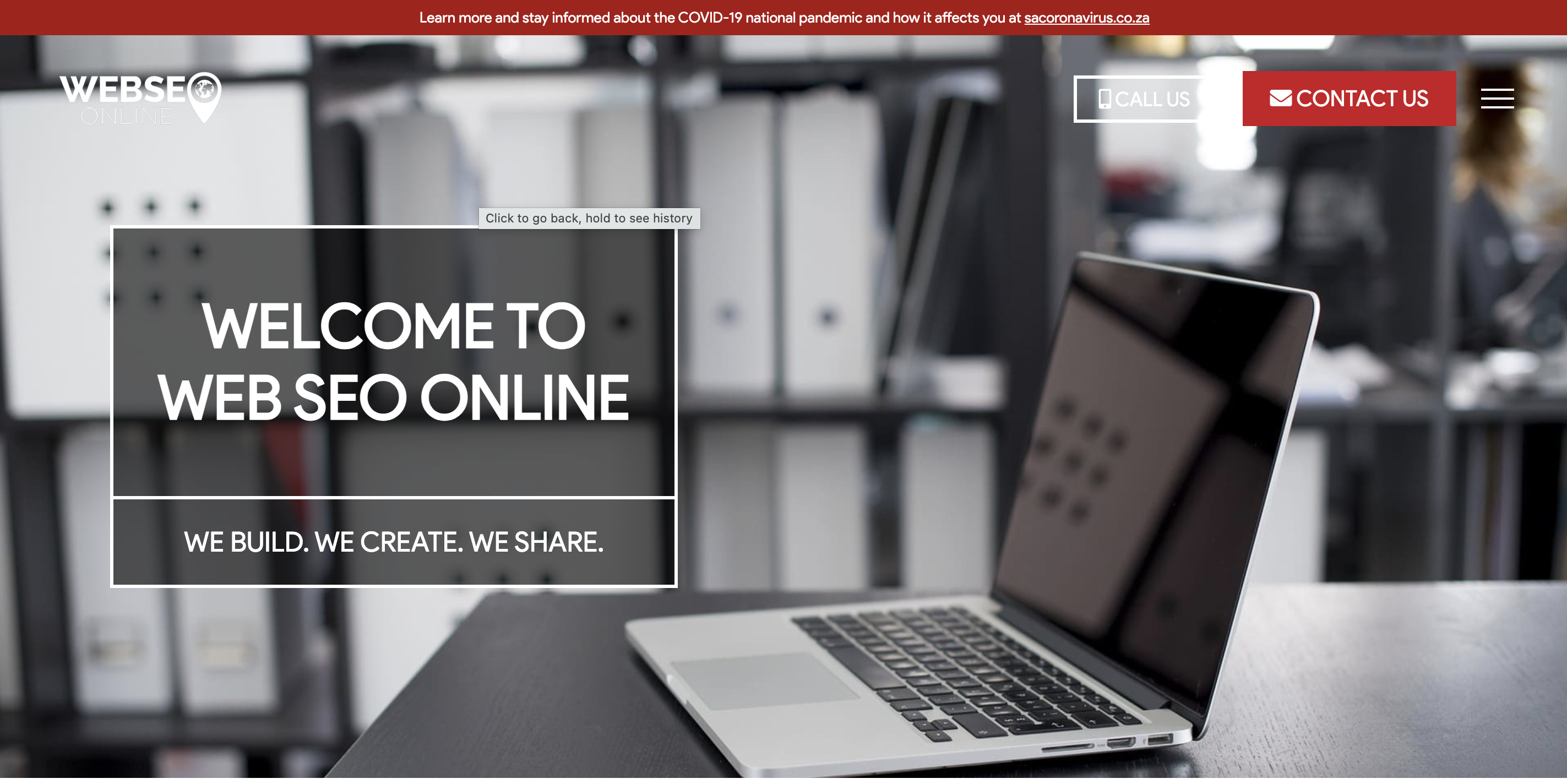 BrandSeed SEO
BrandSeed focuses on SEO and has offices in Cape Town. Visit them here.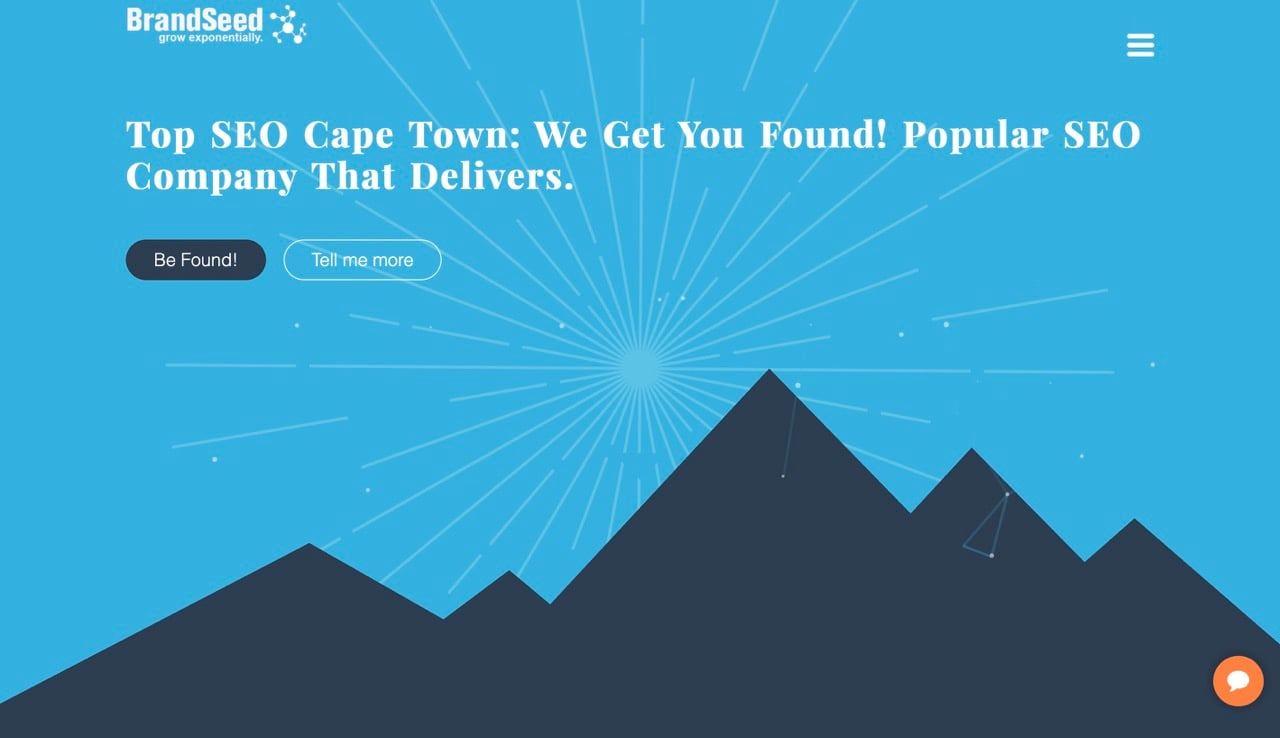 IM Applied SEO
IM Applied SEO is a comprehensive digital marketing company based in Cape Town. Visit them here.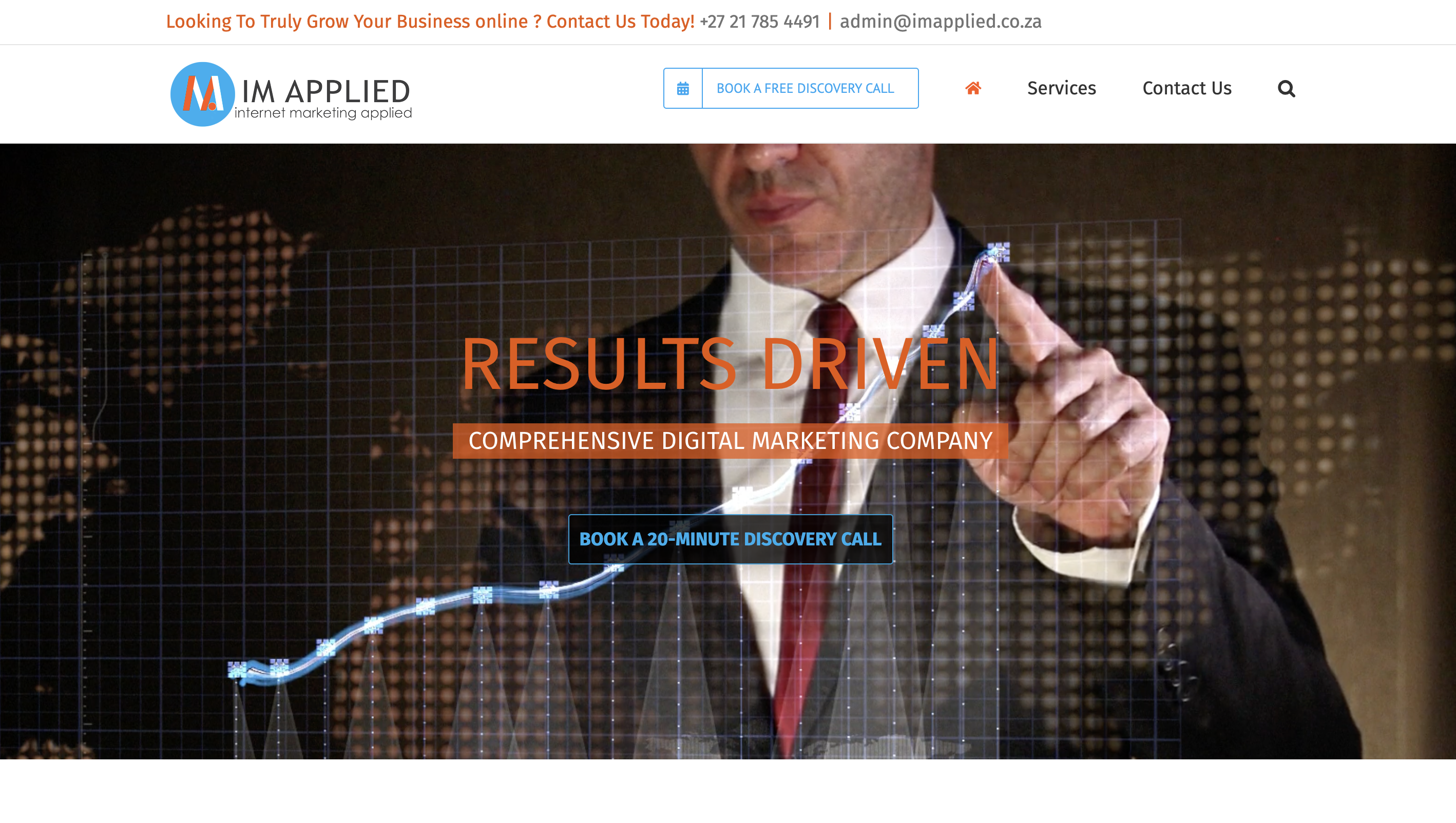 Cape Town SEO
Cape Town SEO offers holistic and organic SEO and is based in Cape Town. Visit them here.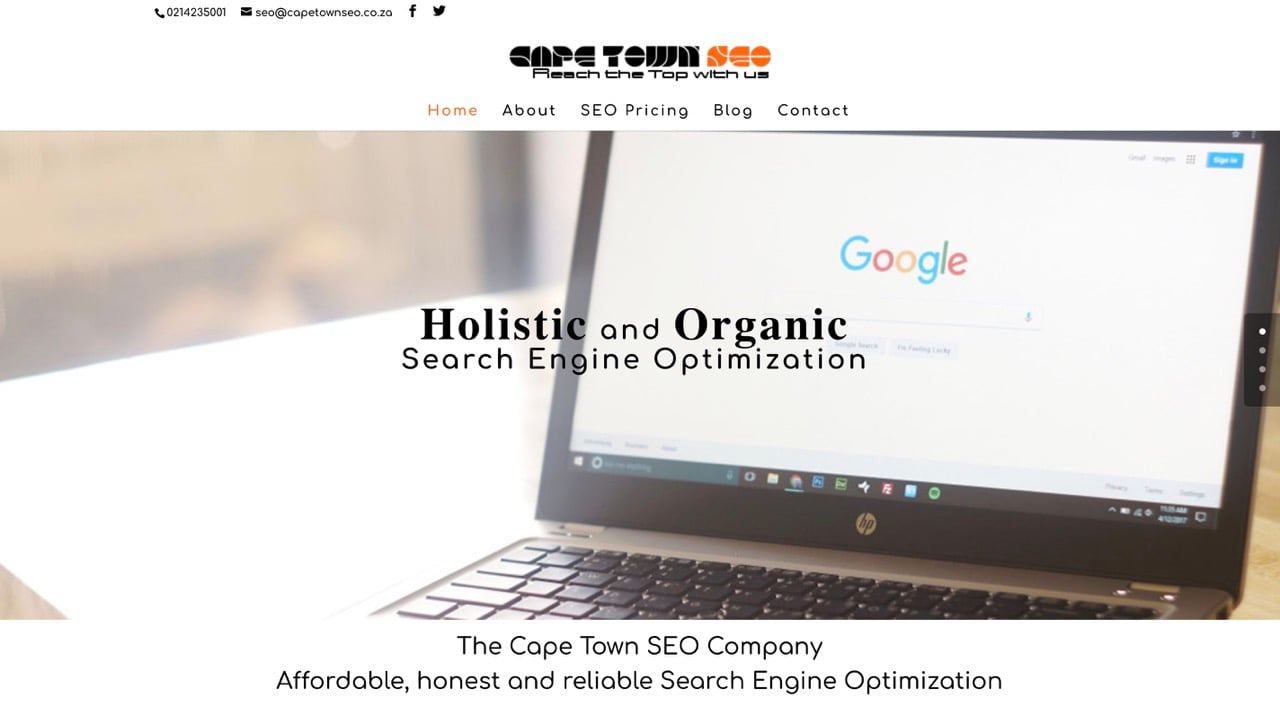 GiddyUp
GiddyUp offers design, web development, and SEO based in Cape Town. Visit them here.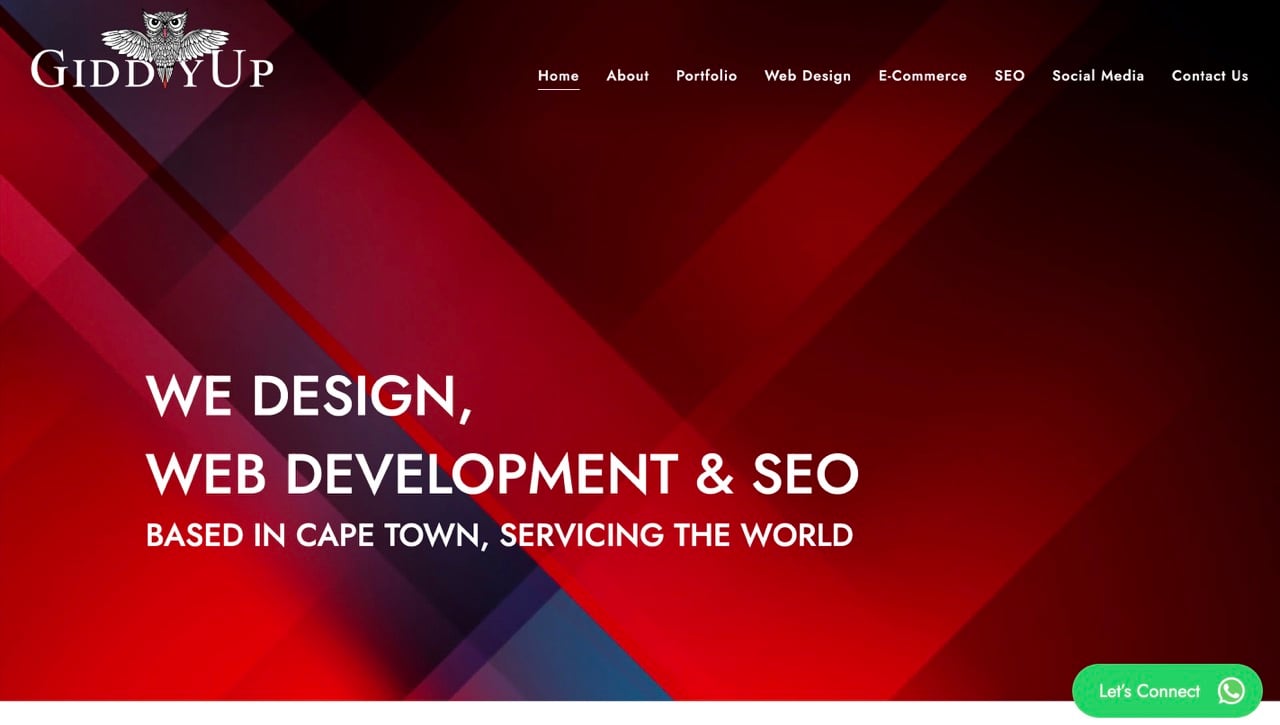 i Digital Marketing Agency
i Digital Marketing Agency is a Web Development and Digital Agency in Cape Town. Visit them here.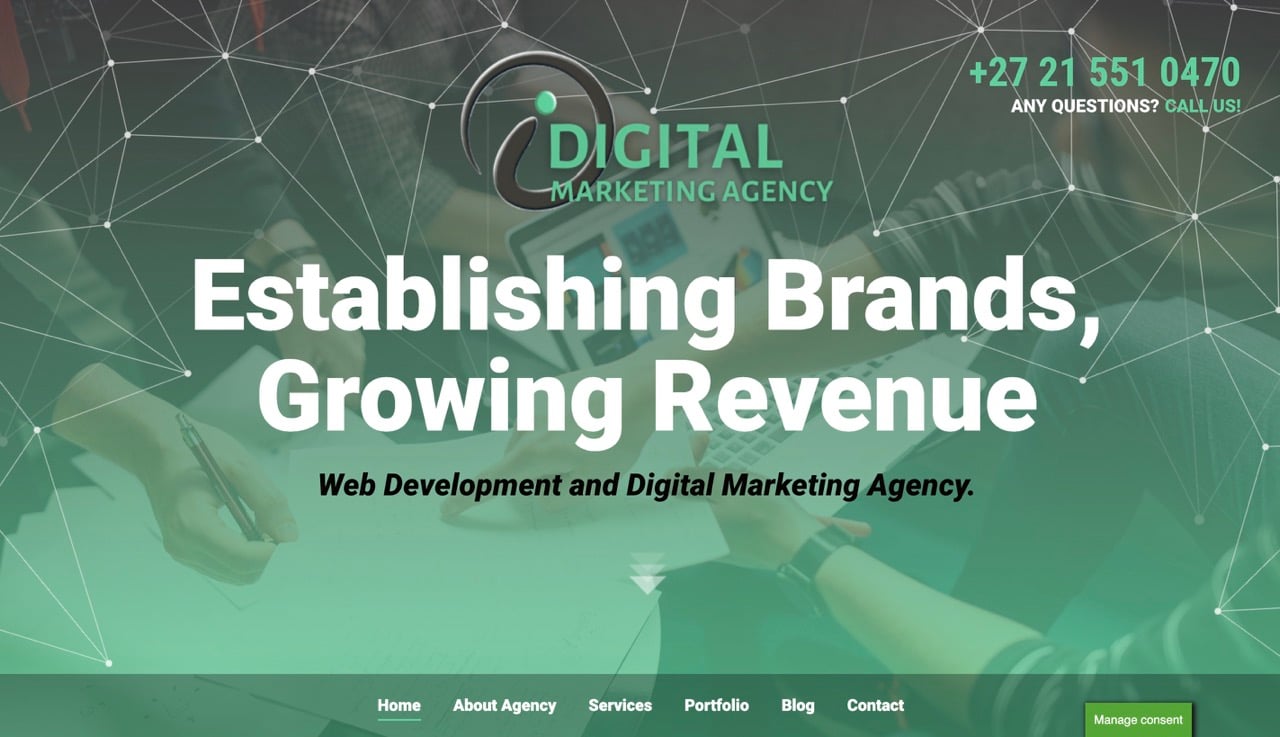 Choosing the correct SEO (Search Engine Optimisation) service provider is essential as you will see the long-term results which will deliver the return on investment that you need.
The importance of ongoing SEO efforts
Ongoing SEO efforts are crucial for the success of a website in today's highly competitive digital landscape. Working with a reputable SEO agency can help ensure that these efforts are executed effectively.
An SEO agency can provide regular website audits, keyword research, and competitor analysis to keep your website optimised for search engines and relevant to your target audience.
Moreover, the agency can continuously monitor and adjust strategies as search algorithms and consumer behavior change. This not only helps your website maintain its ranking but also improves its overall visibility and drives more qualified traffic to your site. With ongoing SEO efforts, businesses can stay ahead of the competition and build a strong online presence that drives growth and success.
Final Thoughts
Investing in SEO is a must for any business that wants to succeed in the digital world. The top 10 SEO companies in Cape Town offer a range of services and expertise to help businesses of all sizes reach their online goals. Whether you're looking for a full-service digital marketing agency or a specialist in a specific area of SEO, these SEO companies have a proven track record of delivering search engine results.
When choosing an SEO provider, be sure to consider your unique needs and budget, and choose the one that best aligns with your goals. With the right SEO partner, you can expect an increase in online visibility, higher search engine rankings, and more qualified leads for your business.
Transforming Business Through Marketing, Sales and Service Technology