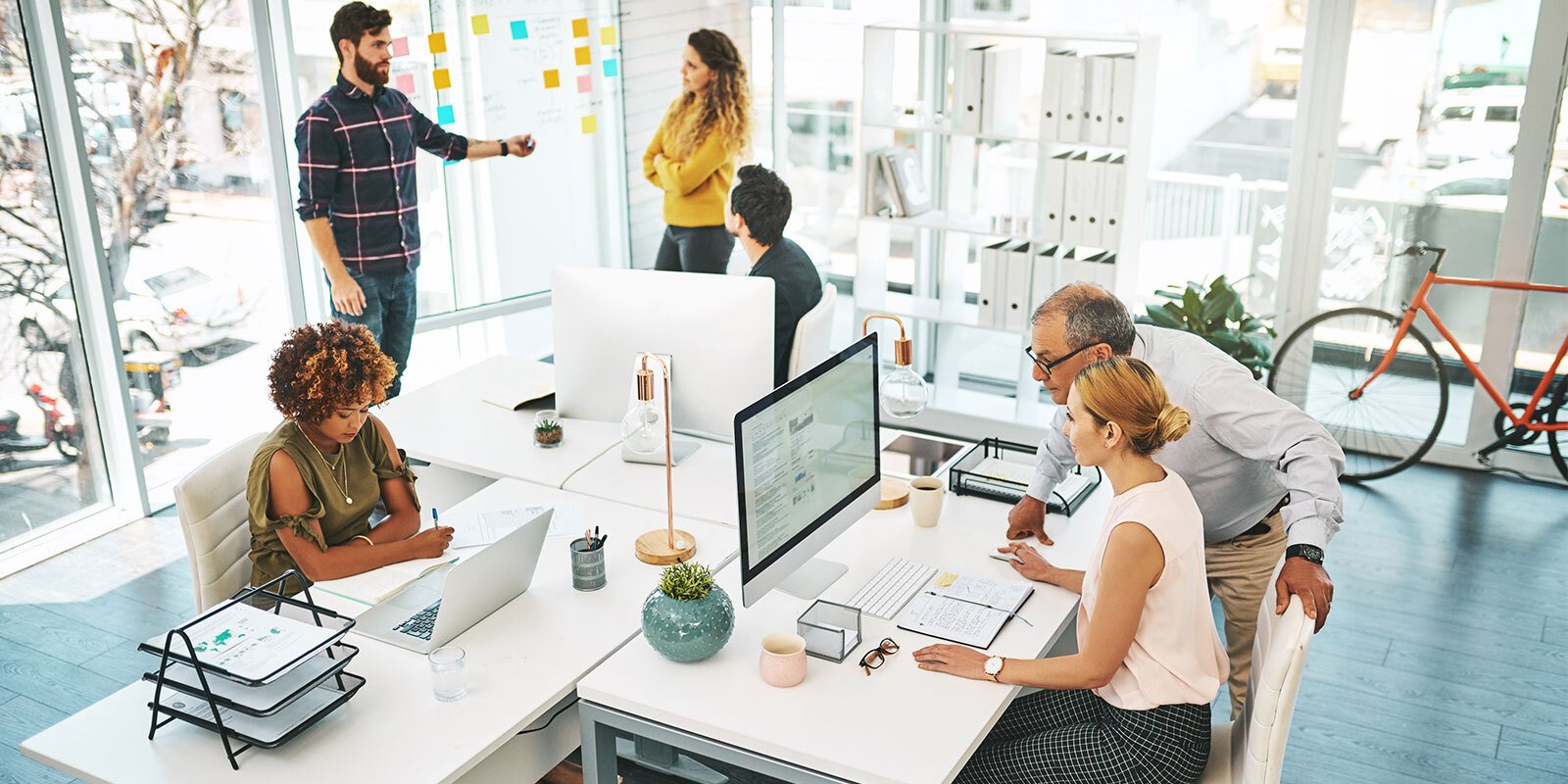 Digital Marketing
Top 10 UK Digital Agencies
There are hundreds of digital marketing agencies in the UK. Choosing one of them to trust with your business' future is crucial. You want to be sure that you're in good hands with an agency that can deliver results.
But, with so many different digital marketing agencies to choose from, how do you sift through each website to finally land on one that you can actually trust? No matter which agency you get in touch with, they'll always give you a promise on how they can help you to leapfrog the competition.
It's a competitive industry, so digital marketing agencies often don't deliver on the promises they had made when you started working with them. Whether you're a small business, or team with hundreds of people, you deserve to work with the best agency in the UK.
Choosing a single digital marketing agency is not an easy task, and that's why we've created this guide to help you make your decision. Below, we'll not only tell you about the top ten digital marketing agencies in the UK, but we'll also give you some guidelines on the crucial factors that you need to keep in mind when making your decision.
How to Find the Best Digital Marketing Agencies in the UK
Choosing the right digital marketing agency is crucial. There are so many agencies out there that often miss deadlines, can't stick to their promises, and give excuses for underperforming. If you're with the wrong agency, managing them can become a full time job on its own. At some point, you need to know when it's time to switch to a different digital marketing agency.
Whether you're looking for a new digital marketing agency, or you're joining forces with one for the first time, there are a few key guidelines you can follow to ensure that you're choosing the right one. Below are some of the most important factors to keep in mind:
Proven Testimonials
When choosing a digital marketing agency that you're going to trust, you want to make sure that they have proven results. Asking an agency to provide you with some proven testimonials of their previous work is a good way to determine whether they're worth working with or not. Every agency will claim that they have had good results in the past, but can they prove it? Look out for any awards that the agency has won in the past as these accolades are difficult to get, and they're awarded by people with a wealth of experience in the industry.
Experience
There are hundreds of digital agencies out there, but many of them are still young. The more experience they have under their belt, the better their operations, processes, and results will be. You also want to make sure that an agency has experience in your industry because every business is unique and what might work for one, won't necessarily work for another.
Range of Services
Digital marketing agencies come in many different shapes and sizes. Each one might focus on a specific area, rather than offering every possible service. If a digital agency does claim to offer every marketing service under the sun, it could be a big red flag. When choosing an agency, make sure to narrow it down to one that specialises in the area you want to work on. For example, don't ask an agency to work on your website if their specialty is social media. Working with an agency that is a jack of all trades is not always the best course of action to take.
SMART and Realistic Goals
While delivering incredible results in a short space of time is achievable for digital marketing agencies, you need to beware of false promises. Make sure that the agency has a plan in place on how they're going to achieve the goals that they have set out. It's also a good idea to explore the tools that they will be using to help you achieve the results they're promising.
Reliable Reporting
Tracking the progress of your goals while working with an agency is crucial. The agency needs to have reliable reporting systems with data to back up their progress. If they're falling short of your expectations and the results they promised to deliver, what needs to change? On the other hand, it's also great to pour over data and reports to see what has been working for your business and focus on the elements that give you the best results.
Ignore Pricing
Saving costs is always important, but when it comes to choosing a digital marketing agency for your business, try to ignore the costs involved as much as you can. If you're going with a cheap digital marketing agency, you're going to get cheap results. The best digital marketing agencies in the UK often charge higher rates, and that's because they have a proven track record, use a methodology that works, and they can deliver the results they promised you.
About MO Agency
With over a decade of experience in digital marketing, we implement technologies and strategies for B2B companies to help them attract the right leads, convert them into customers, and retain them with customer service.
At MO Agency, we work with digital marketers, business executives, as well as sales and technology professionals. Our team may be small, but we're focused on a specialised skill set that brings value to any business.
Want to hear more about what we've achieved so far? Take a look below:
HubSpot 2020 Impact Awards: Customer First
HubSpot 2021 Impact Awards: Integrations Innovation
HubSpot 2022 Impact Awards: Platform Migration Excellence
Our Services
HubSpot CRM services - Hubspot is our CRM of choice and we offer everything from integration to onboarding when it comes to this industry leading CRM system. Whether it's sales enablement, customisation, or consulting, we can
Inbound marketing and campaigns -

Inbound marketing

is one of the best ways to consistently increase lead quality, volume, retention, and build brand authority. It's our preferred form of marketing, and we can get your business set up with this effective campaign.
Web design and development - At MO Agency we build effective results driven websites. Whether you're setting up an eCommerce site with Shopify, a new blog with WordPress, or need to migrate into HubSpot CMS, we've got you covered.
Digital branding and video - The world has shifted into a visual landscape. If your business is not portraying its vision, values, and personality using visual content, we can help you to build a strong visual identity.
Our Success Stories
In the absence of results, services are worthless. So, here are some of our favourite client success stories:
Industry : Information technology
Specialisation: Data centres
Results: We created an interconnection campaign that helps Teraco to generate new leads through LinkedIn and Google Ads resulting in a 42% increase in new contacts in their HubSpot platform.
Industry : Manufacturing
Specialisation: LED lighting
Results: We created a "Future of Lighting" campaign running on Google Ads for ROBUS and set up automated workflows for their nurture emails which helped them to generate 342 SQL's and increase their organic search traffic by 39%.
Industry : Financial Services
Specialisation: Insurance
Results: A funeral cover nurture journey running on Google Ads generated 1074 leads for Meerkat. We saw a 17% increase in funeral cover leads, a 42% increase in debt management leads, and an incredible 440% increase in organic search traffic.
Industry : Information Technology
Specialisation: Engineering Software
Results: Our Panel Building 101 campaign utilised LinkedIn and Google to have B2B leads delivered 29x more efficiently than the industry average.
Industry : Information Technology
Specialisation: Risk Management Software
Results: Running a building safety act nurture journey resulted in a cost per lead 9x lower than the SaaS industry average. Risk Warden also created 307 deals from landing page conversions
Industry : Manufacturing
Specialisation: Cryogenic Monitoring Solutions
Results: Our team set out to optimise Quantum's website, which led to a 277% increase in organic search traffic.
Industry : NGO
Specialisation: Environmental Campaigning
Results: With a focus on increasing exposure, our team used LinkedIn InMail, Google Ads, and Facebook split testing to achieve an industry leading conversion rate with 2.3 million impressions across thousands of actionable data points.
Industry : Financial Services
Specialisation: Payment Solutions
Results: We integrated HubSpot's sales, marketing, and service packages with excellent results. Ikhoka generated 158,470 leads over 12 months and acquired 70,000 new customers since implementing Hubspot.
The 10 Best Digital Marketing Agencies in the UK
There are hundreds of digital marketing agencies all over the UK. While some of them specialise in a focused area, others are more general and cover a wide range of services. Below, we're digging deeper into some of the best industry leading agencies in the UK.
Velocity

Velocity

focuses on using content marketing and storytelling to help their clients grow. Some of their services include

branding, strategy, web development, and they also have a focus on visual identity

. By finding stories that will resonate with your audience, Velocity will help your business to capture the imagination of your customers and draw them in.

Koozai

Koozai

is an award winning digital marketing agency that has been around since 2006. With several years of experience under their belt, they offer a wide range of excellent services including

search engine optimisation (SEO), paid media, and content marketing

. The team will do thorough research into your business and the industry you're in to better understand how they can get you the best results as proven by some of the names in their client list such as Bandai, Papa John's Pizza, Stannah, and many more.

Modern

Another top UK digital marketing agency in the UK is

Modern

. This digital marketing agency based in Bristol implements effective strategies by using data analytics and business insights. They have worked with brands such as Hyland, AllStar Business Solutions, and Klarna to grow, develop new products, and develop stronger customer relationships. If you're looking for

account based marketing, digital transformation, performance marketing

, and much more, Modern is a great agency to consider.

Social Shepherd

As a social first agency,

Social Shepherd

is laser focused on delivering results in the social media space. From

paid social to social media management, and even influencer marketing

, these are your go-to guys if you need to up your social media game. They've also won several awards and are recognised as one of the leading digital marketing agencies in the UK.

Aira

Aira

is a small team based out of Milton Keynes that was set up in 2015. Despite their young age, this agency has won several awards and works with some reputable names including Veriff, Just Tyres, AppJobs, and many more. Aira's services include

SEO, paid media, inbound marketing, content marketing, and digital PR

.

SEO Works

SEO is an ever-changing industry that is nearly impossible to stay on top of all the time. But, the guys over at

SEO Works

are among the best in the business when it comes to delivering results from search engines. They've worked with clients such as Sheffield Hallam University, Arai Helmets, The White Room and many more. However, they're more than just an SEO agency, they also provide

PPC services, paid social, as well as design and development

.

Pull The Pin

Pull the Pin

is a team that operates out of Birmingham. They can offer

web building, video production, and digital marketing services

. They have a proven track record having worked with clients such as the Daily Mirror, Ingeus, England Gold, and of course many more. Pull the Pin uses multi-channel marketing to get some industry leading results. The team has achieved some incredible results using video and web building.

We Are Social

We Are Social

is an international digital marketing agency with 850 team members scattered across 15 different locations around the world. Their main goal is to connect the business with its customers through social platforms. They have an incredibly

wide range of services, but this agency is highly focused on sports in particular

. Nevertheless, they have worked with some of the biggest names in the world including Netflix, Lego, Samsung, and many more reputable companies.

Saatchi & Saatchi

Saatchi & Saatchi

is a London-based digital marketing agency that has been around since 1970. They have over 6500 team members in more than 114 countries around the world — it's no surprise that you would see them on this list. They are considered to be a

powerhouse in the marketing industry

, and they've been paving the way for decades. Saatchi & Saatchi has worked with British Airways, Visa, T-Mobile, and hundreds of other reputable companies over the years.

Stackmatix

Whether you're a small start up looking to grow, or a bigger business trying to generate more leads,

Stackmatix

is a flexible digital marketing agency that offers a whole host of services including

social media, advertising, sales, creative, and analytics

. Some of the reputable names that they have worked with include Figma, Remoov, Nautical, and more.
Final Thoughts
These may only be 10 options for digital marketing agencies, but it's clear that making a decision on which one you'll trust with your business is nearly impossible. It's not as easy as going with the biggest digital marketing agency and the one that has worked with the most reputable clients. There are important guidelines that you need to follow to make sure that your business goals align perfectly with the agency of your choice.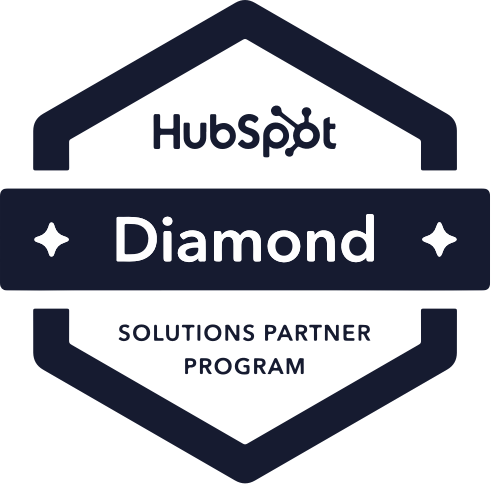 MO Agency supports visionary leaders to succeed with HubSpot