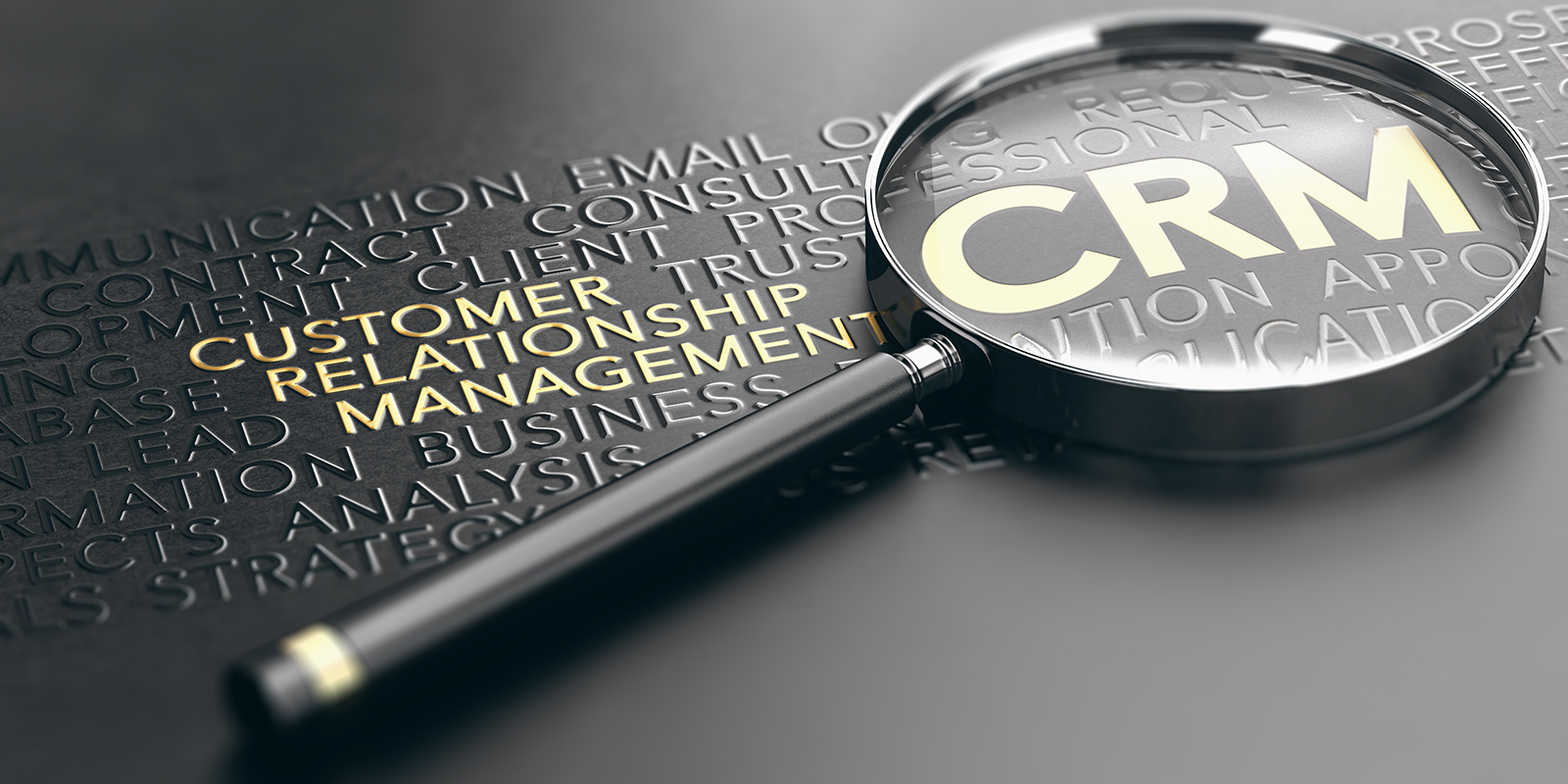 CRM
What Makes Using CRM Software Successful?
Consider the following facts about CRM reported by SuperOffice in 2020:
CRM software is now the biggest software market in the world and the growth isn't slowing down. Market size is forecasted to reach $80 billion in revenues by 2025.
A key factor behind CRM growth is access to information. Businesses want access to customer data in real-time, on-the-move and in the cloud.
From customer service and email marketing to personalisation, companies now want to deliver a personalised experience to their customer. And to do this, they need connected platforms and technologies with rich customer data.
In business, the customer is king. The quality of your relationships with your customers will help drive business growth and success. As your business grows, so will your customer list. But as the list grows so does the task of effectively managing all your customers at the same high level of customer service.
Successful CRM software can help manage this growth and maintain quality customer relationships.
What is Customer Relationship Management?
It is a combination of strategies and technologies to help manage your company's interactions and relationships with potential and existing customers. CRM software like HubSpot CRM, Salesforce CRM, and Microsoft Dynamics CRM help improve profitability. They do this by managing customer interactions with consistency and optimal frequency.
Early CRM software were relied upon only to stockpile customer data. This practice has changed immensely. Modern CRM software is an all-encompassing software solution that provides more than record storage.
The top use of a CRM software is still, contact management (94%), closely followed by nurturing leads (65%) and sales forecasting and email marketing (59%).
Why CRM software is critical for every business
Example 1:
Let's imagine you are in sales and you have a large deal pending at a client. You've worked on it for two years and it's a game changer for your career and your company. The deal is in the final stretches at board level for approval.
Your client calls you and asks why they have just received an email from your company's marketing department that offers more competitive pricing than you offered. You have egg on you face, the deal is derailed.
Example 2:
A large client is unhappy with your service after there were some serious problems with your last project. Everyone at your company including your CEO has been spending time putting things right.
The service team sends an email directly to the CEO and CFO of your client detailing a pricing increase because they have gone over their allocate time on recent projects. The client CEO blows his fuse, and pulls all the projects in the pipeline and takes them to a competitor.
A CRM across sales, service and marketing would prevent these silly mistakes with dire consequences from ever happening.
What makes CRM software successful?
The following components make CRM software successful:
1. Pipeline and Sales Activity Management
Tracking potential customer interactions, sales forecasting, and sales processing are essential components of CRM software. This is where the revenue generation opportunities lie. Your business can use this data study sales forecasts, including how your individual sales personnel are doing.
2. Customer Service
This section of the CRM software gathers customer data, their purchase patterns, and so on. It distributes necessary data to all the other necessary departments. This is vital in developing steps to understand what the customer requires, including their concerns and complaints.
4. Management of Leads
This part involves tracking sales leads and how and when they're distributed. This section is widely used by the marketing and sales teams. The system analyses customers and prospects in the CRM by looking purchase patterns to figure out potential leads.
5. Marketing Automation
CRM software used for marketing will aid in enhancing the efficacy of the methods used to promotion and market the business. Marketing automation does away with the need manually do repetitive tasks by automating them. These can include campaign management, list management, document management, activity management, bilk emails, call management, and so on.
6. Analytics
Data collected by the CRM software is analyzed and presented so that your team can learn necessary points about your customers and make relevant decisions. The system will use the data to create several types of graphical representations such as charts, figures, diagrams in dashboards. These dashboards will help you identify past, current, and future trends. This is key to the growth and advancement of your business.
7. Workflow Automation
CRM software can help you streamline and automate any number of processes to improve efficiency. This will help you reduce excess spending and prevent task repetition. Workflow automation is key to reducing redundancy and paperwork.
8. Reporting
CRM software enable teams to create different types of reports. It has the flexibility to create such reports so that your team can present precise and accurate information. This greatly aids forecasting, including the ability to transfer these reports onto other systems.
The Benefits of a CRM software Simplified
According to statistics posted by Engage Bay, 65% of sales reps were able to achieve their sales targets because they used a mobile CRM. Only 22% of sales reps who used non-mobile CRM reached their quotas.
Implementing CRM software in your organisation has many benefits. The most obvious and important ones are customer service, customer engagement, and customer retention. CRM software like HubSpot CRM can improve customer retention by up to 27%.
Here are the major benefits that you can expect for your company upon implementing CRM software:
1. Improved organisation
When information is organised, it is ready to access by all departments, which helps streamline processes.
2. Improved communication
CRM software offer centralised communication. It enables your team to share this information seamlessly and in a transparent fashion. It improves efficiency across several teams, giving them access to validated information.
3.Enhanced customer service
A CRM is a vital resource of customer information. You can easily pull out data whenever they're in touch with company representatives. The rep can easily pull up details about the customer, such as sales data, customer contact information, purchase patterns, and so on. This leads to improved customer service and better customer satisfaction.
Final Thoughts
CRM software is a crucial asset in modern business practice. By implementing a CRM software into your business, you will have more insight around what is going on within your business, and be able to service customers better.
As mentioned at the start of this blog, CRM software is now the biggest software market in the world. Access to information and customer data in real-time, on-the-move and in the cloud is critical to success in a highly competitive world.
CRM software offers the ability to connect platforms and technologies with rich customer data to deliver a great customer experience. And at the end of the day, consistently great customer experiences grow businesses.
Welcome to the MO Agency blog. Here you can find resources on Digital Marketing, HubSpot Inbound Marketing, Web Development & Brand Strategy.