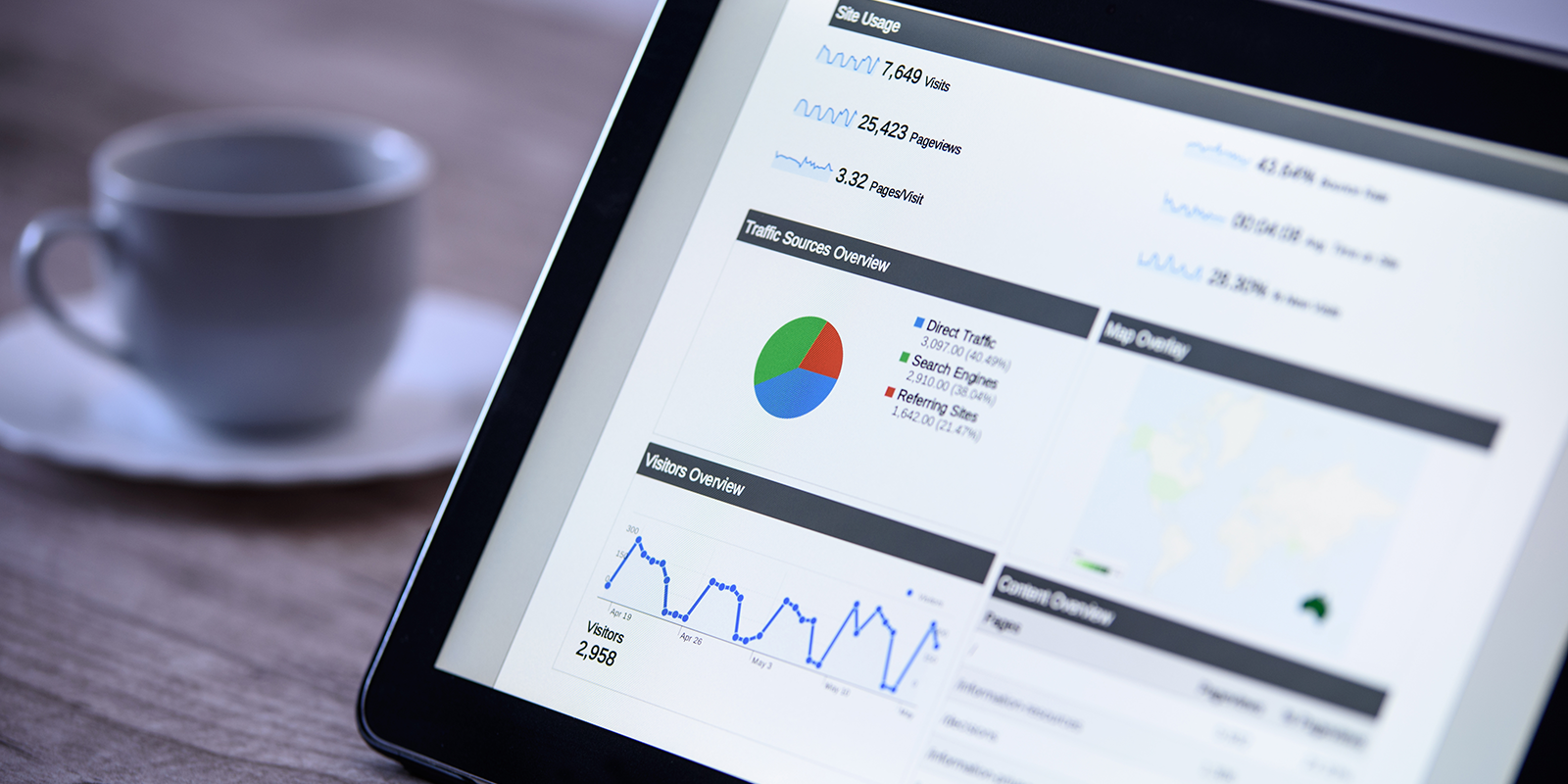 Digital Marketing
Who are the Best SEO Services Companies in South Africa?
The best SEO Services Companies in South Africa are:
Algorithm Agency
MO Agency
Ruby Digital
SEO Pros
Web SEO
Choosing an SEO services company is not an easy thing. The SEO landscape is always changing as the dominant search engine Google modifies its algorithm. And SEO services companies tend to rise and fall.
As someone who has been in the industry for over 10 years now, I've seen South Africa's top SEO companies compete for the coveted top spots on Google, and for the big budget clients. I've seen them come and go, get procured by above-the-line (traditional) agencies looking to go digital, and I've seen them disappear altogether.
The SEO providers in South Africa remain a combination of small (1-3 staff) and mid-sized (3-20) companies. There are very few large SEO firms in SA, the likes of which are very common in Europe and the US.


You might also like: Are SEO Agencies in South Africa Wasting your Money?


The difference between SEO and SEM
A distinction needs to be made between Search Engine Optimisation (SEO) and Search Engine Marketing (SEM).
SEO is the process of ranking on search engines without paying money to the search engine.
SEM is the process of ranking and being visible on search engines by paying money to search companies via products like Google Adwords. In the context of SEO companies, SEM loosely extends to display advertising on websites that are not search engines, and paid ads on social media platforms.
This article deals with SEO - the process of ranking without paying for clicks or impressions.
I do think however that most of the SEO companies mentioned below gain a significant, if not majority of their company revenue as 15 - 25% fee on ad spend. Paid and organic search does work well together - when done the right way.
What makes an SEO Company great?
The secret sauce of an SEO company and SEO in general is a combination of factors.
Visionaries and staff
The best SEO companies are headed up - strategically or owned - by one or two SEO Pros. This person has worked with SEO for 5 - 10 years and knows exactly what he/she is doing.
These individuals can read your SEO landscape like Naas Botha reads a rugby game. They can see where you are doing well, and where you need support and hard work. And like a rugby team preparing for a Rugby World Cup, can appreciate that showing up at the World Cup final requires years of consistent work.
These visionaries only have so many hours to work on your SEO every day. Yes, SEO Pros have families, pets, and pastimes outside of the work they do for you.
So, they rely on staff to deliver your SEO services. The staff needs to be well trained and versed in timeous delivery in order to deliver results. Have you ever been sold by the 'A-team', and handed over to the 'B-team' to deliver?
Unfortunately what makes a great SEO Pro, doesn't always translate to a good leader and a sound business delivery process.
Multidisciplinary Approach
SEO is no longer a purely technical pursuit, and there are multiple factors that contribute to On-page and Off-page SEO. A good SEO company needs to deliver on all of these factors. Or work well with teams that can. These include:
1. Content Marketing
Blog posts
Time on site
Social media content and shares
eBooks and whitepapers
Videos and audio recordings
Infographics or other visual content
2. On-Page SEO
Title tags
Meta descriptions
Internal links
Image alt tags
Content structure
3. Off-Page SEO
Backlinks
Social signals (likes & shares)
Trust
4. Black-hat vs White-hat SEO tactics
Black-hat methods: Optimising for search engines only. This involves exploiting weaknesses in search engines to get results and rank very quickly. By ignoring the human element and breaking or bending the rules SEO companies can rank a company quickly. However, Google is constantly waging war against sites using these methods. One sweeping Google algorithm change can wipe a site using Black-hat methods off Google entirely. Here is an article by a South African SEO company explaining what can be done after a Google penalty. I.e. The wrong move by an SEO company and poof goes your organic search traffic.
White-hat methods: Optimising for humans involves focusing on the human audience that will be engaging with the website content. By consistently producing quality content that is easy to read, informative, and legitimately optimised, websites start to rank well over time. Time is the operative word here. White-hat SEO takes time. (and consistency...)
5. Complimentary digital agency services
Website design and development
Content marketing
Social Media Marketing
UX design
Marketing automation
Price
In my opinion, great SEO that works long term is not R3000 a month. It's at least R10,000 per month and upwards. I'd be interested if you have had great SEO results with monthly costs less than this. Connect with me and let me know. I'd be happy to put your story here.
How did I come up with this list?
Domain Authority
Domain Authority (DA) is a search engine ranking score developed by Moz that predicts how well a website will rank on search engine result pages (SERPs). A Domain Authority score ranges from one to 100, with higher scores corresponding to a greater ability to rank.
Technical website check
Have you ever heard the comment, 'The mechanic's car is always broken.' ? So I'd rather have the mechanic whose car is running, to work on my car. It means their business is running well and they have time to work on their own car. The same goes for SEO companies.
I excluded a few SEO companies because they had tracking errors on their website. Seriously, if you are selling your customers SEO services that generate revenue, you should get your own house in order. Loads of website errors, missing or broken tracking codes, and old tracking code technologies the SEO companies I reviewed. These firms were excluded. See below for a well known S.A SEO company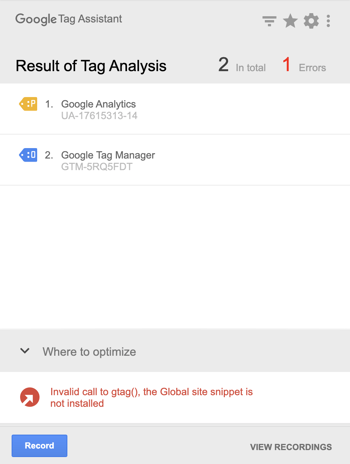 Alexa Rank
Alexa rank is a measure of website popularity. It ranks millions of websites in order of popularity, with an Alexa Rank of 1 being the most popular. Alexa Rank reveals how a website is doing relative to all other sites, which makes it a great KPI for benchmarking and competitive analysis.
I would not bet the farm on Alexa rank, but it is one of the best freely available benchmarking tools available to us. Some of the SEO Services firms are nowhere to be found when it comes to Alexa rank. Go figure!
Rankings for core services
I looked at national and local listing rankings for keywords related to SEO Services. Their first page rankings, and the difficulties of the keywords they were ranking for. If you are going to sell rankings, best you are able to do it for yourself.
Word of mouth/awareness in the S.A marketplace
Lastly, I've been in the digital industry building websites, doing SEO, conducting conversion optimisation projects, and building digital ecosystems for over 10 years. I've shared clients with these SEO service companies. I've had clients praise and bemoan many of them.
Below are the firms I'd reach out to if I was looking for an SEO Company. Just make sure you get the 'A team.'
The Best SEO Services Companies in South Africa are:
(In alphabetical order, as described by the agencies themselves)
Algorithm Agency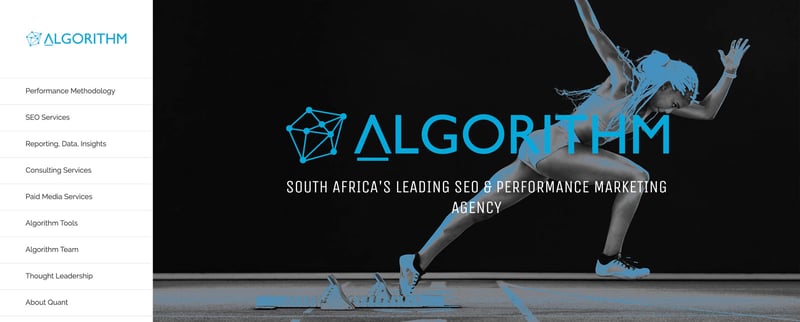 "South Africa's Leading SEO & Performance Marketing Agency. Algorithm Agency is a data-driven performance marketing agency. We have developed a powerful set of tools to drive your data and performance marketing efforts."
List of services includes:
Paid media management;
SEO Services and Audits;
Reporting and Data-Tracking;
Digital Consulting; and
Conversation Rate Optimisation.
Visit the website here:
MO Agency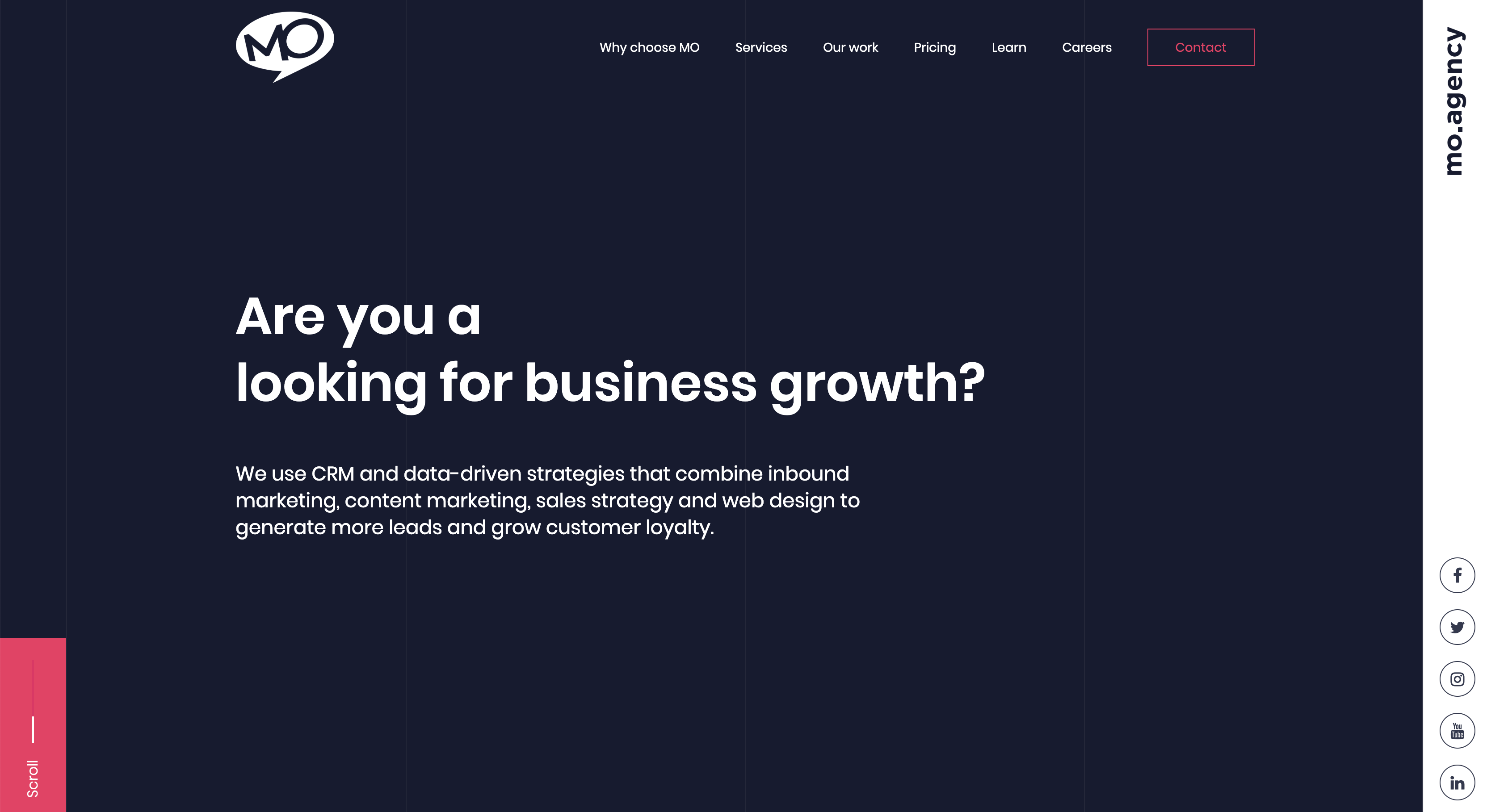 "We configure and launch CRM, Inbound Marketing and Sales platforms. We design and execute ad campaigns, landing pages and content offers."
List of services includes:
Inbound marketing;

CRM and Sales enablement;

Web design and development;

HubSpot management;

HubSpot training and consulting; and

Branding and video.
Visit the website here:
Ruby Digital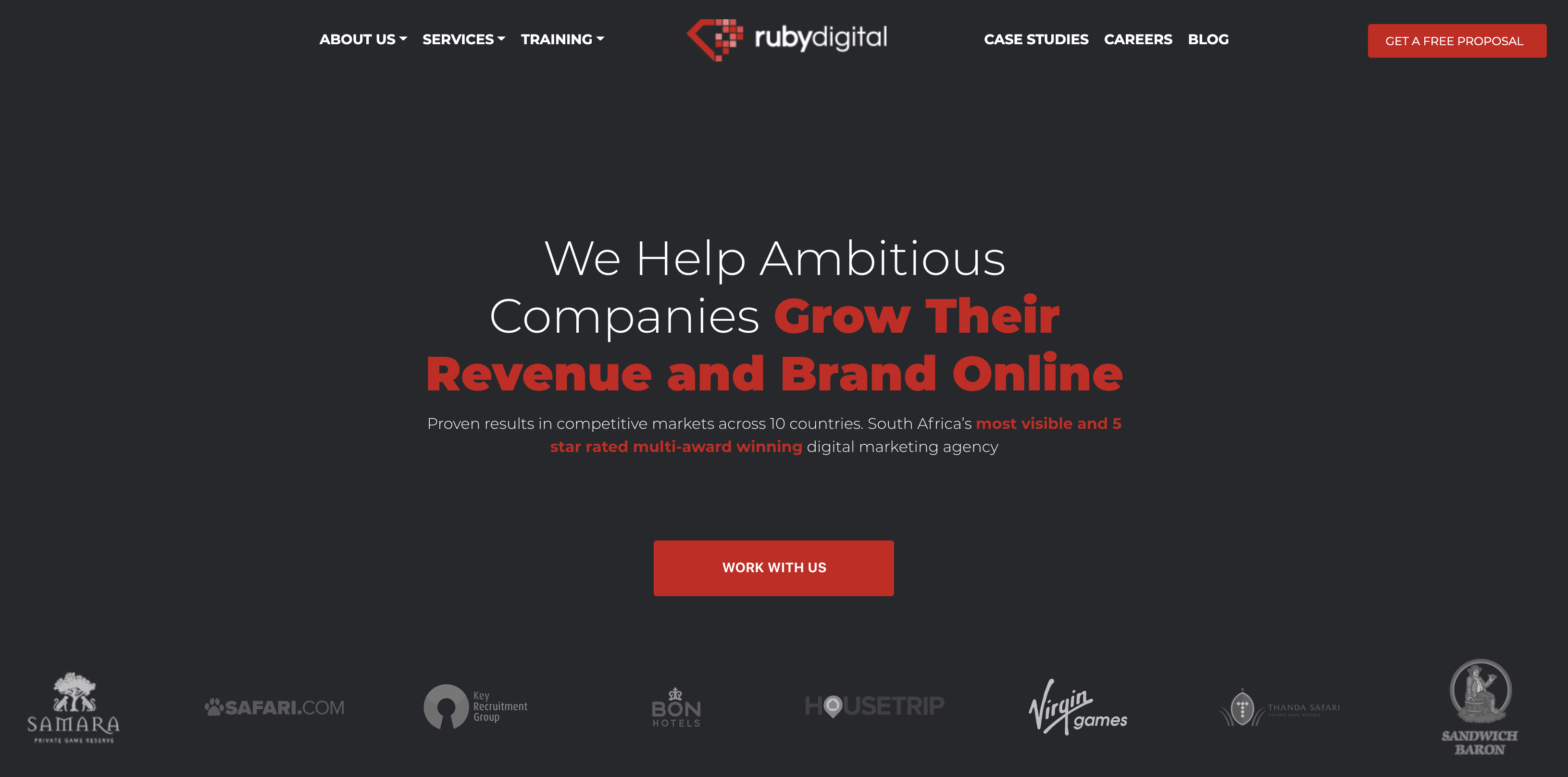 "Ruby Digital is SA's leading digital marketing agency. We've helped brands like Virgin & Thomas Cook grow. Most agencies don't focus on ROI. We do."
List of services includes:
SEO optimisation;

Google AdWords management;

Web design & development;

Content marketing;

Social media management; and

Paid social media management.
Visit the website here:


SEO Pros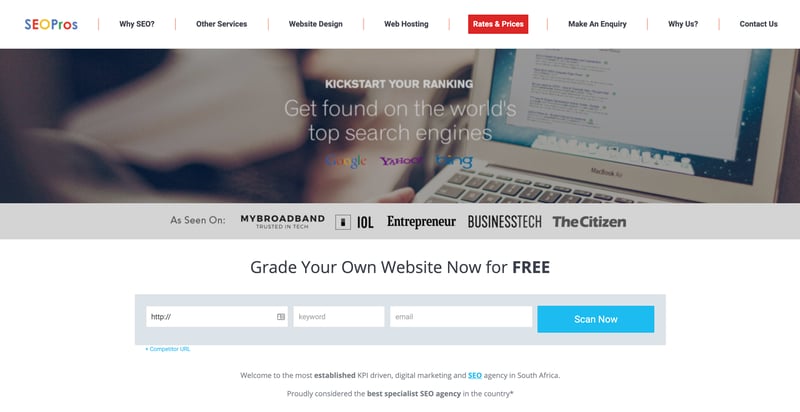 "SEOPros is one of the leading digital marketing and 🥇🥇🥇 SEO companies in South Africa. Unrivalled KPI-driven results growing businesses by 174% on average."
List of services includes:
Organic SEO management;
Google AdWords management;
Social media management;
Web design;
Brand strategy;
Auto-lead generation;
Content writing;
PR strategy; and
Video production.
Visit the website here:
Web SEO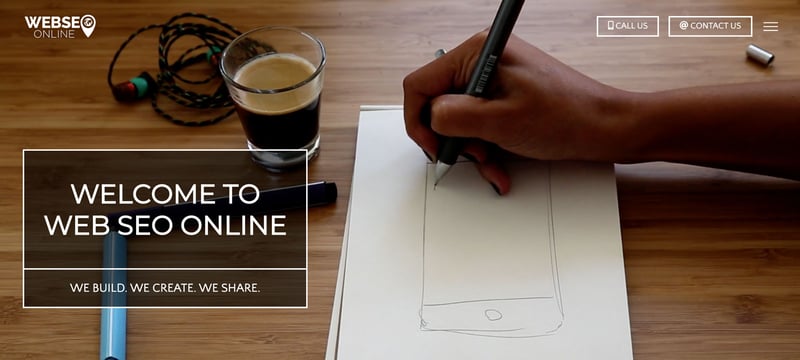 "Web SEO is an SEO Company in Cape Town | We aim to get you more relevant visitors for your website and then change them into paying customers"
List of services includes:
SEO optimisation;

Web development;

Google local optimisation;

AdWords & PPC;

Social media marketing; and

Graphic design.
Visit the website here:
Final Thoughts
So the above selection is both objective and subjective, and based on my ranking factors and opinions. I'm sure there are some great SEO companies out there that I may not know about. Feel free to reach out to me and share yours - Luke Marthinusen.
Use it don't use it, but I hope it helps you in some way.
Obviously, we'd love to do your SEO, but you must choose which SEO services company is best for your unique requirements.
Welcome to the MO Agency blog. Here you can find resources on Digital Marketing, HubSpot Inbound Marketing, Web Development & Brand Strategy.