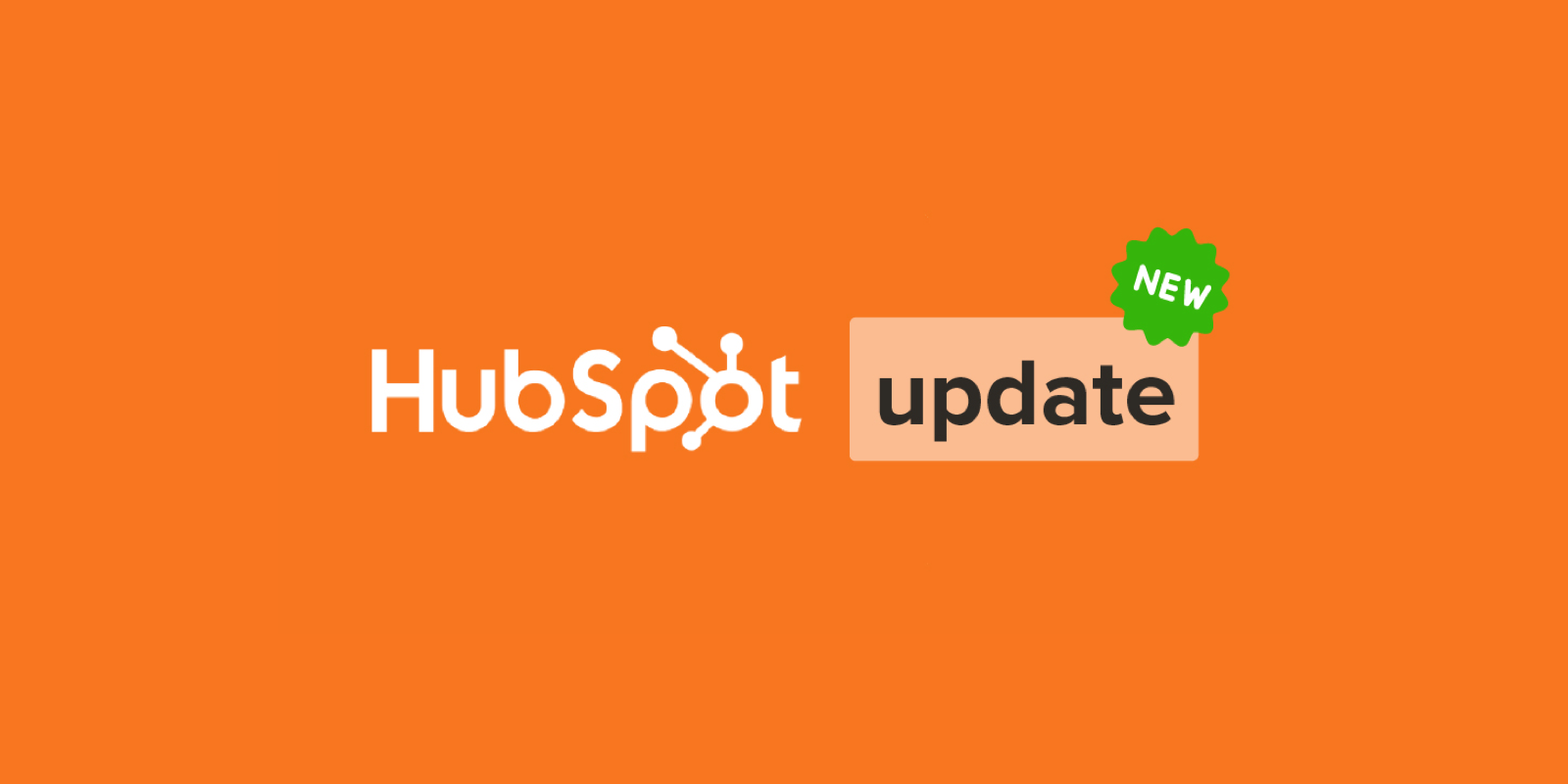 Inbound Marketing
Orange Alert: The latest updates from HubSpot
At the event, HubSpot revealed some new updates for their own marketing automation platform.

The All-New HubSpot Sales Professional and Sales Hub
HubSpot revealed an all-new version of HubSpot Sales Professional, which offers an all-in-one sales toolkit for turbocharging your own sales efforts. With the new Sales Professional, you can:
Organise details about prospects and customers with the help of robust automation and management tools, which makes your life much easier.

Save time for reps by helping them to work smarter and efficiently with a range of productivity tools.

Receive assistance from powerful artificial intelligence within the software, which will help expose the best leads to your sales team.
Sales Professional comes packaged with a vastly improved Sales Hub, which addresses some of the major issues faced by sales teams. These issues are:

The new Sales Hub positions HubSpot Sales Professional as the customer relationship management system for sophisticated sales teams who work on a large scale. It offers a high level of automation that allows you to:
Create and manage deals for your team.

Generate and update tasks for your team.

Delegate leads to your team.

It also offers a high degree of customisation with:
Native support to add all your products to HubSpot (building a library of products inside of HubSpot).

Tracking multiple deal pipelines across all your sales reps.

Easily managed team permissions to limit or grant levels of access to sales reps within your team.
The Sales Hub makes it simple to track your sales pipeline, as the advanced software will provide you with:
Priority notifications for real-time hot leads and deals.

Email scheduling that has been optimised so that your customer gets emails at the right time

Automation to help qualify potential leads even further down the sales pipeline.
HubSpot's CMS makes building professional websites easier

HubSpot's content management system (CMS) is now vastly improved providing 3500+ templates for you to build and design your HubSpot website.

It promises a fast and secure uptime of 99.9% when your website is hosted on HubSpot

You can now use HubSpot with a variety of major website hosts.
HubSpot Conversations, AI-powered chatbots and Customer Hub
HubSpot introduced Conversations for their customer relationship management system (CRM), which is a shared inbox that helps you and your team manage one-on-one conversations with your customer base.

Conversations do the following:
Store messages from prospects and customers in a single, central place for you to view, manage and reply to. No more fussing about social networks, websites and instant messaging apps to find communications with customers and leads.

Pull off seamless conversation across all messaging channels, and bring any team member into a conversation thread, which helps to limit confusion and saves you time when delegating tasks.

Integrates directly with the rest of the HubSpot CRM, which gives you context and a full picture for every interaction with a contact so you can keep track of your sales reps.

Provides you with automated bots that will help you manage conversations no matter the scale, and direct incoming messages and deal with simple tasks. Now you can focus on the more important tasks.

HubSpot just acquired Motion.ai, an artificial intelligence company. HubSpot sees artificial intelligence as the future of digital marketing. This is why they are now focusing on marketing with their messaging bots (bots which talk to people in live chats on your website), which are powered by artificial intelligence. Soon HubSpot customers will build chatbots to communicate with customers with no technical skills necessary, and the chatbots will take care of on-site customer queries. Chatbots form part and parcel of HubSpot's new Customer Hub.

HubSpot's new Customer Hub turns HubSpot's CRM into an end-to-end customer platform that makes your customers happier, retains them for longer and grows your business at a faster pace.

Things you need to know about Customer Hub include:
Customer Hub is built on top of Conversations and that makes it simple to escalate a chat into a manageable case for your sales support team.

Gain an in-depth understanding of your customers with feedback and insights tools which can be deployed across all digital channels, and do not let any complaints slip from your sight.

Erase frustration from your day-to-day with the ability to quickly solve tickets, help customers efficiently, and serve them better overall.

Customer Hub also offers Campaign Reporting, which helps you demonstrate return on investment for your digital marketing efforts.
HubSpot Marketing helps you re-think your growth strategy
Check out all the new tools HubSpot Marketing will have to help you attract and engage more people who fit your target audience.
Content Strategy is a new tool that takes a modern approach to content and search engine optimisation and helps you optimise website content to get more traffic to your website.

Campaign Reporting is a powerful reporting tool that will assist you in tying your marketing campaigns to traffic, leads and overall revenue.
Utilising the power of social via HubSpot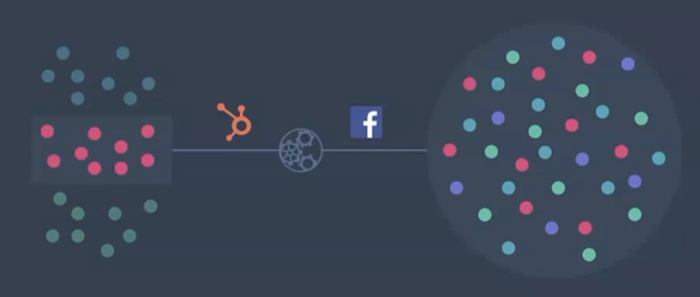 Facebook Ads from HubSpot makes use of HubSpot's audience segmentation to target ads on Facebook. The new tools include Facebook Lead Ads, Facebook Video Publishing, and Facebook Retargeting.
Facebook Lead Ads: automatically synced and tracked in HubSpot, contact lists (smart lists) are synced to Facebook and target the right people through your sales funnel.

Facebook Audience Sync: HubSpot contact lists are synced to Facebook. You can easily run lookalike campaigns and smart lists will sync continually.

Instagram for HubSpot allows you to schedule Instagram posts via HubSpot by sending reminders to your mobile device.
Ecommerce with HubSpot and Shopify

Native Shopify Integration will make it seamless to sync product and sales data to HubSpot.

An Ecommerce Bridge Framework will also be available to integrate other e-commerce systems with HubSpot.
For more information on the latest developments in the world of inbound marketing, marketing automation and HubSpot development, take a browse through our digital marketing blog. If you are looking for assistance or want to book a meeting with us, click the button below.
Welcome to the MO Agency blog. Here you can find resources on Digital Marketing, HubSpot Inbound Marketing, Web Development & Brand Strategy.