The term was first coined in 2002, but only became widely used in 2010. Gamification is the use of game thinking and game mechanics in non-game contexts to engage users in solving problems and increase users' self-contributions. It does not aim at creating a game, but offers a 'gameful' experience. This is usually done through an app or website.
Although the practice had a slow start, its benefits have been realised and it is something that many major brands are starting to incorporate into their marketing plan.
Gamification creates a lasting, emotional connection between the brand and the consumer that will lead to a mutually beneficial, long-term relationship. It is a strategy that incorporates fun and entertainment into the marketing process, often with an element of competition.
It also allows for constant improvement by monitoring data and user engagement on a regular basis, so as to modify and evolve game mechanics over a period of time. This will assist with better game design and thereby contribute to the success of gamification applications, thus enhancing the brand name.
Vendors claim that gamification strategies can lead to a 100% to 150% increase in engagement metrics.
Gartner found that over 70% of the Forbes Global 200 had said they planned to use gamification for marketing purposes by the end of 2014.
Analysts said that while the current success of gamification is largely driven by novelty and hype, gamification is positioned to become a highly significant trend over the next five years.
Gamification can be used for ideation, the structured brainstorming to produce new ideas. A study at MIT Sloan found that ideation games helped participants generate more and better ideas, and compared it to gauging the influence of academic papers by the numbers of citations received in subsequent research.
There are two different methods of gamification to do with marketing, namely one that relies on a story and one that relies on rewards or competition.
A good example of a story-driven gamified website is Pi's Epic Journey: Creating the Unforgettable. The purpose of the website is to demonstrate the production process of the movie "Life of Pi" however, it creates an engaging and emotional experience from beginning to end, telling a powerful story with only smart, empowering navigation and beautiful visuals.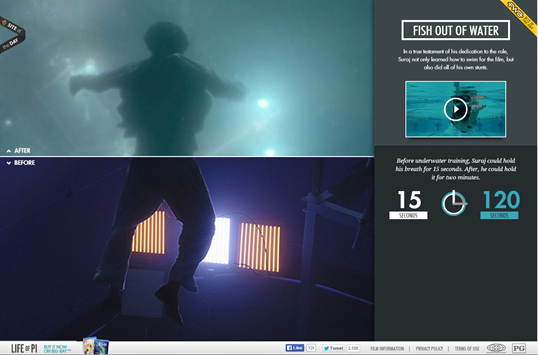 In contrast to this, using a reward system would be StarBucks' My Starbucks Rewards campaign. This is a loyalty program, which is all about keeping your current customers happy and engaged, in turn lowering a brand's need for new customer acquisition while doing wonders for its retention.
Users earn rewards by completing tasks that are set by the brand. By providing rewards around engagement, users are encouraged to come back to the site outside of advertising campaigns, strengthening brand loyalty while also benefiting the customer with tangible rewards.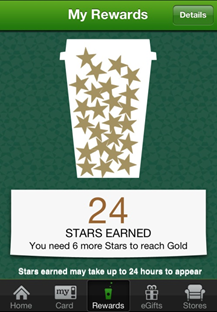 Other campaigns might use a leader-board system instead, inciting competition in their customers, such as FNB's Gold Rush Campaign. The difference with this campaign is that an actual game was built that consumers could play from their web browser.
It was a small, Flash-based, side-scroller where the user would play as a character, "Oom Paul", and collect as many Krugerrand coins as possible without dying. The idea was to create something addictive and shareable, appealing to a wide target market. The game implemented a leaderboard system to encourage players to improve and beat each other's scores. The winner would ultimately win a Krugerrand.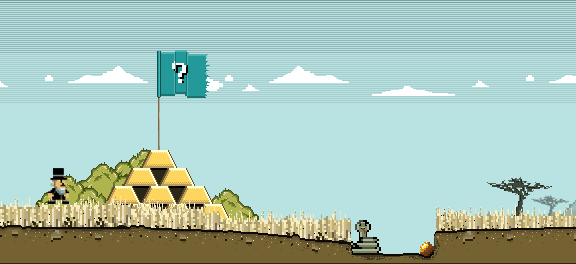 Though all the strategies are different, all rely on user interaction and creativity to capture consumers and establish a relationship by engaging with them and creating an enjoyable and entertaining experience that will stay with the user days after.