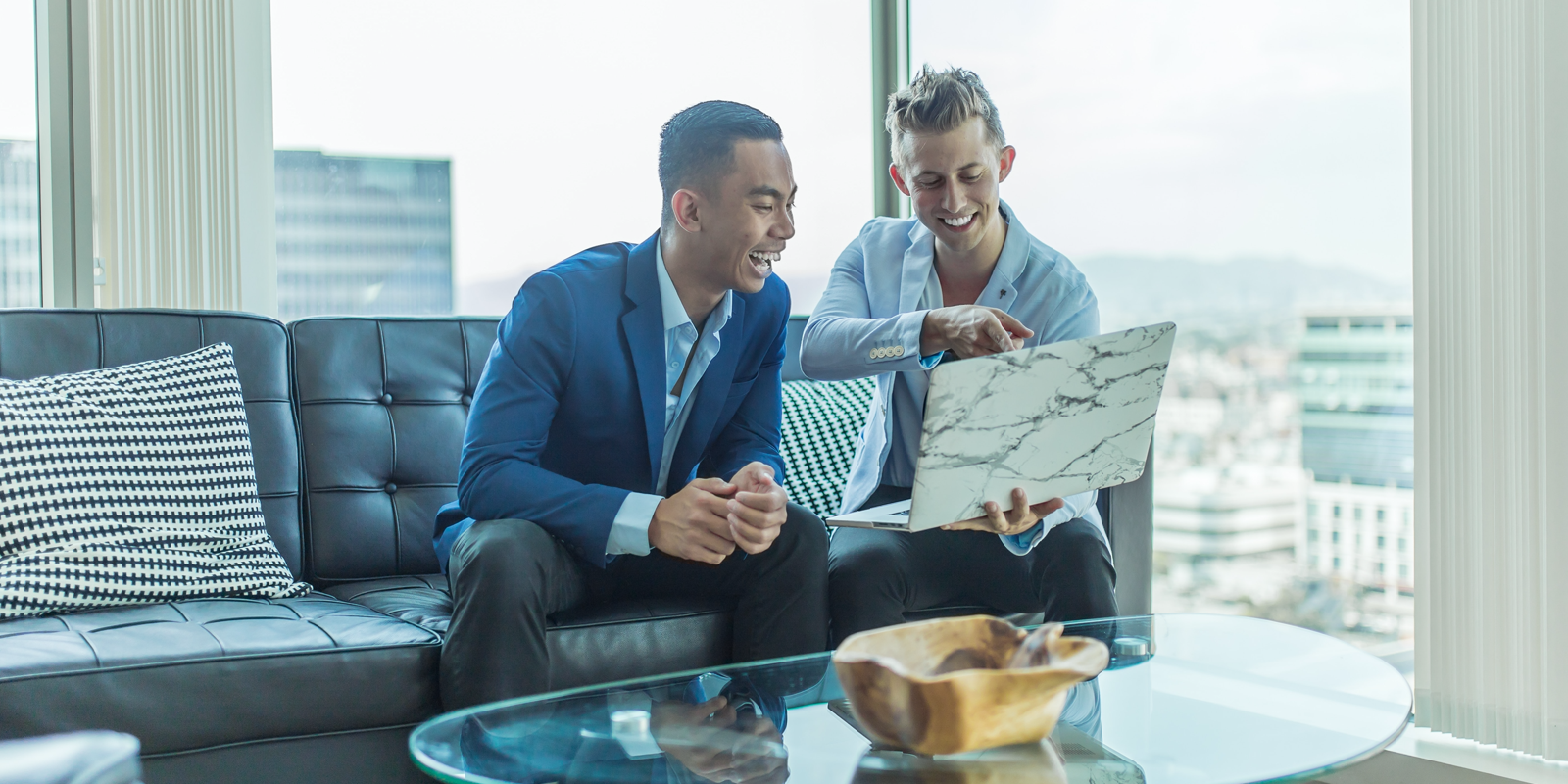 Digital Marketing | Brand Strategy
Getting the best out of your digital agency
In order to streamline processes, here is a checklist of things clients should know before briefing in work.
1. Supply your agency with your branding elements

If you have an existing logo, your digital agency requires this in high-resolution vector format, either a Postscript (.eps) file or an Illustrator (.ai) file. A vector format logo differs from a jpeg as it can be scaled up or down without losing quality. A jpeg is a compressed image file and will not represent your logo at its best.
If another digital agency has designed your existing logo and you don't have a copy, it's best to contact them and ask for the file in vector format.
2. All images and text

If you already have images that you'd like to use, you should make sure they're high quality photographs at a dpi (dots per inch) of 300. This enables the designers to use the images for print, or to optimise them for web knowing that the quality will remain excellent.
3. Brand identity guidelines

It is highly recommended that clients have a brand guide, which is essentially a manual that defines the brand and determines how all the elements should be used – both internally and externally.
4. Understanding colour processes – RGB, CMYK, and Pantones.

RGB (red, green, blue) is the coloured light given off by computer monitors, while CMYK is coloured ink used in printing. The entire range of colours on a particular device, such as a computer monitor or printer, is known as the colour gamut.
RGB has a greater colour gamut than that of a printer using CMYK colours which is why millions more colours can be achieved on-screen as opposed to printed materials. Printing deals with absorption and reflection of wavelengths, which we perceive as colour, and has a limited colour gamut. This is why artwork viewed on-screen can have slightly different colours when compared to the same artwork on a printed medium.
Pantone, or the Pantone Matching System (PMS), is another colour space used in print design. The system is a standardised colour reproduction system which allows manufacturers around the world to make sure colours match without being in direct contact with one another. The Pantone system is made up of 1,114 spot colours and these can't be simulated with CMYK thus allowing for many specialised colours to be produced, such a metallics and fluorescents. Pantone colours have allocated numbers, such as PMS 13, and are almost always used in branding to create a consistent colour value.
It is always recommended that your agency designs a brand manual where the allocated colour information is available for all future design work. Brand manuals also show other designers who may also work on your brand in future. This ensures a consistent and professional feel for your brand.
5. Web fonts vs. desktop fonts

Fonts come in three categories – desktop fonts, system fonts, and web fonts, which basically relates to differences in licensing. There are legal and copyright issues regarding both desktop and web fonts wherein desktop fonts are normally licensed to a single user who installs them on one computer, generally for use in print design. Web fonts, on the other hand, have been designed and optimised for use on websites. System fonts come preinstalled on all computers, which means they will display correctly for everyone. These fonts include Arial, Calibri, Trebuchet, and others.
When designing a website, it is far better to use a font optimised for web to avoid any inconsistencies that might be experienced by visitors using different web browsers. If your brand's designated print font is not licensed and installed on every visitor's computer, the fonts will revert back to standard system font and will compromise the design.
6. A clear outline of what you want to achieve

It's important for clients to have an understanding of what it is that they're looking for. This doesn't necessarily mean that you should have envisioned the entire look and feel or end product of a campaign or website. The deliverables for a job should be made clear from the outset with a particular goal in mind. Your agency should also ask thorough questions about these objectives in order to fulfill the client's goal.
7. Understanding design limitations and processes

As much as agencies want to produce their best work, there will always be limitations to this process. It's important for the client to understand that not all projects have a standard timeline and certain processes take longer than others. Time limitations are also attributed to the fact that agencies have many clients, all of whom have goals and objectives that need to be met. A possible solution for this is for the client and agency to set up intermittent deadlines for stages of work, unless the scope of the design is small.
Keeping this information in mind when briefing in new work to your agency can create a cohesive and smooth design process which ultimately leads to getting the best out of your agency.
Welcome to the MO Agency blog. Here you can find resources on Digital Marketing, HubSpot Inbound Marketing, Web Development & Brand Strategy.