A Quick Introduction to Inbound Marketing
Revolving around helpful and engaging content, Inbound Marketing aims to step into the minds of target personas, resonate with their pain points and offer thought leadership on topics most appealing to them.
The methodology is usually carried out through free content like blogs and online videos, gated content like eBooks, infographics & whitepapers, and a continuous focus on Search Engine Optimisation (SEO) and social media strategy.
Inbound is about reaching your target where they are and when they're looking for you, as opposed to interrupting them with pushy paid advertising.
1. Inbound Marketing is ideal for Lead Generation in the Technology Industry
As obvious as this one is, it's unavoidable because when it comes to lead generation, there's just no real competition for Inbound Marketing - particularly when paired with a powerful and intuitive CRM platform/software that makes it easy to capture prospects' information with gated content and landing pages.
Professional inbound marketers recommend you use content to resonate with your prospects' pain points, help them on their journey and then position your product/service as the solution.
In line with this way of thinking, the free trial periods and 'freemium' models commonly used by technology companies to get leads also aligns so well with Inbound Marketing.
Whats more compelling or 'Inboundy' than saying: "Hey! Here's some ideas to remedy your pain-points, and also - check our our free app to assist you on your journey. Just fill in the form below..."
Perfect.
2. Inbound Marketing strategies qualify Leads better and help close more deals
A good Inbound Marketing strategy will use marketing automation to nurture leads and develop sales opportunities for your sales team - unless you're an e-commerce company - in which case Inbound Marketing will be more about that enticing, customer-centric content that includes artful product placement.
Speaking of marketing automation - what I'm talking about here is the programmed nurturing emails that not only address prospects by name, but also offer up content that's aligned with their previous interactions and downloads from your website. If you'd like, this, 'anti-spam automation' also lets prospects book quick meetings with you and your colleagues by linking up with your calendar and sending out automatic reminders.
Overall, a robust, lead-generating Inbound Marketing campaign is about luring prospects in with interesting content, building enough trust for them to give you their contact information and using automation to get even more qualifying information to help you close deals.
Using automated workflows, you can uncover things like:
What industry a prospect operates in
What role a prospect has in their company
Company size
Which pain points resonate the most (dropdown menu)
Data gathered from questions like the ones above is invaluable for salespeople keen to spend less time prospecting and more time doing what they do best - closing deals.
3. Prospects do online research themselves - trusting user reviews rather than advertisements
There's an insane and ever increasing amount of tech products, services and software options to choose from, and it's great that in turn, it's so much easier to uncover which ones are for you.
It's important to apply that logic to your prospects and understand that constant investment in search-engine-optimised content that's been specially crafted to resonate with your target audience goes so much further than traditional approaches nowadays. Professional Inbound Marketing content gets found when prospects are doing research and naturally, more people who fit your target personas will give your product/service/app a try.
With the Inbound Marketing methodology, you'll drastically increase your chances of getting more positive user reviews and thus, gain momentum and grow your business.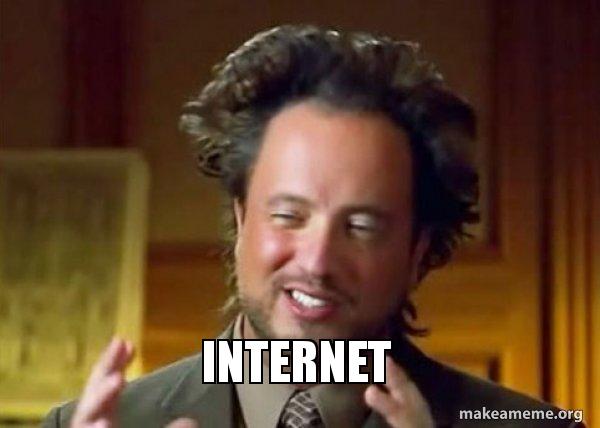 4. Inbound Marketing helps secure financing
Venture Capitalists and angel investors are like anybody else, they search the internet for opportunities. And the thing about a technology company using Inbound Marketing content (that's search-engine-optimised) is that it's far more likely to be found online.
A wealth of helpful content on your website gives you long-term benefits like showcasing your offerings in style and having blog headlines or content titles aligned with each of your target personas. Professional Inbound Marketing makes sure you not only get found, but more importantly - get business.
5. Inbound Marketing helps Tech Companies find teaming partners
Many large technology companies need to find partners to help them fulfil contractual obligations or even just operate profitably. Therefore it's important that your company appears to be head-and-shoulders over competition when found online. You want a presence that makes you excited to share your website links with others - and an exciting presence makes those you care about far more likely to jump in bed with you.
Consider the case of a data analytics consulting company that needs a software partner to help them better serve their customers. A good inbound marketer identifies opportunities like this and creates content especially for this purpose, which helps potential partners find them.
HubSpot is a great example of a software company that effectively uses a partner distribution channel. As a HubSpot Platinum Certified Agency Partner, I know that they actively search for agency partners online. It's a real win-win ecosystem with Inbound Marketing and CRM at its core.
6. Inbound Marketing gets You found by potential Merger & Acquisition partners
Often, technology company owners have an end-game in mind from the very beginning, and if that goal is to be recognised as a solid merger/acquisition opportunity - Inbound Marketing is the clear answer.
A good Inbound Marketing program will show the potential acquiring company that you have a robust inbound lead generation program, and this makes your company so much more attractive. By having a solid sales pipeline in place, you maximise your valuation in both the M&A and IPO marketplaces.
7. Inbound Marketing helps You recruit the right employees
Not only will potential employees be more likely to apply when they see a whole lot of helpful, professional content on your website - you'll also be able to screen them a lot more efficiently using marketing automation.
Not to mention, the organic reach you'll achieve through the natural SEO and social media advantages that come with Inbound Marketing will increase your chances of finding the ideal applicant tenfold.
For an example of what a professional inbound marketer's careers page looks like, check out ours here
To Conclude
Often business leaders look to inbound marketing as a quick fix to spark lead generation, and it very well can be, if some paid, yet contextual advertising is used (like targeted promotions on social media or Google Pay-Per-Click campaigns). But even though getting more leads is core to Inbound Marketing, it's much bigger than that, and about so much more than leads.
For tech companies, in particular, it's important to view Inbound Marketing as an essential part of your long-term business strategy, because building your organic web traffic delivers incredible value for money over time.
That being said, Inbound Marketing is not easy to implement and won't happen overnight, so if you'd like help in your pursuit of more qualified leads and so much more, contact us.
If you're a technology company looking for more leads, we highly recommend you download our free factsheet on "How to fill up your sales pipeline in the South African technology space".