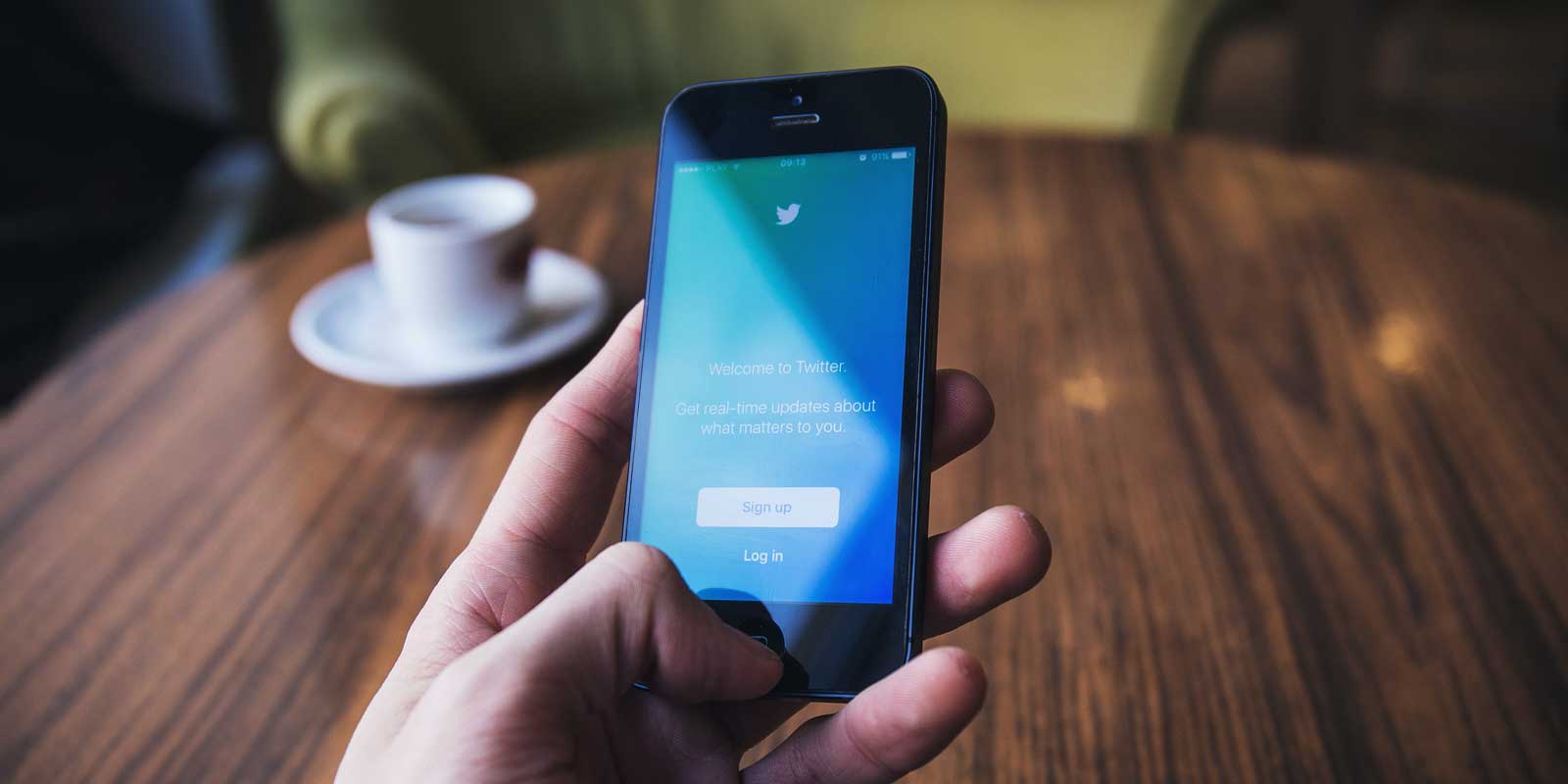 Digital Marketing
How to create your own Twitter profile
Step 1:
Visit www.twitter.com.
Step 2:
In the 'New to Twitter?' block, fill in your name, email and the password you want to use for your Twitter profile. Try to stay away from 'password' as a password. Need interesting password ideas? View some awesome passwords over here.
Step 3:
It is now time to choose your Twitter name. Choose wisely…
If the Twitter account is for your business, keep it professional and use your company name or an abbreviation of it. For example:
@markets_online for Markets Online
@normangoodfello for Norman Goodfellows
@landrover_WF for Land Rover Waterford
If the Twitter account is for you, go wild. Just remember that your friends, family members or co-workers may find your profile, so try to keep it clean. You can also use your name and surname as a Twitter handle.
Step 4:
Connecting your phone number with your Twitter account is a good idea, as it will keep your account secure. If your Twitter account is for a business, we strongly suggest that you connect it with a phone number.
Not interested? Simply skip the step.
Step 5:
Go, go, go!
It's now time to follow people that you're interested in. You can choose options on the list given by Twitter and they will suggest people to follow. Ain't that just nice?
Step 6:
Once you've completed the first few steps, you will have the opportunity to customize your profile. This basically means that you need to add a profile picture at step 4. Don't keep your profile picture as the default one. Nobody wants to talk to an egg. View example below: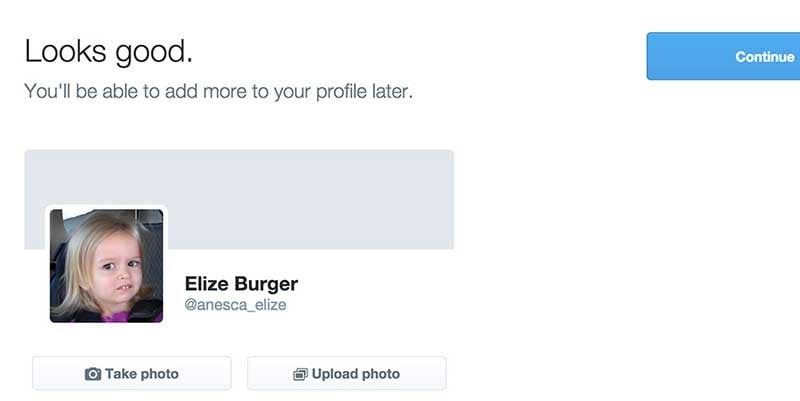 Step 7:
Step 7 is nice and quick. Go to your email inbox and click on the confirmation link that Twitter sent you.
Step 8:
Now you need to make sure that your profile is properly updated.
Click on your profile image in the top right corner and choose 'view profile.'
You need to do the following:
Send your 1st Tweet
Add a bio
Add a profile banner
To send your 1st tweet: Twitter gives you two options as shown above. You can also click on the 'Tweet' button in the top right corner and write your own
Add information: Click on 'Edit profile' underneath the profile banner. Complete the Bio, Location and Website section. You don't have the fill in the Location section if you're not comfortable with it. Don't have a website? Keep it open. You can always add your Facebook or Instagram link. You also have the option to change your display name.
Add a profile banner.
You've done it!
And just like that you created your own Twitter profile. Whenever you want to make changes to your profile, simply click on 'Edit Profile'. The next step from here is to follow people you are interested in and to share your tweets with the world!
Are you a company looking for assistance with your social media marketing? Contact Markets Online and we will assist you.
Welcome to the MO Agency blog. Here you can find resources on Digital Marketing, HubSpot Inbound Marketing, Web Development & Brand Strategy.