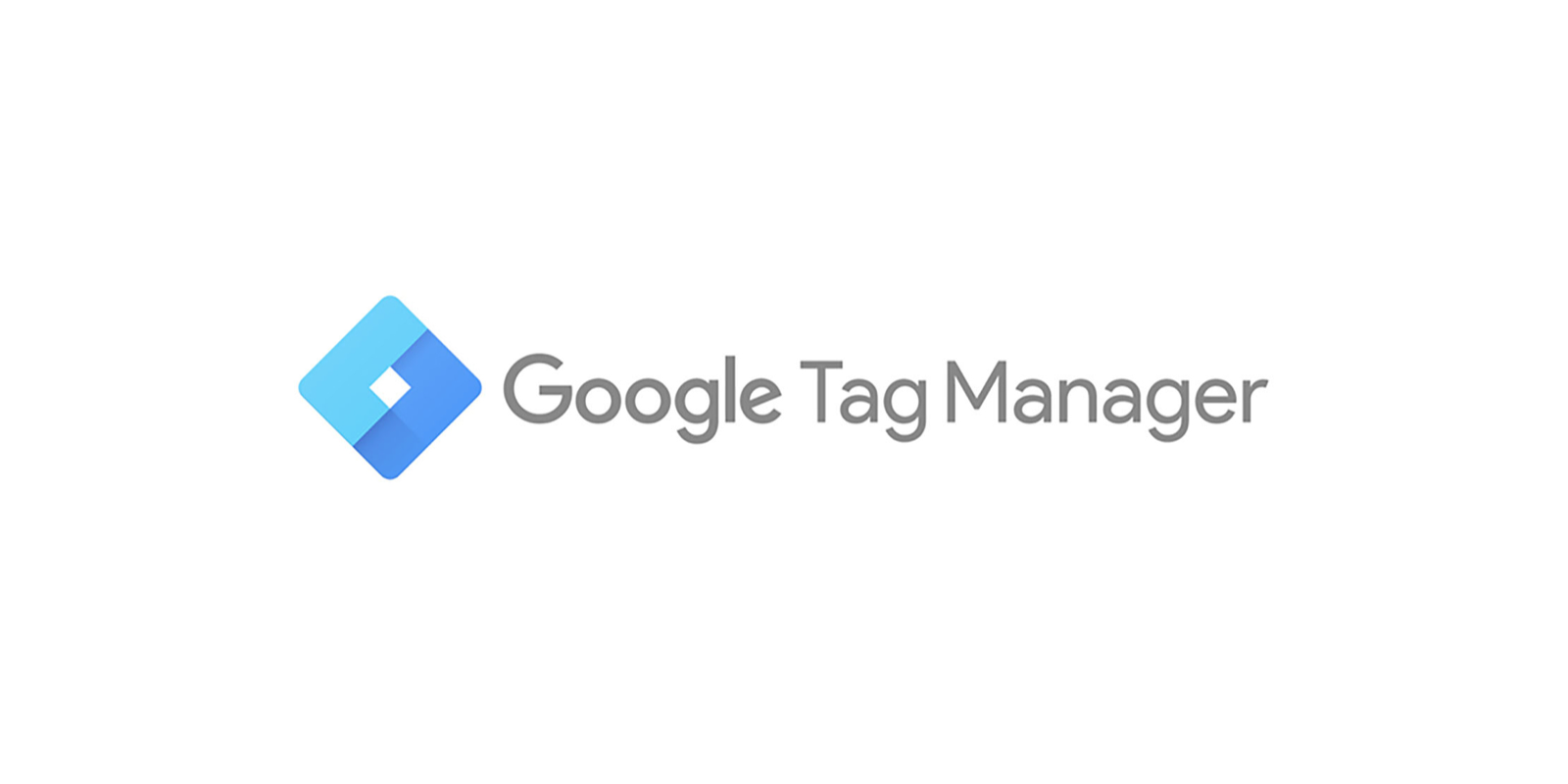 Web Development
Google Tag Manager: The Marketer's Guide To Web Tracking
With services like Google Adwords, Facebook Custom Audiences and call tracking, implementing tracked script on a website has become a lot more complicated than downloading a simple Google Analytics plugin. Not to mention the increase in page load-speed that can be caused by using too many tags! A marketer who can implement his/her own tracking, and test it in real-time, is a valuable asset to any company. With Google Tag Manager, this has become easy-peasy.
"Google Tag Manager allows marketers, through an easy dashboard, to have complete control over the tracking scripts in a website, without any coding knowledge necessary"
So, What is Google Tag Manager All About?
In short, Google Tag Manager combines all of your tracking scripts into one code that will never need to change. This code can be implemented in the back-end of a website once and doesn't need to be adjusted again. The marketer then has access to a GTM dashboard, where they can implement any sort of tracking they want (instantly), without having to make any changes to the website or ask for help from a developer.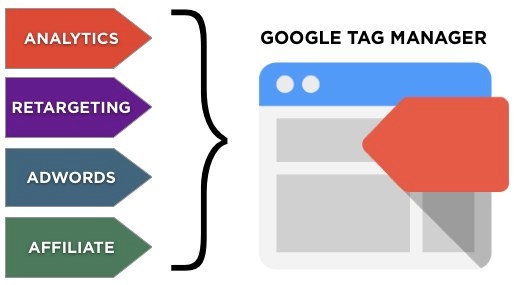 Benefits To Using Google Tag Manager:
Publish new tracking scripts in seconds
Fast tag-loading improves site-speed and reliability of data
All tags can be viewed / changed in one place
Preview mode allows for non-live troubleshooting
Tag templates available for ease-of-use
Rules determine where / when tags should fire
No need to access site code
Have tags that are non-Google? No problem! With Google Tag Manager, you can implement any marketing / conversion tags, both Google and Non-Google. Here is a preview of some pre-configured tags available at a single click: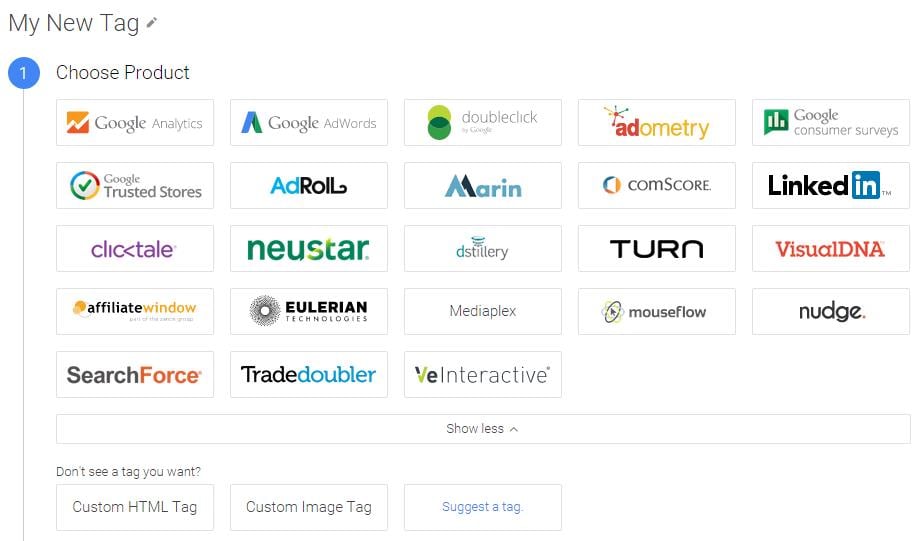 Tag Manager Setup
All you need to set up a Tag Manager account is a Google log-in. Once you've set up your Google Tag Manager account, you can easily plug in any Analytics tracking ID, Adwords conversion code, or anything else that you already have set up. Just as with Google Adwords or Google Analytics, Tag Manager operates as a hierarchy. Here's how it works: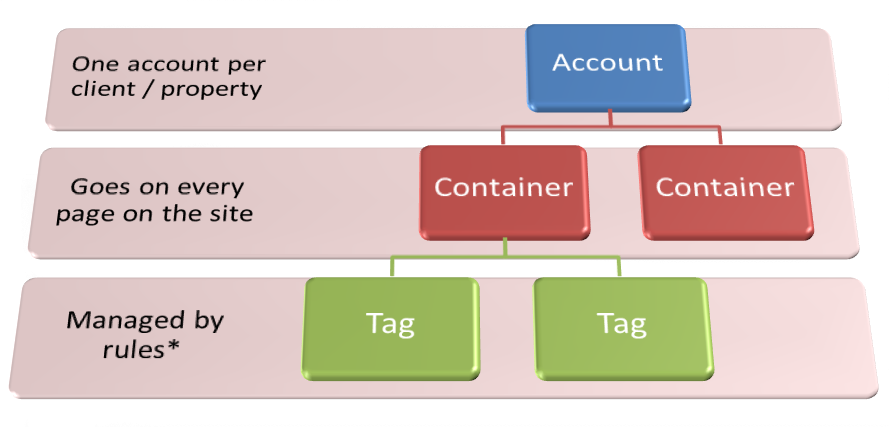 *Rule Examples: Fire on all pages, fire on a thankyou page, fire after a form submission etc.
Is this thing working?
Once you've installed your GTM snippet and published tags into it, you can use the Google Tag Assistant Browser Extension to test that your tags are firing as they should. For more detailed event tracking, the Google Analytics real-time reporting is useful to see a live version of what's being pushed successfully into the Analytics platform.
Welcome to the MO Agency blog. Here you can find resources on Digital Marketing, HubSpot Inbound Marketing, Web Development & Brand Strategy.