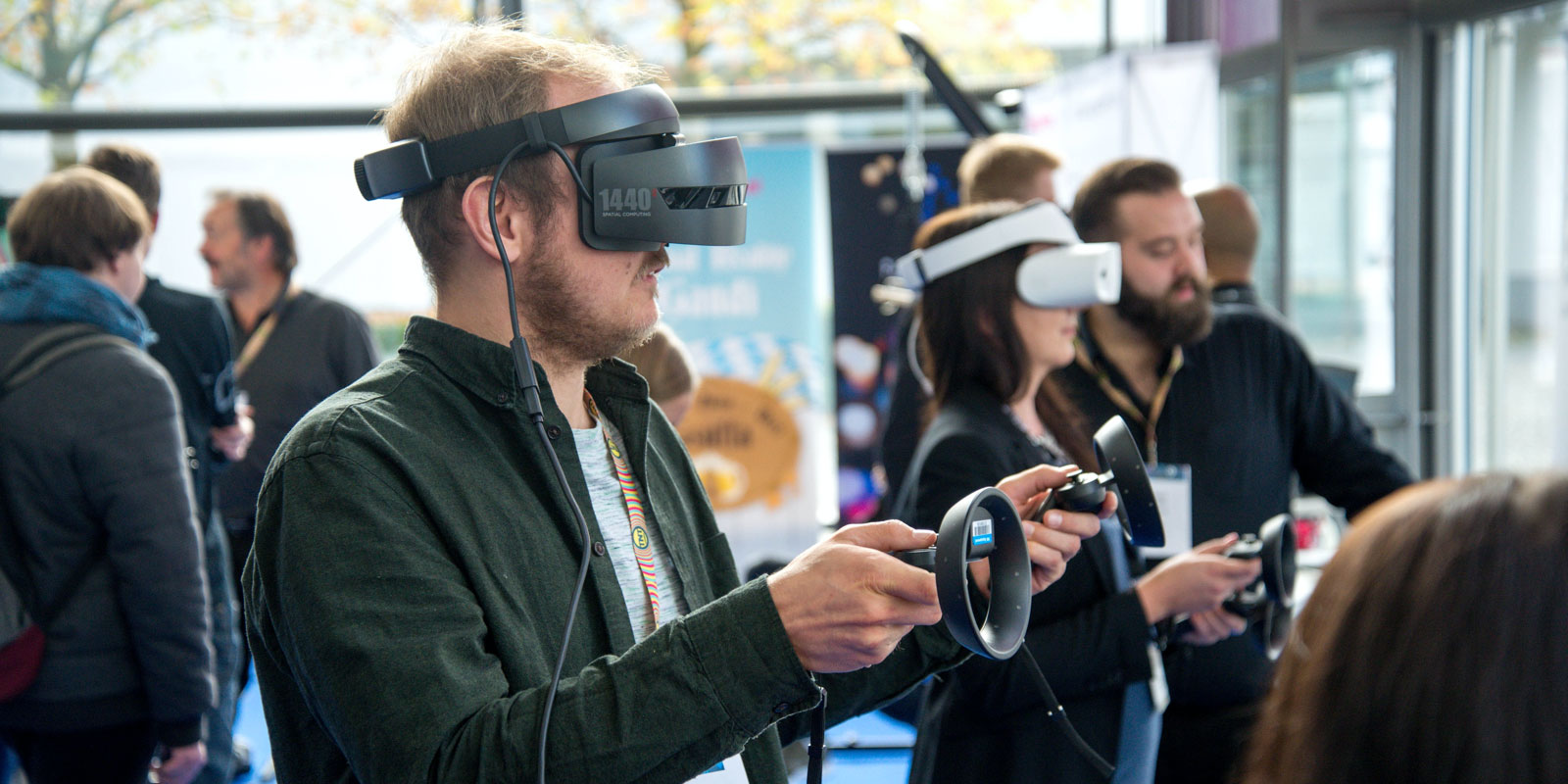 Digital Marketing
Stepping into the world of virtual reality
I was lucky enough to try out an Oculus Rift, a VR headset recently bought out by Facebook who plans to integrate it with the social media platform. Even just a short time using this exciting new gadget brought back memories of VR tech from old Sci-Fi movies and books and all the fantastic possibilities.
However, virtual reality isn't just for gamers. The emergence of inexpensive VR headsets, such as the Oculus Rift, has created an opportunity for marketers to build an interactive 3D brand experience that truly engages the consumer's senses. Because it's new, virtual reality can help a brand stand out from the crowd and make a bigger impact on potential customers. Since about the 1950s, advertising and marketing have moved away from selling on features and moved towards selling on emotion, such as Coke's "Happiness" campaigns, which has nothing to do with how Coke tastes. Immersive virtual reality can deliver an emotional resonance impossible to achieve through any other medium.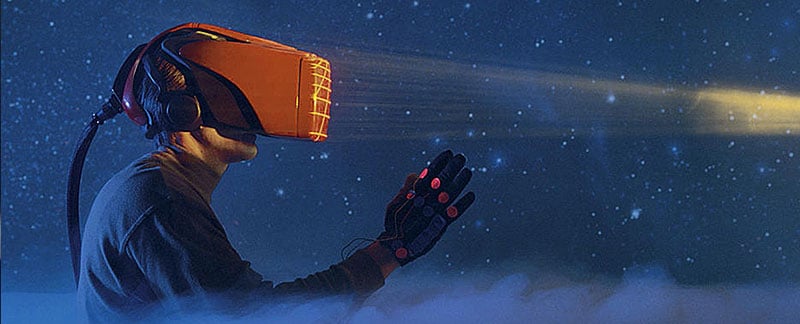 "Virtual reality will be an explosive, guerrilla-style opportunity for anyone who is a marketing visionary," claims Brian Shuster, co-founder of the online virtual world, Utherverse. "Real-time, immersive interactivity has the potential to revolutionise many industries that were hardly touched by the flat Web such as real estate, convention and classroom education; and will also re-revolutionise industries such as shopping and entertainment."
Marketing has been gravitating to VR for some time now and we have been using Augmented Reality successfully using smartphones. AR allows artificial information to overlay tangible documents, digitally enhancing the real world. AR is already used in several industries including medical, travel, industrial, and even the military. In the auto industry, Volkswagen uses AR to compare calculated and crash test imagery.
What does this mean for digital marketers?
In general, the best marketing efforts create a lasting impression on the viewer. The goal is to occupy "mind-share", to basically lodge your brand in the consumer's mind so that, when they have a need, they remember your product and purchase it. As it stands now, not many consumers own or can afford a VR headset, thus brands are responsible for delivering both the experience and the hardware a consumer needs to use the experience. This may seem to be a difficult obstacle to move past, but in reality it has been easily overcome by many companies. In fact, VR experiences are more memorable especially before a consumer version is released. Brands that have already successfully used VR include Coca-Cola, Marriott Hotels, HBO, Volkswagen, Nissan, Tesco, and more. Tourism Australia is also eyeing virtual reality as a way to inspire tourists to visit Australia, as well as a possible tool to train travel agents around the world.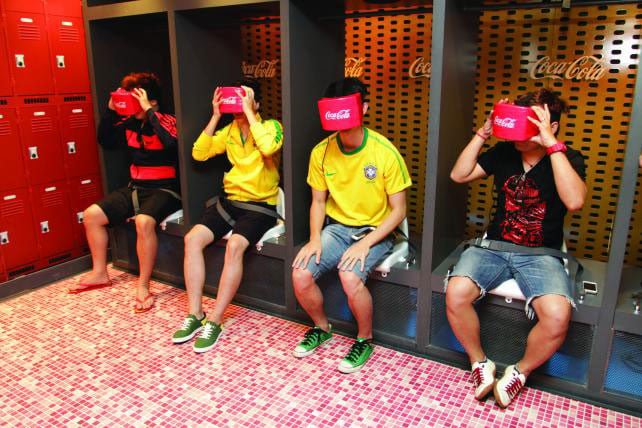 To create a great experience for users there are different strategies that must be used. Stimulating the other senses – smell, touch, and sound – using 4D can be a powerful way to deepen immersion in a VR experience, as well as using big, awe-inspiring settings. Giving the user control within the experience can improve the level of immersion, but can also be uncomfortable for those new to virtual reality; thus, many of the best current VR marketing experiences stay mostly passive by creating a cinematic experience or have fixed movement and stay short. The best campaigns give the user something to take away with them. Marriot did this exceptionally well by giving users a side-by-side video showing the virtual world they were seeing on the right side and a video capturing the user's reactions in the real world.

HBO used VR to promote their (incredibly popular) series Game of Thrones. If you have not heard of GoT then please leave the rock you evidently live under and join the real world. To promote the show, HBO created a virtual reality experience where users went up to the top of the 700-foot ice wall (a major setting in the show). Using 4D elements like a shaking elevator-like structure and strong fans, users were completely transported to the virtual world of Westoros and were made to feel like they had actually entered the fictional universe. This type of engagement would be impossible with anything except virtual reality. The exhibit not only garnered press and Internet interest but helped HBO to become the talk of SXSW 2014, a conference of influencers in the worlds of tech and entertainment.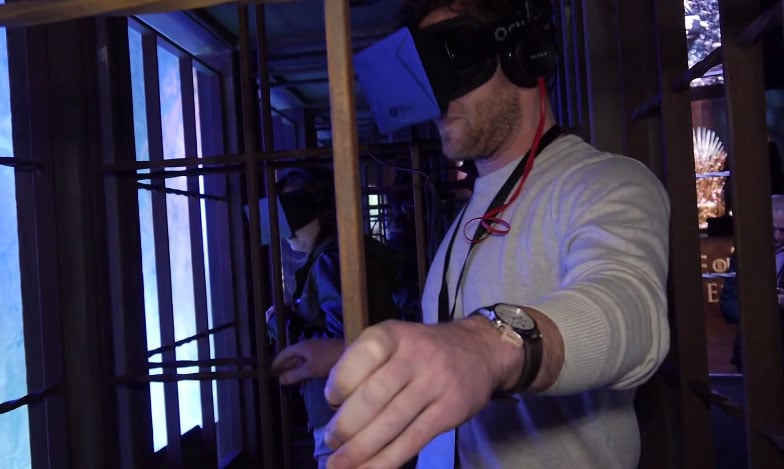 Once VR headsets become more accessible and affordable to the general public, we can expect to see a greater abundance of VR experiences distributed on a greater scale. For example, imagine an immersive VR short film about snowboarding, sponsored by Red Bull. Or a virtual journey through the Bungie offices, sponsored by Bungie itself, or even a short game where users must defeat invading hordes of plaque, sponsored by Colgate. These campaigns will be downloadable and playable at home. They will reach a far greater number of consumers than current efforts, since consumers will actually have the hardware in their living room. The major benefit of the post-CR world for marketers is the ability to distribute large-scale experiences in a cost-effective way.
Once VR becomes more common-place marketers will have to use a different strategy to create a good experience for users, they can no longer rely on the novelty or rarity of VR to "wow" consumers. To create a lasting impression the VR experience needs to require active participation where the user controls movement, and it needs to tell a memorable and compelling story. Developing a VR experience can consume a large number of resources, so to get the most bang for your buck, your VR marketing campaign should have replay value.
VR in Mobile
Mobile is no longer a second screen, but the main point of entry for all types of media consumption - soon to include virtual reality. HTC has announced plans for a VR headset called Vive. Meanwhile, Samsung unveiled its latest version of the Gear VR which can now be powered by its new smartphones, the Samsung Galaxy S6 and the S6 Edge. Sony's Morpheus VR headset (which can be used with the PS4!) has also been announced to be released in early 2016.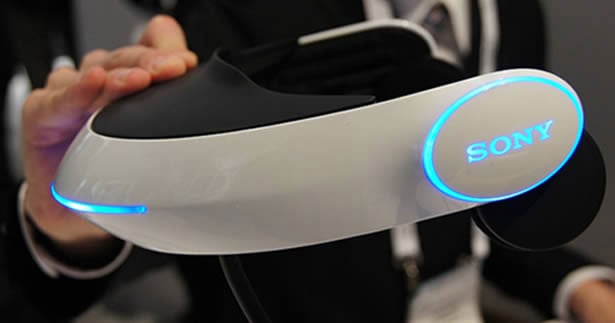 Look at it. It looks like something out of an old Sci-Fi flick. How can you not get excited about this!?
The most exciting thing for me is that baby steps in mobile virtual reality have already started. Between Samsung's Gear VR, Google Glass, Google Cardboard and LG's nascent offering, we already had some solutions – albeit relatively basic – that turns a smartphone into a mini, portable and accessible VR headset. This is invaluable when it comes to widening the reach of VR marketing campaigns.

VR in Web
The best is yet to come. I believe web will be the best platform for VR due to the fact that resources built for VR can be placed on a website for a smaller cost and greater accessibility to mostly everyone.
Imagine coupling the deeply immersive nature of a VR experience with the near-ubiquitous reach of a YouTube video. It's an incredibly powerful combination for marketers and it's just around the corner. Rumour has it that YouTube will soon launch a 360-degree video platform. Because 360-degree video is the cornerstone of VR, this potentially means VR campaigns could soon be experienced by millions of consumers within minutes.
As I mentioned previously, Facebook is also planning on integrating VR in social networking. Users can potentially hang out with far-away friends in a virtual environment instead of just "liking" an occasional status update.
"Oculus has the potential to be the most-social platform ever," Mark Zuckerberg, Facebook CEO, said when announcing the deal in March. "Today social networks are about sharing moments, but tomorrow it will be about sharing experiences."

Every new medium – radio, TV, and the Internet – presents new possibilities for marketers. Forward-thinking marketers are able to exploit the unique quality of each new medium, as they did with the Internet and I strongly feel that VR is the future in online and digital marketing. Whatever happens, one thing is for sure: the portability and accessibility that comes from mobile and browser-based VR will help turn virtual reality into a marketing reality.
Welcome to the MO Agency blog. Here you can find resources on Digital Marketing, HubSpot Inbound Marketing, Web Development & Brand Strategy.