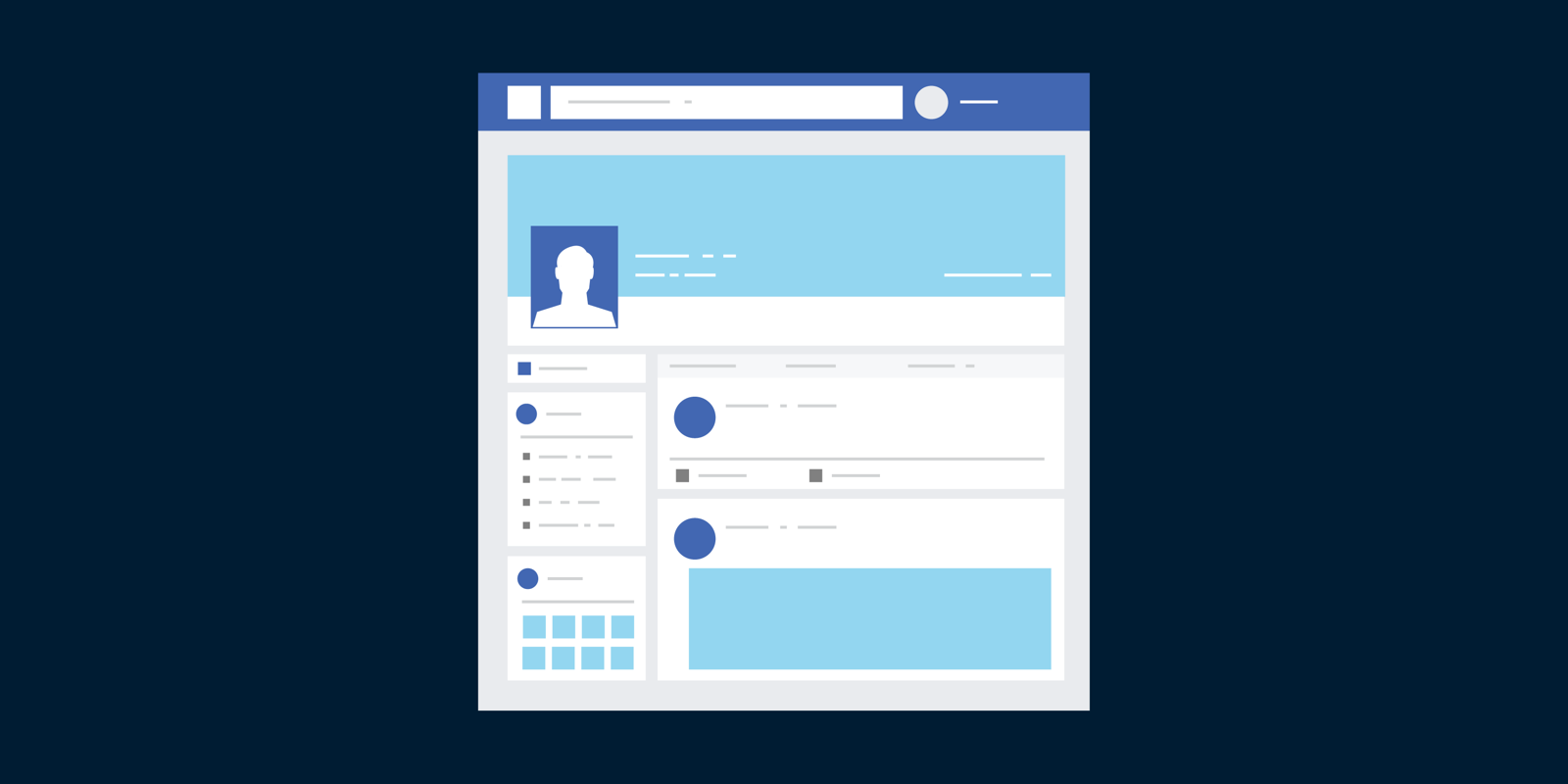 Digital Marketing
How to create a Facebook page in 5 easy steps
Step 1: Tell Facebook you want to create a page
On your homepage you will see the 'Pages' section on your left. Go to 'Pages' and click on 'More'.

On the next page, simply click on '+ Create a Page'.
Step 2: Tell Facebook who you are & what you do
You will now have a few options to choose from to describe your page. Are you a local business, a brand or product or an artist…? Choose the one that best describes your business.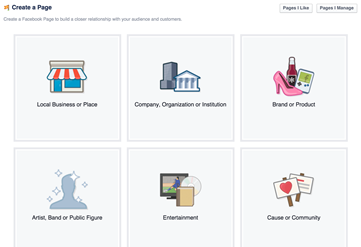 Step 3: Insert some basic information about your business:
When you're done telling Facebook what your page is about, you need to insert some basic information about your brand. See a simple example below. You need to insert the following information:
- The name of your business
- Choose the industry the business is operating in
- Address
- Contact Number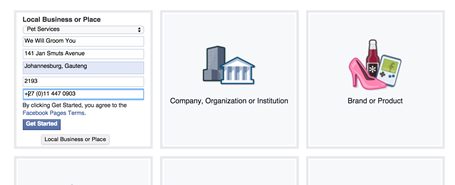 Step 4: Add some more information:
After you've added some basic information about your company, you need to go into more detail. Complete the content sections as best possible.
Don't forget to add a profile picture! Most companies choose their company logo as their profile picture in order for people to easily identify them.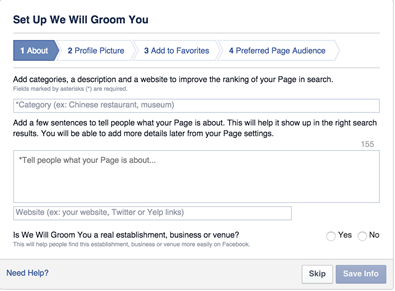 Step 5:
Once you've completed the 4 stages in step 4, Facebook will take you to your page: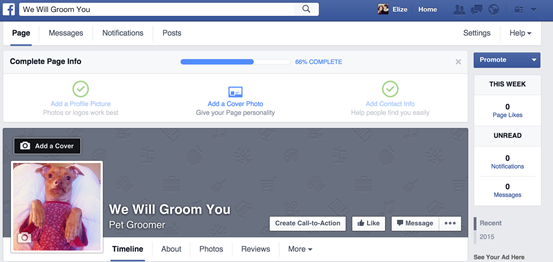 You now have a page with some basic information, but now you need to go into some more detail! Focus on the following:
Add a cover photo
Go to the 'About' tab underneath your profile picture. Insert all the relevant information under 'overview' and 'page info'. Spend some time on your content – these sections are important, as it needs to tell your target audience who you are and what you do.
And there you have your own Facebook page in 5 easy steps!
Add a few posts, create some awesome designs and run a Like campaign or two, and your page is ready to go.
Check out our Facebook page to see how your business Facebook page can look like once all the steps have been completed.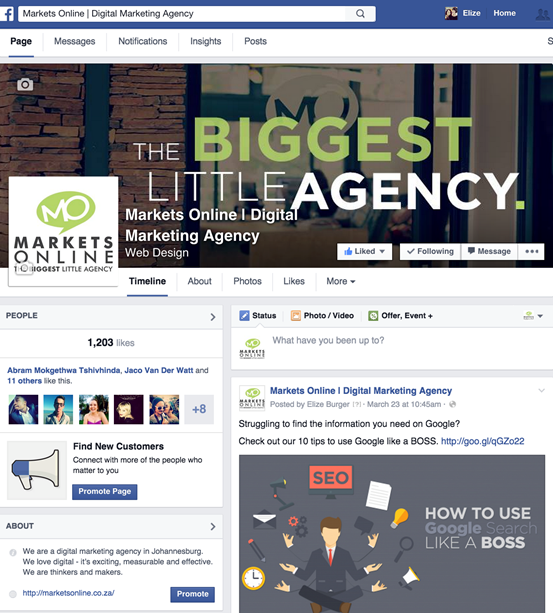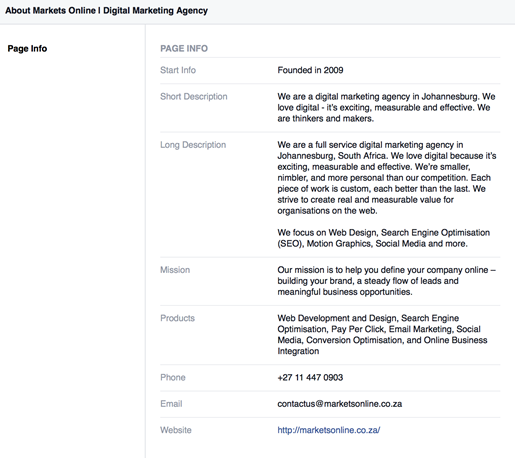 Don't have time to create your own page? Read more about MO Agency's social media services, or give us a call; we are here to assist you!
Welcome to the MO Agency blog. Here you can find resources on Digital Marketing, HubSpot Inbound Marketing, Web Development & Brand Strategy.