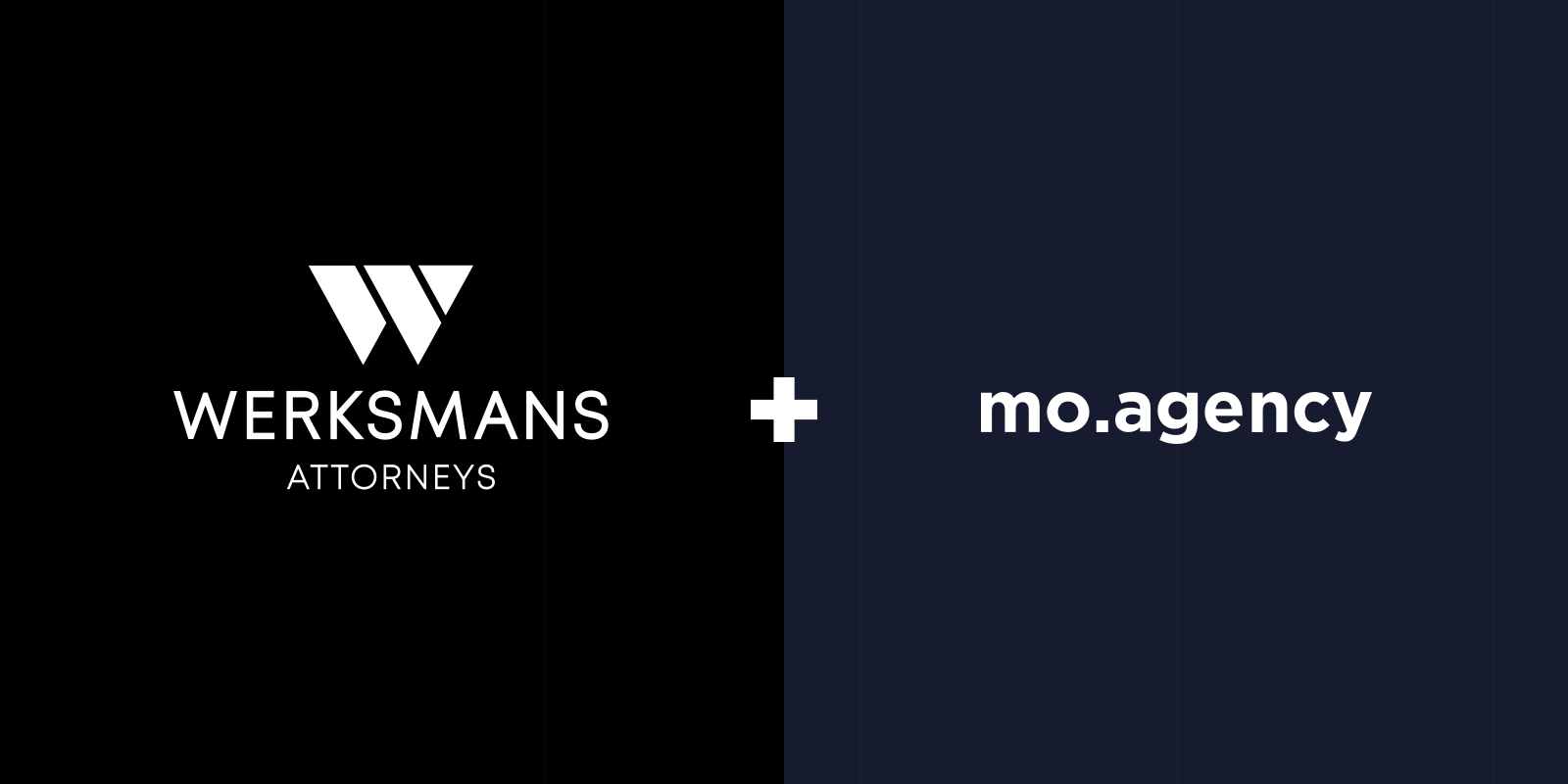 Digital Marketing
Werksmans appoints MO as digital agency
Established in the early 1900s, Werksmans Attorneys is a leading South African corporate and commercial law firm serving multinationals, listed companies, financial institutions, entrepreneurs and government.
Leanne Emery, Brand and Communications Manager at Werksmans Attorneys, is looking forward to the digital journey ahead with MO. "We live in an exciting time where digital platforms allow clients and organisations to co-create meaningful and immediate interactions that build rewarding business relationships. Werksmans looks forward to working with MO to ensure that we remain at the forefront of legal digital developments and most importantly, keep close to our clients," says Emery.
Luke Marthinusen, founder and MD of the digital agency, MO Agency, notes that his team are excited to get started on all things digital for the well-established law firm. "The digital marketing space is such a vital place for brands to be actively involved with, particularly in 2016. It's great to see companies such as Werksmans embracing it and forging ahead to adapt their CI and marketing online. We are looking forward to creating a digital CI for them and implementing it."
MO is affectionately known as being the biggest little agency. They have intentionally chosen not to be too big. They're big enough to deliver, and agile enough to adapt, which is something that will add immense value to their relationship with Werksmans. Their expert team is organisationally flat, collaborative and highly effective. Because of this, they're more nimble than the competition, and clients receive a far more personal and tailored experience from the team.
Werksmans joins Investec and Norman Goodfellows (among others) under the MO Agency client banner.
CONNECT WITH MO ONLINE
Website: www.mo.agency
Twitter: https://twitter.com/MOAgency_ZA
Facebook: https://www.facebook.com/MOSouthAfrica
Welcome to the MO Agency blog. Here you can find resources on Digital Marketing, HubSpot Inbound Marketing, Web Development & Brand Strategy.